Browse through our ultimate USA vacation travel guide and read more about the best places to visit in the USA, where to stay, what to do, and more USA travel tips.
The United States is a tourist destination that needs no fancy introduction.
From natural attractions to modern additions, the USA is filled with 50 states with their own appeals.
It is for the solo traveler, the couple on honeymoon, the whole family, and just about anyone wanting to see what makes the US a great travel destination.
The United States is a tourist destination for everyone. Read more about its most popular travel destinations here in our USA Vacations Travel Guide.
Best Places to Visit in the USA
1. Las Vegas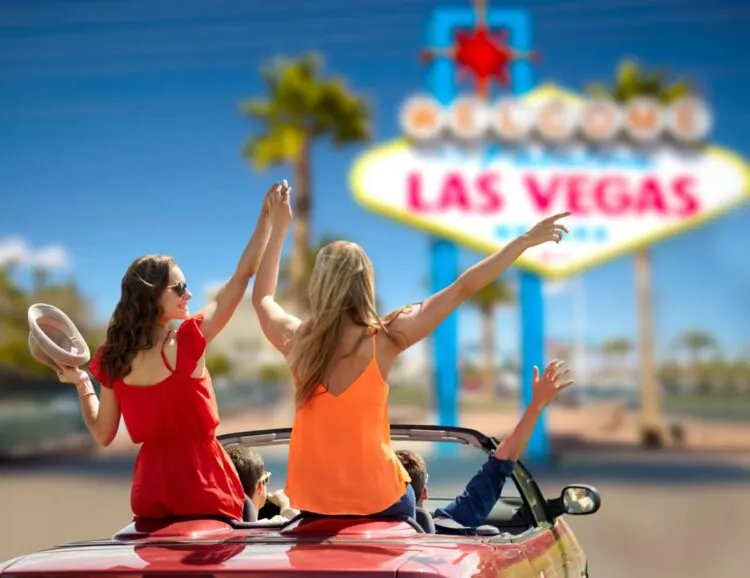 Scrap everything you know about deserts because, even though Las Vegas is part of one, your eyes will not believe you when you say so.
Of course, the scrunching heat might be a dead giveaway, but other than that, Las Vegas is as lively as any other mainland cities get – if not more.
Nicknamed the Entertainment Capital of the World, the city of Las Vegas offers an incomparable medley of lights and sounds.
Here, you have the best of the best in Nevada and all of America. No wonder it is dubbed as one of the top places to travel in the US.
A Las Vegas experience may differ from one traveler to another, but one thing is for sure – nobody leaves America's Playground feeling short-changed from his vacation.
All entertaining things imaginable are here – from world-renowned casinos to luxurious hotels and infamous nightlife, every visitor is in for a treat that keeps on giving.
Should you wish to take a break from all the glitz and glamour of Las Vegas, a quick trip to the Hoover Dam is a must-do.
Read the full article: Free and cheap things to do in Las Vegas.
2. Seattle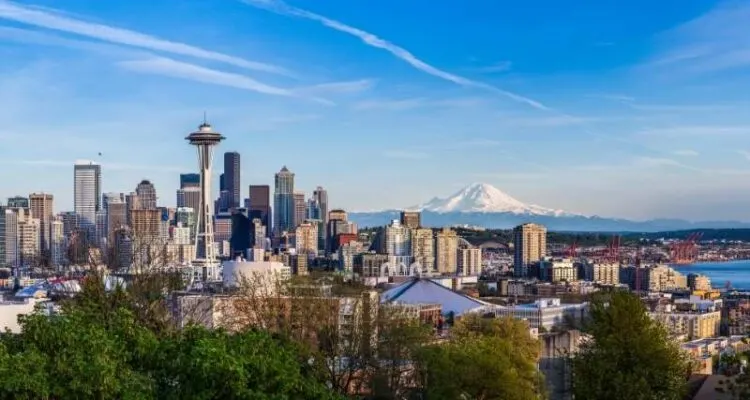 Seattle is among everyone's favorite vacation destinations in the US.
Known to many as the Emerald City, Seattle got its nickname from the green scenery surrounding the city all year round.
Does it thrive because of the endless rain that Seattle is known for? Not really – it just truly is tree-lined.
There are many things in store for those visiting this US destination. Downtown Seattle has many popular attractions, from libraries and monuments to Asian specialty stores.
Seattle is for the nature lover. Getting outdoors in this city means visiting superb places such as Discovery Park and the nearby Mount Si.
Seattle is also for the art enthusiast. Several locations are devoted to the presentation of art in different forms. These include the Olympic Sculpture Park and the Chihuly Garden and Glass.
Seattle and coffee are almost inseparable from each other. In fact, the famous global brand Starbucks debuted its first store right here.
Aside from the popular chain, you will find several local coffee shops that give you a taste of what Seattle offers.
Read the full article: Best things to do in Seattle
3. San Francisco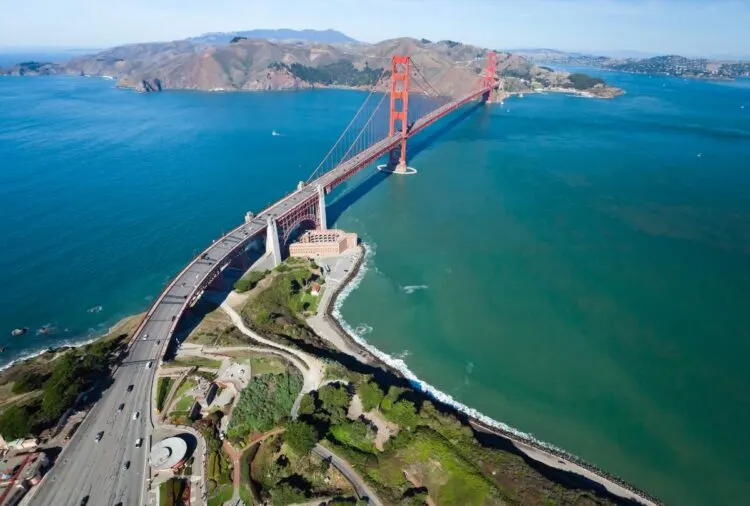 San Francisco ranks among the best places to visit in the USA. People come here mainly for the breathtaking views the place is most known for.
Known by many nicknames that, include Fog City and the City By The Bay, the nature-inspired characteristics of San Francisco greatly speak of the city's natural charm.
While small in size, the place is packed with notable landmarks, interesting neighborhoods, and local treats.
An intimate talk about the city of San Francisco will never miss mentioning the iconic Golden Gate Bridge. With beauty, so commanding, and backstories so interesting, a picture or two along this famous spot is warranted.
Those who wish to see the unpolished yet equally pretty side of San Francisco will want to go to places such as the Ferry Building Marketplace, true food heaven.
Victorian home walking tours will have you wishing one of the quaint pastel-colored houses is yours for the taking.
To get around San Francisco, you are best to be on foot or via public transportation. Ditch the wheels and explore the city like a local.
Read the full article: Best things to do in San Francisco
4. New York City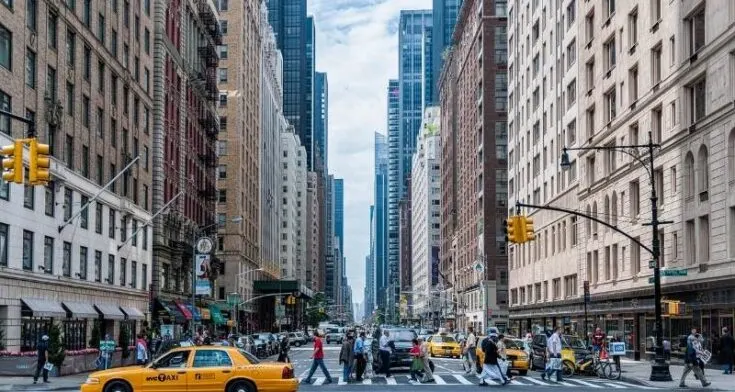 The concrete jungle of New York City is every dreamer's playground.
Here, people visit with bright eyes, longing to see the beauty that others couldn't stop talking about. New York is one of those US destinations that linger in your mind long after the trip has ended.
Dubbed by many as The Big Apple, New York is among the top places to visit in the USA. It is most famous for its skyscrapers, monuments, and parks. It is also a thriving scene for food, fashion, art, and culture.
A day or two in New York City can be overwhelming for a visitor. Consider staying for a week and be enthralled by the various things to do and places to visit in New York that seem to be never-ending.
Join some guided tours that run around the city to learn more about the iconic Statue of Liberty, the moving stories behind 9/11, the food and beer livening up the gastronomic scene, and the cinematic locations made famous by Hollywood movies.
Read the full article: Best things to do in New York
5. Boston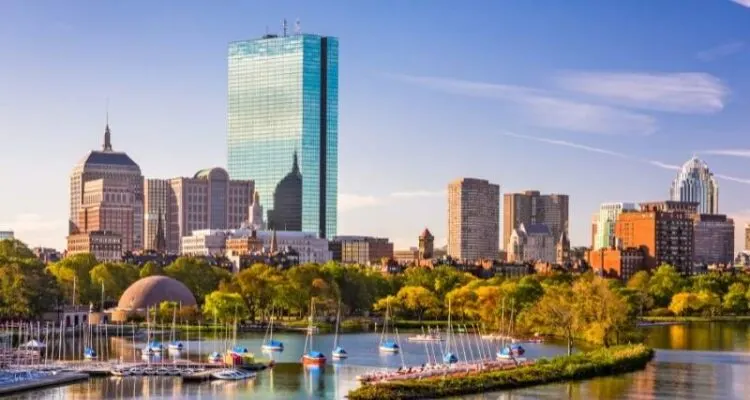 History and modernity live at the heart of Boston. This capital of Massachusetts is well-rounded when it comes to places and activities to offer first-time and repeat visitors.
A walk through the area will quickly show you just how much Boston has to offer. Aside from the many historic areas and interesting museums to see in Boston, leisure places enable you to relax and see the city go by.
Boston was once known as the Athens of America because of the many universities situated in this location. Today, it is affectionately called by visitors by the moniker Beantown because of its popular local dish – the Boston baked beans.
Boston proves to be one of the best vacation spots in the US. While you are there, make sure to catch a game at Fenway Park, home to the Boston Red Sox.
Discover great finds and watch some of the best street performers at the Faneuil Hall Marketplace.
For a taste of history, the Freedom Trail is not to be missed and is, in fact, considered as one of the top things to do in Boston.
Read the full article: Best things to do in Boston
6. Los Angeles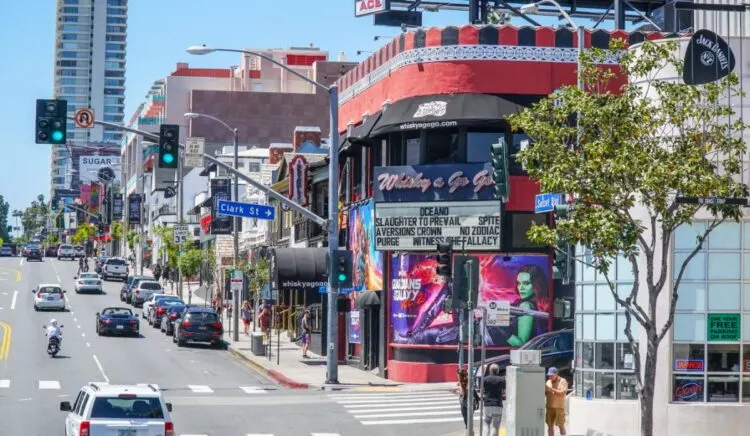 The City of Angels – Los Angeles is literally and figuratively its Spanish counterpart.
While some may say that the city has become too congested, too popular, we can't blame people for loving LA too much.
Los Angeles proves to be one of the top places to visit in the US. It is an entertainment and food hub made appealing by the nearby ocean, the sprawling hills, and the tasteful art displays.
The prime location of this cosmopolitan city makes sure there's enough of both sun and glamour for everyone.
A Hollywood tour is a must for anyone visiting Los Angeles for the first time.
See the homes of famous LA residents from a distance, find yourself in popular movie locations, and be in the know of Hollywood's stories and secrets.
Los Angeles is the rightful answer on where to go in the USA for good food. The gastronomic scene is so diverse that it is not a surprise that many celebrity chefs made use of LA as their playground.
Food trucks that cater to the city's multicultural community have also infiltrated the food scene, capturing a huge chunk of the LA market.
Read the full article: Best things to do in Los Angeles
7. Miami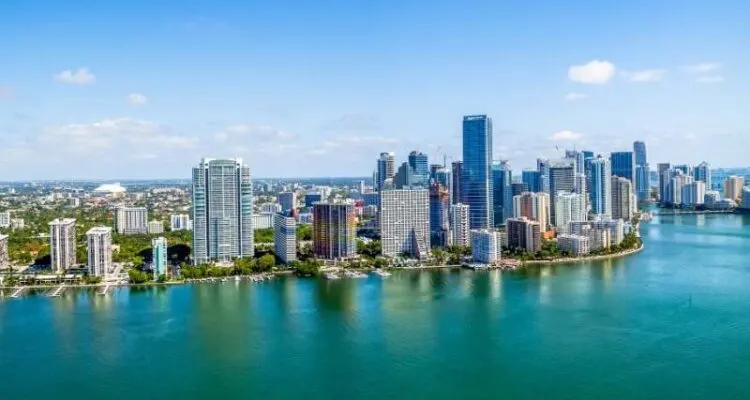 You have seen it in movies, on social media, and in your feeds: Miami truly is one of the trendiest places to visit in America.
It is depicted as a vibrant vacation destination, easily competing with tropical destinations around the globe.
Miami Beach alone can generate thousands of visitor traffic, all thanks to the vast beach that complement the ambitious beachfront properties that make the city nights bright as day.
The Miami nightlife is one you should not miss while on a visit.
It will be hard to imagine just what Miami was hundreds of years ago. They say it was next to nothing grand, far from what it is now.
Dubbed as the Magic City, people still feel the same thing now whenever they describe the Miami of last year: it just keeps on developing – like magic.
Miami, in three words, is this: it's hip, flavourful, and fun. One visit to this exotic destination will have you wanting more Miami sun and sand.
Read the full article: Best things to do in Miami
8. Chicago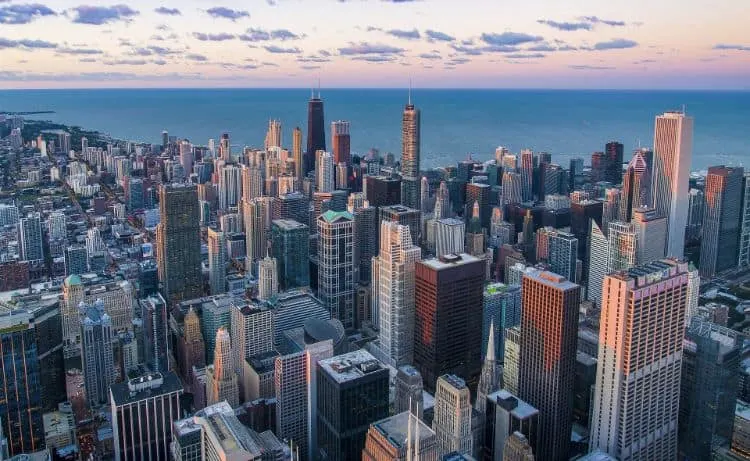 One cannot simply put Chicago's charm in just one description. Hence the many nicknames are given to America's third-largest city.
It is called The Windy City because of its location near Lake Michigan and the buildings' engineering that made streets truly windy.
It is also called the City of Big Shoulders, derived from the 1914 poem of Carl Sandburg highlighting the industriousness of the Chicago people.
The list goes on, and whichever name floats your boat, one thing is evident – Chicago is loved by many. In fact, this city is among the good vacation spots in the US.
Photos of Millennium Park's The Bean will have shown up on your trip research now. The Magnificent Mile calls you by your (credit card) name, offering a world-class shopping experience that is worth splurging for.
What's a visit to Chicago without diving into its never-ending pizza war with New York?
Indulge in the drama and grab a slice – and make sure to leave room for some great-tasting hotdogs and a mouth-watering steak.
Read the full article: Best things to do in Chicago
9. Houston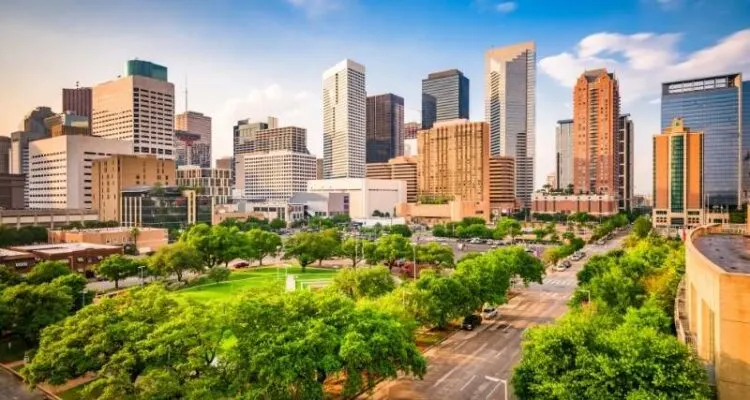 A trip to Houston means you are ready to be surprised by this Texas City. It is one of the most populated areas in America – and one of the most visited.
Houston ranks among the best places to travel in the USA because of its interesting sites, which speak much about its fascination with science.
Dubbed as the Space City, Houston received a fitting official nickname in lieu of its important role in space exploration.
People come from faraway places to see and experience the cool places that Houston is famous for.
The Houston Museum of Natural Science alone has been welcoming visitors since 1909. On the other hand, the Space Center has sparked the dreams of both children and adults in becoming an astronaut.
Lovers of art will be thrilled to find dedicated spaces for them in Houston.
The Museum of Fine Arts is a striking ode to history and creativity, with portraits and paintings considered priceless works worldwide.
Read the full article: Best things to do in Houston
10. San Diego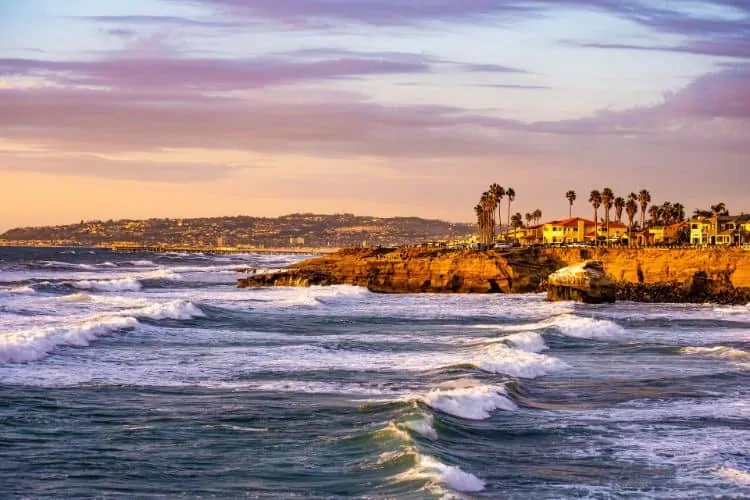 San Diego is on every sun lover's list of popular vacation spots in the US. It is indeed a sunny city most of the year, attracting crowds to its comfortable weather and humble retreats.
Surfers and sunbathers alike come to San Diego and head straight to Mission and Pacific Beaches.
Coronado's calm waters are preferred for the laidback swimmers, drawing in families and groups of friends to its vast coast.
San Diego's beauty is best enjoyed out in the waters. Book a cruise and let the guide talk you through the various landmarks along the way while enjoying a luxurious dinner onboard. Watch out for whales coming out to play!
If you are not fortunate to have spotted any marine wildlife during your cruise, Seaworld San Diego has just about everything you wished you saw.
Be up close with sea lions, otters, and dolphins in this US destination that is perfect for the whole family.
For avid fans of the San Diego Padres, a trip to Petco Park is a must. Combine your visit here with a trip to the Gaslamp Quarter, where you can go bar hopping before you call it a night.
Read the full article: Best things to do in San Diego
11. New Orleans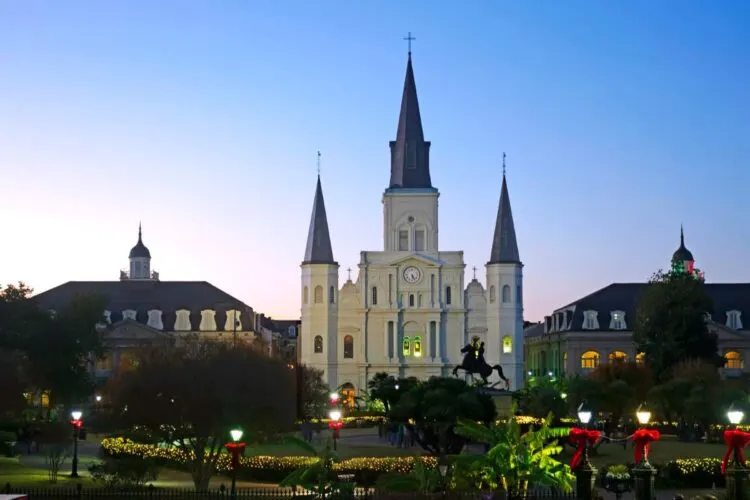 Why is New Orleans regarded as The Big Easy?
Many theories come to mind, one of which celebrates the city's simple approach when it comes to life: to go easy.
The city's character has shaped the community greatly, with its laid-back spirit breathing life to jazz and blues.
This same character paved the way for positive recovery amidst critical situations such as destructive hurricanes – one after another. New Orleans bounces back and picks up where it left off.
Bourbon Street, for example, never lost its cool and has consistently helped New Orleans to remain one of the top destinations in the USA.
This party place has historically been like this since 1718, with no signs of faltering. Here you'll find all sorts of establishments – from iconic bars to music clubs.
Looking for something outside the box? How about a cemetery tour?
Be caught off guard by the unique stories that float among the remarkable tombstones in New Orleans.
Read the full article: Best things to do in New Orleans
12. Orlando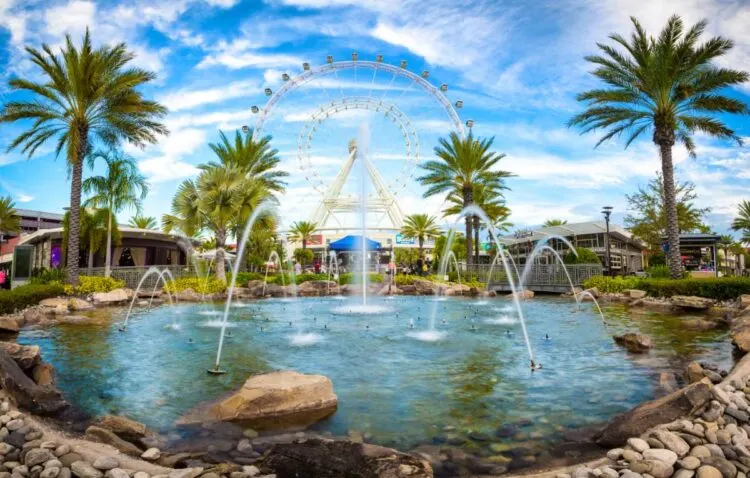 Truly, most of us had dreamed of visiting Orlando when we were younger simply because of one fact – Disneyland in our dreams is right here.
Orlando speaks to our childhood, one theme park to another. Should we find ourselves never living up to our Orlando dreams, we somehow see to it that our children would.
And so, the same children would want their own future kids to experience the same thrill.
The magic of Orlando lives on.
However, there is more to Orlando than Seaworld and Walt Disney. It is one of the best places to travel in the US because it caters to the whole family.
Orlando truly owns up to its other name – the City Beautiful.
Nature-rich areas and open parks offer a relaxing space to those who would like to chill and pass the time.
Shopping destinations await those who cannot keep their feet from walking. Interesting museums are ready to feed the minds of the curious bunch.
Florida is fortunate to have such a sunny destination. People who come and visit Orlando leave with many memories to relive.
Read the full article: Best things to do in Orlando
13. Washington D.C.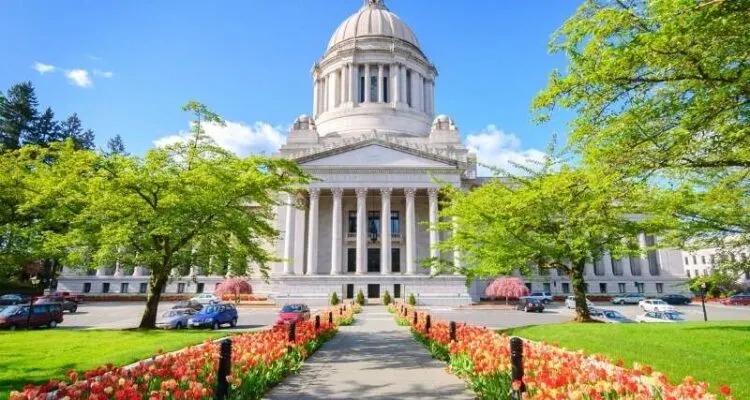 What's with Washington D.C. that you still do not know about?
With it being one of the most famous places to go in the US, its capital does not need more marketing for people to come and visit.
However, some still look at Washington D.C. as a purely political city. Their trips are limited to educational ones, with serious talks about the government and informative tours and historical museums.
While the stiff description clearly fits where the President of the United States resides, there are absolutely cool places to visit in Washington D.C.
In your itinerary, there will surely be slots for the White House and the Washington Monument.
As you dig deeper, you will find out about Washington D.C.'s well-celebrated beer gardens, jazz venues, and trendy restaurants.
Read the full article: Best things to do in Washington D.C.
14. Rocky Mountain National Park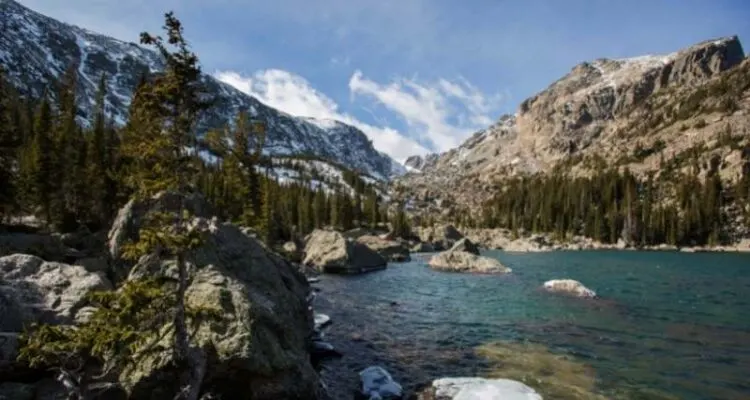 One of the best places to visit in America soars 12,000 feet high above the city grounds of Colorado.
It is the Rocky Mountains, also known as the Rockies. This chain of mountains stretches from Canada, runs through the United States, and then reaches Mexico.
The tallest peak of the Rocky Mountains belongs to Colorado's Mount Elbert.
This mountain, along with the others situated in the city, comprises the southern subregion of the Rockies.
Part of the Rocky Mountains that are located in Colorado, better known as the Front Range, constitute a park of the same name.
The Rocky Mountain National Park spans 265,000 acres of hikeable and drivable trails, giving you sweeping landscapes and breathtaking lakes.
Given the high elevations that come with many of Colorado's main attractions, people who visit the city look forward to being outdoors – and as high as they can.
Serious mountaineers make it a point to hike through the national park's awe-inspiring routes, such as the popular Continental Divide Trail.
Read the full article: Best things to do in Rocky Mountain National Park
15. Atlanta GA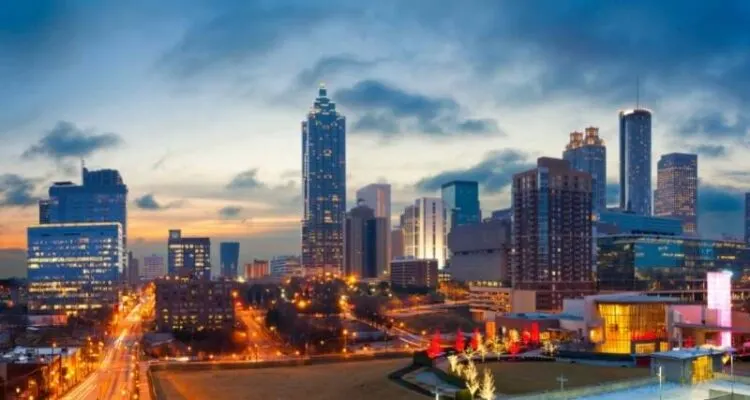 Why do people come to Atlanta? Georgia's capital city is filled with tourist spots as well as societal significance.
Visitors come to Atlanta because of its many interactive experiences. Come to the World of Coca-cola and be thrilled to know that there is an unlimited sampling of this well-celebrated beverage's recipe per country.
The Georgia Aquarium, on the other hand, lets you walk through a tunnel that makes you feel immersed in the rich marine life.
People also come to this part of Georgia to learn more about the Civil Rights Movement through its noteworthy attractions, such as the National Center of Civil and Human Rights and the Freedom Road Exhibit at the Martin Luther King Jr. National Historic Site.
Many sites rank Atlanta as one of the fun places to travel in the US because it might just have at least one event happening every weekend.
From music and food festivals to art shows galore, you are sure to have a good time there during your stay.
Read the full article: Best things to do in Atlanta
16. Hawaii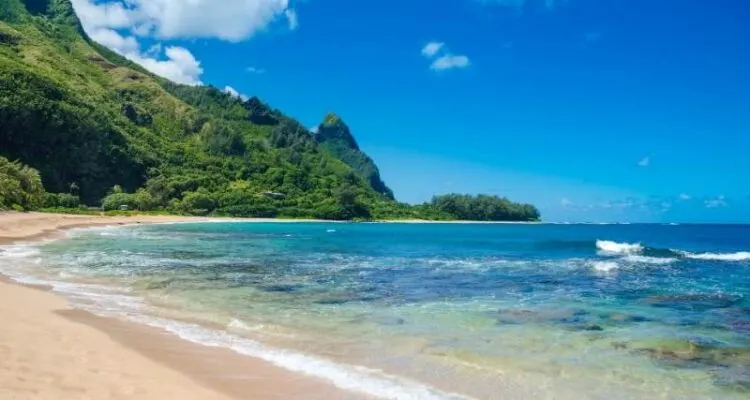 Hawaii is every tropical lover's dream US destination.
No matter which Hawaiian island you go to, you are promised aquamarine waters, palm-fringed beaches, and overall beauty.
First-time visitors will most likely find themselves lounging in Oahu. Some of Hawaii's most famous tourist spots are right here, including Waikiki Beach and the Diamond Head State Monument.
Kauai is for nature lovers, with the Koke'e State Park and Waimea Canyon leaving travelers awestruck with its seductive sunsets set amid rocky cliffs.
Lanai and The Big Island, too, have strengths of their own. All these make up the exotic beauty of Hawaii that many beach destinations worldwide try to recreate.
Hawaii is lovingly called the Aloha State. For the Hawaiians, aloha is more than just a variation of hello.
Saying aloha means giving warm regards to a person without expecting anything in return.
It tells you that you are a valuable part of society. This speaks volumes about the state's hospitable nature.
Read the full article: Best things to do in Hawaii
17. Denver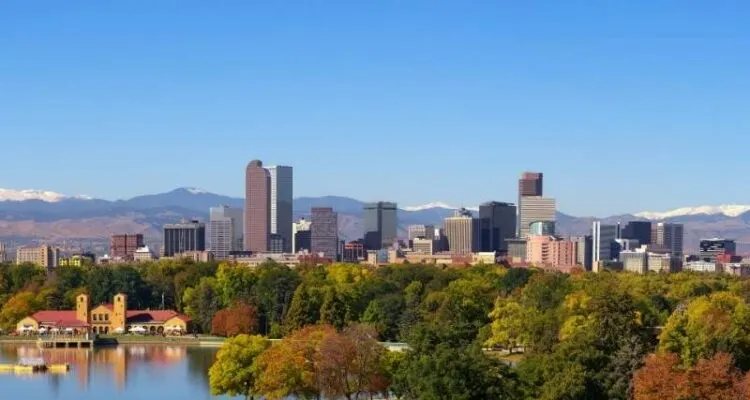 Do you plan on exploring the stunning Rocky Mountains? Denver Colorado is one of your best bets to having an accessible and fun-filled Rocky Mountain experience.
However, there is more to Colorado's capital city than just being a mere gateway. You will surely miss out on many fun things to do in Denver, Colorado, if you fail to look into all the activities waiting for you beyond the Rocky Mountains.
One, you are bound to lose all the great outdoor fun in the Mile High City. This includes year-round golfing, sightseeing by foot, and adrenaline-filled climbing.
Two, you will lose your chance to try out the famous Rocky Mountain oysters, a staple Denver specialty that you have to discover for yourself.
Three, you will never know for yourself if there is indeed truth in what they say that alcohol effects are far stronger here in Denver. Craft brewery tours with great views – how can you say no to that?
Four, you will not be able to see what's truly on at Larimer Square. Described as one of the best ways to have a proper introduction of Denver, Colorado, this bustling area begs to be explored.
If you have a fear of missing out, spend at least three days exploring Denver, Colorado. It isn't regarded as one of the best places to visit in the US for nothing.
Read the full article: Best things to do in Denver
18. Phoenix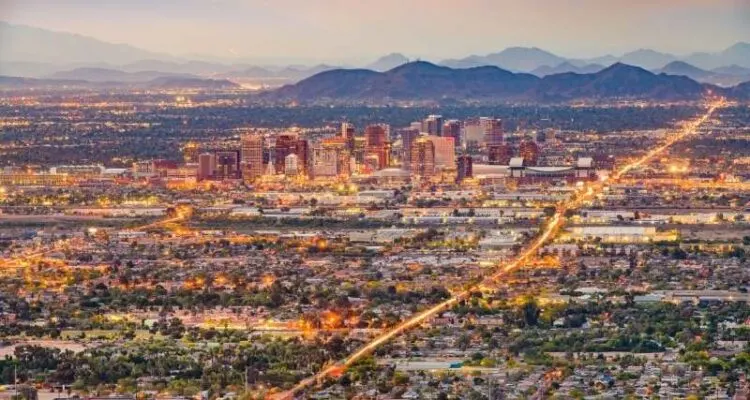 Phoenix, Arizona, is among the best places in the US to visit, but not for common reasons. It has a distinct character, drawing people who would like to experience a different kind of escapade.
Come to Phoenix if you long to be in the desert or the mountains, hiking your way past breathtaking city views and picture-perfect gardens. Having sunshine all year round, it garnered the fitting name The Valley of The Sun.
Other than the outdoors, Phoenix also has tourist spots that appeal to the traveling public. The city is quite known for its numerous luxurious resorts, golf courses, and sports arenas.
Downtown Phoenix alone will surely intrigue your wandering spirits. Have a closer look at the Mystery Castle, telling labor of love and ingenuity.
See the colorful murals that decorate Roosevelt Row before diving into one of the local bars around the area.
When it comes to food, Phoenix will not disappoint. Make it your mission to understand the craze involving its numerous Mexican eateries – and live to tell your appetizing tale.
Read the full article: Best things to do in Phoenix
19. Tampa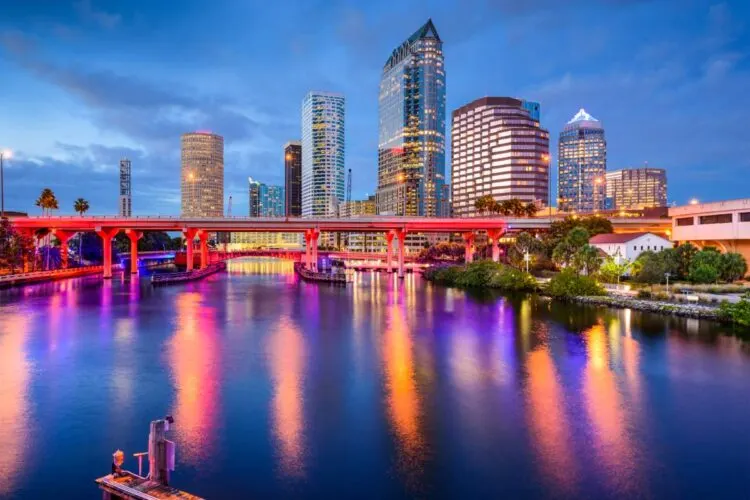 Tampa is every nature, animal, and outdoor lover's paradise.
One look at our list of fun things to do in Tampa, Florida, and you'll see lots of natural attractions, massive zoos, and outdoor adventures.
The city is also every food lover's dream. When you think of what to do in Tampa, Florida, it is impossible not to have at least one food crawl, a craft beer tour, or a fresh market experience.
As with many of the best places to visit in the USA, Tampa is not short of historical attractions that speak of the city's past and the people who played a great role in shaping what it is today.
Are you traveling with your whole family? You are in the right direction, as Tampa is well-known to be a family-friendly destination. The city has a great selection of amusement parks and other dedicated attractions for kids.
On your visit to Tampa, Florida, get the most out of your travel by taking advantage of the city's nearness to many other tourist destinations. St. Petersburg and Clearwater are a short drive away.
Read the full article: Best things to do in Tampa
20. Kansas City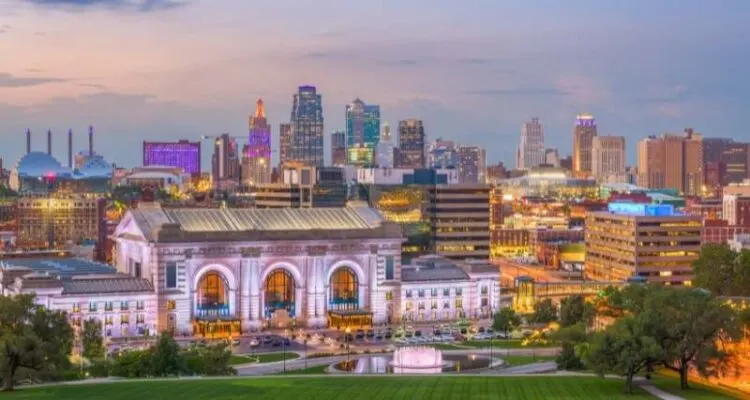 Is it your first time in this city? Your guide to all the fun things to do in Kansas City will definitely thrill you.
Expect to see many culinary attractions because the city is teeming with craft beers, sumptuous barbecues, and comfort foods.
Expect to get a handful of museum recommendations and art districts to explore. Kansas City's way of educating you with its rich history and diverse culture is efficiently enjoyable.
Expect to have a great time trying new activities such as ax-throwing at Go Ape Adventure Park, stingray feeding at the City Zoo, and tree climbing at a community park.
Expect to get caught off guard by the peculiar attractions that await you. Did you ever wish to see a primitive mental treatment device? Why would you even like to pay to lock yourself in a room – and then try to escape?
Finally, expect to have a good time – you are in one of the best places to visit in the USA!
Read the full article: Best things to do in Kansas City
21. Utah's National Parks
Utah's "Mighty Five" are reasons enough to travel to this city. Because of these stunning national parks that have distinct characteristics of their own, Utah always makes it to the list of the USA places to visit.
Utah lives and breathes for the outdoor enthusiast. It is where visitors can escape and be one with earth's wonders.
Looking at the photos of these major national parks will have you wondering if you just went into another dimension. Truly, Utah has the capability to leave you in awe of what nature can do.
Utah is one of the US destinations that is a perfect venue for hiking. It is often dubbed a hiker's dream, with its natural staircases, cool rock formations, and sweeping landscapes.
Other activities that you can do here include horseback riding, hot air ballooning, rock climbing, and canyoneering.
Utah's nickname, The Beehive State, is a salute to the residents' zealousness. Its motto states the same theme, with "industry" depicting the industrious mindset of the people.
22. Yosemite National Park
California has one of the undeniably cool places to visit in the US: the Yosemite National Park.
This natural wonder involves about 750,000 hectares of pure beauty coupled with various amenities to complement your experience.
Most visitors start and end their park journey at the Yosemite Valley – and we couldn't blame them.
This is where a lot of the park's highlights are located. These include the Yosemite Falls and the granite monolith named El Capitan.
Yosemite National Park's other portions are worth visiting, too, though. The Tuolumne Meadows have various campsites where you can stay and marvel at the never-ending gorgeous sceneries that surround you.
Crane Flat, which is south of Hetch Hetchy, is home to two sequoia groves.
A visit to the side of Wawona will have you learning more about Yosemite and its rich history.
Pay a visit to the Pioneer Yosemite History Center to see exhibits that educate visitors about the national park.
It is estimated that about four million people come to Yosemite National Park annually. Truly, the best trips in the US would always involve a road trip to this awesome place.
Best VPN for Travel: ExpressVPN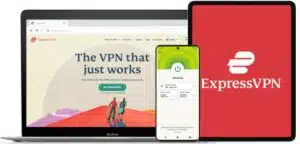 Heading abroad? Use ExpressVPN to access your social media accounts, unblock your favorite entertainment sites, and stay connected with friends and family. And get cheaper flights, of course.
Pros
✅ Next-gen, high-speed servers in 94 countries
✅ Works on iOS, Android, Windows, Mac, Linux, browsers, and more
✅ 256-bit AES encryption protects your data, even on hotel Wi-Fi
✅ Unblocks Netflix and other streaming sites
Cons
❎ No dedicated IPs
Get 3 extra months free of ExpressVPN when signing up for a 1-year plan. That's a 49% saving and a monthly cost of just $6.67! You also get a 30-day money-back guarantee.