This article will cover every means of transportation that can get you from Chiquila to Holbox, the unfamous Quintana Roo's Island. Holbox is the most preferred local island and for all the obvious reasons.
This island is everything you'd want— freedom, beaches, no chaos or crowd, beautiful sunsets, a warm locality, and a cozy expedition.
Chiquila, a small fishing village, is located north of Quintana Roo and closest to Holbox. Also, it is the only village that provides ferry drives to Holbox. The island is 20-30 minutes away from Chiquila and is located on the north coast of the Yucatan Peninsula.
Best VPN for Travel: ExpressVPN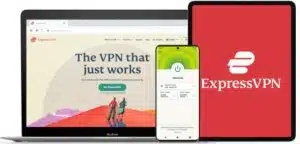 Heading abroad? Use ExpressVPN to access your social media accounts, unblock your favorite entertainment sites, and stay connected with friends and family. And get cheaper flights, of course.
Pros
✅ Next-gen, high-speed servers in 94 countries
✅ Works on iOS, Android, Windows, Mac, Linux, browsers, and more
✅ 256-bit AES encryption protects your data, even on hotel Wi-Fi
✅ Unblocks Netflix and other streaming sites
Cons
❎ No dedicated IPs
Get 3 extra months free of ExpressVPN when signing up for a 1-year plan. That's a 49% saving and a monthly cost of just $6.67! You also get a 30-day money-back guarantee.
The main transportation options to Holbox:
The sea separates Chiquila from Holbox. So, a road trip between the two destinations is impossible. There's a single means of transportation from Chiquila to Holbox:
Ferry from Chiquila to Holbox— Holbox express and 9 Hermanos (an affordable option). The distance between Holbox and Chiquila is 8.01 miles (12.9 km)
Taking a ferry from Chiquila to Holbox
The ferry companies, Holbox express and 9 Harmanos, have similar arrival times, departures, and services. You can board whichever is closest to your timing after arriving at Chiquila.
The ferry companies start early in the morning, and the first drive is available at 6 AM. The last ride to Holbox is around 9 PM. If you are lucky enough, these ferries also ride at around 10:30 PM on some festive occasions.
The return journey from Holbox to Chiquila starts in the morning at around 5 AM; the last departure from Holbox at night is 8 PM. These ferries depart every half an hour throughout the day and take 20-30 minutes to get to the island.
Holbox ferry boats are affordable and cost approximately $15 per person.
GuateGo
On GuateGo, you can check all available transportation options from Chiquila to Holbox. It is a reliable and easy-to-use platform to compare prices & schedules and make a booking online.
How to take a ferry from Chiquila?
If you want to avoid the queue, miscommunication, and delay, book your ferry ticket here with GuateGo. This website will allow you to choose your preferred timing without any hassle.
You can find the ferry tickets at the kiosks close to the seashores. These kiosks look like local huts or small cubicles. They will advise you to purchase the ticket closest to your departure. Until your ferry arrives, you can wait in the shaded waiting area. You can stay outside and enjoy the locality if the seats are all taken.
Once the ferry arrives, the departure will be announced, and you will be asked to board and store your luggage. The ferry workers will guide you and your bags inside.
Once you reach Holbox, you can either walk towards your destination or take a golf cart to your location; no other means of transportation is available in Holbox.
How to get to Chiquila?
Chiquila is the northeast location in Quintana Roo. Fortunately, you can travel to Chiquila by road, rental car, private shuttle, public bus, or whatever alternatives you prefer. Flying to Chiquila can be expensive. On the brighter side, Chiquila by road is fun, adventurous, youthful, and money-saving.
Getting to Chiquila by bus:
Public buses are the most cost-efficient means of transport to travel to Chiquila.
ADO is the novelty bus service in the Yucatan Peninsula. It offers Wi-fi, Spanish TV, allocated seats, and AC traveling.
Other bus agencies include Noreste, Mayab, etc.
Getting to Chiquila by Car:
You can travel to Chiquila by rental car, but you must park it before boarding the ferry. Chiquila has many secure parking lots, and they will charge per day. These services can cost you $6/day (120.25 Mexican pesos).
Please note: rental cars can cost anywhere between $200-$400, excluding the parking charges.
Getting Chiquila by Minivan/Standard Van.
These minivans are also very affordable and cost-friendly if a bus isn't available. You can book these minivans/standard vans here. Unlike buses, they are faster and won't have random stops often.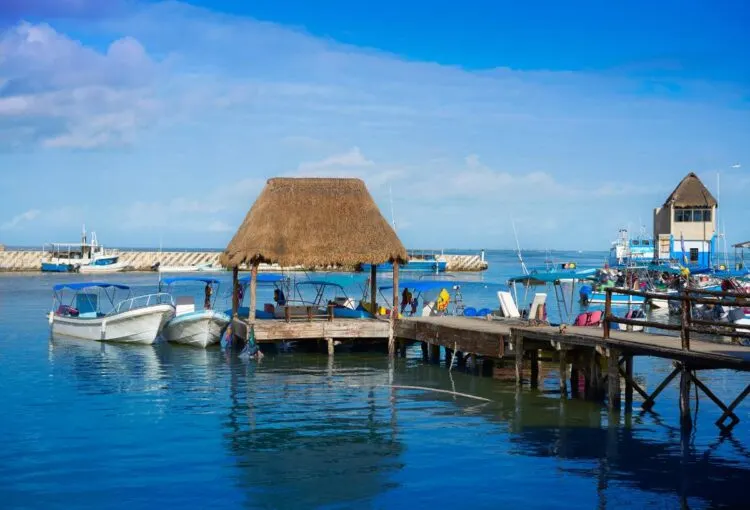 Best day tours in Holbox, Mexico
Get Your Guide helps you find the best tours wherever you are heading to. It's usually the first website I check when I plan a trip to a new place.
The following widget shows some of the best tours in Holbox, Mexico.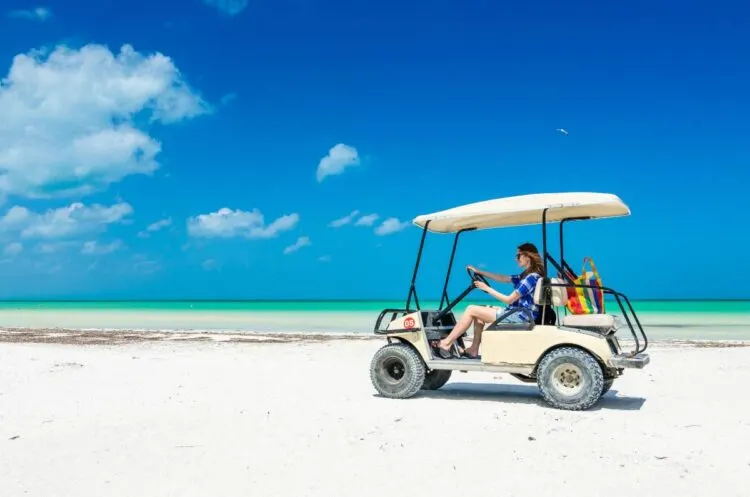 Bottom Line:
It would be almost hurtful not to experience Holbox Island. Not only is the island a beauty to cherish, but it's also comparatively very affordable.
The ferry from Chiquila to Holbox in itself is a mesmerizing journey. This straightforward guide will get you to Holbox without any hurdles. If you have any questions, ask away!
More Routes from Chiquilá