All the best beaches in Costa Rica are right here on our list. Discover which part of Costa Rica has the best beaches in this article.
If your idea of a perfect getaway is to go to the beach and fill your day with nice outdoor activities that entail being one with nature, Costa Rica is one of the best travel destinations for you.
Armed with an array of world-renowned beaches that are great avenues for surfing, diving, and whale watching – among other activities – you are sure to have a jam-packed itinerary that will be one for the books.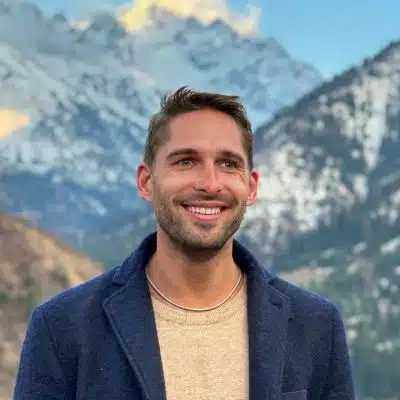 Which part of Costa Rica has the best beaches? That is such a tricky question to ask. I believe it depends on the activities you would like to do while exploring the Costa Rican beach towns.
Go to the Pacific coast if you are on the hunt for places with nice beaches in developed areas.
The provinces in this side of Costa Rica have more to offer regarding tourism services like accommodation, food and beverage, and tour operation.
The beaches on the Pacific coast are also highly accessible because they are close to Costa Rica's international airports – most of them just an hour or two away by car.
Weather-wise, the Pacific coast also experiences less rain, giving you more sunny days on the beach.
On the other hand, you cannot just disregard the Caribbean coast altogether. It is home to some of the best beaches in Costa Rica.
Because the place receives more rain, the rainforests surrounding them tend to be fuller and brimming with wildlife. Some of these animals are even unique to the Caribbean side.
There may be fewer luxury options on the Caribbean coast of Costa Rica, but if it is exactly what you wish for – a laidback, tropical hideaway – then this playground is all yours.
We also published a Costa Rica Travel Guide and detailed information about Costa Rica transportation to help you plan your vacation.
Did you know?
We work with a local travel agency to help you organize your dream vacation to Costa Rica.
Send us a message with your travel dates and ideas, and one of our Costa Rica experts will contact you.
1. Manuel Antonio Beach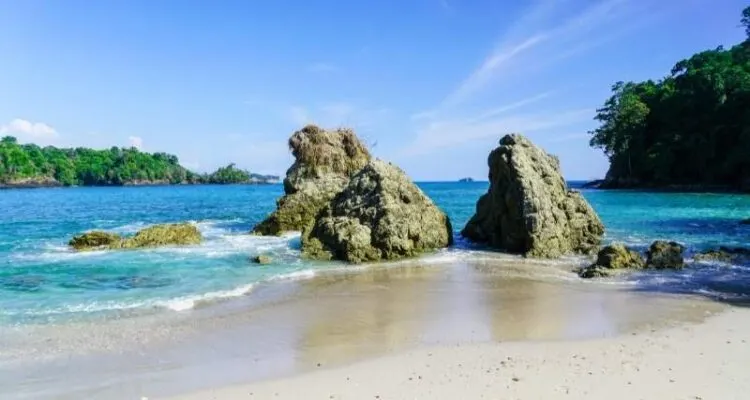 Manuel Antonio Beach is one of the top beaches in Costa Rica for anyone looking for a place to relax and have a wholesome day out.
It is located inside the popular Manuel Antonio National Park, about thirty minutes away from the main entrance.
It shares the stunning coastline with two other beaches – Playa Espadilla and Playa Biesanz.
Read also: BEST THINGS TO DO IN MANUEL ANTONIO.
Playa Manuel Antonio has soft white sand and is well-regarded as one of the calmest beaches in Costa Rica. Families, tour groups, and solo travelers visit this idyllic place for swimming, sunbathing, and sunset watching.
As this is a popular beach destination for residents and travelers, Manuel Antonio Beach can sometimes get crowded.
2. Tamarindo Beach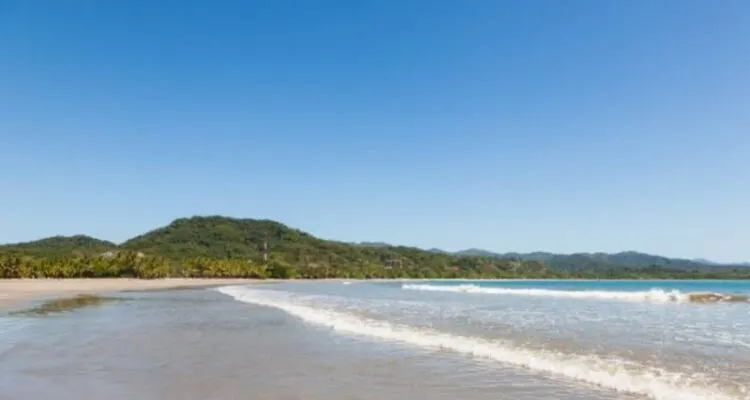 The province of Guanacaste is home to some of the good beach destinations in Costa Rica. One of these is Tamarindo Beach, located inside the Las Baulas National Park.
It is awarded the Blue Flag for its efficient means of sustaining ecologically friendly practices.
Read also: BEST THINGS TO DO IN TAMARINDO.
Wildlife watching is a popular activity to do at Tamarindo Beach. You will find howler monkeys, parrots, and other animals that reside in the thriving space within the vicinity. Its shore is a prime spot for nesting sea turtles.
Surfing is a great sport to learn in Tamarindo Beach. Other things you can do here include snorkeling, diving, and horseback riding.
3. Conchal Beach in Guanacaste
Playa Conchal is situated in the Guanacaste Province. It is called Conchal because its sandy beach is composed of tiny, crushed shells.
The warm water of Conchal Beach is ideal for swimming and snorkeling. It remains sunny most of the year, giving you a good venue for family and group outdoor activities under the sun. This includes sports fishing and scuba diving.
4. Santa Teresa & Malpais Beach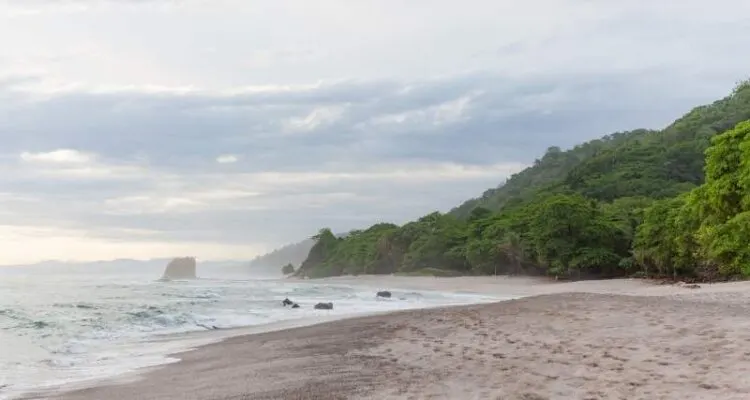 Santa Teresa and Malpais Beach is your ideal venue for an ultimate Costa Rica beach vacation. Its clear waters, surrounding mountains, and wide beachfront create a natural playground for those wishing to spend time outdoors.
Santa Teresa and Malpais Beach are prime surfing spots, and some of the surfers who once rode their awesome waves on vacation have chosen to stay in the area for good.
The community is tight-knit, laid back, and welcoming, making the place one of the best Costa Rica beach towns on the map.
Expect to be wowed by the food in Santa Teresa and Malpais Beach. With various nationalities calling the place their new home, they brought culinary influences that made the gastronomic culture in the area multi-dimensional and totally world-class.
5. Nosara Beach
Nosara Beach or Playa Guiones is a piece of heaven in the Nicoya Peninsula. Its white sandy beach, green landscape, and great water conditions make the place suitable for advanced surfing, wildlife exploration, and other outdoor activities.
Because of the pristine location of Nosara Beach, yoga practice thrives in the area. In fact, it is widely considered to be one of the major yoga retreat spots in Central America.
If you need the perfect place to undergo teacher training or relax and practice yoga, you have Nosara Beach as your sanctuary.
6. Cocles Beach near Puerto Viejo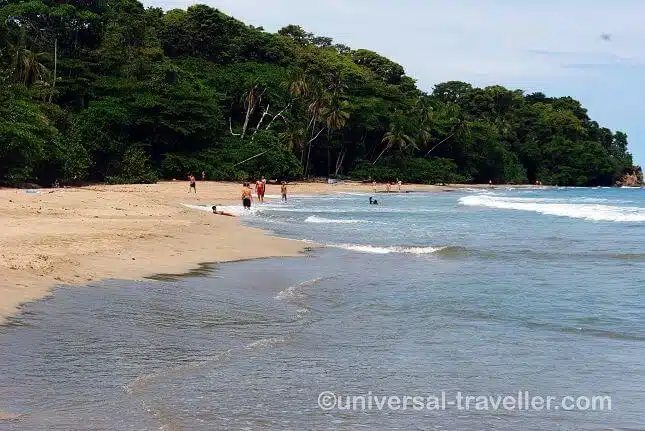 The stunning Caribbean coast lends about four kilometers of its beauty to Playa Cocles, one of the best beaches in Costa Rica.
Read also: BEST THINGS TO DO IN PUERTO VIEJO.
Surfboards are lined up in every corner of the beach, with the waves in Cocles Beach known to experienced surfers and intermediates alike. Beginners might find surfing in Cocles Beach a bit challenging for their level.
Because Cocles Beach lies near Puerto Viejo and is on the Caribbean side of Costa Rica, its weather pattern is geared towards rain and humidity most of the time.
While this proves perfect for surfing, other beach activities like swimming must be done with caution.
Cocles Beach is less than five hours away from San Jose by land transportation.
7. Punta Uva Beach
Punta Uva Beach is one of the best swimming beaches in Costa Rica. From Puerto Viejo de Talamanca, it is less than 9 kilometers away. From San Jose, buses that go to Manzanillo will pass by Punta Uva.
Playa Punta Uva allows you to swim out to coral reefs, making sure to bring your snorkeling gear when you venture into the ocean.
If you are curious to see marine life at night, the Punta Uva Diving Center offers evening dives aside from diving certification courses.
While Playa Punta Uva is great to explore by kayak, by stand-up paddle, or by any similar means, it is essential to check if the weather conditions are favorable.
8. Samara Beach
Playa Samara is another one of the nice beaches to visit in the province of Guanacaste. It is teeming with beach resorts that are perfect for a quiet escapade, away from the common crowd that flocks Costa Rica.
Samara Beach stretches for five kilometers, with the Pacific Ocean on the horizon. It is considered one of the safest beaches in Costa Rica, as the little town of Samara is simple and laid back in character.
Along the beach, you can go horseback riding, canopy tours, and sport fishing.
Getting to Samara Beach is easy. From San Jose, you can fly to the nearest domestic airport, which is found in Nosara. From there, Samara Beach is only a 20-minute drive away.
9. Montezuma Beach
Montezuma is one of the Costa Rica beach towns located south of the Nicoya Peninsula. Playa Montezuma is the most popular beach destination in the area, surrounded by palm trees and secluded coves.
Its waters are perfect for swimming, and its large shoreline is an ideal place for sunbathing and other outdoor activities.
A walk farther up north will show you various rock formations along Montezuma Bay. Several other beaches are a short walk away from this small town.
Because the coastline of Montezuma is rocky in nature, tide pools are created when the tide is low. Use it for your pleasure and see small marine animals swimming in the pools.
Just be extra careful when swimming in Playa Montezuma, as the waves can get really strong.
10. Costa Ballena
Costa Ballena is one of the prettiest beaches in Costa Rica despite its rugged nature and undeveloped surroundings. In English, its name translates to the Whale Coast.
Its name came to be because of the huge number of migratory whales that go to the area seasonally.
Costa Ballena lies in the southern region of Costa Rica, with the Pacific Ocean as its coastline. Visitors benefit much from the prime natural location of Costa Ballena.
Two of the many adventures you can do here are whale watching and dolphin sighting.
Costa Ballena consists of several beaches that comprise the towns of Dominical, Uvita, and Ojochal.
These include Dominicalito Beach, Hermosa Beach, Uvita Beach, Arco Beach, Bahia Ballena Beach, Pinuelas Beach, Ventanas Beach, and Tortuga Beach.
11. Dominical Beach
This village in the province of Puntarenas may be small in size, but its reputation as a prime surfing destination has put it on the list of the best Costa Rica beaches to visit.
Dominical and its main beach, Playa Dominical, welcomes surfers from around the world who long to ride the towering waves that can go as high as ten feet.
Given these over-the-top surfing conditions, only experienced surfers are permitted to surf in Dominical Beach. Swimming is also discouraged.
Non-surfers need not fret as there are still other activities which you can do in Playa Dominical aside from surfing.
Bird watching is a popular thing to do here, given a thick forest thriving within the village.
12. Nacascolo Beach
Playa Nacascolo is in the Gulf of Papagayo. It has clear blue waters; its sandy beach is a true sight to behold. This public beach is located near Four Seasons, Costa Rica.
From the entrance, walk towards the beach and enjoy the fact that there is absolutely no obstruction to your beautiful view of one of the best swimming beaches in Costa Rica.
Monkeys shall greet you on your way there – make sure to exercise caution as they can be a little aggressive sometimes.
Other animals that you can easily spot in Playa Nacascolo are coatis and quetzals. Venture out into the waters and spot some dolphins and whales frolicking around.
Even during peak season, Nacascolo Beach does not become too crowded. That is why this is a good place to bring the whole family for a trip to the beach.
13. Flamingo Beach
You might be wondering if Playa Flamingo is named because there are many flamingos in the area.
Truth be told, there are none, but the sophisticated vibe of the beach is consistent with the graceful characteristics of the said animal.
To add to that: at times, the magical sands on the beach turn a pretty light pink – a shade similar to what the flamingos are wearing!
Flamingo Beach is one of the beautiful white sand beaches that you can find within Costa Rica. Instead of hotel accommodations and other housing options, you see mansions and luxury condominiums dominating the place.
Flamingo Beach is definitely an upscale vacation and residence area, enticing selective travelers and retiring locals by its beauty and serenity.
Playa Flamingo is an hour and 15 minutes away from the international airport in Liberia by car.
Best VPN for Travel: ExpressVPN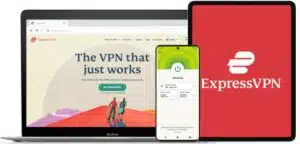 Heading abroad? Use ExpressVPN to access your social media accounts, unblock your favorite entertainment sites, and stay connected with friends and family. And get cheaper flights, of course.
Pros
✅ Next-gen, high-speed servers in 94 countries
✅ Works on iOS, Android, Windows, Mac, Linux, browsers, and more
✅ 256-bit AES encryption protects your data, even on hotel Wi-Fi
✅ Unblocks Netflix and other streaming sites
Cons
❎ No dedicated IPs
Get 3 extra months free of ExpressVPN when signing up for a 1-year plan. That's a 49% saving and a monthly cost of just $6.67! You also get a 30-day money-back guarantee.