Have you ever bathed in a hot spring? Do you travel in search of luxurious thermal baths?
Costa Rica has some of the best hot springs in the world. Thermal resorts and hot springs spas maintain many of these natural wonders.
This article has broken down essential things you need to know about Costa Rica hot springs.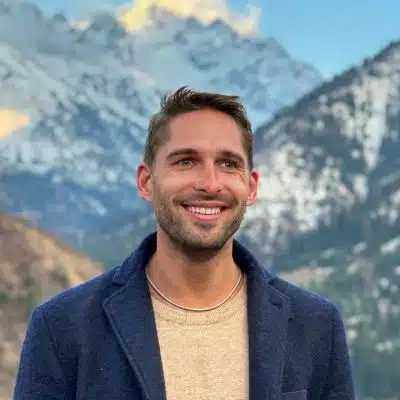 We also published a Costa Rica Travel Guide and detailed information about Costa Rica transportation to help you plan your vacation.
Did you know?
We work with a local travel agency to help you organize your dream vacation to Costa Rica.
Send us a message with your travel dates and ideas, and one of our Costa Rica experts will contact you.
What are Hot Springs?
A hot spring is a thermal pool – natural or heated – with waters containing minerals that, when set at a temperature higher than average, allow a bather's body to open up and absorb the minerals that promote relaxation and relief from numerous ailments.
Arenal Volcano Hot Springs
View full blog post: BEST ARENAL HOT SPRINGS
1. Tabacon Hot Springs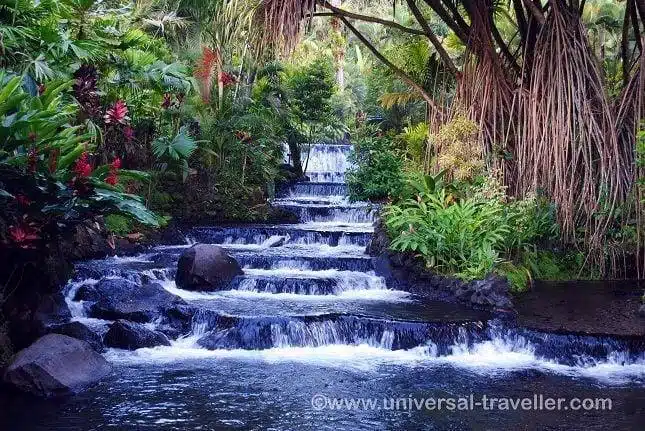 Tabacon Hot Springs are thermal pools located inside the Tabacon Hot Springs Resort and Spa, a luxury resort located at the foot of the Arenal Volcano and just beside the Arenal Volcano National Park.
The pools in this area are undeniably some of the best hot springs in Arenal. There are five naturally heated pools within the resort, and they reach a temperature of 40 degrees centigrade.
They are regular swimming areas and a cold pool, perfect for a refreshing dunk between hot bathing sessions.
To enjoy the hot springs of Tabacon, you must purchase a day pass at the resort. Access and lunch or dinner cost 85 USD for adults and 38 USD for children.
Alternatively, you can book a room at the resort and enjoy complimentary access to all its hot springs and pools.
View full blog post: TABACON HOT SPRINGS
2. The Springs Resort and Spa
The natural hot mineral springs at The Springs Resort and Spa are distributed into two sections: Las Lagunas and Perdido Springs.
They comprise pools with temperatures ranging from 32 to 40 degrees Centigrade. The pools in both areas are a mix of natural and heated hot springs. The natural mineral-rich waters are tested as safe and beneficial to bathers, with their low sulfur content combined with high bicarbonate and chloride levels.
This resort's Hot Springs Day Pass package costs 68 USD for two days. These days, you have access to all pool amenities, bars, and restaurants.
You can partake in their Wildlife Sanctuary tour for an additional charge, offering an adventure inside a reserve that cares for rescued animals and other wildlife.
3. Baldi Hot Springs and Spa
With 25 thermal pools to choose from, all within one area, no wonder Baldi Hot Springs is highly regarded as the ultimate Arenal hot spring to visit.
The resort is located in La Fortuna and is the largest of its kind in the world. Not only does it boast of its massiveness, but Baldi also takes pride in its numerous natural and heated hot springs that provide relaxation and recreation to visitors. The hottest spring on the property reaches about 65 degrees Centigrade.
A trip to the Baldi Hot Springs costs a little more than 60 USD. Huge discounts are given to children and nationals. You can also access Costa Rica's largest sauna, a jacuzzi, and water slides at this rate.
4. Ecotermales in La Fortuna
Nature meets comfort in the heart of La Fortuna, Costa Rica. With breathtaking views of the Arenal volcano, a lush rainforest backdrop, and the purest of mineral-rich waters, Ecothermales sets itself as one of the best hot springs in Costa Rica.
Its pools are packed with calcium carbonates and magnesium, orchestrating a natural system of healing and restoration of the body.
The temperature of the thermal pools in Ecotermales range from 37 to 41 degrees Centigrade. There are also cool water pools and a waterfall. To facilitate a better experience for all guests, the property reserves the right to restrict the number of visitors coming in at a given time.
13 hot springs comprise Ecotermales in La Fortuna. Other amenities include bars, one of which is situated right next to a hot spring. Access to the thermal pools with lunch or dinner costs 62 USD.
Rincon de la Vieja Hot Springs
1. Vandara Hot Springs / Tizate Wellness Gardens Hot Springs and Spa
The Vandara hot springs are located within the Rincon de la Vieja National Park and offer guests tranquility amidst the dry tropical rainforest. The five thermal outdoor pools give you the utmost feeling of being one with nature.
The pools are heated at about 38 degrees Centigrade by subterranean volcanic heat. At Vandara, you can combine hot spring bathing with stimulating activities such as horseback riding, ziplining, and water sliding.
A full-day pass that includes lunch is 67 USD for adults and 57 USD for children, students, and nationals.
2. The Borinquen Mountain Resort
One of Costa Rica's luxury boutique hotels is home to spring-fed thermal pools that welcome stay-in guests and visitors to a relaxing day in the countryside.
The Borinquen Mountain Resort is situated in the highlands of Rincon de la Vieja. The province offers a unique setting to the natural hot springs, with mud pools and natural steam rooms completing the wellness package.
For 80 USD, you can experience the natural hot springs in Borinquen and the many activities that make it a popular Costa Rican destination. This includes lunch, horseback riding, and canopy tours.
3. Rio Negro Hot Springs
The hot springs of Rio Negro are heated by the Rincon de la Vieja Volcano. Ten pools are created by nature amid Hotel Hacienda Guachipelin.
Two suspension bridges allow visitors to access both parts of the riverbank. To access the naturally heated pools, you must either go on a horseback ride or a vehicle and hike your way to the thermal spot. After relaxing in hot water, you can take a volcanic clay mud bath.
To enjoy the Rio Negro Hot Springs, you must pay 20 USD for adults and 15 USD for kids ages four to twelve. Test the waters before you dive in, as some pools reach up to 53 degrees Centigrade.
4. Blue River Resort & Hot Springs
Let the emerald green waters enthrall you at the Blue River Resort and Hot Springs. The temperature of the Blue River hot springs reaches up to 60 degrees Centigrade and cools down when rainwater seeps in or when regular water is added for temperature control.
Guests can enjoy four hot springs together with freshwater pools, mud baths, and saunas for a day pass worth 120 USD for adults and 102 USD for children. Other amenities such as water slides, gardens, and ponds keep the young ones entertained.
5. Buena Vista in Rincon de la Vieja
One of the nicest places to experience natural thermal pools in Guanacaste is in Rincon de la Vieja. The Pacaya Waterfalls Hot Spring and Spa is inside the Buena Vista del Rincon Eco-Adventure Park.
Its natural thermal pools are fed by two rivers flowing from the Rincon de la Vieja Volcano.
Aside from its five hot springs with different temperatures, there is also a freshwater pool for guests to use. A sauna and a mud bath complete the whole rejuvenating experience.
Other wellness amenities include a jungle healing spa and a restaurant specializing in organic food.
The natural hot springs of Buena Vista are free of charge to any stay-in guests. For a day pass, they charge 35 USD.
6. Sensoria Land of Senses
A luxurious destination is Guanacaste, Costa Rica, and it is home to crystal-clear thermal pools open for visitors to enjoy.
Sensoria is a private natural reserve that boasts of its Magical Rainforest of the Land of Senses, a jungle of sky blue waters, enchanting waterfalls, and diverse wildlife.
In Dantas, one of the waterfalls in the area, thermal springs arise. Further into the forest, there is the beautiful warm Pilon pool. These hot springs are naturally heated by the geothermal energy provided by the Rincon de la Vieja Volcano.
Sensoria has a unique wellness package called Forest Therapy Tour. This tour costs 105 USD for adults and 75 for kids. It lets you immerse yourself in nature slowly and intentionally.
The therapy includes hiking in the jungle, chasing waterfalls, and bathing in natural hot springs. A Costa Rican meal awaits you back at Sensoria Restaurant.
Miravelles Volcano Hot Springs
1. Rio Perdido Hotel & Thermal River
Just an hour away from Liberia is a 600-acre private reserve called the Rio Perdido. Translating to 'lost river,' this property's highlight is the thermal river that gives life to 8 hot springs and many other pools with varying temperatures.
The 8 main springs are too hot for swimming, but down the Riverbend are 27 to 32-degree-Centigrade soothing pools that are just perfect for relaxation and rejuvenation.
You can get a day pass to access Rio Perdido – 40 USD for adults and 30 USD for children. Additionally, hike your way from the Miravelles forest to the medicinal spring and taste the water that is believed to have healing powers when consumed. The mineral water has a distinct taste because of its high diluted magnesium levels.
2. Colinas de Miravalles
Colinas del Miravalles is a 3-star hotel run by a family with high regard for quiet relaxation and customer satisfaction. Its rustic cabins complement the green ambiance of Bagaces. On the list of its amenities are 4 thermal pools with breathtaking views of the Miravalles Volcano.
For 100 USD a night, this place is recommended to tourists for its reasonable price and high reputation for cleanliness.
More Hot Springs in Costa Rica
1. Tenorio National Park
One of the youngest national parks in the country is the Tenorio Volcano National Park. Located in the northern region, this park is established to protect the Tenorio Volcano.
Inside the park, you can see the most intriguing hot springs in Costa Rica. These thermal pools are a product of the Rio Celeste, a stunning river with turquoise blue waters.
Legends say that God while painting the skies, dipped his blue-coated paintbrush in this river. Scientifically speaking, it is so because of volcanic minerals in the waters of two rivers converging.
You can enter the Tenorio Volcano National Park for 12 USD (5 USD for kids) if you wish to trek to Rio Celeste. Borbollones is where the bubbling pools are located; however, swimming is prohibited in the area. Be very careful of the hot water temperatures and boiling mud pools.
2. Orosi Valley Hot Springs
Another must-visit hot springs resort in Costa Rica is the Hacienda Orosi. It is a relatively new resort situated in the mountains along with the province of Cartago.
Hacienda Orosi has two large natural thermal pools with temperatures that range from 35 to 39 degrees Fahrenheit. They are in the process of building more. A Victorian house is located nearby and has housed a couple of Hollywood actors in the past.
For 65 USD, you can enjoy the warm waters at Orosi Valley – complete with snacks as well as lunch or dinner. Other options include a full-day pass with two full meals and a snack for 75 USD or a pass with only snacks for 40 USD.
3. Ecotermales in San Vito de Coto Brus
Located in the Puntarenas Province in San Vito de Coto Brus, where natural hot springs can be enjoyed. The thermal carbonated pools are next to the Coton River and are fed by waters enriched by the Baru Volcano of Panama.
For 50 USD, you get access and transportation to the thermal pools via Hotel Cuenca de Oro. The hotel also conducts other nature tours such as hiking, fishing, and mountain biking.
4. Ecotermales in Quepos
There is a spot in Quepos so secluded it can be tagged as a secret hot spring destination. Aguas Termales is a group of small natural thermal pools managed by a family who did not want to draw the attention of enjoying a hot spring bath away from nature. Because the place is not known to many, there is a high chance of having the pools all to yourself.
The temperatures of the four thermal pools vary; their structures are as close to natural pools as they can get. A river sits nearby, offering a cool dip in between hot baths. There is a restaurant serving Costa Rican specialties.
Entrance to the hot springs costs about six USD. The roads going to the place may be a bit challenging, but the serenity and exclusivity it offers are worth the drive.
FAQ
1. What are the health benefits of hot springs?
A lot of studies have supported the health benefits you can get from bathing in hot springs. The chemical composition of the water in a hot spring determines the treatment you can get from soaking in one. Some general benefits include:
Relief from fatigue, anxiety and stress
Supplementary treatment for skin problems such as acne
Restrengthening of immune system after a medical operation
Relief from joint and muscle pains and other orthopedic problems
Cure for minor respiratory, digestive and circulatory difficulties
Detoxification
2. Are hot springs dangerous?
Hot springs are generally safe. There are instances wherein hot springs are recorded to have reached past the boiling point. Still, the chances of this happening are rare and proper dissemination of information will be made even before people can go in. What makes it usually unsafe are the results of human activities.
Drinking alcohol and diving into a hot spring must never be done. You need to hydrate to recover from a hangover; hot springs dehydrate your body from all the sweating it facilitates.
With this being said, even while you are sober, you must gear up for a dehydrating day at the thermal pools. Bring a hat, drinking water or an electrolyte drink, and other forms of sun protection while bathing.
3. How are hot springs formed?
Natural hot springs are mostly formed and heated by the earth's magma. In other instances unrelated to volcanic activity, the water goes down through the earth's core and makes its way back, taking up minerals from the ground. The result is a hot pool packed with chemical components that aid in healing once absorbed by the body.
On the other hand, heated thermal springs are hyperthermal bodies of water that are rich in minerals but are not heated by magma or by the earth's core. Therefore, to facilitate similar benefits of a natural one, resorts, hotels, and spas technologically control the mineral waters' temperatures.
4. Should you shower after taking a bath in a hot spring?
It would be best if you did not shower after soaking in a hot spring. The minerals from the water that are yet to get absorbed by your body will just be washed off. Benefits will, in turn, get reduced. However, if you are prone to skin irritation, do take a shower.
5. How hot are natural hot springs?
To be considered a natural hot spring, the pool water's temperature must reach at least an average of 37 degrees Centigrade. A typical hot spring is 42 degrees Centigrade hot.
6. How long should you soak in a hot spring?
It is recommended that you soak for at least 15 minutes in a hot spring. For added benefits, soak for 15 minutes in a hot spring and then transfer to another cold or hypothermal spring for 15 minutes. Doing this for a couple of rounds will condition your body.
7. What should I bring to hot springs?
Bring drinking water or an electrolyte drink. Wear ample sunscreen and a hat that provides good shade. Do not bring soap or any form of bathing chemical.
About the Author
More info
Best VPN for Travel: ExpressVPN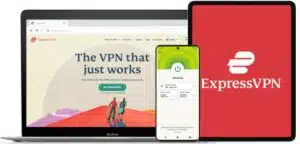 Heading abroad? Use ExpressVPN to access your social media accounts, unblock your favorite entertainment sites, and stay connected with friends and family. And get cheaper flights, of course.
Pros
✅ Next-gen, high-speed servers in 94 countries
✅ Works on iOS, Android, Windows, Mac, Linux, browsers, and more
✅ 256-bit AES encryption protects your data, even on hotel Wi-Fi
✅ Unblocks Netflix and other streaming sites
Cons
❎ No dedicated IPs
Get 3 extra months free of ExpressVPN when signing up for a 1-year plan. That's a 49% saving and a monthly cost of just $6.67! You also get a 30-day money-back guarantee.