Where is the best place to fish in Costa Rica? All the best Costa Rica fishing places and useful things you need to know before fishing is in this article.
Fishing tours in Costa Rica thrive because the country is filled with exotic fishing places that offer great fish selections to catch.
Whichever month you come in, there is a sure location for your dream Costa Rica fishing vacation.
Best VPN for Travel: ExpressVPN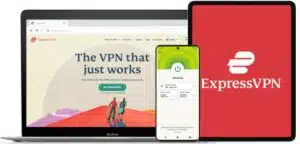 Heading abroad? Use ExpressVPN to access your social media accounts, unblock your favorite entertainment sites, and stay connected with friends and family. And get cheaper flights, of course.
Pros
✅ Next-gen, high-speed servers in 94 countries
✅ Works on iOS, Android, Windows, Mac, Linux, browsers, and more
✅ 256-bit AES encryption protects your data, even on hotel Wi-Fi
✅ Unblocks Netflix and other streaming sites
Cons
❎ No dedicated IPs
Get 3 extra months free of ExpressVPN when signing up for a 1-year plan. That's a 49% saving and a monthly cost of just $6.67! You also get a 30-day money-back guarantee.
To make sure you experience the best fishing in Costa Rica, all it takes is a bit of research regarding the fishing spots most people frequent for specific catches.
Your month of the visit also plays a vital role in determining where to fish in Costa Rica.
We also published a Costa Rica Travel Guide and detailed information about Costa Rica transportation to help you plan your vacation.
Did you know?
We work with a local travel agency to help you organize your dream vacation to Costa Rica.
Send us a message with your travel dates and ideas, and one of our Costa Rica experts will contact you.
1. Quepos, Marina Pez Vela
Many Costa Rica fishing trips happen in Quepos because the place is widely regarded as the "sailfish capital of the world."
Many Costa Rica sportfishing charters banks on this branding to entice people visiting the country to try fishing during their stay.
Costa Rica fishing at the Marina Pez Vela is a popular activity for locals and tourists alike. In fact, Quepos even holds world offshore championships on its coast.
Aside from sailfish, you can also find other interesting fish species such as yellowfin tuna, snapper, and roosterfish.
Schedule your Quepos fishing trip from November to April.
2. Jaco, Los Sueños Marina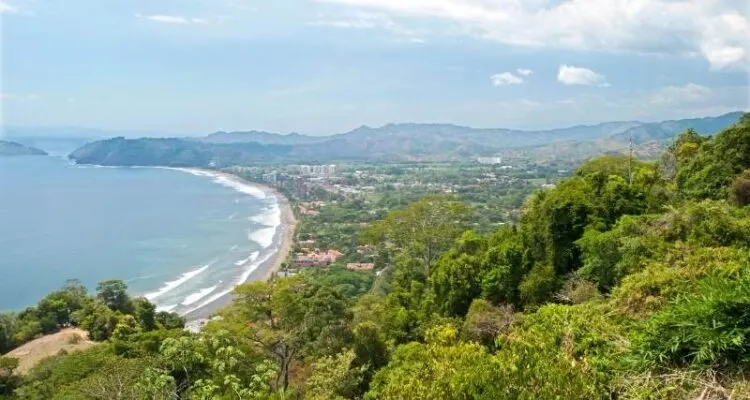 Sport fishing in Jaco Costa Rica is in its prime at the Los Sueños Marina.
You go to this marina if you are on a hunt for the elusive billfish. Aside from it, you can also catch dorado and marlin.
Many Costa Rica fishing excursions choose Jaco to be the location because this coastal city has some of the best luxury charters that cater to offshore and inshore fishing.
Throughout the year, you can partake in recreational fishing in Jaco.
Take it up a notch and rent one of the vacation villas within the Los Sueños Marina during one of your Costa Rica fishing trips.
Make sure to schedule your Jaco fishing trip from December to March.
3. La Fortuna, Lake Arenal
To catch some Costa Rica freshwater fish, pack your fishing gear and head to Lake Arenal.
This artificial lake, the largest in Costa Rica, is home to many fish species such as the machaca, mojarra, and tilapia. However, the true main attraction here is the guapote or rainbow bass.
The whole 33 miles of freshwater amid the majestic Arenal Volcano is your Costa Rica inland fishing playground.
Join a half-day sunset fishing tour and experience Costa Rica fishing at another level.
Schedule your Lake Arenal fishing trip from November to June.
4. Papagayo Marina
Many of the best fishing charters in Costa Rica are in its northwestern portion, specifically in the Gulf of Papagayo.
The Papagayo Marina is home to arguably the largest roosterfish you can catch in the country. Other fish varieties such as tuna and sailfish can also be caught from its waters.
Local tour operators host several Papagayo Marina day fishing trips in Costa Rica.
Aside from the marina being one of the newest in the country, the location is also marketed as "Costa Rica's first luxury marina."
Schedule your Papagayo Marina fishing trip during the prime month of June.
5. Tortuguero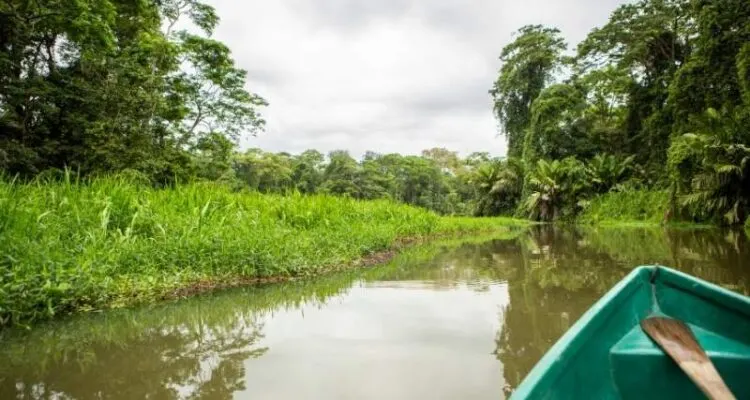 To experience the best fishing in Costa Rica, head over to Tortuguero in the Caribbean side of the country.
While coming to this part of Costa Rica proves to be more challenging than the other marinas, the place promises the ultimate sportfishing trip you can imagine.
Costa Rica Caribbean fishing in Tortuguero gives you a chance to catch massive tarpons and plenty of snooks.
Aside from that, the place is a well-loved habitat of all the four sea turtle species found in Costa Rica.
Schedule your Tortuguero fishing trip from February to May, September, and October.
6. Osa Peninsula, Golfito Marina
Fancy going on a Costa Rica fishing honeymoon?
You better do it at the Osa Peninsula in Golfito Marina. Costa Rica fishing in this pristine location is at its most rewarding, especially for the first-timers.
The area may be remote compared to other popular fishing places in the country. Still, the same characteristic allows you to enjoy great fish selections such as the grouper, mackerel, and wahoo.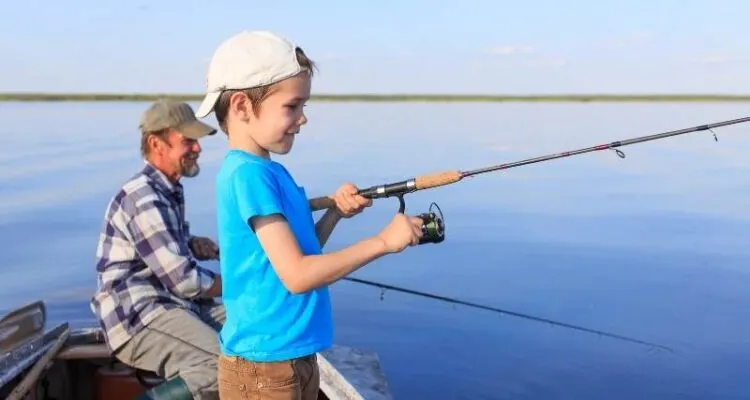 FAQ
1. Do I need a fishing license to fish in Costa Rica?
Yes, you need a fishing license in Costa Rica if you can fish on a boat.
It doesn't matter if your Costa Rica fishing excursions last for a day or just an hour. As long as you sail away on a vessel to fish, you have to have the permit to do so.
No, you do not need a fishing license in Costa Rica if you only intend to fish by the beach or along a river. Surf fishing also is accepted as an activity that does not require a license.
2. Where can I buy a fishing license in Costa Rica?
You can get a fishing license through the Costa Rican Institute of Fisheries and Agriculture or the INCOPESCA. Visit one of their physical offices or buy a fishing license online.
The price for a Costa Rica fishing license starts at $15. This gives you seven days of fishing pass.
3. What are the Costa Rica fishing license requirements?
You have to have your passport or identification number ready, your personal details, the range of days that you intend to go fishing, and the effective start date of your Costa Rica fishing trip.
Pay for your license, and you are ready to catch some fish.
4. Do I keep the fish that I catch?
Yes, you keep the fish you catch except for specific fish species guarded by government regulations, such as the sailfish, roosterfish, and marlin. After catching them, you have to release them back to the waters.
Otherwise, fishing charters will surely be clear with you if what you are joining is a "catch and release" type of fishing.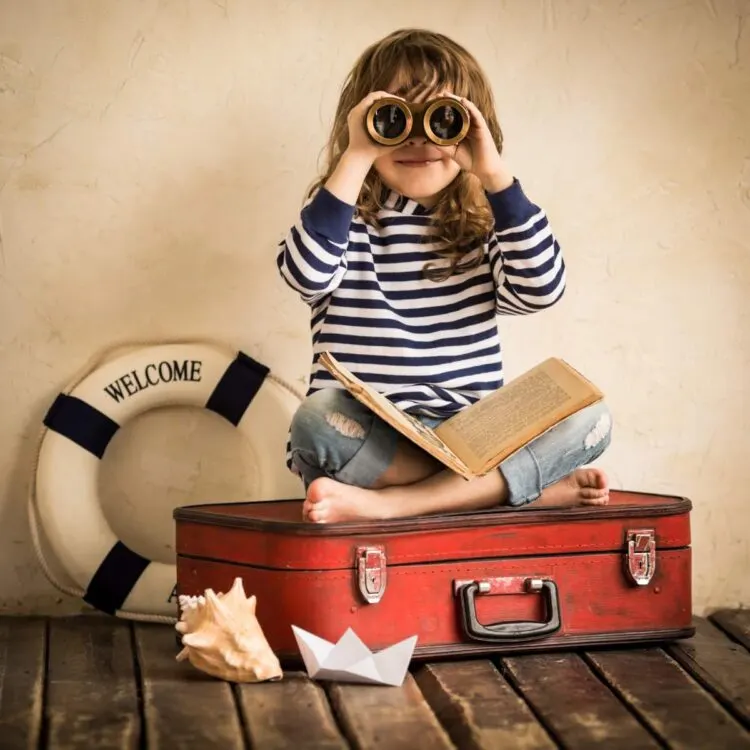 Protect your trip: With all our travel experience, we highly recommend you hit the road with travel insurance. SafetyWing offers flexible & reliable Digital Nomads Travel Medical Insurance at just a third of the price of similar competitor plans.