Where is the best place to fish in Costa Rica? This article contains all the best Costa Rica fishing places and valuable things you need to know before fishing.
Fishing tours in Costa Rica thrive because the country has exotic fishing places offering great fish selections.
Whichever month you come in, there is a sure location for your dream Costa Rica fishing vacation.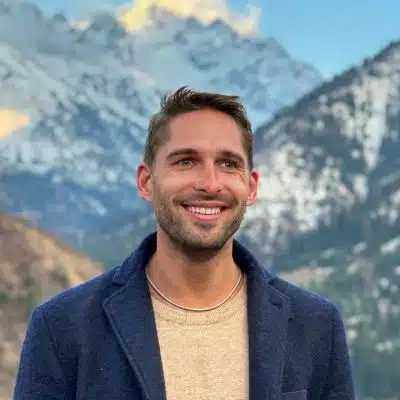 To ensure you experience the best fishing in Costa Rica, all it takes is a bit of research regarding the fishing spots most people frequent for specific catches.
Your month of the visit also plays a vital role in determining where to fish in Costa Rica.
We also published a Costa Rica Travel Guide and detailed information about Costa Rica transportation to help you plan your vacation.
Best places for Costa Rica Fishing
1. Quepos, Marina Pez Vela
Many Costa Rica fishing trips happen in Quepos because the place is widely regarded as the "sailfish capital of the world."
Many Costa Rica sportfishing charters bank on this branding to entice people visiting the country to try fishing during their stay.
Costa Rica fishing at the Marina Pez Vela is popular with locals and tourists. Quepos even holds world offshore championships on its coast.
Aside from sailfish, you can also find other exciting fish species, such as yellowfin tuna, snapper, and roosterfish.
Best time: Schedule your Quepos fishing trip from November to April.

With our local tourism agency partner onboard, organizing a customized Costa Rica vacation has never been this hassle-free!
Share your travel dates, places of interest, and other details that would make your travel to Costa Rica memorable.
After completing this form, one of our Costa Rica experts will contact you. Tours, transport, other travel services – you name it, we'll arrange it!
2. Jaco, Los Sueños Marina
Sport fishing in Jaco, Costa Rica, is in its prime at the Los Sueños Marina.
You go to this marina if you are on a hunt for the elusive billfish. Aside from that, you can also catch Dorado and Marlin.
Many Costa Rica fishing excursions choose Jaco because this coastal city has some of the best luxury charters catering to offshore and inshore fishing.
Throughout the year, you can partake in recreational fishing in Jaco.
Take it up a notch and rent one of the vacation villas within the Los Sueños Marina during one of your Costa Rica fishing trips.
Best time: Schedule your Jaco fishing trip from December to March.
3. La Fortuna, Lake Arenal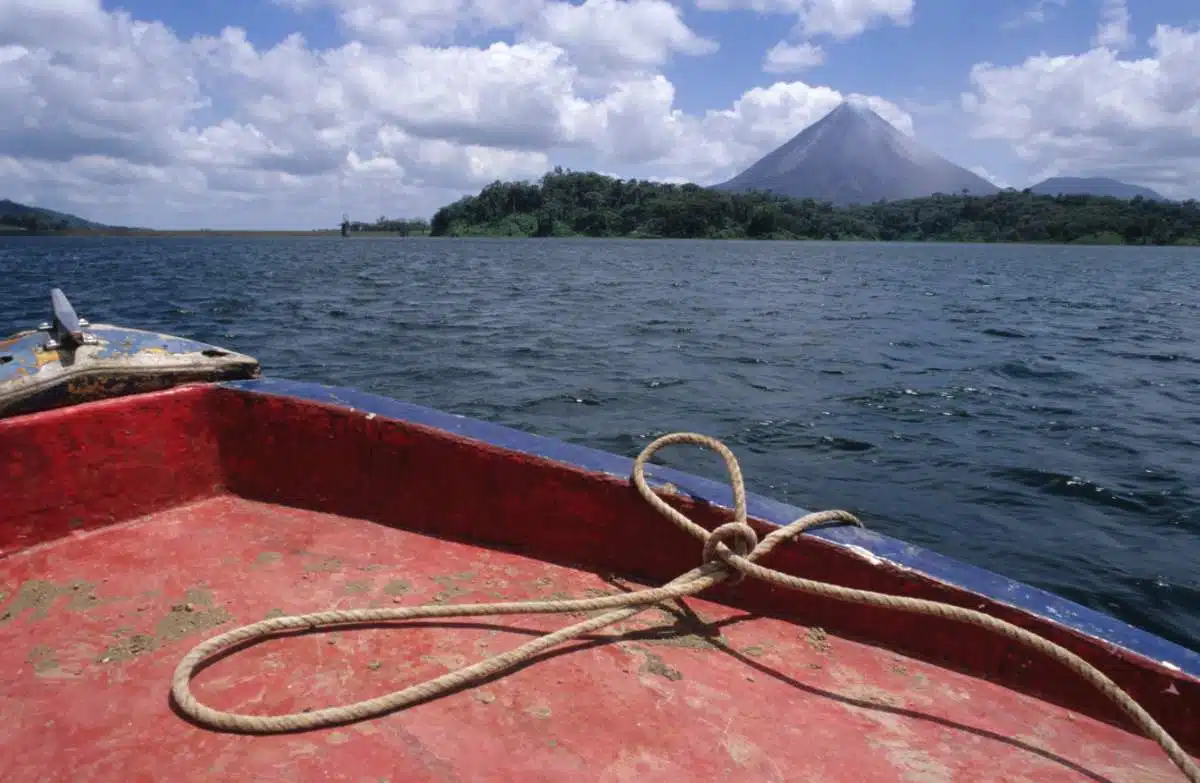 Pack your fishing gear and head to Lake Arenal to catch some Costa Rica freshwater fish.
This artificial lake, the largest in Costa Rica, is home to many fish species, such as the machaca, mojarra, and tilapia. However, the actual main attraction here is the guapote or rainbow bass.
The 33 miles of freshwater amid the majestic Arenal Volcano is your Costa Rica inland fishing playground.
Join a half-day sunset fishing tour and experience Costa Rica fishing at another level.
Best time: Schedule your Lake Arenal fishing trip from November to June.
4. Papagayo Marina
Many of the best fishing charters in Costa Rica are in its northwestern portion, specifically in the Gulf of Papagayo.
The Papagayo Marina is home to arguably the largest roosterfish you can catch in the country. Other fish varieties, such as tuna and sailfish, can also be caught from its waters.
Local tour operators host several Papagayo Marina day fishing trips in Costa Rica.
Aside from the marina being one of the newest in the country, the location is also marketed as "Costa Rica's first luxury marina."
Best time: Schedule your Papagayo Marina fishing trip during the prime month of June.
5. Tortuguero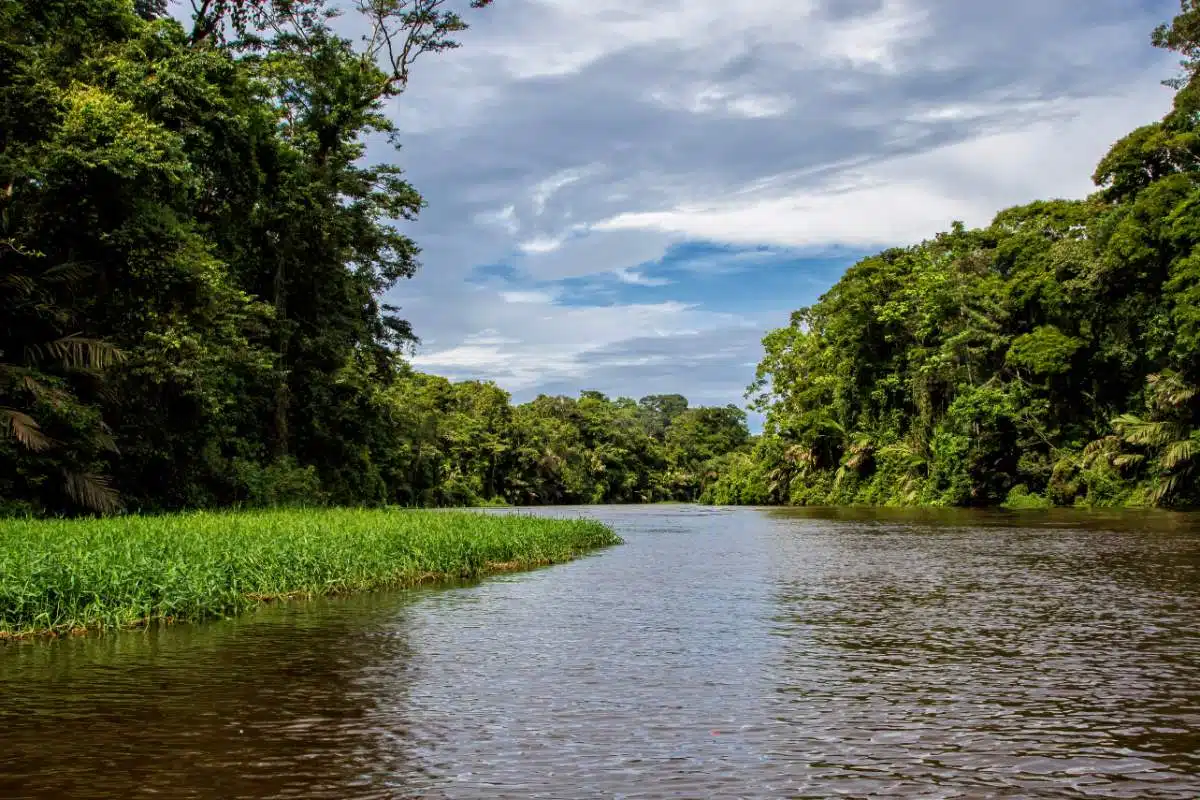 Head over to Tortuguero in the Caribbean to experience the best fishing in Costa Rica.
While coming to this part of Costa Rica proves to be more challenging than the other marinas, the place promises the ultimate sportfishing trip you can imagine.
Costa Rica Caribbean fishing in Tortuguero allows you to catch massive tarpons and plenty of snooks.
Aside from that, the place is a well-loved habitat for all the four sea turtle species in Costa Rica.
Best time: Schedule your Tortuguero fishing trip from February to May, September, and October.
6. Osa Peninsula, Golfito Marina
Fancy going on a Costa Rica fishing honeymoon?
You better do it at the Osa Peninsula in Golfito Marina. Costa Rica fishing in this pristine location is at its most rewarding, especially for first-timers.
The area may be remote compared to other popular fishing places in the country. Still, the same characteristic allows you to enjoy great fish selections such as the grouper, mackerel, and wahoo.
Best time to fish in Costa Rica
Discover the optimal times to fish for specific species across Costa Rica.
Pacific Coast:
Marlin (Black/blue/striped): Best from Oct-Dec, quite reasonable from April-Sept, and moderate chances from Jan-Mar.
Sailfish: Peak months are Jan-Mar and Oct-Dec, with good chances from April-Sept.
Tuna (yellowfin): Consistently excellent throughout the year.
Mahi-mahi: Prime seasons are Jan-Mar and Oct-Dec.
Roosterfish: Best during July-Sept, good from Jan-June, and moderate in Oct-Dec.
Wahoo: Good opportunities from Jan-Sept and fair chances from Oct-Dec.
Snapper: Prime from July-Dec, good during April-June, and fair chances in Jan-Mar.
Caribbean Coast:
Tarpon: Best catches are seen from December to May.
Snook: Active between March and May, with a peak season from September to November.
Fat Snook: Their season spans from November to January.
Atlantic Sailfish, Wahoo, and Tripletail are active throughout the year.
Plan your fishing trip based on these insights to maximize your catch in the waters of Costa Rica.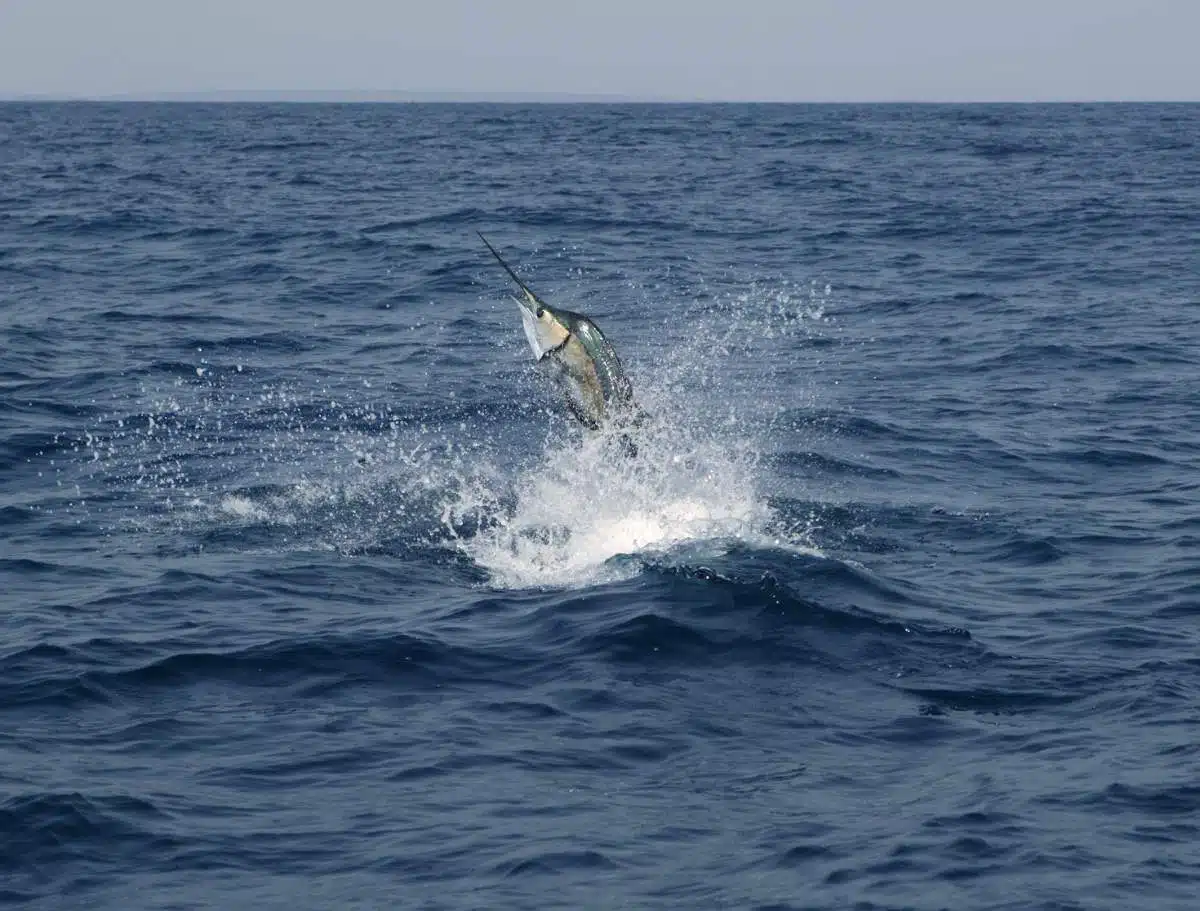 Deep Sea Adventures in Costa Rica
In Costa Rica, billfish are abundant. Venture into the deep sea and you might reel in marlin, sailfish, roosterfish, and more.
Top spots for deep sea fishing include Flamingo, Herradura, Quepos, Golfo Dulce/Golfito, Drake Bay, and the Gulf of Papagayo.
Sport fishing charters range in price – half-day excursions start at USD 800, while a whole day can exceed USD 2600, depending on the number of participants and the duration.
These boats come well-equipped with modern amenities, fishing gear, and an experienced crew.
Coastal Catches: Inshore Fishing
Inshore waters are teeming with marine life. Catch wahoo, snappers, grouper, mahi-mahi, and tuna near the coast.
Prime inshore fishing locales include the Gulf of Papagayo, the Caribbean, Quepos, Samara, and Tamarindo.
Inshore fishing charters are more affordable, with half-day trips beginning at $400 and full-day excursions maxing out around $1000.
Often, you get to savor the fruits of your labor – like the delicious mahi mahi, tuna, and snapper we once brought home!
Tactics and Techniques
Many charters offer a choice between trolling and bottom fishing, with some including it in the package or charging extra.
Pangas: Fishing Like a Local
Experience inshore fishing authentically with a panga. These are smaller 15-22 foot boats commonly used by locals.
A day on a panga costs between USD 200 and USD 700 and is a more budget-friendly option since these boats lack certain amenities.
Essential gear and fishing licenses are typically included.
Kayak and Shore Fishing
Locals often fish from the shore using basic gear in places like Playas del Coco.
If you're an enthusiast and know the ropes, you can try this during specific seasons. Alternatively, immerse yourself in kayak fishing, a local favorite.
Freshwater Fishing: Lakes and Rivers
Explore freshwater fishing in Costa Rica's lakes and rivers. Popular spots include Lake Arenal and the Savegre River in San Gerardo de Dota, home to rainbow trout, bass, and other freshwater species.
Many resorts even provide their own fishing ponds – a unique experience where you can catch and dine on your catch!
Fly Fishing Excursions
While not as widespread as ocean fishing, fly fishing in Costa Rica has its charm.
Companies like Fly Fish in Costa Rica offer specialized itineraries, creating unforgettable fishing packages for enthusiasts.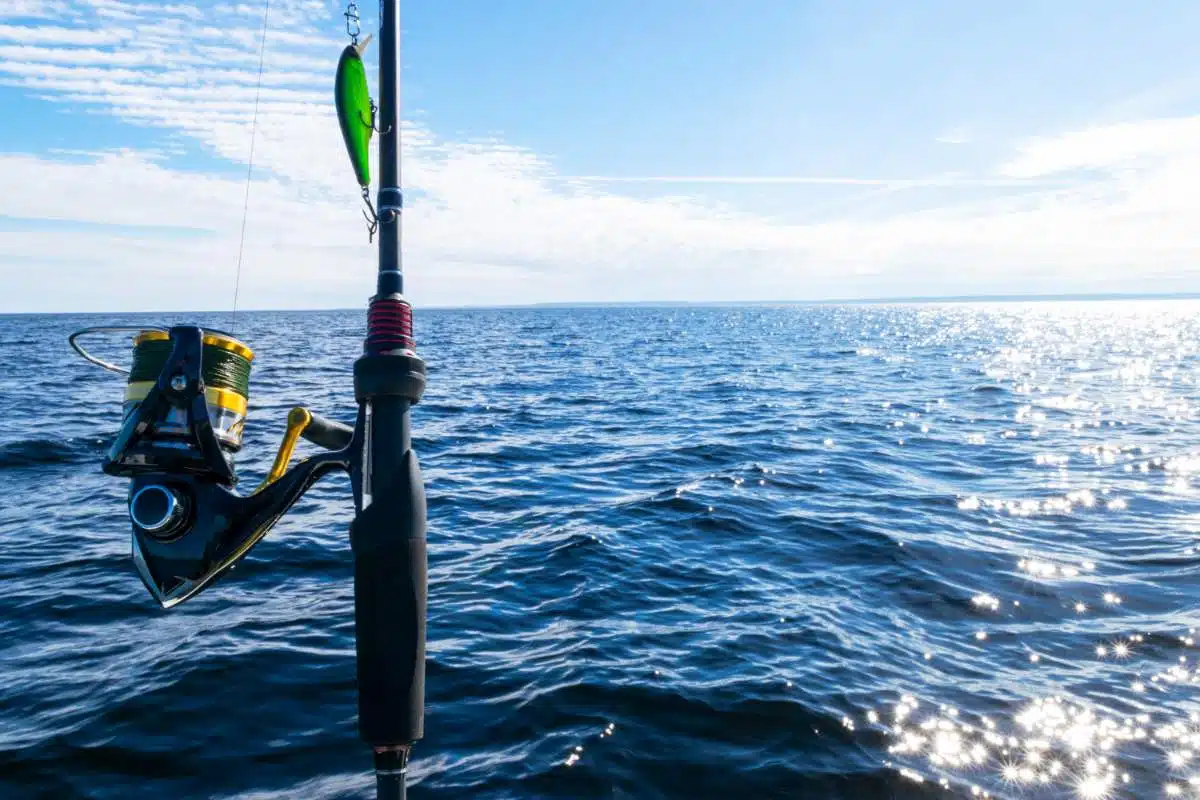 Frequently Asked Questions
Best VPN for Travel: ExpressVPN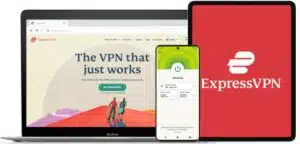 Heading abroad? Use ExpressVPN to access your social media accounts, unblock your favorite entertainment sites, and stay connected with friends and family. And get cheaper flights, of course.
Pros
✅ Next-gen, high-speed servers in 94 countries
✅ Works on iOS, Android, Windows, Mac, Linux, browsers, and more
✅ 256-bit AES encryption protects your data, even on hotel Wi-Fi
✅ Unblocks Netflix and other streaming sites
Cons
❎ No dedicated IPs
Get 3 extra months free of ExpressVPN when signing up for a 1-year plan. That's a 49% saving and a monthly cost of just $6.67! You also get a 30-day money-back guarantee.
Do I need a fishing license to fish in Costa Rica?
Yes, you need a fishing license in Costa Rica to fish on a boat. Whether your Costa Rica fishing excursions last for a day or just an hour doesn't matter. You must have a permit as long as you sail away on a vessel to fish. You do not need a fishing license in Costa Rica if you only intend to fish by the beach or along a river. Surf fishing also is accepted as an activity that does not require a license.
Where can I buy a fishing license in Costa Rica?
You can get a fishing license through the Costa Rican Institute of Fisheries and Agriculture or the INCOPESCA. Visit one of their physical offices or buy a fishing license online. The price for a Costa Rica fishing license starts at USD 15. This gives you seven days of fishing pass.
What are the Costa Rica fishing license requirements?
You have to have your passport or identification number ready, your personal details, the range of days that you intend to go fishing, and the effective start date of your Costa Rica fishing trip. Pay for your license, and you are ready to catch some fish.
Can I keep the fish that I catch?
Yes, you can keep the fish you catch except for specific species guarded by government regulations, such as the sailfish, roosterfish, and marlin. After catching these species, you have to release them back into the waters.