What is a Soda, and why is it very popular in Costa Rica? Find out why you should definitely check out the Sodas of Costa Rica.
No… We are not talking about the fizzy drink you grew up drinking – or have been totally prohibited from drinking.
We are talking about these prized gems in Costa Rica that serve good traditional food at very affordable prices.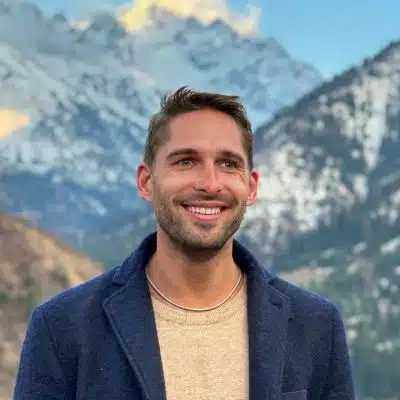 Whichever part you are staying at in this beautiful travel destination, you are sure to find Sodas along the streets and in some hidden corners of the neighborhoods. Make sure to try Costa Rica Sodas for a taste of a true Tico delight.
What does Soda mean in Costa Rica?
In Costa Rica, a Soda is a type of eatery that is small in size. It is well-frequented by families, locals and in-the-know visitors who want to feast on great comfort food without breaking the bank.
In a local Soda, traditional Costa Rican dishes are served. It is the best place to eat in Costa Rica if you want to taste a lot of the country's authentic Tico dishes.
Many Costa Rica sodas are family-owned. This brings in a sense of warmth, passion, and hospitality into the eatery's atmosphere.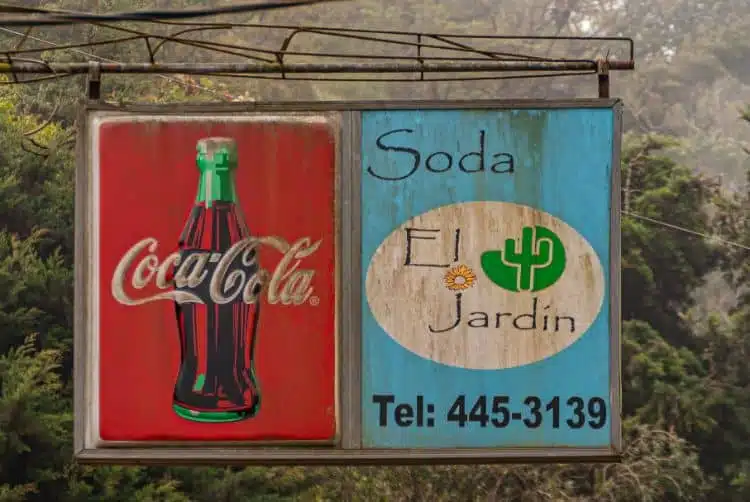 How much do meals cost in Costa Rica?
For one person, a very filling Soda meal will cost about 1,500 colones – no more than 3,000 colones.
In comparison, a restaurant meal in Costa Rica will have you paying at least 4,000 colones. This proves just how affordable it is to dine in at Sodas!
Soda Costa Rica operating hours
Sodas in Costa Rica typically open from 7 AM for breakfast and stay open until 9 PM for late diners. It is highly important that they set timings that will cover breakfast, lunch and dinner.
Selected sodas, though, are open for 24 hours because of the high demand for food in the area even in the wee hours.
What is in a typical Soda menu in Costa Rica?
A lot of Sodas in Costa Rica do not have menus. Instead, what they have is a wide array of traditional specialties presented in buffet style.
If they have any specials for the day, it will be written on a signboard for people to check out.
Some of the typical Costa Rica food and drink items which are served in Sodas are the following:
Gallo pinto – a combination of rice and beans served with eggs and sweet plantain. A staple breakfast dish.
Casado – a full meal containing meats, rice and beans, vegetables and sweet plantain. A common lunch dish.
Sopa negra – black bean soup
Arroz con pollo – chicken and rice
Olla de carne – beef stew
Platos fuertes – special dish of the day
Chilera – pickled vegetables in a jar
Jugos de naturales frescos – natural fruit juices like passion fruit, tamarind and orange
If you are a vegetarian, you will be thrilled to know that Costa Rican cuisine has a lot of vegetarian options which are flavorful, satisfying, and filling. Its staple specialties like gallo pinto and casado are also customizable to suit your preference.
Here are other vegetarian dishes that can be usually ordered in Sodas:
Arroz con palmito – rice and heart of palm
Chorreadas – corn pancakes
Patacones – fried plantains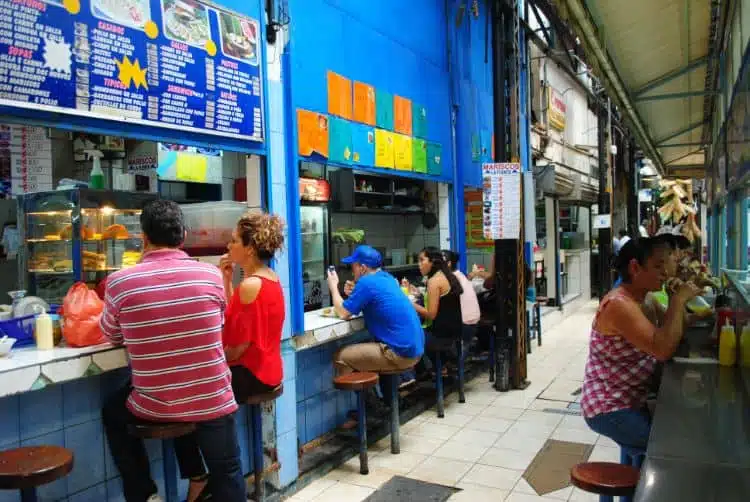 Some of the best Sodas in Costa Rica
It is a challenging task to name the best sodas in Costa Rica simply because there are a lot of them all over the country, and many Sodas truly serve traditional dishes with love.
Here are some of the many Costa Rica Sodas which are popular to locals and visitors alike:
Montezuma – Soda Tipica Las Palmares
San Jose – Soda Tapia
La Fortuna – Soda La Casa de Ara
Jaco – Soda Rustico
Uvita – Soda Ranchito Dona Maria
Tamarindo – Soda El Buen Comer
Puerto Jimenez – Soda Jimenez
Puerto Viejo de Talamanca – Soda Johanna's
Sarapiqui – Soda El Kora
Useful phrases when dining in a Soda Costa Rica
Spanish is the language of Sodas. It will be quite a challenge to discuss anything in English or in another language with servers oro owners, so it is vital to know even just the basics of ordering food.
Don't be discouraged by this, though. Ticos will be more than welcome to introduce you to Costa Rican cuisine however way possible. They take delight in knowing that people are curious about the local dishes.
Here are some helpful phrases you can use in a Soda in Costa Rica:
May I have the menu, please? ¿El menu por favor?
I would like __. Me gustaria __.
I want __. Quiero __.
What do you recommend? ¿Qué me recomienda?
I'm vegetarian. Soy vegetariano/a.
I am allergic to __. Soy alergico a __.
Enjoy your meal. Buen provecho.
The bill please. La cuenta por favor.
Thank you very much. Muchas gracias.
About the Author
More info
Best VPN for Travel: ExpressVPN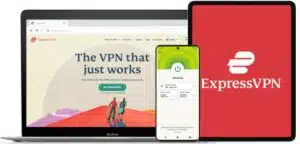 Heading abroad? Use ExpressVPN to access your social media accounts, unblock your favorite entertainment sites, and stay connected with friends and family. And get cheaper flights, of course.
Pros
✅ Next-gen, high-speed servers in 94 countries
✅ Works on iOS, Android, Windows, Mac, Linux, browsers, and more
✅ 256-bit AES encryption protects your data, even on hotel Wi-Fi
✅ Unblocks Netflix and other streaming sites
Cons
❎ No dedicated IPs
Get 3 extra months free of ExpressVPN when signing up for a 1-year plan. That's a 49% saving and a monthly cost of just $6.67! You also get a 30-day money-back guarantee.