Where is Las Vegas located? Locate Las Vegas, Nevada on the map, read fun facts and get answers to some of the most frequently asked questions about Las Vegas, Nevada.
Las Vegas is located in southern Nevada, which belongs to the United States of America.
Las Vegas is a city right in the Mojave Desert in Clark County. It is close to the borders of the states of Arizona and California.
Best VPN for Travel: ExpressVPN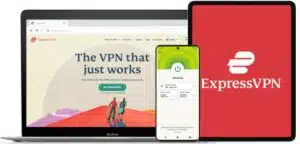 Heading abroad? Use ExpressVPN to access your social media accounts, unblock your favorite entertainment sites, and stay connected with friends and family. And get cheaper flights, of course.
Pros
✅ Next-gen, high-speed servers in 94 countries
✅ Works on iOS, Android, Windows, Mac, Linux, browsers, and more
✅ 256-bit AES encryption protects your data, even on hotel Wi-Fi
✅ Unblocks Netflix and other streaming sites
Cons
❎ No dedicated IPs
Get 3 extra months free of ExpressVPN when signing up for a 1-year plan. That's a 49% saving and a monthly cost of just $6.67! You also get a 30-day money-back guarantee.
There is an airport in the area – the Las Vegas McCarran International Airport (LAS.)
The exact location of Las Vegas, Nevada is 36.12 latitude and -115.17 longitude.
Read also: Free and cheap things to do in Las Vegas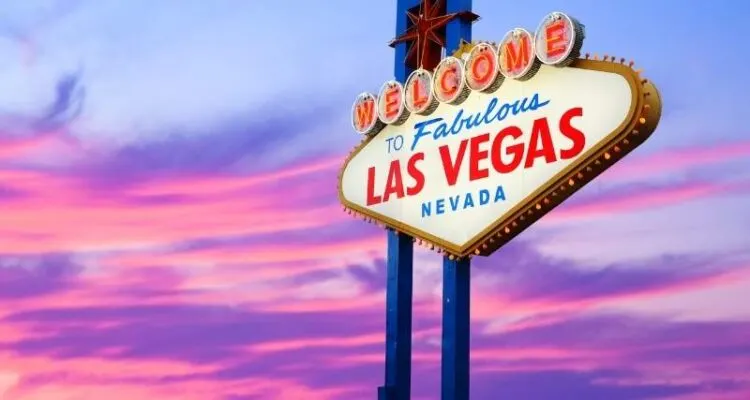 Distance of cities near Las Vegas Nevada:
San Jose to Las Vegas: 381 miles or 614 kilometers
San Francisco to Las Vegas: 416 miles or 670 kilometers
San Diego to Las Vegas: 332 miles or 534 kilometers
Los Angeles to Las Vegas: 230 miles or 435 kilometers
Where is Las Vegas Nevada located on the Map
View Larger Map
Fun Facts about Las Vegas Nevada
1. The name Las Vegas is Spanish. It translates to "the meadows."
2. There are many nicknames for Las Vegas NV – the Entertainment Capital of the World, Sin City, the Gambling Capital of the World, the City of Lost Wages, and many more.
3. The famous Welcome to Las Vegas sign was designed by Betty Willis as a gift to the city.
4. Fifteen of the largest hotels in the world are in Las Vegas.
5. An average of 39 million tourists travel to Las Vegas every year. Most of them spent on average four hours a day gambling.
6. There are no clocks or windows in any gaming casino in Las Vegas.
7. Even though gambling is huge in Las Vegas, the lottery is prohibited here!
8. There are 34 golf courses in Las Vegas alone!
9. The number of weddings officiated in Las Vegas reaches up to 500 a day.
10. Food in Las Vegas is well-celebrated. An estimated 60,000 pounds of shrimp is said to be consumed per day in Sin City.
11. There are six amazing national parks near Las Vegas.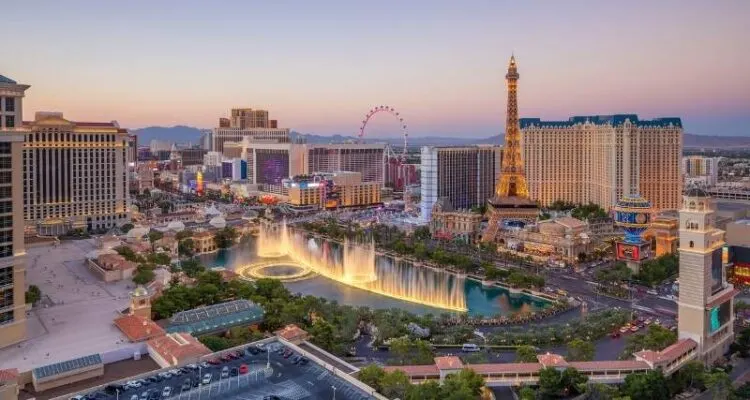 Frequently Asked Questions About Las Vegas Nevada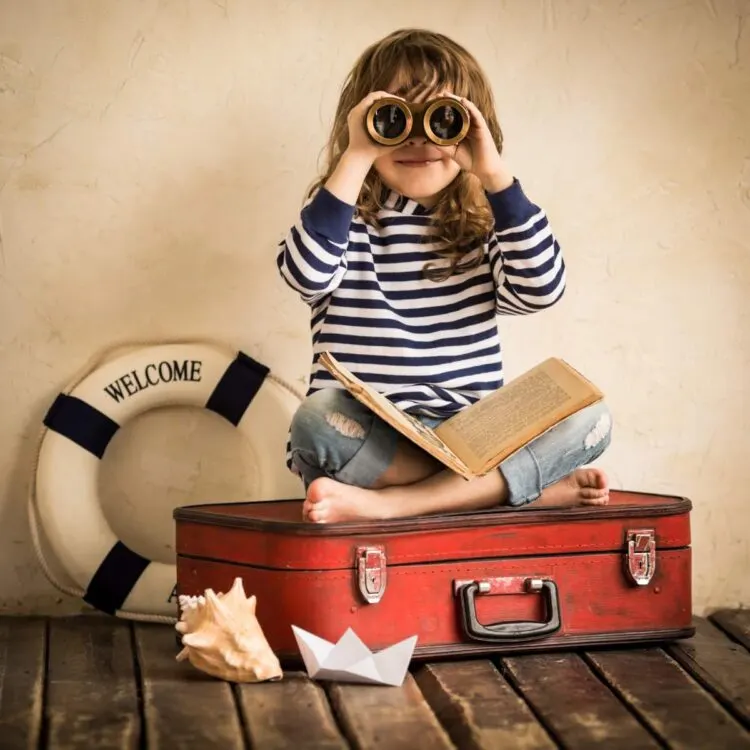 Protect your trip: With all our travel experience, we highly recommend you hit the road with travel insurance. SafetyWing offers flexible & reliable Digital Nomads Travel Medical Insurance at just a third of the price of similar competitor plans.
1. Is Las Vegas its own state?
No, Las Vegas belongs to the State of Nevada. Las Vegas is a city. Even though it is a massive metropolitan area, Las Vegas is not a state.
2. Is Vegas dangerous?
Judging by the presence of world-class properties in the area, it is safe to say that the well-guarded city of Las Vegas is a secure place to be in. Yes – in general, Las Vegas is a safe tourist destination. This, however, does not discard the fact that violent crimes are consistently reported in Las Vegas. Exercise caution at all times.
3. What are the coldest and warmest months in Las Vegas?
December is the coldest month in Las Vegas. The lowest average temperature is at -3 degrees Centigrade. Even during winter, the cold weather in Las Vegas is tolerable. July is the warmest month in Las Vegas. The highest average temperature is 41 degrees Centigrade.
4. Does it snow in Las Vegas?
It doesn't snow regularly in Las Vegas; therefore, it was a big deal for all when it received a measurable amount of rain lately. It snowed in Las Vegas in February of 2019. The last snowfall before this happened more than a decade ago – in 2008.
5. What is the best time to go to Vegas?
If you wish to travel to Las Vegas in good weather, try booking by the end of April up to May. You get to enjoy weather that is cooler than usual. Pools are open by this time, too. Learn more about the best time to visit Las Vegas in this article.
Location Map of American Cities