Where is Boston, and how far is Boston from nearby US cities? Learn more about Boston's location on the map, including fun facts about the city they lovingly call Beantown.
Boston is located in the Commonwealth of Massachusetts. It is the capital city and also the largest city in the state.
Boston belongs to the country of the United States of America.
It is on the eastern side of Massachusetts and is on the northeast side of the US.
Boston's exact location is 42.36 latitude and -71.05 longitude.
Boston, Massachusetts, is among the best places to visit in the USA.
Are you planning on going on a trip to Beantown? Make sure to check all of the ultimate things to do in Boston, including our list of the best hotels to stay in Boston, things for couples to do in Boston, and the traditional Boston foods you should not miss.
Distance to other major destinations:
Boston to New York: 190 miles or 306 kilometers
Boston to Philadelphia: 270 miles or 435 kilometers
Boston to Ottawa Canada: 312 miles or 503 kilometers
Boston to Washington DC: 394 miles or 634 kilometers
Boston to Toronto Canada: 432 miles or 695 kilometers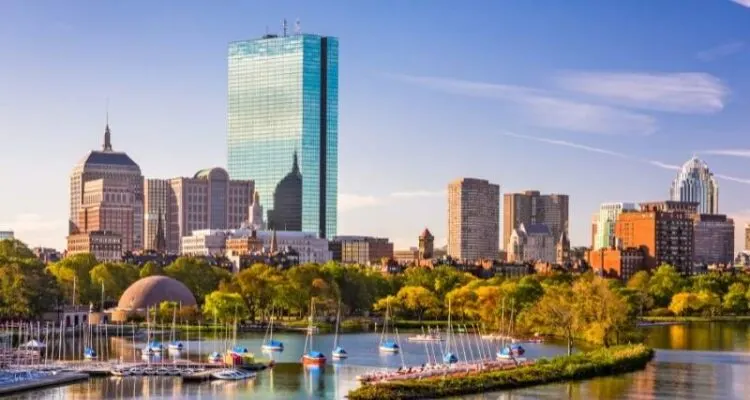 Where is Boston on the Map
Boston Fun Facts
1. Boston's name came from an England town in Lincolnshire where the first settlers in the city came from. They decided to keep the name of their former home.
2. Boston was home to the first-ever American lighthouse, which was built in 1716. It was located on Little Brewster Island.
3. Boston Common is the oldest public park in the United States. It was established in 1634.
4. The first subway in America was in Boston. The Tremont Street Subway was built here in 1897.
5. America's oldest university, Harvard, is found in Boston. It was founded in 1636.
6. Boston is affectionately called Beantown because it is famous for its baked beans!
7. Want to know what the weather is going to be like? Set your eyes on the John Hancock Building. It has a weather beacon on top which flashes colors that correspond to a certain weather condition. To quote a common knowledge in Boston: "Steady blue, clear view. Flashing blue, clouds due. Steady red, rain ahead. Flashing red, snow instead."
8. The Boston Public Library is the third largest library in the United States. It comes after the Library of Congress and the New York Public Library.
9. The Boston University Bridge claims to be the only place in the world where you can see a boat sailing under a train while passing under a car that's driving under an airplane. Go figure!
10. There was a time that Christmas was banned in Boston. This was so from 1659 to 1681.
11. Happy Hour on drinks is inexistent in the city of Boston. The local government has banned it since 1984.
12. Many prominent celebrities were born in Boston. Some of them are Benjamin Franklin, Mark Wahlberg, Uma Thurman, John F. Kennedy, and Emily Dickinson.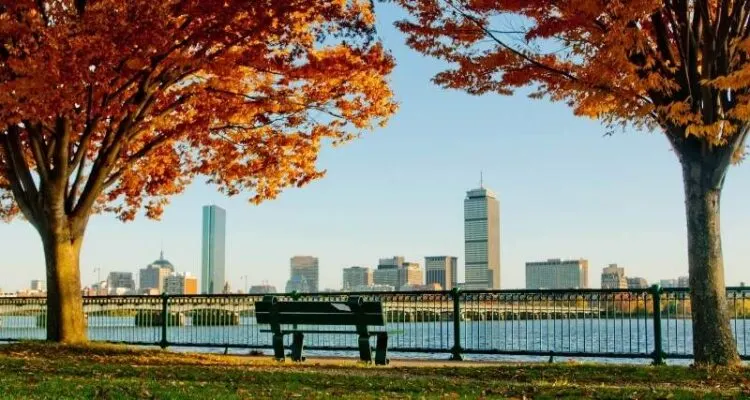 Frequently Asked Questions about Where is Boston located
Best VPN for Travel: ExpressVPN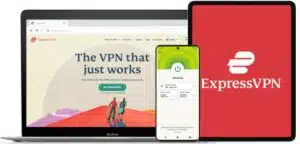 Heading abroad? Use ExpressVPN to access your social media accounts, unblock your favorite entertainment sites, and stay connected with friends and family. And get cheaper flights, of course.
Pros
✅ Next-gen, high-speed servers in 94 countries
✅ Works on iOS, Android, Windows, Mac, Linux, browsers, and more
✅ 256-bit AES encryption protects your data, even on hotel Wi-Fi
✅ Unblocks Netflix and other streaming sites
Cons
❎ No dedicated IPs
Get 3 extra months free of ExpressVPN when signing up for a 1-year plan. That's a 49% saving and a monthly cost of just $6.67! You also get a 30-day money-back guarantee.
What state is Boston in?
Boston is located in the state of Massachusetts.
Is Boston in South or North America?
Boston is in North America.
Is Boston in New York or Massachusetts?
Boston is technically in both places. The City of Boston is in Massachusetts, while the Town of Boston – which is named after the city – is in Erie County, New York.
Is Boston safe?
The city of Boston is widely considered as safe to visit and to live in. As in any other destination and location, common safety precautions must be exercised at all times, especially when outside at nighttime.
What is Boston best known for?
Boston MA is best known for its good food, great education, rich history, and active sports scene.
Location Map of American Cities