Traditional Boston food is simple yet rich and flavorful. Let's have a closer look at the food Boston is known for.
A quick browse through the list of food that Boston is known for will show you a great deal of seafood and other plentiful ingredients in the area.
You will also see familiar dishes native to other countries, all of which Boston has delightfully embraced.
Best VPN for Travel: ExpressVPN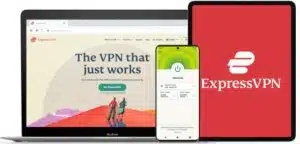 Heading abroad? Use ExpressVPN to access your social media accounts, unblock your favorite entertainment sites, and stay connected with friends and family. And get cheaper flights, of course.
Pros
✅ Next-gen, high-speed servers in 94 countries
✅ Works on iOS, Android, Windows, Mac, Linux, browsers, and more
✅ 256-bit AES encryption protects your data, even on hotel Wi-Fi
✅ Unblocks Netflix and other streaming sites
Cons
❎ No dedicated IPs
Get 3 extra months free of ExpressVPN when signing up for a 1-year plan. That's a 49% saving and a monthly cost of just $6.67! You also get a 30-day money-back guarantee.
All the must-try food in Boston will be easy to scout.
Like many residents and visiting tourists who have grown accustomed to and fond of having these delicacies all year long, restaurants and shacks in the neighborhoods will have one or more traditional Boston dishes on their menu.
Creating these iconic Boston dishes at home is also 100% doable.
Given their straightforward ingredients and cooking methods that are easy to follow, you will be assembling a Boston dinner favorite and whipping up a Boston dessert in no time.
Food Boston is known for
Here are some of the food to eat in Boston:
1. Baked Beans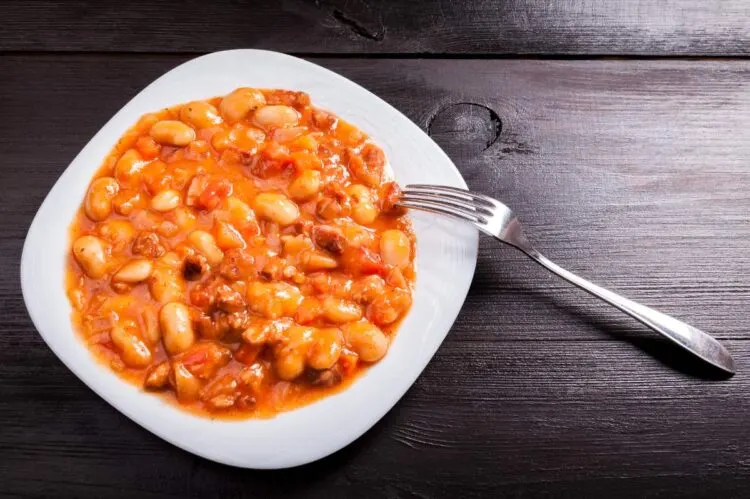 The love affair of Boston with baked beans dates back to the 1620s. This popular food in Boston was once the staple food of Native Americans, together with cornbread.
Cooking baked beans in time for a Sunday feast has once been a tradition of a Boston home.
The beans and other ingredients are placed in a pot and left to cook in the oven overnight. The next day, it is served hot and ready to be consumed by the whole family.
It is easy to replicate this iconic Boston dish at home because it requires few ingredients.
If you genuinely want to go traditional, all you need are molasses, salt pork, and beans. Slow cook them, and you will end up with a rich and thick dish. Recipes: Traditional Boston Food
Universal Traveller recommends the following websites to plan & book your trip to the United States
2. Boston Cream Pie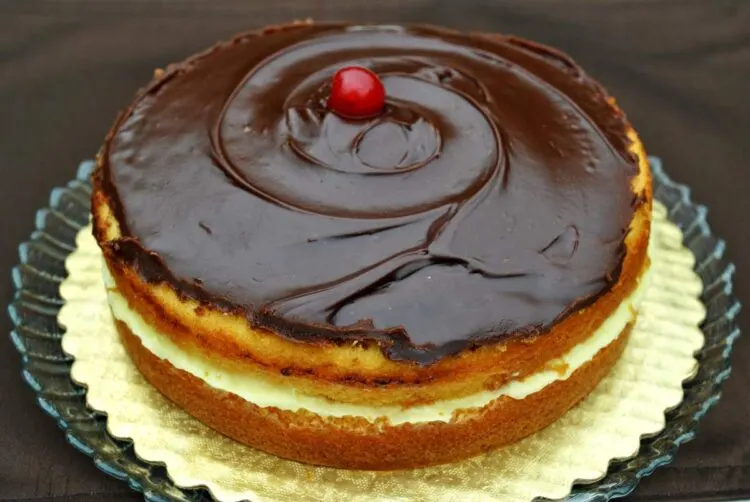 What is Boston known for aside from its baked beans?
It has to be Boston cream pie. Undoubtedly, it won't be dubbed as the official dessert of Massachusetts for nothing!
What is in a Boston cream pie?
You have the plumpness of two vanilla sponge cakes filled with sweet custard. The top is covered in rich chocolate.
Get a slice of this good food in Boston in numerous local bakeries and restaurants.
You might fall in love with the simplicity of this dessert and end up trying all Boston cream pie-flavored goodies such as doughnuts and cupcakes.
3. Boston Lobster Roll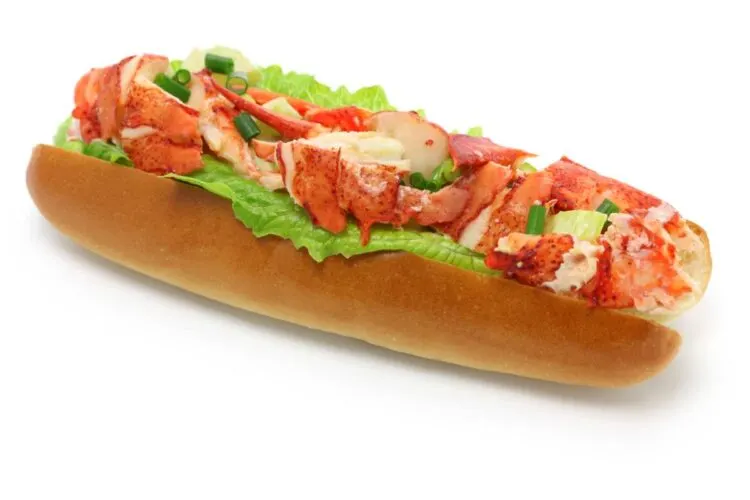 Undeniably, a lobster roll is one of the best dishes in Boston that you should not miss out on.
There will be many lobster roll places to try in Boston, all of which will probably tell you they have the best to offer.
Head over to the string of small restaurants found along the harbor.
Common sense will dictate to you that they will have some of the freshest lobster rolls to offer.
For me, the best lobster roll would not have that much of an addition – simply nothing too flavorful that can overpower the freshness of the lobster meat.
Lemon and butter will suffice!
4. Boston Clam Chowder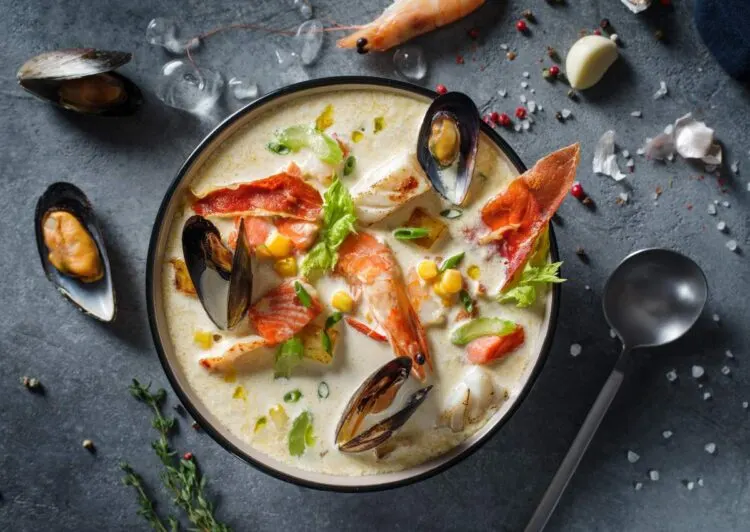 A generous serving of clam chowder is among the best things to eat in Boston.
New England-style consists primarily of minced clam added with cream or milk and some vegetables. In Boston, the soup is made thicker and is loaded with potatoes.
Turn up your clam chowder game by having it served in a cozy bread bowl.
Some Boston restaurants will have clam chowder by the gallon if you find the soup amazing enough to bring back home!
5. Fenway Frank
What food is famous in Boston for being genuinely traditional?
It may not look like it, but the Fenway Frank can easily snag the title.
What is in a Fenway Frank?
It will traditionally have a hotdog in a bun, topped with relish and onions, and finished with spicy mustard.
There is no other perfect place to try this Boston specialty other than Fenway Park. This baseball stadium is home to the Boston Red Sox.
Watch a game on the bleachers while devouring a Fenway Frank. That is as authentic as you can get right there!
Universal Traveller recommends the following websites to plan & book your trip to the United States
6. Fish and Chips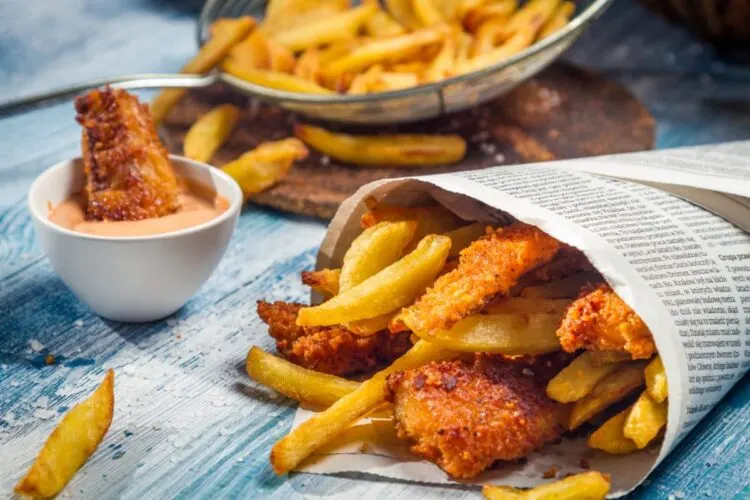 Thanks to the excellent location of Boston, you can enjoy fresh fish and seafood throughout the year.
Therefore, it is unsurprising that the iconic combination of fish and chips has a significant following over here.
The question is: where do you find the best fish and chips in Boston?
Many famous Boston food places will have fish and chips on the menu, most of which will use cod and haddock.
Whichever place you end up having this British icon, you will get the freshness and feel the comfort that only a good plate of fish and chips can deliver.
7. Cannoli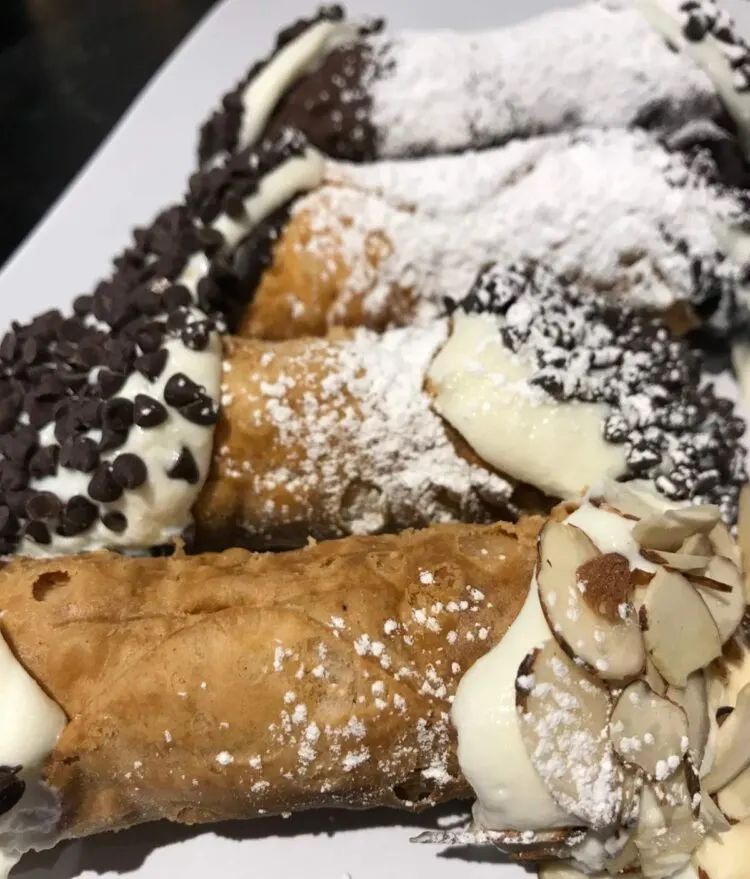 The Italian cannoli is well-regarded as one of the best food in Boston, MA. When this craze started, no one could particularly point it out.
One thing is for sure: Boston locals have varying opinions on where to get the best cannoli in the neighborhood.
What is a cannoli, anyway?
A cannoli is a type of pastry shell in which you can pipe in assortments of ingredients.
A creamy ricotta filling mixed with a variety of sweet flavorings occupies the middle part. It can have chocolate, berries, nuts… the choices are endless!
There are many good places to eat in Boston if you want to understand the people's fascination with this Italian specialty.
8. Oysters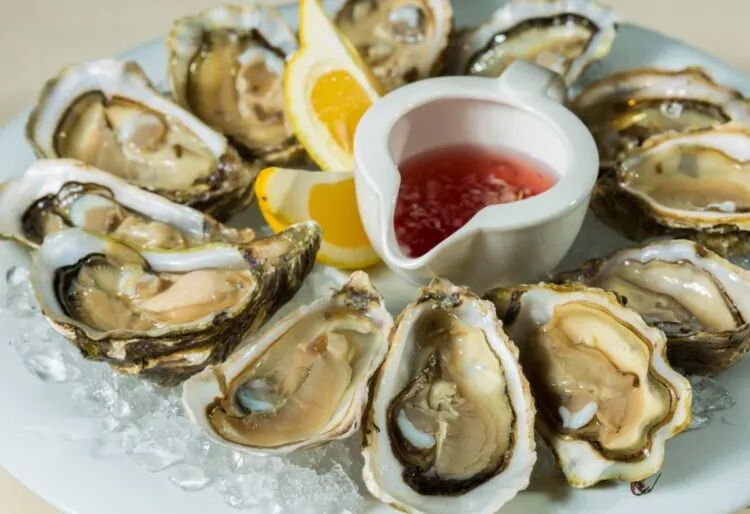 Joining the other seafood superstars in Boston food are oysters.
While ordering a serving of fresh oysters in some destinations is considered a true luxury, having some is generally affordable and accessible in Boston.
There are many oyster bars in Boston where you can hold meaty shells full of their natural liquid.
The specialty restaurants will know how to treat the ingredient well, from when it lands in the kitchen until it reaches the guest's plate.
Recipes: Traditional Boston Food
More United States Articles
You will never run out of places to travel to in the US. Here is our list of the BEST PLACES TO VISIT IN USA.
If you fall in love with American Food, check out these recipes to prepare TRADITIONAL AMERICAN FOOD at home.
Is Las Vegas on your travel itinerary? Here are 95 FREE AND CHEAP THINGS TO DO IN LAS VEGAS.
Do you need more inspiration? We also put together lists of the best things to do in NEW YORK, BOSTON, SEATTLE, and LOS ANGELES.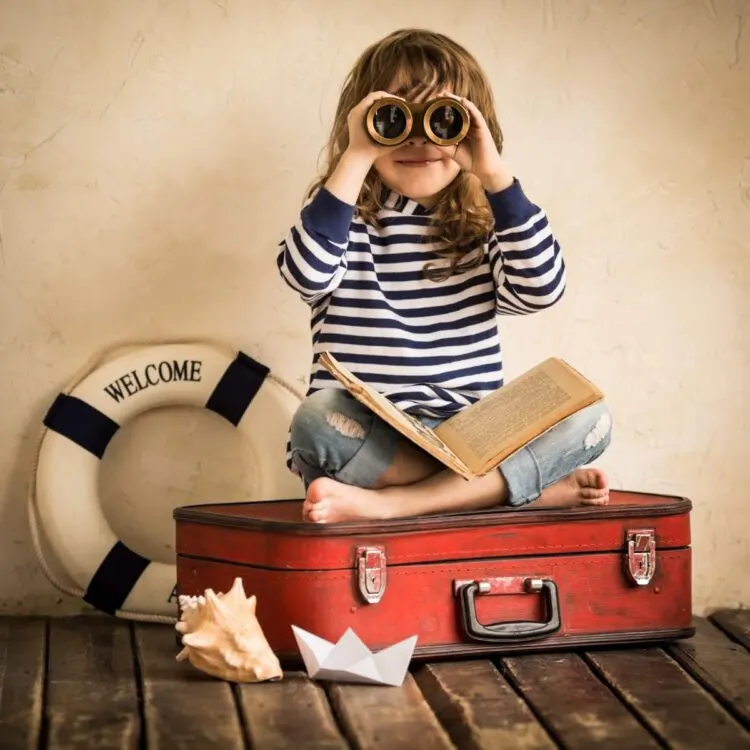 Protect your trip: With all our travel experience, we highly recommend you hit the road with travel insurance. SafetyWing offers flexible & reliable Digital Nomads Travel Medical Insurance at just a third of the price of similar competitor plans.