The Irazu volcano Costa Rica is one of the most dangerous and unpredictable active volcanoes in Costa Rica.
The Irazu volcano is an active stratovolcano in Costa Rica. The name Irazu is derived from an Indian word and means 'thunder and earthquake mountain'.
It is located in the Cordillera Central, close to Cartago. It is with 3432 meters the highest volcano in Costa Rica and one of the most dangerous and unpredictable ones in the country.
The last big eruption began on March 19th, 1963, when US President John F. Kennedy started a state visit to Costa Rica.
The eruption lasted for almost three years, and it was raining ash clouds on Cartago, San Jose, and most of the Central Valley.
Related Posts: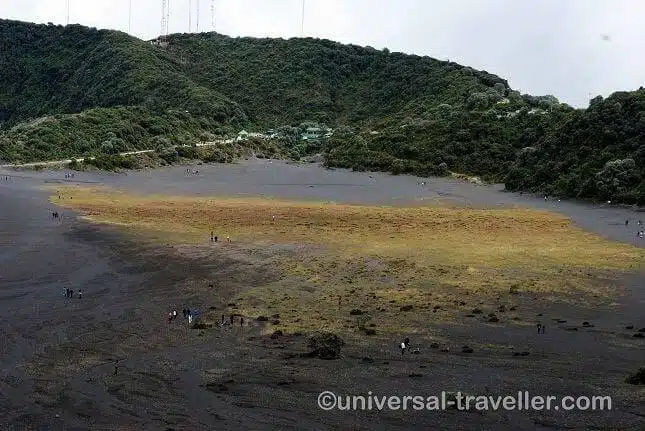 All eruptions during the last 10.000 years have been explosive. In 1723 Diego de la Haya, after which one of the five craters is named, has documented the first eruption.
The last eruption took place on December 8th, 1994, and lasted one day.
The volcano consists of several craters whereby two of which are major tourist attractions. The main crater is 300 meters deep and has a diameter of 1,050 meters.
It contains a small acid lake of changing size and color. On clear days it is possible to see both the Atlantic and the Pacific coast of Costa Rica.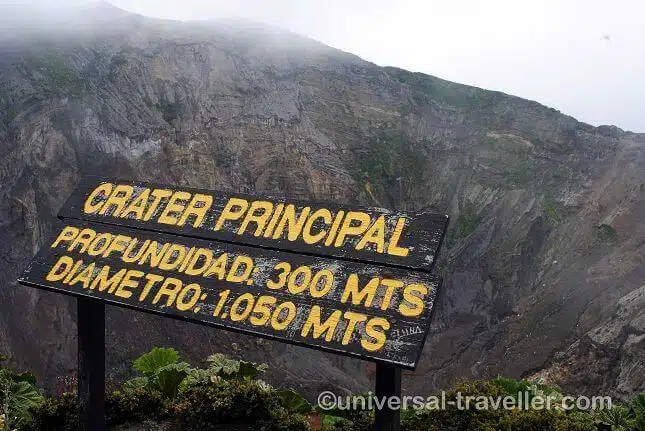 The Irazu volcano is a perfect destination for a day trip from San Jose. Every day at 8 a.m., a bus goes from Street 1-3, Ave. 2, in San Jose Downtown. A round-trip ticket costs about $8.
The bus drops you off and picks you up in the parking area of the main crater. On the way back, you can make a stop in Cartago to visit the Basilica de Nuestra Señora de Los Ángeles and The Ruins of the Temple of the Santiago Apostol Parish.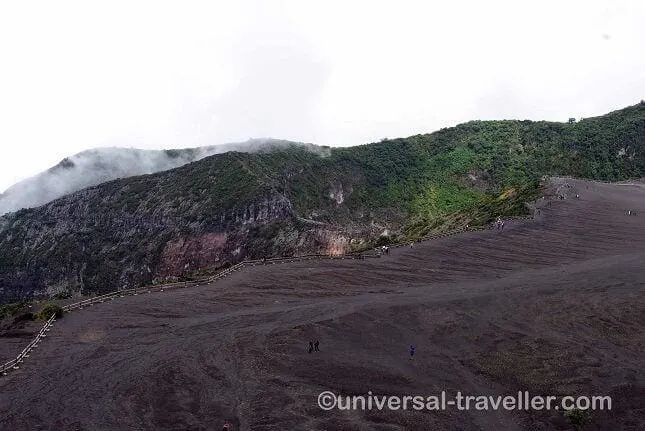 Useful Information
Bus schedule San Jose – Irazu volcano
Monday to Friday: 8 am and 5:15 pm
Saturday and Sunday: 8 am
Bus schedule Irazu volcano – San Jose
Monday to Friday: 5 am and 12:30 pm
Saturday and Sunday: 12:30 pm
Entrance fee Iguazu Volcano:
About $10
I recommend a combination with Cartago: The bus to San José makes a stop in Cartago. I recommend you to get out here and to discover the city. From Cartago bus station, regular busses are going to San José. It takes about 30 minutes and costs only 500 Colones (about $1).
Have you been to the Irazu volcano? Please COMMENT and share your experience.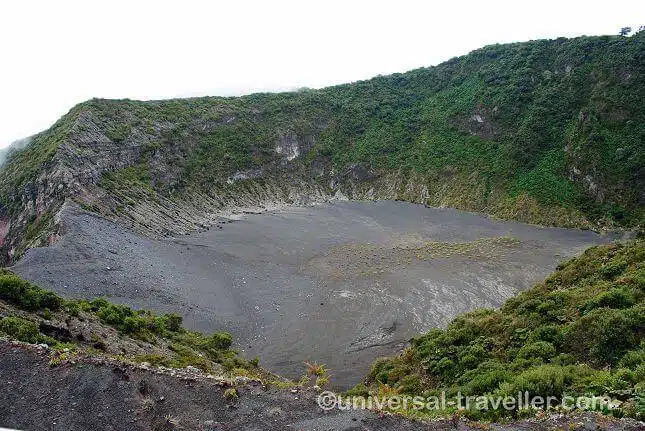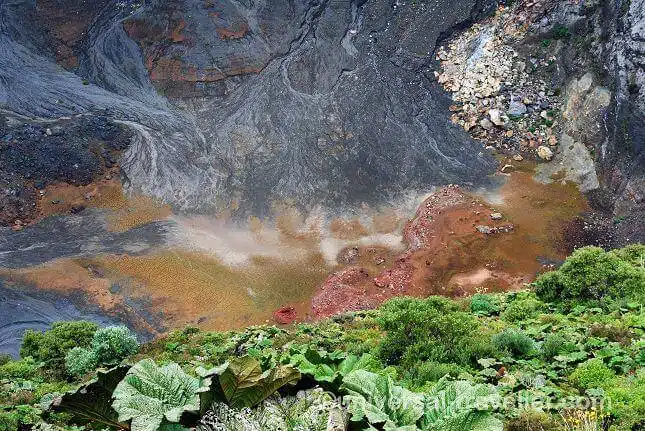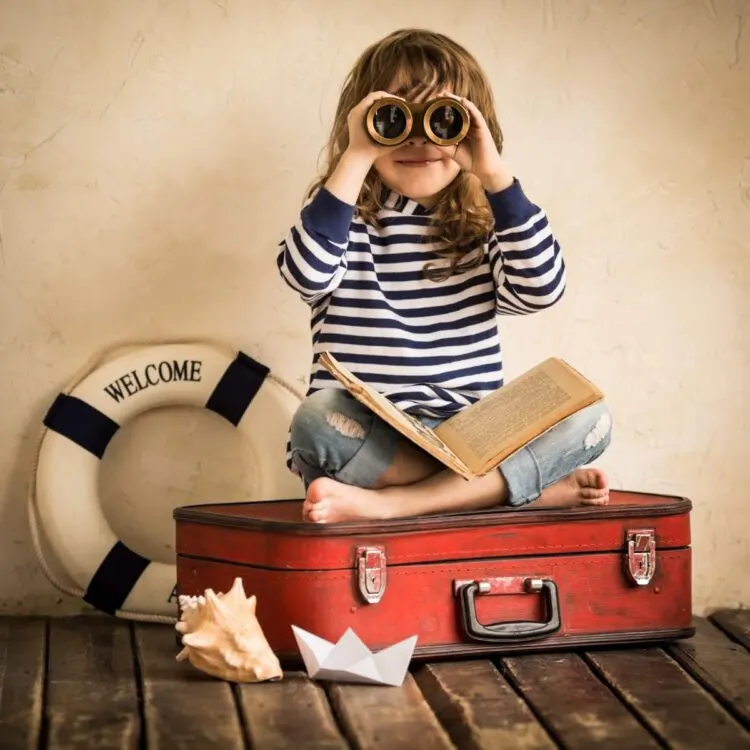 Protect your trip: With all our travel experience, we highly recommend you hit the road with travel insurance. SafetyWing offers flexible & reliable Digital Nomads Travel Medical Insurance at just a third of the price of similar competitor plans.