Discover the Ruins of Cartago, a testament to Costa Rica's past and resilience in natural disasters. An essential stop for history enthusiasts.
When one thinks of Costa Rica, images of verdant jungles, pristine beaches, and exotic wildlife come to mind.
Yet, hidden among the natural splendors are remnants of a rich history, notably the ruins in Costa Rica that speak of a time long gone.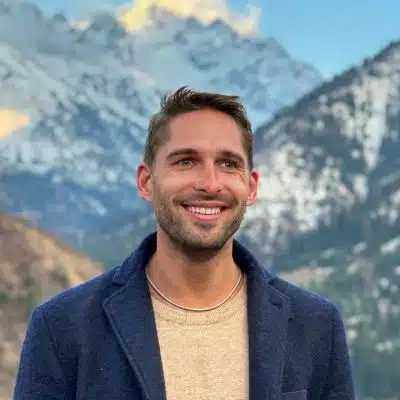 One such place is the Ruins of the Santiago Apostol Parish in Cartago.
Why Visit Cartago?
Located just half an hour's drive southeast of the capital, San Jose, Cartago is Costa Rica's oldest town.
Although it lost its status as the capital to San Jose in 1835, it remains a laid-back provincial capital with glimpses of an illustrious past.
Cartago province in Costa Rica has beautiful sculptures, statues, and historic buildings, making it worth the detour.
"Is Cartago Costa Rica safe?" you might wonder. The town is generally considered safe and welcoming for tourists, offering natural beauty and cultural heritage.
A Backdrop of Earthquakes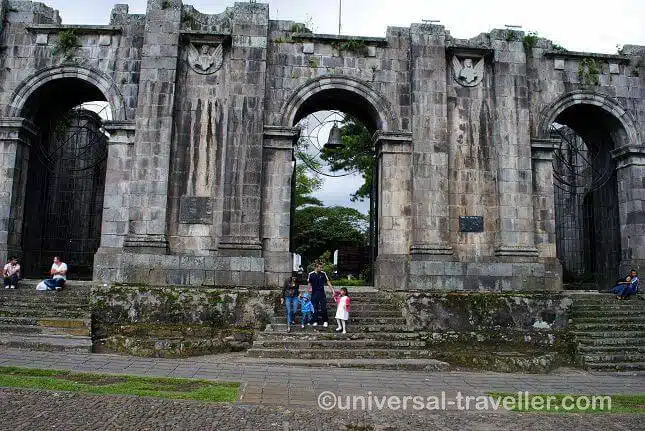 Costa Rica's earthquake history has left its mark on many structures, and the Santiago Apostol Parish Church is no exception.
The church's story is one of resilience and acceptance in the face of natural disasters.
It has been rebuilt numerous times following earthquakes, with the final blow coming in 1910 due to the catastrophic Santa Monica earthquake.
This disaster led to the permanent abandonment of the rebuilding project, leaving behind what is now known as the Cartago ruins.
What Are the Ruins of Cartago?
The Ruins of Cartago are not 'ruins' in the strictest sense but rather an unfinished historical building. The site is situated at the absolute center of Cartago town and is surrounded by beautiful gardens.
You can stroll along walking paths, sit on benches, and enjoy the surrounding plants, flowers, and ponds.
Locals consider this site sacred, and its atmosphere is often described as more contemplative than many fully completed churches in Costa Rica.
Exploring Churches in Costa Rica
If you're interested in Costa Rican church architecture, the area offers other landmarks, including the Cartago Basilica.
Home to the Shrine to La Negrita, or the Black Madonna, this site is another example of the resilience of churches in San Jose, Costa Rica, and its surrounding areas, having also been rebuilt after numerous earthquakes.
Activities in Cartago
Wondering about other things to do in Cartago, Costa Rica?
The town is bursting with culinary options. Restaurants like Bocadito del Cielo and La Fonda del Alto offer mouthwatering dishes with views to match.
Cartago is also on the way to Turrialba, Costa Rica's adventure capital, where you can indulge in outdoor activities such as zip-lining, mountain biking, and white-water rafting.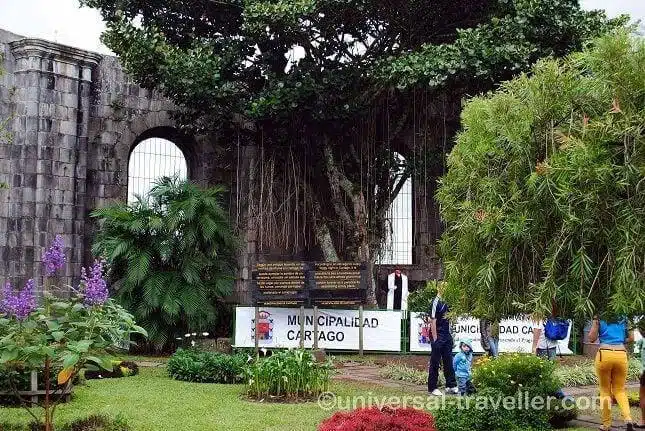 A Stop on the Costa Rica Ruins Map
The Ruins of Santiago Apostol Parish in Cartago embody Costa Rica's yin-yang relationship with its natural environment, showcasing both the country's resilience and the devastating impacts of Costa Rica's natural disasters.
A trip to these ruins enriches any Costa Rican itinerary, serving as more than just a "to the ruins" quick photo stop.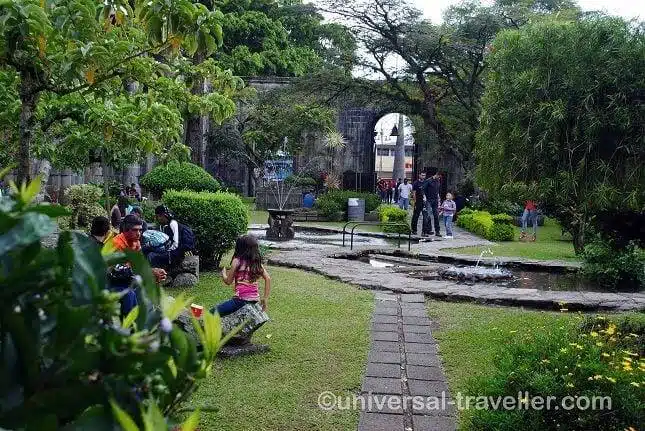 Conclusion
In a country renowned for its natural playgrounds, the Ruins of Cartago offer a poignant reminder of Costa Rica's pre- and post-colonial history.
For those wondering, "are there ruins in Costa Rica?", the answer is a resounding yes.
The ruins of the Santiago Apostol Parish Church stand as a testament to the country's Catholic heritage and the spirit of the Costa Rican people—always resilient, but wise enough to know when to let nature take its course.
So, as you plan your Costa Rican vacation, don't just ask, "where is Cartago?" but also consider taking a trip to explore this vital piece of Costa Rica's past.
It will be an experience that provides a deeper understanding of this captivating country.
About the Author
More info
Best VPN for Travel: ExpressVPN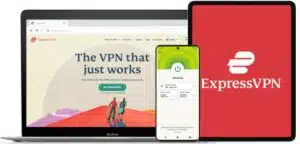 Heading abroad? Use ExpressVPN to access your social media accounts, unblock your favorite entertainment sites, and stay connected with friends and family. And get cheaper flights, of course.
Pros
✅ Next-gen, high-speed servers in 94 countries
✅ Works on iOS, Android, Windows, Mac, Linux, browsers, and more
✅ 256-bit AES encryption protects your data, even on hotel Wi-Fi
✅ Unblocks Netflix and other streaming sites
Cons
❎ No dedicated IPs
Get 3 extra months free of ExpressVPN when signing up for a 1-year plan. That's a 49% saving and a monthly cost of just $6.67! You also get a 30-day money-back guarantee.