The ultimate list of the best Costa Rica All-Inclusive Resorts. Enjoy your luxury Costa Rica holiday without having to think about where to eat or which activities to do.
Who wants to be bothered by the tiniest of details when on a serene destination?
Surely, no one!
The best resorts desire to release the burden you may have with thinking about where to eat, what activities to do, or which amenities go with the booking.
From the most luxurious properties to the quietest spots, the all-inclusive resorts in Costa Rica aim nothing but to please.
The Best Costa Rica All Inclusives Resorts
1. The Westin Golf Resort & Spa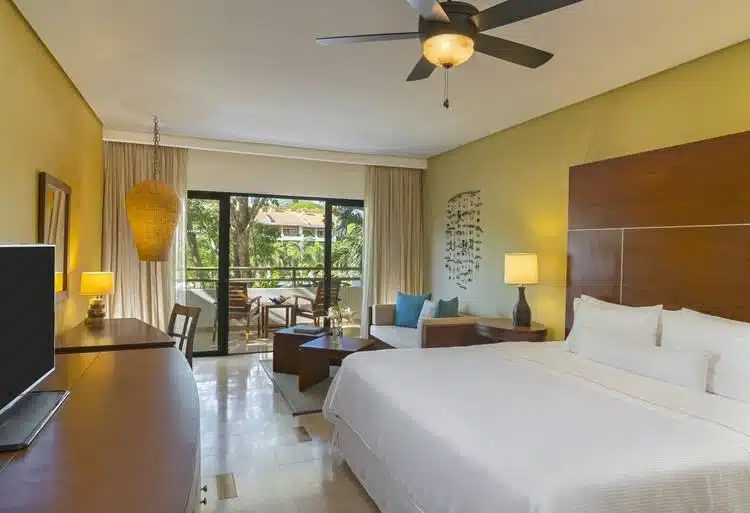 Nestled in Playa Conchal, Cabo Velas is a 2,400-acre property considered one of the best resorts in Costa Rica.
The Westin Golf Resort and Spa exude luxury amidst the tropical forest, turquoise blue Pacific waters, and majestic mountain ranges – a view that perfectly encapsulates Costa Rica as a vacation destination.
The beachside accommodations in Westin are in a league of their own. The lagoon pools, tennis courts, and golf courses are some of the numerous top-notch amenities that complete this all-inclusive resort.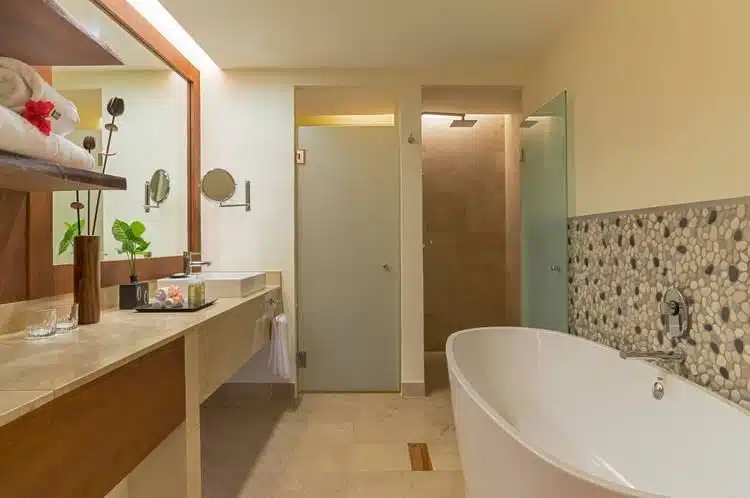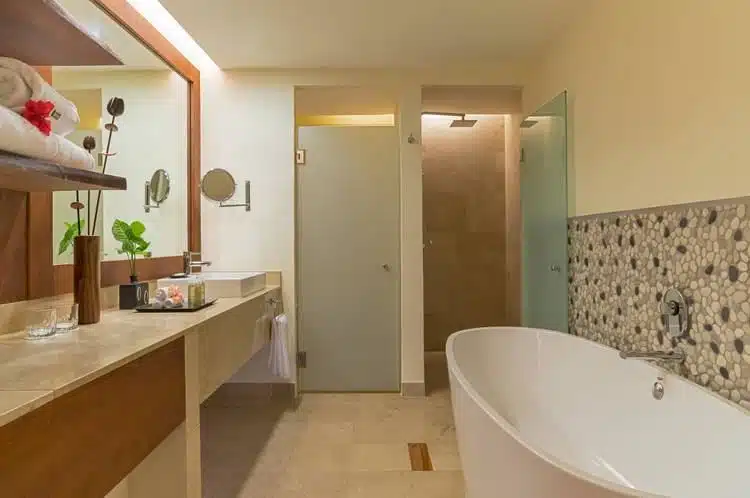 Get moving during your stay with the resort's fitness studio and running tracks made possible by New Balance. Say yes to a well-deserved treatment at Heavenly Spa by Westin.
The Palo Verde National Park sits nearby, enticing guests to go on a wildlife adventure in the convenience of Westin's location.
The Westin is the country's first all-inclusive resort, and aside from the luxury, it embodies it is proud to exercise environmental sustainability in many aspects.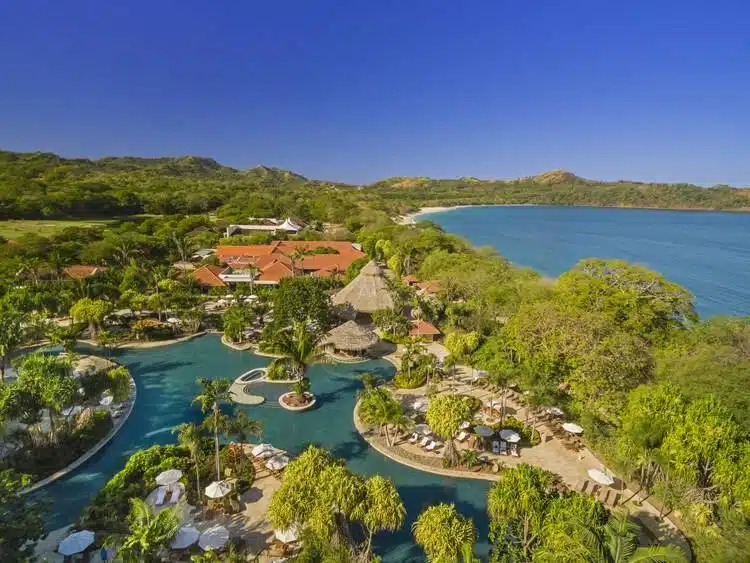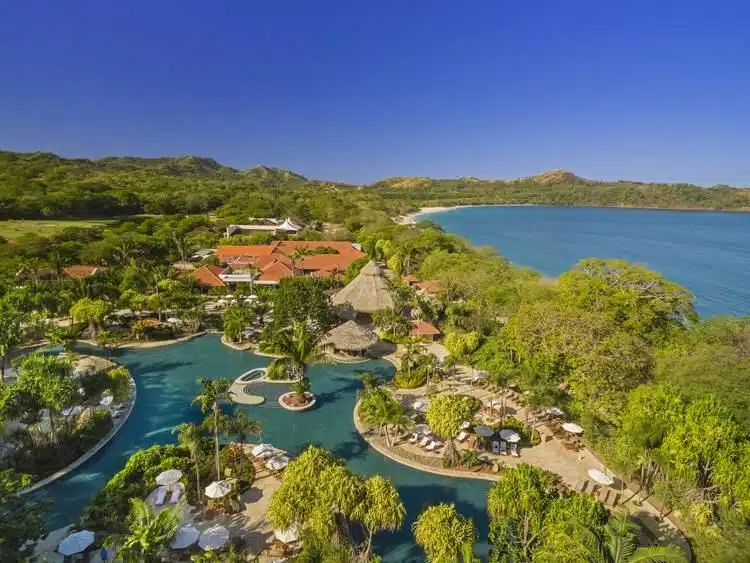 The property is dedicated to conserving water and energy by installing efficient systems running throughout the resort.
The Westin also aims to minimize the waste it incurs by adapting responsible recycling and adaptive practices that lead to plastic-less operations.
Click here for more information, photos, and/ or to make a booking.
2. Costa Rica All Inclusives Resorts – Andaz Papagayo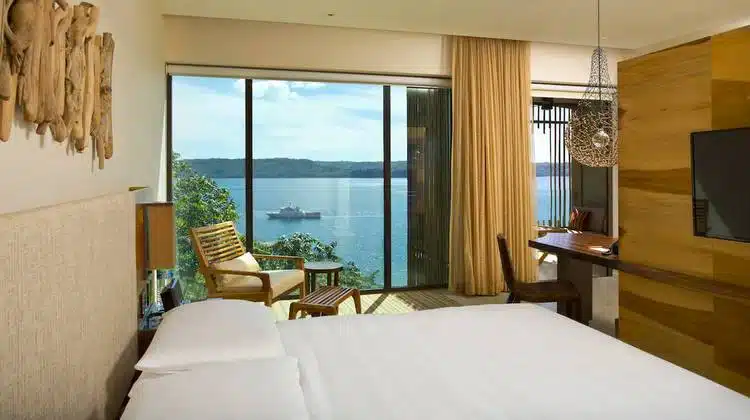 Andaz Costa Rica Resort at Peninsula Papagayo is 1,400 acres of pristine beauty and extensive amenities. Owned and operated by Hyatt, this Costa Rica All Inclusives Resort is relaxation and adventure combined.
Its rooms face the Calebra Bay from a hilltop perspective as if your home is perched on a tree with stunning views of the tropical ecosystem.
You will have complimentary access to different water sports facilities such as kayaks and paddleboards as a guest.
The Andaz Beach House and Sombrero Oscuro Beach are your playgrounds during your escapade.
Play around at the resort's 18-hole Ocean Course, included by Gold Digest in the list of the top 100 best golf courses outside the United States.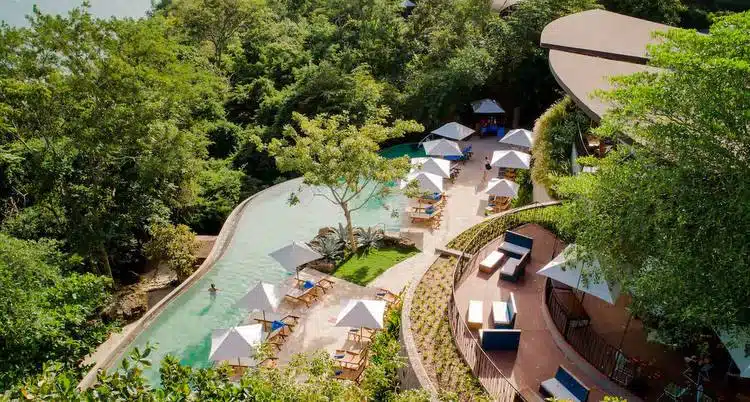 Indulge in rich Central American cuisine in one of the four restaurants livening up the food scene in Andaz. The Ostra Restaurant and its signature seafood menu are not to miss.
Aside from the activities happening in the peninsula, there are other programs this all-inclusive resort offers which are worth your while.
Andaz is an active partner of Area de Conservacion Guanacaste in building a better Costa Rican community. It holds weekly volunteer programs which invite guests to partake in beach cleanups and tree planting activities.
Click here for more information, photos, and/ or to make a booking.
3. Secrets Papagayo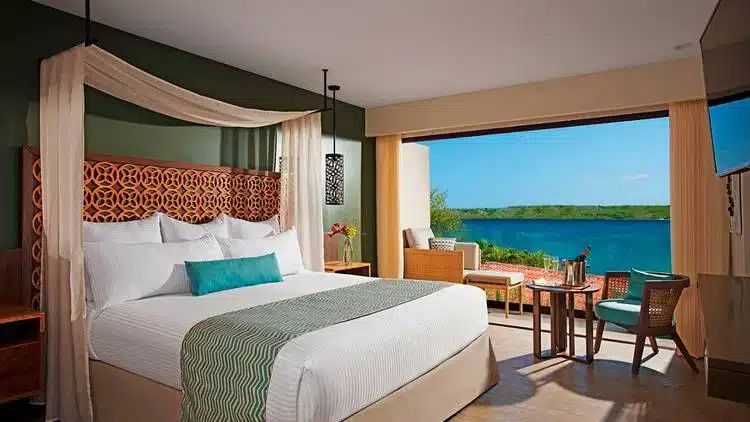 Secrets Papagayo is one of the adults-only Costa Rica All-Inclusive Resorts. It is set in the beautiful Arenilla Beach, offering guests a view of the blue Pacific Coast.
The property has 202 guest rooms and suites. Travelers consistently rate the resort as their top choice.
"Unlimited-luxury" is how Secrets describe the experience awaiting guests in this elegant property.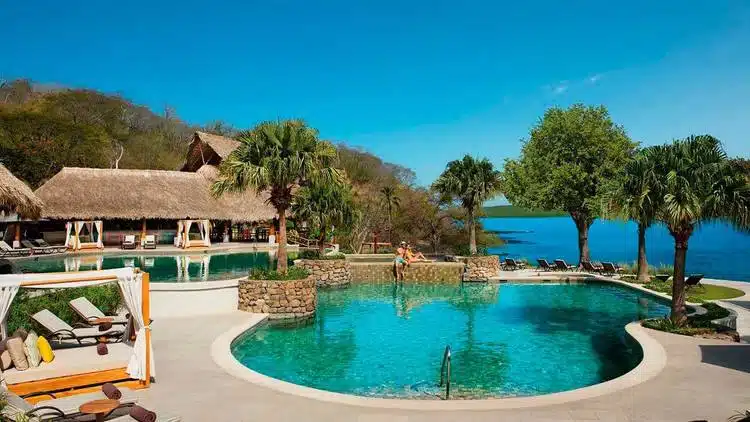 They aim to delight in every way possible with their exciting activities such as themed nights, snorkel tours, and cooking lessons. Two swimming pools are for your enjoyment, and gourmet dining comes in service for 24 hours.
Drinks served are of the premium variety, and you are given a total of five bar and lounge choices – a spa bar, a lobby bar, two beach and pool bars, and a swim-up bar.
Pop the question, celebrate your tenth or spend quality time with your loved one – your time in Secrets will definitely be a memorable one.
Click here for more information, photos, and/ or to make a booking.
4. Dreams Las Mareas Resort and Spa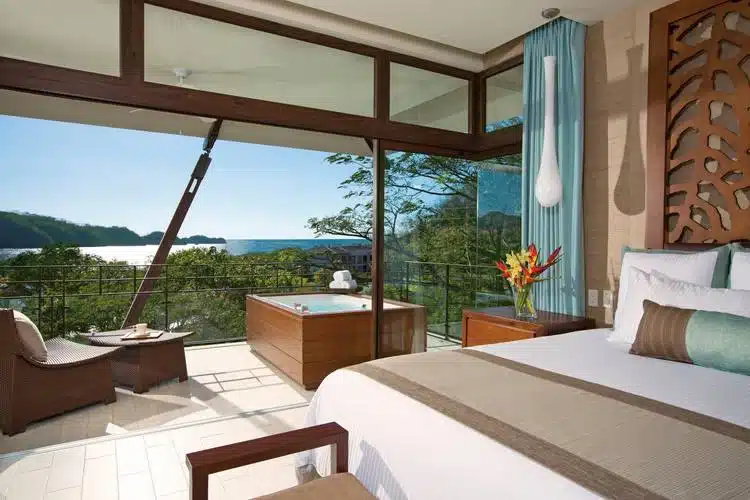 Sharing to the "Unlimited-Luxury" that Secrets Papagayo embodies is an equal gem along the coast of El Jobo.
Dreams Las Mareas Resort and Spa is a Costa Rica All Inclusives Resort in the lush region of Guanacaste, Costa Rica. True to its brand, the resort spoils its guests with spacious rooms, a palm beach, and endless activities.
A suite with a tropical, pool, or ocean view – what is your preference?
Dreams is a true family luxury vacation destination, with venues specifically for your teens and kids.
As you indulge in a well-deserved spa time at Dreams Spa by Pevonia, let your teens hang out in the bonfire at Core Zone while the Explorer's Club keeps your little ones entertained with worthwhile activities enjoyable for their age.
To promote sustainability in all aspects of the guest experience, Dreams has committed to intentionally reduce its carbon footprint, efficiently use all forms of natural energy and actively participate in community development.
They established the Ecological Blue Flag Committee, an organization that aims to maintain the beauty of El Jobo Beach for everyone to enjoy.
Click here for more information, photos, and/ or to make a booking.
Best Mid-Range Costa Rica All Inclusives Resorts
1. Margaritaville Beach Resort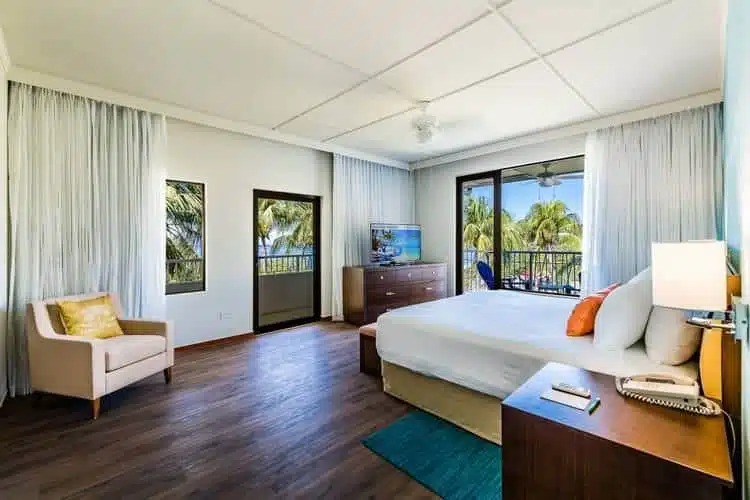 The turquoise waters of Playa Flamingo in Guanacaste Province are calling you at Margaritaville Beach Resort. You have rooms that offer a view of the majestic Pacific Ocean, the outdoor pool, or the lush gardens.
This Costa Rica All Inclusives Resorts also has four restaurants on-site cooking up scrumptious international cuisines – one of them the Capriccios Pizza Bistro and Cafe dedicated purely to Italian delicacies.
Fill your itinerary with different rejuvenating resort activities, such as attending a yoga class at the gym.
After your daytime activities, the Blue Flag-certified beach in Margaritaville, the Playa Flamingo, is a perfect outdoor venue for your lovely dinner over the setting sun.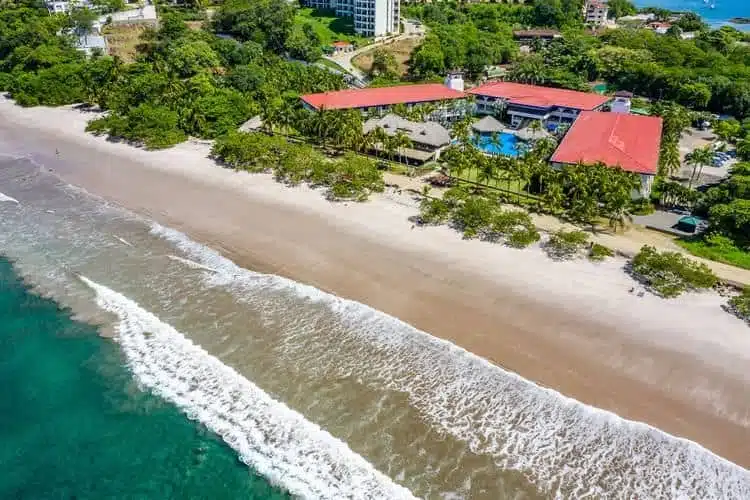 To cap your night, indulge in a wellness package at the OnZen spa or have a short walk under the moon in the surrounding gardens.
Margaritaville is proud to be one of the recipients of Costa Rica's Four-Leaf Ecotourism award. "Every day is Earth Day" – that is what this property confidently declares.
The resort practices good environmental practices with one primary aim: to provide an ecologically rich and responsible environment to every guest.
Click here for more information, photos, and/ or to make a booking.
2. Casa Conde Beach Front Hotel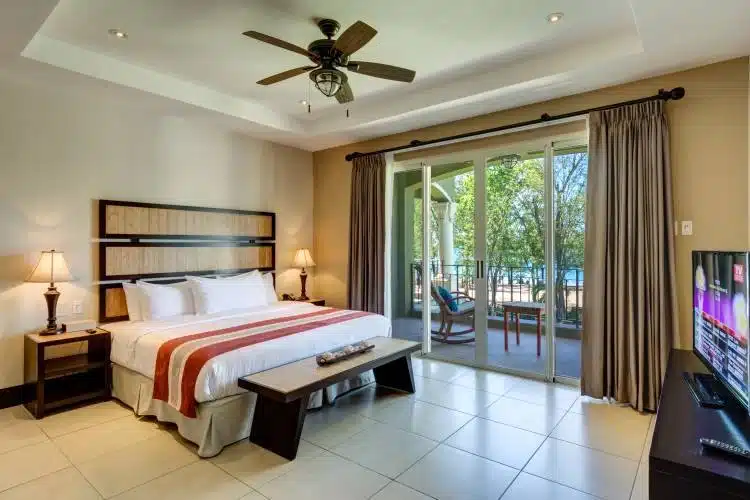 If you wish for a tranquil getaway, come to Papagayo Gulf and Peninsula. Here you shall find Casa Conde Beach Front Hotel – your ultimate choice for a quiet and laidback tropical paradise.
This all-inclusive boutique hotel is located amidst a forest of century-old trees and the serene Playa Panama; this all-inclusive boutique hotel calls you to disconnect from your busy life and connect with nature.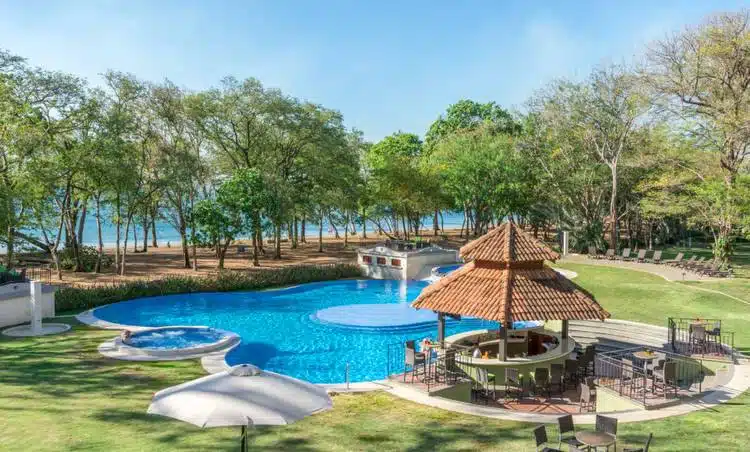 50 rooms are set in a 22-acre tropical dry forest. As part of your room amenity, three-course meals are served in an open-air restaurant. Sunset by Panama Beach is one of the hotel's modest treasures.
Do not miss out on the wet bars Iguanas and Monkeys and have some cocktails in the jacuzzi. Dance to some salsa music playing in the background. Also, the Tapas restaurant is well-loved by guests, as seen in reviews.
The morning after, head to the animal sanctuary and see sloths, toucans, and parrots – Costa Rica's resident wildlife. An in-site travel agency can arrange rafting tours and canopy rides for your enjoyment.
Click here for more information, photos, and/ or to make a booking.
3. Azura Beach Resort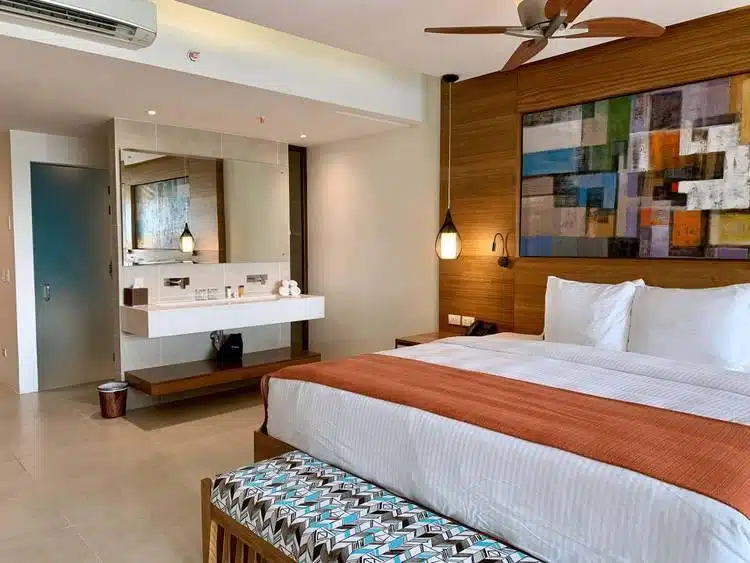 Azura Beach Resort is an all-inclusive adults-only resort in Samara, Guanacaste. Its 75 luxurious suites speak of modern elegance in the middle of a tropical setting.
The Azura Suite stands out with its view of the Golden Coast of Playa Samara and a spa-inspired sophisticated bathroom.
With your booking, you are treated to multiple dining experiences, free-flowing premium beverages, and adventurous activities within the paradise of Costa Rica.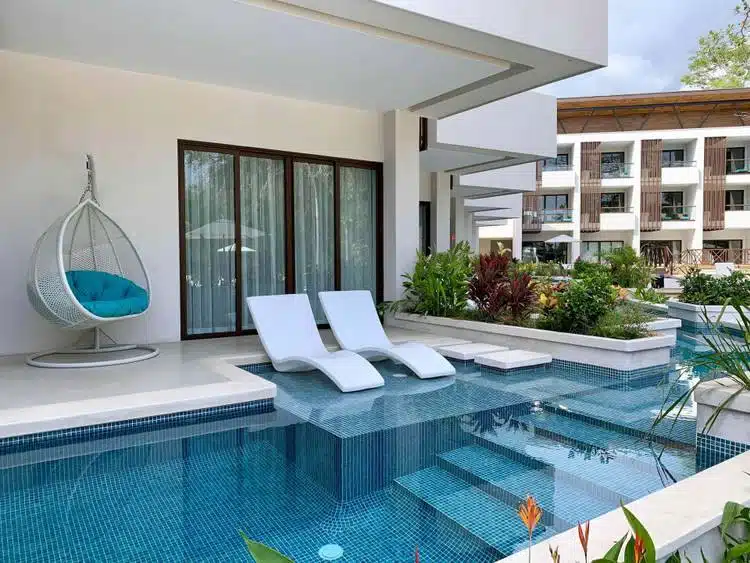 Private day tours are offered in Azura Beach. At Isla Chora, you can kayak, paddle, and snorkel in the warm waters of this secluded island.
There is also an option to go on a Turtle Nesting Tour in the Camaronal Wildlife Refuge.
Fancy an authentic cup of Costa Rican coffee?
Join a Coffee Tour and see the process of growing and processing world-class coffee beans firsthand.
Azura Beach is an ideal wedding and honeymoon destination. Its beauty speaks of every couple's dream: overlooking the Pacific Ocean, surrounded by beachfront gardens and spoiled with all the amenities you can wish for.
Click here for more information, photos, and/ or to make a booking.
4. Costa Rica All Inclusives Resorts – Crocs Casino Resort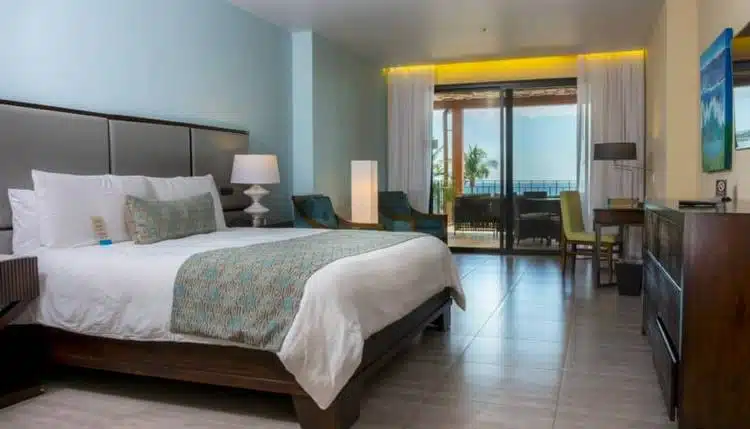 If you would like to go surfing or sport fishing, this Costa Rica All Inclusives Resort is perfect for you.
The Crocs Casino Resort is overlooking Jaco Beach, providing you a good view of the Pacific Ocean and a plethora of marine animals to meet.
There are 152 elegant guest rooms and 16 VIP suites in the property, while a luxurious pool and a Vegas-style casino are also on site.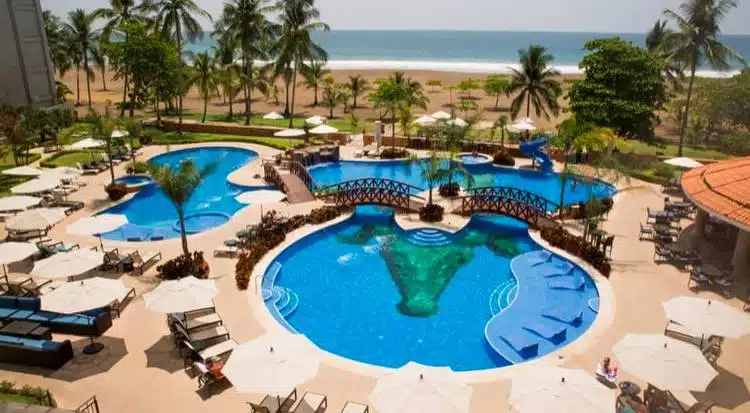 Jaco Beach is filled with surf shops and surf instructors ready to teach you the basics of this popular sport in Costa Rica.
Del Mar Surf Camp and Yoga Retreat, and Vista Guapa Surf are two schools that the resort concierge can get in touch with for your surfing lessons.
When it comes to sport fishing, Crocs Casino Resort is in partnership with many fishing charters in the area.
Book a half or full-day all-inclusive offshore trip with the concierge and enjoy casting a line in the clear waters of Jaco – in the hopes of reeling in a marlin or mahi-mahi!
Click here for more information, photos, and/ or to make a booking.
Best VPN for Travel: ExpressVPN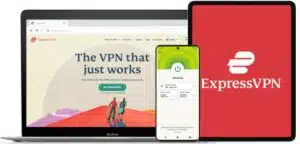 Heading abroad? Use ExpressVPN to access your social media accounts, unblock your favorite entertainment sites, and stay connected with friends and family. And get cheaper flights, of course.
Pros
✅ Next-gen, high-speed servers in 94 countries
✅ Works on iOS, Android, Windows, Mac, Linux, browsers, and more
✅ 256-bit AES encryption protects your data, even on hotel Wi-Fi
✅ Unblocks Netflix and other streaming sites
Cons
❎ No dedicated IPs
Get 3 extra months free of ExpressVPN when signing up for a 1-year plan. That's a 49% saving and a monthly cost of just $6.67! You also get a 30-day money-back guarantee.