Playas del Coco Costa Rica, also known as Coco Beach Costa Rica, is a true beach lover's paradise.
Year after year, more developments are being added to the town, most of which are tourism infrastructures and services that seek to help support one of the community's main sources of income aside from fishing.
Coco Beach Costa Rica is also a sports lover's playground.
Best VPN for Travel: ExpressVPN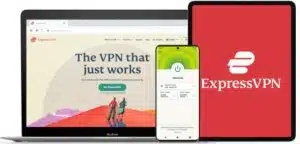 Heading abroad? Use ExpressVPN to access your social media accounts, unblock your favorite entertainment sites, and stay connected with friends and family. And get cheaper flights, of course.
Pros
✅ Next-gen, high-speed servers in 94 countries
✅ Works on iOS, Android, Windows, Mac, Linux, browsers, and more
✅ 256-bit AES encryption protects your data, even on hotel Wi-Fi
✅ Unblocks Netflix and other streaming sites
Cons
❎ No dedicated IPs
Get 3 extra months free of ExpressVPN when signing up for a 1-year plan. That's a 49% saving and a monthly cost of just $6.67! You also get a 30-day money-back guarantee.
Those who enjoy doing activities that push them to the limits and bring them loads of adrenaline rush will find Coco Beach enticing.
Some of the activities that await are surfing, scuba diving, parasailing, and sea kayaking.
Ultimately, Playas del Coco is a nature lover's kind of destination.
It boasts of its waters, its land, and marine wildlife, and its entire landscape, which the country of Costa Rica is most celebrated for.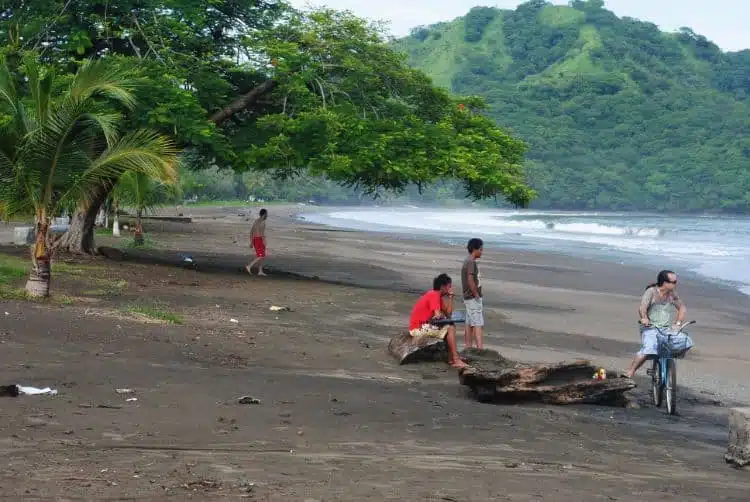 Where is Playas del Coco Costa Rica?
Playas del Coco is in the Guanacaste province of Costa Rica. It is a beach community located in the largest village in the province.
Locals call the place El Coco, while visitors use the name Coco Beach Costa Rica more often.
The distance of Playas del Coco Costa Rica from major Costa Rica locations
How far is Tamarindo from Playas del Coco?
The distance between Playas del Coco and Tamarindo is 20 miles or 32 kilometers.
How to get from Tamarindo to Playas del Coco Costa Rica
There is not much-known information on how to get to Coco Beach Costa Rica from Tamarindo by bus.
The clearest answer is that there seems to be no direct bus going from Tamarindo to Playas del Coco. You have to ride a bus to Flamingo and, from there, take a taxi to Playas del Coco.
While the bus ride costs only one to two dollars, your taxi ride will range from $30 to $40. This option takes about one hour and 20 minutes to complete.
Alternatively, you can opt to book and ride a private shuttle that costs about $110 for a group of 6. Your trip will take two hours to complete.
How far is Playas del Coco Costa Rica from San Jose?
The distance between Playas del Coco and San Jose is 109 miles or 175 kilometers.
How to get from San Jose to Playas del Coco Costa Rica
You can catch a bus at Calle 24 Ave. 5-7, which runs a couple of times a day. By bus, Playas del Coco from San Jose is five hours. A one-way trip costs $9.
There are also shared shuttle buses traveling to Playas del Coco from San Jose airport and downtown San Jose.
This option charges $49 for one adult and $35 for one child. Shuttle companies such as Interbus have one trip in the morning and another one in the afternoon.
If you are traveling as a group and would like to book a private shuttle, a rate of $250 for a group of 6 passengers apply.
Your total travel time ranges from four to four and a half hours via shuttle.
How far is Playas del Coco Costa Rica from Liberia airport?
The distance between Playas del Coco and Liberia is 11 miles or 18 kilometers.
How to get from Liberia to Playas del Coco Costa Rica
Liberia has the closest airport to Playas del Coco – the Daniel Oduber Quirós International Airport (LIR.)
If you are flying into Costa Rica and heading straight to Playas del Coco, Liberia is your most preferred flight destination.
Catch a bus at the Liberia Bus Terminal or the main road next to the airport. Your trip will take around one hour and will cost about $1.20.
If you are traveling as a group, you can also opt to book a private shuttle. This will cost around $55 for a group of 6 passengers.
Your journey will take only 40 minutes by shuttle.
Weather in Playas del Coco Costa Rica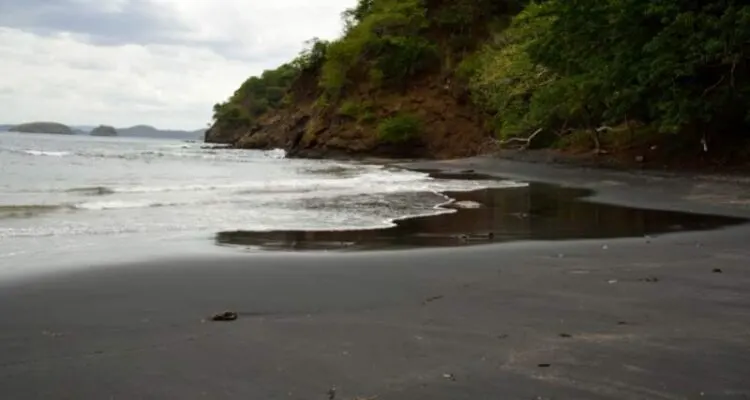 Being a well-known beach community, Playas del Coco receives many visitors when the sun is up. Good thing the region of Guanacaste receives a great amount of sunshine all year round.
Expect to see a huge crowd enjoying Playas del Coco during the Christmas season.
Many people who wish to steer clear of harsh winter conditions come to warm travel destinations such as Coco Beach for much-needed heat.
People enjoy an average of 70 to 80 degrees Fahrenheit or 21 to 26 degrees Centigrade most days. It is the perfect weather to go outdoors without having to deal with an uncomfortably hot climate.
Playas del Coco is in the northwest pacific region of Costa Rica, one of the driest areas in the country. The best time to visit Coco Beach is between November to August.
What is there to do at Coco Beach Costa Rica?
1. Beach hopping
Beach hopping in Coco Beach, Costa Rica is a fun activity, especially for those who love the sun and sea.
Explore what the Gulf of Papagayo offers and prepare to be stunned by white, gray sand beaches and pristine waters.
Palmares, Junquillal, and Jicaro are only some of the many beaches you can include in your itinerary.
Sign up with a local tour provider to give you the best beach hopping itinerary around Playas del Coco.
Read also: Best Beaches in Costa Rica
2. Scuba diving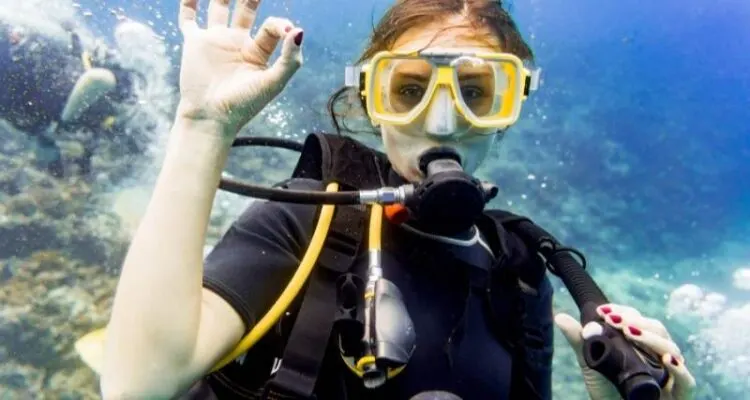 The northern pacific coast is your whole playground at Playas del Coco.
Enjoy scuba diving in one of Costa Rica's pristine marine ecosystems and get to see different fish species such as moray eels, pufferfish, sea turtles, and white tip reef sharks.
Manta rays flock to the coast of Catalina Islands from January to March. This sighting is one that you should not miss.
3. Snorkeling
Playa del Coco Costa Rica has superb snorkeling areas. Bat Islands and Catalina Islands are two of the most popular places to go snorkeling here.
Make the most out of your snorkeling experience and board a catamaran that will take you to the prime snorkeling points in Coco Beach, Costa Rica, and beyond.
Enjoy some light food and drinks on board as you sail away towards the Gulf.
4. Sport fishing
Sportfishing is one of the popular activities to do in Coco Beach. Many consider its location to be world-class.
Roosterfish and sailfish are just two of the many fish species you can reel in when you try fishing in Playas del Coco.
If you want just a casual afternoon or a full weekend aboard a fishing vessel, it is entirely up to you.
Read also: Best Costa Rica Fishing Places
5. Surfing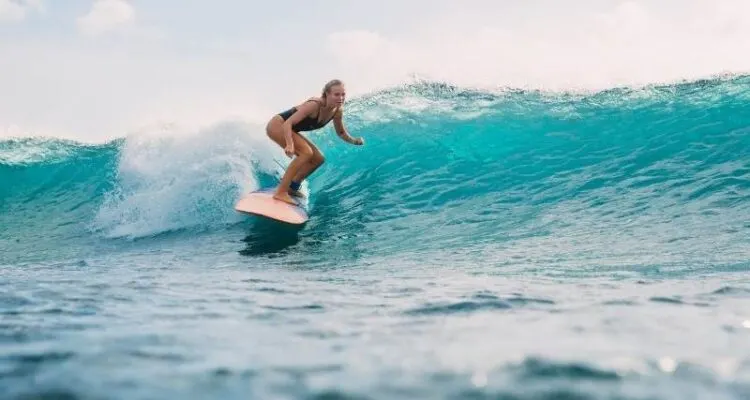 Playas del Coco is a beach community widely popular for surfing. While Coco Beach itself is actually not a surf spot, many surf breaks can be found within and around town.
Experienced surfers depart from Playa del Coco and head straight to Ollie's Point or Witch's Rock for their huge hollow waves.
Read also: Best Costa Rica Surf Spots
6. Birdwatching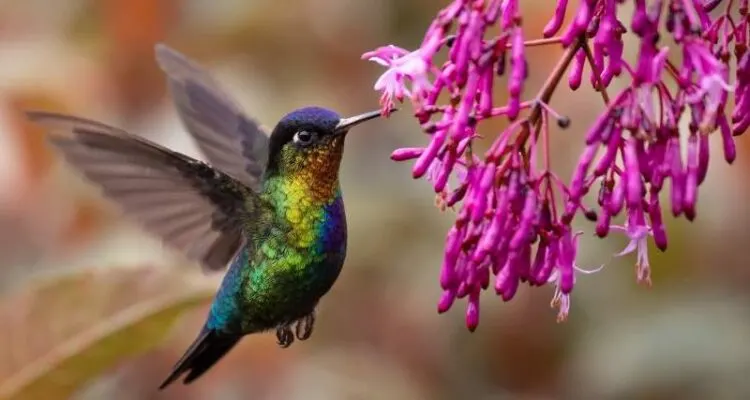 Palo Verde National Park is significantly near Playas del Coco.
Here, you can have a spectacular birdwatching experience by hiring an experienced tour guide to help you recognize many of the 300 bird species living in the national park.
Aside from birds, other wildlife animals also live in Palo Verde National Park. Bees alone have 200 species of them here, sharing the space with 145 species of mammals.
7. Shopping
A visit to Playas del Coco will not be complete without a trinket or two. Visit the small souvenir shops lined up in Coco Beach for some great art pieces and souvenir deals.
You will also find some interesting pieces of locally-made apparel, sturdy hammocks, and wooden sculptures which you can buy and bring home.
8. Other Water Activities
These include sea kayaking, jet skiing, parasailing, sailboat touring, stand-up paddleboarding, and canoeing.
9. Coco Beach Costa Rica Nightlife
Playas del Coco is quite popular with the youth and the adventurous, so be ready to party once you hit the streets after sunset.
If you are keen to meet locals or Coquenos, visitors, and long-staying guests of the town, head out at night and pick your choice of disco or bar. Zi Lounge is a popular hangout spot in Coco Beach and is worth checking out.
You are in for a real treat if you come to Playas del Coco for the New Year countdown. Be ready to experience one of the biggest parties in the country right in the unassuming town of Coco Beach.
Is Coco Beach Costa Rica safe?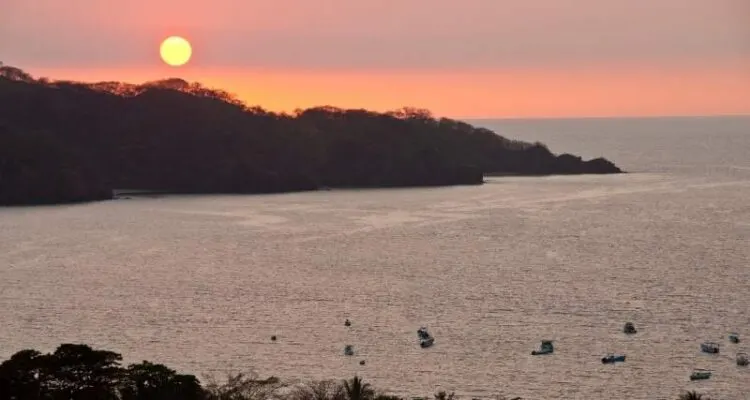 A lot of visitors who have been to Playas del Coco will tell you that the beach town is generally safe.
The area's laid-back atmosphere is complemented by the hospitable mindset of the residents, leaving many travelers feeling at ease roaming around the neighborhoods.
As with any visit to a travel destination, care and protection must be at your top of mind.
Some of the indispensable tips you can apply during your visit to Playas del Coco – or any place – are as follows.
Try not to explore at night alone.
Try not to leave anything valuable inside your rented car or at the beach.
Try not to wear or bring anything fancy that can attract the attention of thieves.
Ride official taxis and refrain from getting in private ones that try to make deals with you.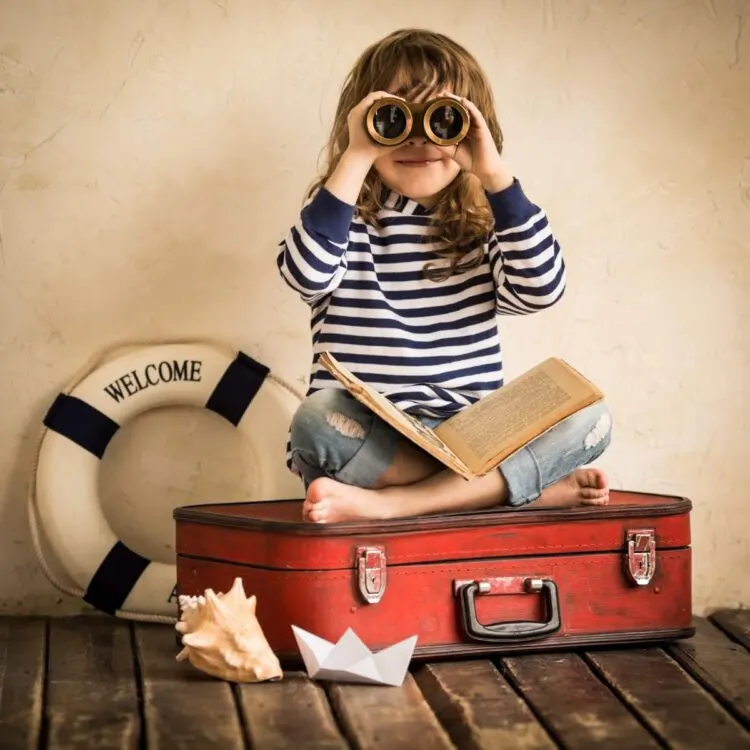 Protect your trip: With all our travel experience, we highly recommend you hit the road with travel insurance. SafetyWing offers flexible & reliable Digital Nomads Travel Medical Insurance at just a third of the price of similar competitor plans.