Looking for San Jose tours to join during your Costa Rica vacation? Here are the best San Jose activities and day trips from San Jose that you can book.
San Jose, Costa Rica, has a lot to offer, as both culture and nature can be found within the city.
Its prime central location also makes San Jose a good commencement point for many immersive day trips and combination tours that give you a wide range of destination options to make the most out of your Costa Rica itinerary.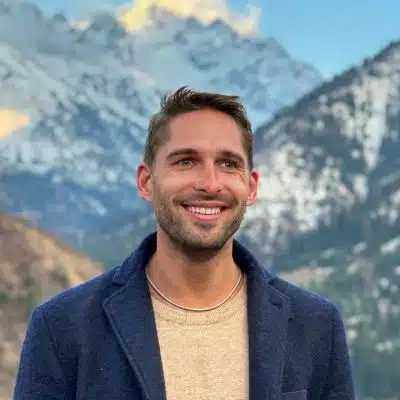 1. San Jose Walking Tour: Pura Vida Experience with Tapas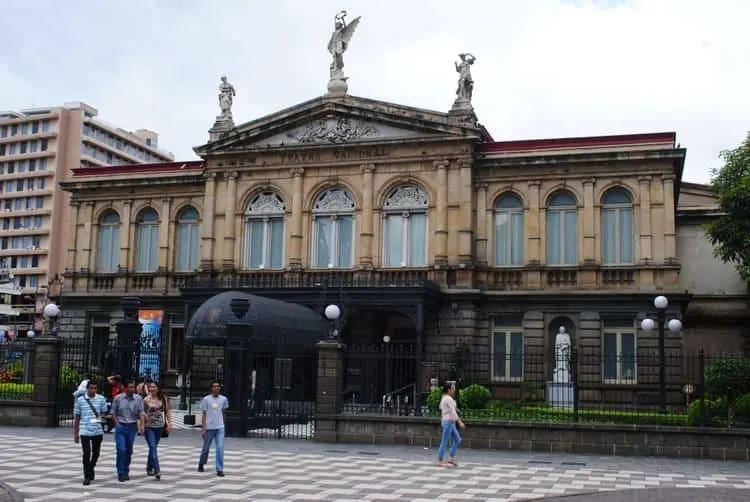 Explore two rich cities in this four-hour walking tour that brings you to the nicest spots in San Jose and Escazu.
Learn more about the huge role of the Catholic religion in the community as you visit the Cathedral and La Merced.
Taste Costa Rican cuisine at the Central Market – the best place to eat, shop, and witness the daily lives of the locals. Save your morning cup of coffee for here!
Visit the City of the Witches, Escazu, and learn about the oldest settlements in the country.
After that, prepare for more dining pleasures as you go straight to tapas and chicha heaven.
Included
Local, English-speaking guide
Local transport
Masquerade show
Traditional Costa Rican tapas
Chicha drink
A cup of organic coffee
2. Irazu Volcano, Orosi Valley & Lankaster Garden from San Jose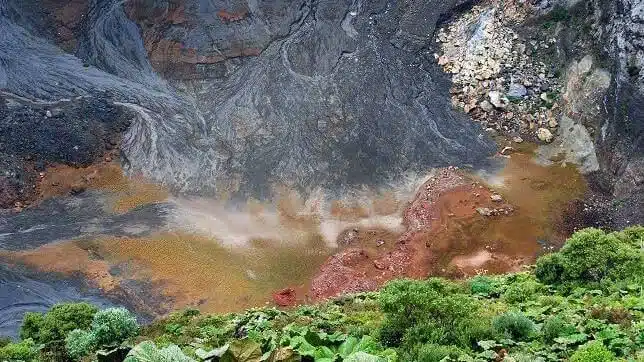 This full-day trip from San Jose, Costa Rica, will have you exploring the country's highest volcano, the Irazu Volcano.
From below is the city of Cartago, where you will find the Basilica of Los Angeles.
Devotees and tourists alike flock to this church because of its captivating architecture and the religious importance of La Negrita, a relic of the Virgin Mary found on the site several years ago.
Another church you'll get to explore is the oldest in Costa Rica and is found in Orosi Valley.
A short drive from here will lead you to the Lankester Botanical Gardens, home to hundreds of orchid species and other plant varieties.
Included
Hotel pickup and drop off from central San Jose hotels
Lunch
Professional guide
Entrance fees
3. Pacuare River White Water Rafting Tour from San Jose
A vacation in Costa Rica is not complete without any extreme activity! From San Jose Province, drive to Tres Equis and be ready to conquer the class III and IV rapids of Rio Pacuare.
This eleven-hour tour requires good physical endurance and has a minimum age requirement of twelve.
The Pacuare Waterfalls, the thick rainforest, and the rich wildlife surrounding you make this activity undeniably breathtaking.
No wonder it is dubbed as one of the best white water rafting spots in the world.
Rest your bones and savor authentic Costa Rican cuisine at Siquirres, Limón, before you head back to San Jose.
Included
Rafting gear
Professional guides
Breakfast
Lunch
Round-trip transport from San Jose hotels
4. San Jose: Food and Culture Small-Group Night Tour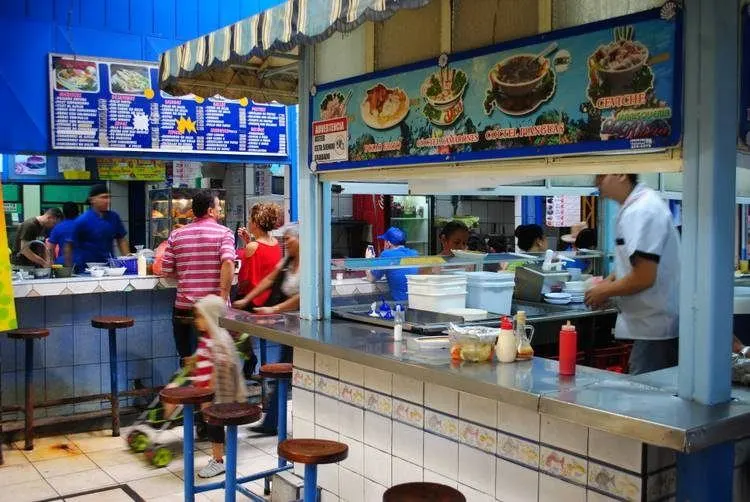 Witness the night turn San Jose into something extra special as you go on a four-hour food and culture tour around the city.
The food crawl starts at Central Market, where you will find the best Costa Rican ingredients that make up the authentic flavor of its traditional cuisine.
A walk to Paseo de la Luz will show you what's hip in the gastronomic scene as chefs explore ways to take Costa Rica's well-loved dishes to another level.
An exceptional three-course dinner with wine awaits you at Guachipelin.
In between all the food stops, you will get a chance to learn about San Jose's history with a trip to the National Theatre and other nearby cultural spots.
Included
Local English-speaking guide
Dinner and Wine
5. San Jose to La Fortuna: Rafting on the Sarapiquí River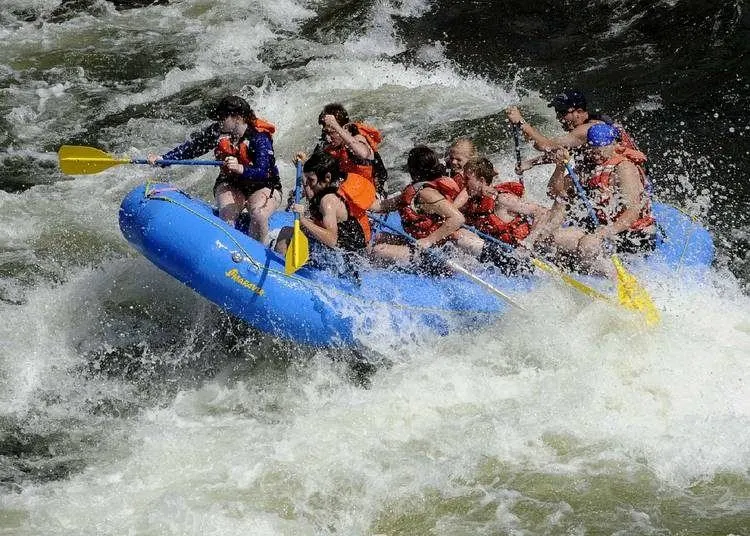 Going to the iconic Arenal Volcano via river rafting? It is one of the day trips from San Jose, Costa Rica, crafted for the adventurous.
This tour from San Jose to La Fortuna entails you raft into class III to IV rapids to arrive at Arenal just in time for an awe-inspiring sunset.
Rio Sarapiquí and Rio Toro, your options for this tour, are two of the best rivers in Costa Rica to go river rafting.
This full-day package includes the gears you will need for a three-hour water rafting activity.
A certified guide will conduct a safety briefing before the tour starts.
Included
Transport from San José (please indicate hotel so we can confirm pickup time)
Rafting Río Toro or Río Sarapiquí
Raft guide
Fruit break
Delicious lunch
Transfer to La Fortuna hotel
6. San Jose: Craft Beer 4-Hour Tasting Tour
Costa Ricans love a good craft beer, and there is no other way to know why then this four-hour beer tasting tour. Your trip starts in downtown San Jose where your guide will take you first to Artesanos Market.
Barrio Escalanate is the place to go right after. Get a crash course on beer crafting and taste samplers of different in-house brews from participating breweries.
Pair a craft beer with Costa Rican tapas and be ready not to call it a night just yet – the most popular pub in San Jose awaits.
Included
English-speaking guide
Small beer samples (approximately 4oz each)
Costa Rican tapas pairings
7. San Jose: Rainforest Costa Rica Atlantic Zip Line Tour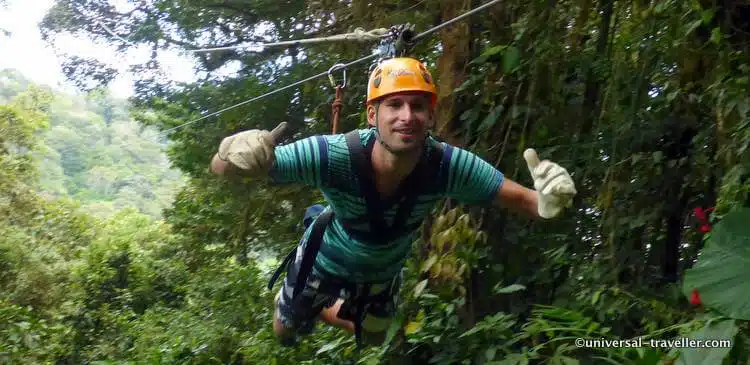 45 minutes from San Jose, an exhilarating adventure is ready to take you soaring at the top of Costa Rica's lush rainforest.
The Atlantic Zip Line Tour involves a 700-meter canopy ride with ten cables and 15 platforms that run through the forest and over the Molinete River.
Go on a walking trail that runs deep into the woods with your certified guide and enjoy the natural beauty the country is known for.
In this Adrenaline tour that lasts for two and a half hours, be sure to wear comfortable clothes with closed trekking shoes and get ready with your rain gear and insect repellent.
Included
Entrance to the park
Transfer from the entrance to the visitor's area
Visit the Molinete River Hanging Bridge
Expert naturalist guide during your stay in the park
Canopy tour (10 zip lines with 14 platforms)
Adrenaline, the longest cable experience (700 metres)
8. Poas Volcano, Doka Estate & La Paz Waterfall Combo Tour
This full-day combo tour from San Jose offers many attractions in one itinerary. In your trip to the Doca Estate Coffee Plantation, you'll learn more about the flavor-rich coffee beans Costa Rica is proud of.
Afterward, you will visit the Poas Volcano National Park, one of the most visited national parks in the region.
As you explore the park, you'll pass through a cloud forest on your way to see the Poas Volcano crater up close.
A hike to Lago Botos will introduce you to the bird species that call the forest their home.
The sweet end to your combo tour happens at the White Magic Waterfall located inside the La Paz Waterfall Gardens.
Included
Pick-up and drop off at central San Jose hotels
English-speaking tour guide
Breakfast
Lunch
Entrance fees
9. San José: Craft Beer Bar Crawl
One of the best San Jose activities you should not miss is the Craft Beer Bar Crawl.
This will take you to the hip neighborhood of Barrio Escalante, where many popular pubs offer top-notch in-house beers and perfect food pairings.
A beer expert will guide you through San Jose's vibrant nightlife and introduce you to the rich culture and history of the city.
This is also a good time to interact with the locals and have a more personal understanding of the community.
Bring home a piece of this one-of-a-kind experience with your craft beer souvenir glass.
Included
Bilingual local guide and beer expert
Souvenir glass
4 craft beer samples and food pairings
Historic guided tour
Ponchos in case of rain
10. San Jose: Guided Nature Walk With Biologists Seeking Sloths
Fancy seeing sloths in the flesh? This guided nature walk takes you inside the University of Costa Rica campus, where these friendly animals roam freely in the trees.
A biologist will be with you throughout the activity, guiding you inside the forest and introducing you to the different flora and fauna inhabiting there.
During your visit, see the Pre-Columbian stone spheres, which remain as a mysterious sculpture until today.
A butterfly garden is open for visitors and is included in the tour on weekdays.
Learn more about the scientific research on the 25 species of butterflies that can be found in this garden.
This activity is one of the San Jose tours that actively advocate responsible tourism.
Included
Guided nature walk by a biologist
Butterfly garden entrance fee (weekdays only)
Binoculars and telescope
Poncho
Bird pocket guide
Hotel pickup and drop-off, if option selected
11. Quadbike and Canopy Tour From San Jose
This full-day quadbike and canopy tour combination is one of the best ways to enjoy the forests of Costa Rica.
Starting from San Jose, make your way to the rivers and meet the American crocodiles inhabiting the waters.
Arrive in Vista Los Sueños and partake in a safety briefing which includes a practice round of quadbike driving.
Afterward, you are ready to conquer the jungle trails and rivers of the Costa Rican rainforest.
The canopy tour then takes you on top of the trees, giving you a bird' eye view of the rich ecosystem. If schedule permits, you can stop for a quick dip in the area.
Included
Fruits
Water
Lunch
Round-trip transport from central San Jose hotels
Guide
12. From San José: Monteverde Hanging Bridges Day Trip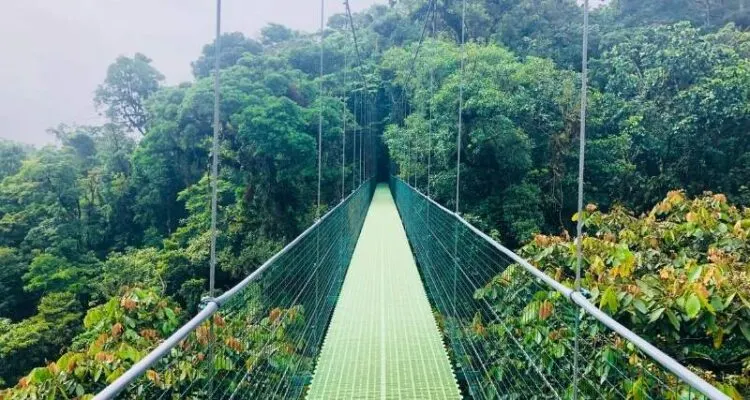 This highly recommended day trip from San Jose, Costa Rica, brings you to the famous Monteverde National Park.
The scenic drive to your destination will show you stunning landscapes and monkeys out in the wild.
Once inside the park, you will hike for three hours into the cloud forest, where the Monteverde Hanging Bridges await you.
From hereon, your senses will be filled with the richness of the ecosystem thriving in this place.
Look for the colorful plumage of the resplendent Quetzal, dubbed the most beautiful bird in Costa Rica.
A visit to the hummingbird gallery towards the end of your tour will show you other native Costa Rican bird species.
Included
Pick-up and drop-off at your accommodation in San José
Transport in an air-conditioned vehicle
Professional bilingual guide
Lunch
Entrance fees
13. San Jose: Tropical Rainforest and Chocolate Adventure
Nature and chocolate in one tour? This is a combination of San Jose activities that calls the explorer in you.
A visit to the Trimbina Rainforest Center immerses you into the world of chocolate, from its long-running history up to the plantations of today.
Afterward, it's a trip to the Braulio Carrillo National Park and La Serva Reserve, two UNESCO Biological Reserves which house more than 400 bird species and other tropical treasures.
This San Jose tour will not be complete without some tasting.
Different cacao and chocolate products produced by the Association of Women Amazilia del Caribe will make you appreciate the tedious process that comes with making this well-loved food.
Included
Local English speaking naturalist guide
Transport
Entrance fee to the reserve
Authentic local lunch
14. San Jose: 5-Hour Vip City Bus Tour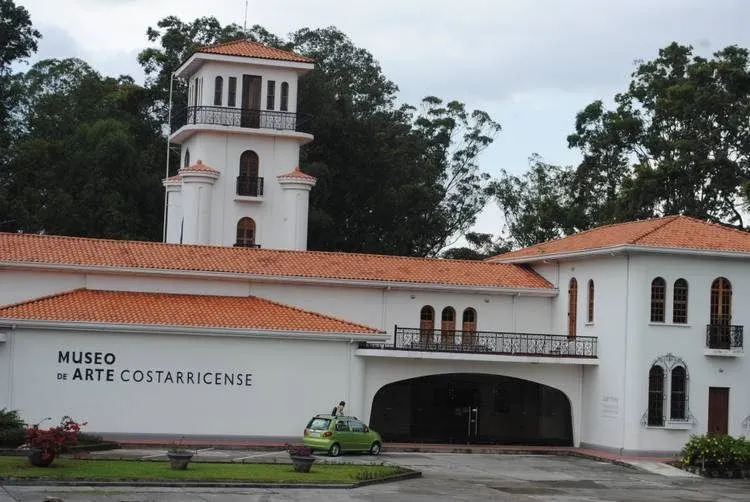 Take part in a guided city tour on a European-style double-decker bus which takes you to the most happening spots of San Jose.
Feel every bit like a VIP with an onboard waiter serving you a welcome cocktail as the bus drives to your first destination.
For five hours, you will be with your professional guide on two walking tours that show you many famous buildings in San Jose, such as the Metropolitan Cathedral and the Metallic School Building.
You will be introduced to marimba folk music as you travel through the city in your double-decker.
The marimba is one of Costa Rica's important cultural symbols.
Included
Hotel pick-up and drop-off
Transport in a double-decker bus
Professional guide
Welcome drink
Folk music
Typical lunch or dinner (if upgrade selected)
About the Author
More info
Best VPN for Travel: ExpressVPN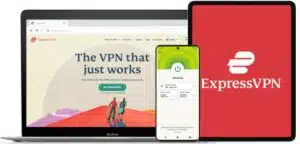 Heading abroad? Use ExpressVPN to access your social media accounts, unblock your favorite entertainment sites, and stay connected with friends and family. And get cheaper flights, of course.
Pros
✅ Next-gen, high-speed servers in 94 countries
✅ Works on iOS, Android, Windows, Mac, Linux, browsers, and more
✅ 256-bit AES encryption protects your data, even on hotel Wi-Fi
✅ Unblocks Netflix and other streaming sites
Cons
❎ No dedicated IPs
Get 3 extra months free of ExpressVPN when signing up for a 1-year plan. That's a 49% saving and a monthly cost of just $6.67! You also get a 30-day money-back guarantee.