There are many airports in Mexico and the Yucatan Peninsula alone, so what airport do you fly into for Tulum, Mexico?
I can imagine how excited you are to do all the best things to do in Tulum – explore cenotes, check out hotels, go on tours. Now, where do you book that flight?
Getting to Tulum may seem overwhelming at first glance, with a multitude of airports spread across Mexico, but it's surprisingly straightforward. Cancun International Airport (CUN) is not only the nearest airport to Tulum, but it also offers an array of international and domestic connections, making it accessible from virtually anywhere in the world!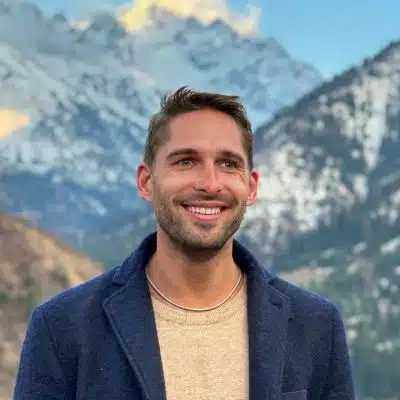 With its strategic location in Cancun, it serves as a gateway to the picturesque landscapes of Quintana Roo, making it an excellent entry point for travellers wanting to explore Tulum's stunning archaeological sites, pristine beaches, and magical cenotes!
Being one of the Caribbean's busiest hubs, Cancun International Airport provides a range of amenities and services to enhance your travel experience. From top-notch dining options to duty-free shopping and comfortable lounges, the airport ensures a pleasant and seamless journey for all visitors.
Moreover, it's been managed efficiently since its opening in 1974 by Grupo Aeroportuario del Sureste (ASUR), who strive to maintain world-class standards.
So, as you plan your Tulum adventure, don't fret about flight bookings – Cancun International Airport is your best bet to commence your memorable exploration of the Yucatan Peninsula!
Fast Facts:
Official Name: Cancun International Airport
Airport Code: CUN
Airport Address: KM.22 Cancun, Quintana Roo Mexico 75220
Airport Website: Cancun Airport
Did you know? Cancun Airport is proud to set a new record of more than 23 million passengers in 2019!
Wondering how to enhance your Tulum experience? Experience a one-of-a-kind adventure with the "Tulum: Horseback Riding in the Jungle" tour!
This unique journey gives you the chance to explore the wild beauty of Tulum's jungle, all from the back of a gentle horse. And with round-trip transfers and a delightful lunch included, your only concern will be soaking in the magnificent views.
Don't hesitate, book this tour now and make unforgettable memories in the heart of Tulum's captivating wilderness.
How far is Tulum from the Airport?
The distance from the Cancun International Airport to Tulum is about 118 kilometers or 73 miles.
It takes about 1 hour and 35 minutes to travel from Cancun Airport to Tulum.
Want to find out more useful information for your stay in Tulum? Check out some of our other Tulum guides!
Distance of Tulum Mexico from Other Airports
Playa del Carmen Airport to Tulum: 65 kilometers or 40 miles
Cozumel International Airport to Tulum: 82 kilometers or 51 miles
Isla Mujeres Airport to Tulum: 147 kilometers or 91 miles
Chetumal International Airport to Tulum: 248 kilometers or 154 miles
In addition to the distances mentioned, it's important to note the accessibility and travel time associated with each airport. While Playa del Carmen Airport is the closest, its use is largely limited to skydiving experiences and short scenic flights. This means that international travelers might not find convenient connections here.
Cozumel International Airport, while relatively closer, necessitates a ferry ride to reach the mainland at Playa del Carmen, and then a road journey to Tulum. This option can be attractive for those seeking a more scenic route, but it does add travel time.
Isla Mujeres Airport, while geographically closer than some options, would also require a ferry ride to Cancun before you can begin your trip to Tulum, adding complexity to your journey.
Lastly, Chetumal International Airport, though further away, offers the benefit of a straight road journey to Tulum. This could be an attractive option for those wishing to explore the wider Quintana Roo region.
In essence, your choice of airport would depend on your overall travel plans, the connections available, and your appetite for adventure en route to Tulum. Despite these other airports' proximity, Cancun International Airport remains the most practical choice for most travelers, with its direct flights and straightforward transport links to Tulum.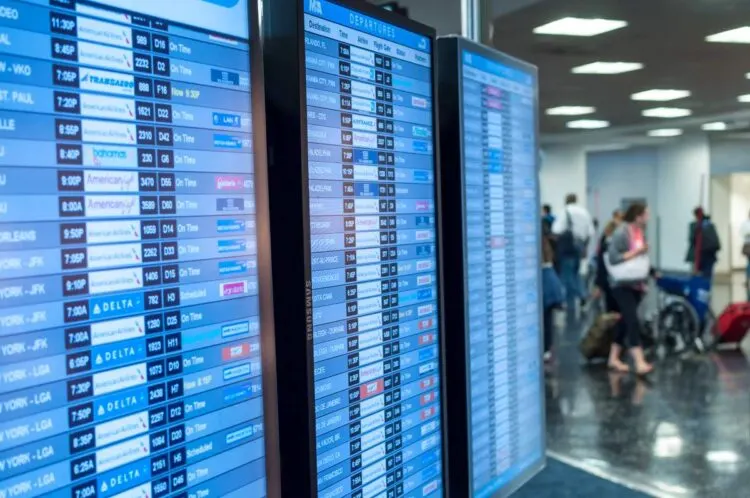 Universal Traveller recommends the following websites to plan & book your trip to Mexico
About Cancun International Airport
Cancun International Airport is a bustling hub, equipped with four well-connected terminals. These terminals cater to different types of flights:
Terminal 1 is used for charter flights
Terminal 2 for domestic and Central/South American flights
Terminal 3 for flights from the U.S., Canada, and some parts of Europe
Terminal 4 serves both domestic and international flights.
To ensure a comfortable and convenient journey for travelers, Cancun Airport offers a range of amenities.
Airport WiFi – Free WiFi is available throughout the airport, providing you with uninterrupted connectivity.
Airport Lounges – For those seeking a little more comfort, various airport lounges offer a relaxing environment before your flight.
ATMs – Available in all terminals
Currency Exchange – Currency exchange services are available in Terminals 2 and 3 for any last-minute travel needs.
Duty Free Shopping – For the shoppers, duty-free stores can be found in Terminals 3 and 4, where you can pick up a range of products tax-free.
Restaurants – A variety of restaurants offer an array of food choices to suit different tastes.
Information Desks – Information desks in Terminals 3 and 4 are ready to assist with any questions or directions.
Lockers – For those with extra luggage or personal items, lockers are available for rent at prices ranging from 6 to 19 USD, depending on luggage size.
Medical Services and Pharmacies – Lastly, for any health-related needs, medical services and pharmacies are conveniently located in select terminals.
In essence, Cancun International Airport is designed with the traveler's comfort and convenience in mind.
How do you get to Tulum Mexico?
To get to Tulum, Mexico, from Cancun Airport, here are your choices:
ADO Bus
Shared Shuttle
Private Car
Taxi
Uber
Rental Car
Check out our detailed guide on how to get from Cancun airport to Tulum.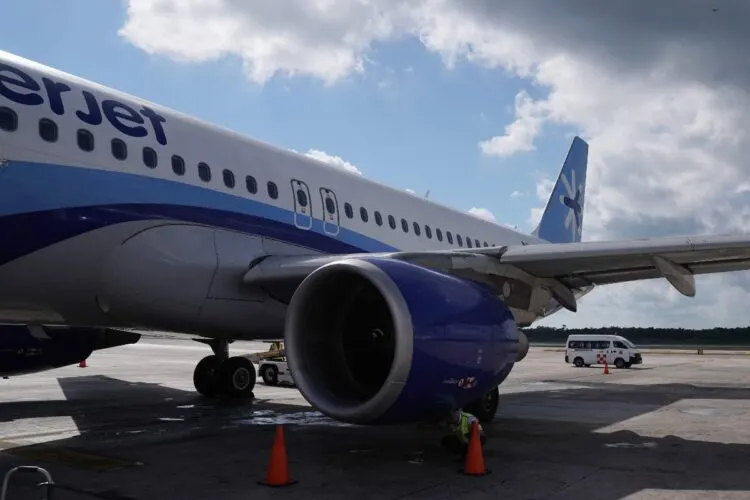 How much is a cab ride from Cancun to Tulum?
Be aware that while traditional taxis are unable to pick up passengers directly from Cancun Airport due to regulations, a plethora of approved transportation companies are ready and willing to ferry you to Tulum.
These official airport transfer services ensure a smooth and safe ride to your destination!
Nevertheless, even with these policies in place, you'll still find a lineup of regular taxis outside the airport hoping to pick up passengers who haven't pre-arranged transportation.
The cost for a taxi ride from Cancun to Tulum typically ranges between USD 80 to USD 110, a fairly reasonable price considering the journey spans approximately two hours through beautiful scenic views. It's the perfect start to your Tulum adventure.
To find out more about other transportations that will get you to your destination, check out our guide on How to get from Cancun Airport to Tulum, Mexico!
Universal Traveller recommends the following websites to plan & book your trip to Mexico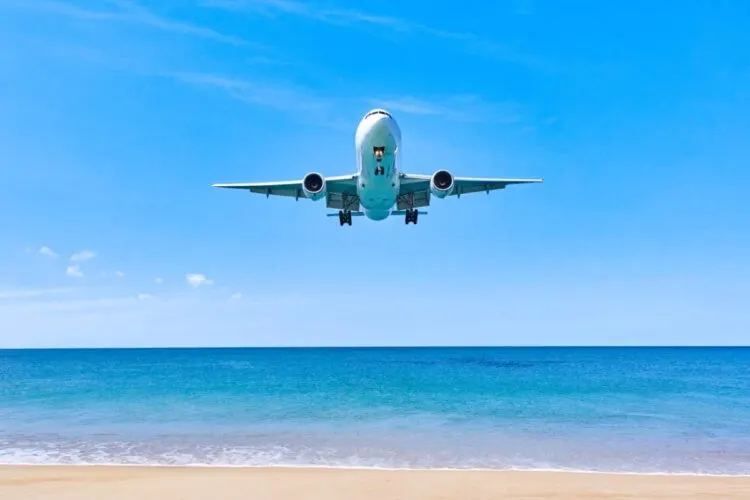 Frequently Asked Questions
Is there a direct flight to Tulum?
While the answer to this is obvious from above – No – it seems like it won't be the case in the coming years. In their latest article, Forbes reported that Tulum, Mexico, will have its own luxury airport in 2023. The said airport will be constructed by military engineers and the army, as with what's happening in Mexico International Airport.
Can I rent a car at Cancun Airport to drive to Tulum?
Yes, there are several car rental companies operating at Cancun Airport. Driving can be a convenient way to travel if you plan on exploring the wider area.
We also recommend browsing through your options and booking your car rental online here!
Rentalcars compares 900 companies at over 53,000 locations. Click here to guarantee you the best car rental price.
What other transportation options are there to reach Tulum from Cancun Airport?
Besides taxis, there are shuttle services that you can pre-book before your arrival. Also, ADO buses offer a regular and affordable service from Cancun to Tulum.
Can I use public transportation to get to Tulum from Cancun Airport?
Yes, there is a public bus service (ADO) that runs from Cancun Airport to Tulum. You can check out the schedules and book your tickets online here!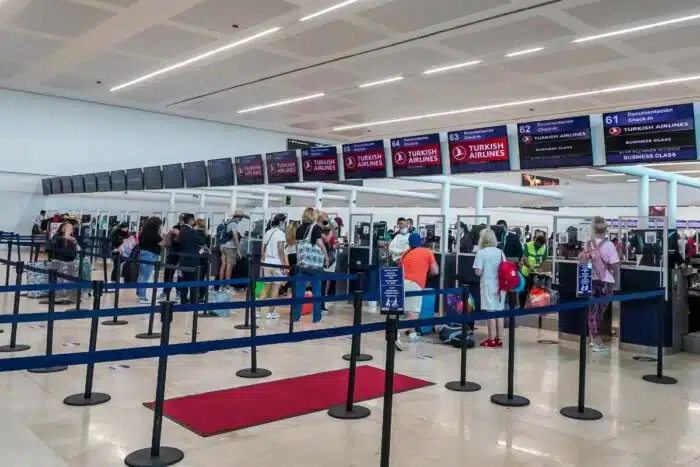 Best day tours in Tulum, Mexico
Get Your Guide helps you find the best tours wherever you are heading to. It's usually the first website I check when I plan a trip to a new place.
The following widget shows some of the best tours in Tulum, Mexico.
Best VPN for Travel: ExpressVPN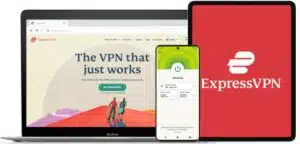 Heading abroad? Use ExpressVPN to access your social media accounts, unblock your favorite entertainment sites, and stay connected with friends and family. And get cheaper flights, of course.
Pros
✅ Next-gen, high-speed servers in 94 countries
✅ Works on iOS, Android, Windows, Mac, Linux, browsers, and more
✅ 256-bit AES encryption protects your data, even on hotel Wi-Fi
✅ Unblocks Netflix and other streaming sites
Cons
❎ No dedicated IPs
Get 3 extra months free of ExpressVPN when signing up for a 1-year plan. That's a 49% saving and a monthly cost of just $6.67! You also get a 30-day money-back guarantee.