Tulum is one of the most popular destinations in Mexico. Check out this Tulum itinerary to plan your 5-day trip to Tulum, Mexico.
All photos and text by Isabella Biava
Among all the Mexican Caribbean Coast touristy resorts, Tulum is undoubtedly the most trendy, especially for style-conscious travelers.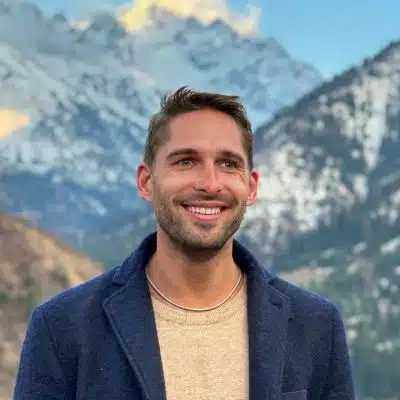 From a wild and laid-back fishing village that it was 15 years ago, when I visited for the first time, Tulum has continuously developed and expanded over the years to become what it is today, a wanna-be eco-friendly destination for wealthy tourists but not only.
Unfortunately, the so boldly acclaimed eco-resorts are everything but eco. Beautiful and stylish for sure, I admit I fell too into the Eco-boho-chic trap. But there is nothing Eco about them, if not for the fancy green badge to clean our conscience and appear cool.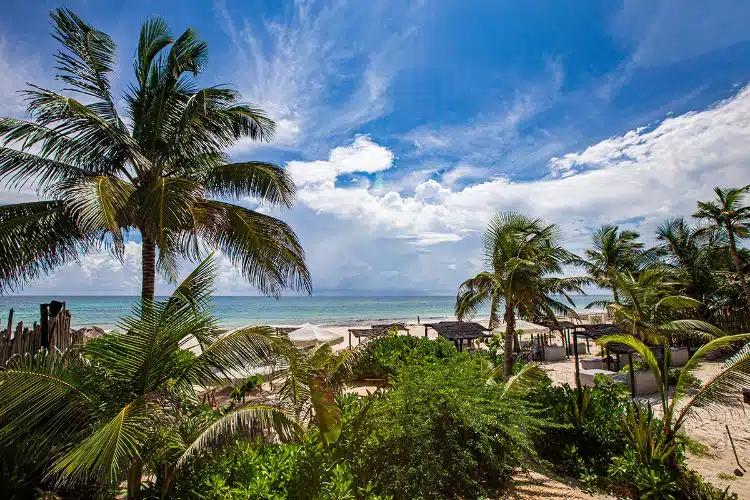 Having said that, Tulum has so much to offer both for first-timers and returning guests. It's always full of surprises, beach parties, great restaurants, amazing natural resources.
I also have good news for you. You don't necessarily need to be wealthy to enjoy Tulum.
I used to visit Tulum multiple times when I was living in Cancun, and when I later left my job to travel around South America, I always found my way back there for some reason.
It's a special place indeed, and in this post, I am going to help you figure out the perfect 5 days itinerary, squeezing in the most interesting things to do, including some beach time.
Where to stay in Tulum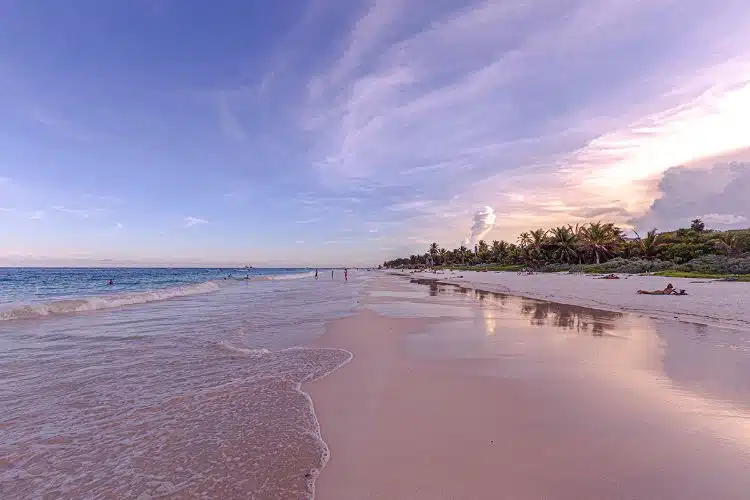 First of all, you need to decide where to stay. As a digital nomad who temporarily settles in every destination for at least a month, I always choose Airbnb over hotels.
I feel like I have more freedom, and most of all, I feel like I am leaving like a local with my own home, without the hassle of paying the bills, because everything is already included once you make your reservation on the platform.
I got so used to it that I always check on an Airbnb, even for short stays. It's just more comfortable.
I have selected the best Airbnb in Tulum for their decor and location in the best and safest areas of Tulum. You can choose the one that suits you best.
But let's dig into my suggested Itinerary
5-Day Tulum Itinerary
5-day Tulum Itinerary – Day 1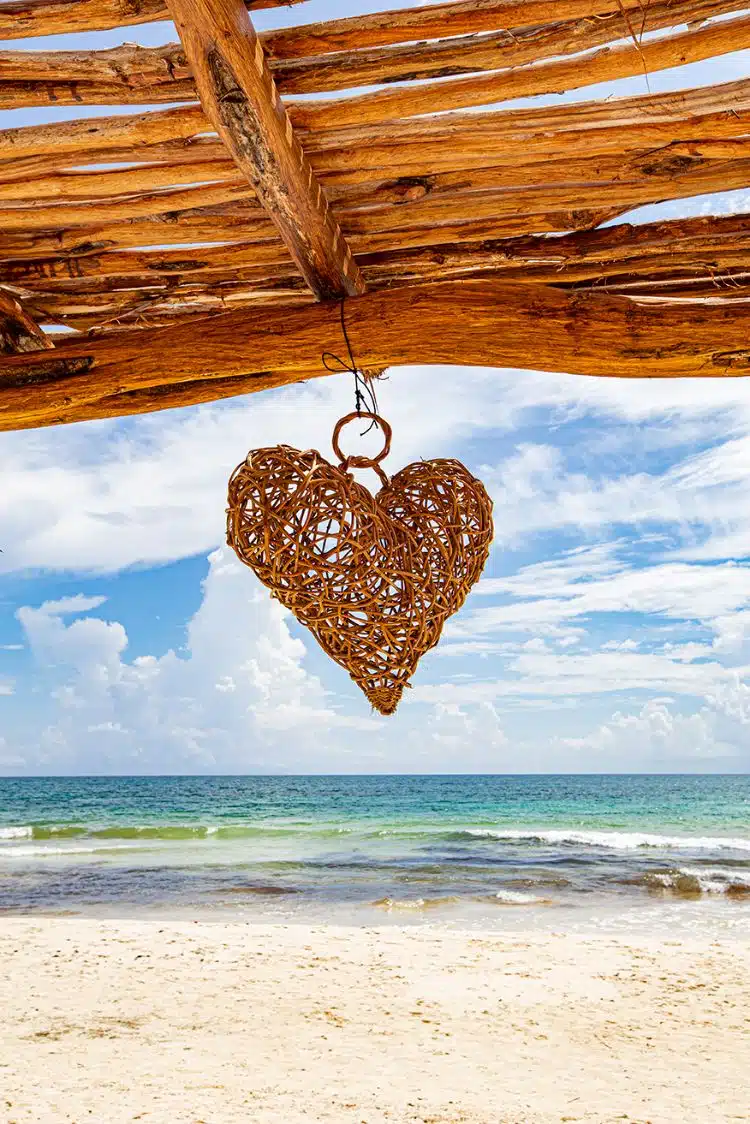 On the first day, I would explore the beach.
If you stay in the beach area, you can just enjoy your hotel or Airbnb facilities and relax. But I would also suggest that you take a long walk and maybe try one of the fancy beach restaurants.
If you are staying in town, you can always join a beach club. Generally, they let you use the beach facilities in exchange for spending a minimum amount at their restaurants.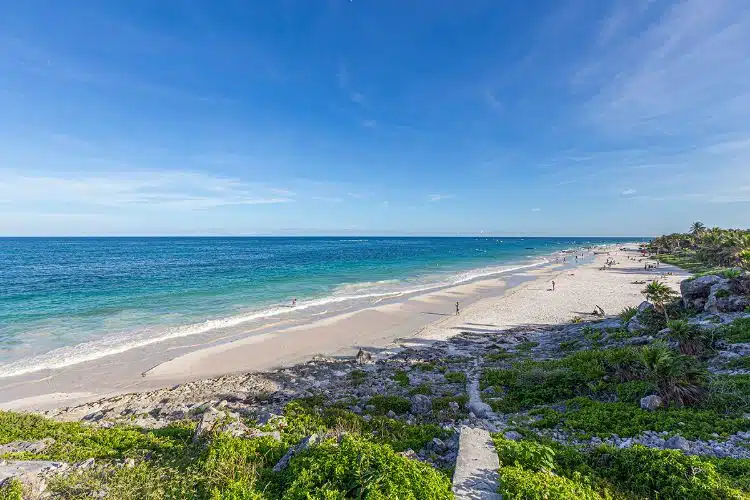 On the northern side of the beach, closer to the Ruins, you have open access.
The most popular beach club is Papaya Playa Project, but I also like Villas las Estrellas, Posada Margherita, and Nomade, but the majority of the beach hotels offer this option.
5-day Tulum Itinerary – day 2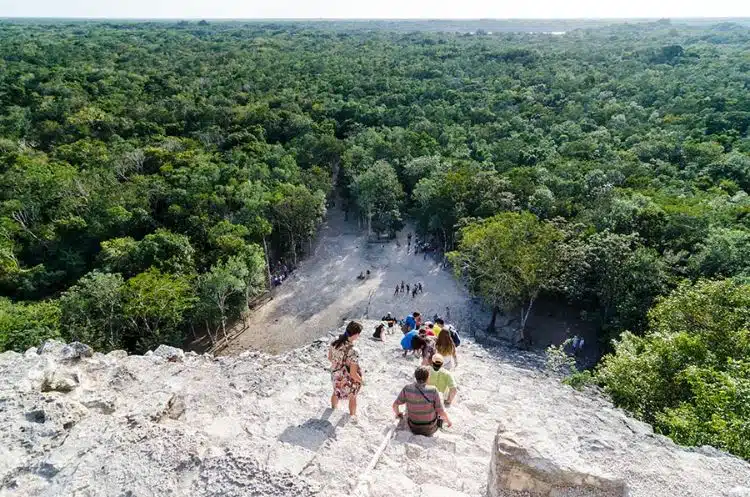 After a glorious breakfast in your home/hotel or at one of the cool cafes in downtown, it's time to go for an adventure.
Let's visit Coba's archeological site today. A small village at only 50 minutes' drive from Tulum, Coba is mostly known for its majestic archeological site, where you can find one of the tallest pyramids that you can still climb among the Mayan Ancient cities.
However, I have a surprise for you.
Besides the Mayan ruins, you will be able to appreciate the refreshing cenotes of Coba. There are three cave cenotes located about a 20-minute drive from the site.
It's great to keep them for last so you can cool off after a sweaty walk in the jungle.
How to get to Coba
My suggestion is to rent a car and drive, but if you prefer to go by bus it's possible via ADO, and then you can get a taxi from the ruins to get to the cenotes. But mind that they are not always available.
5-day Tulum Itinerary day 3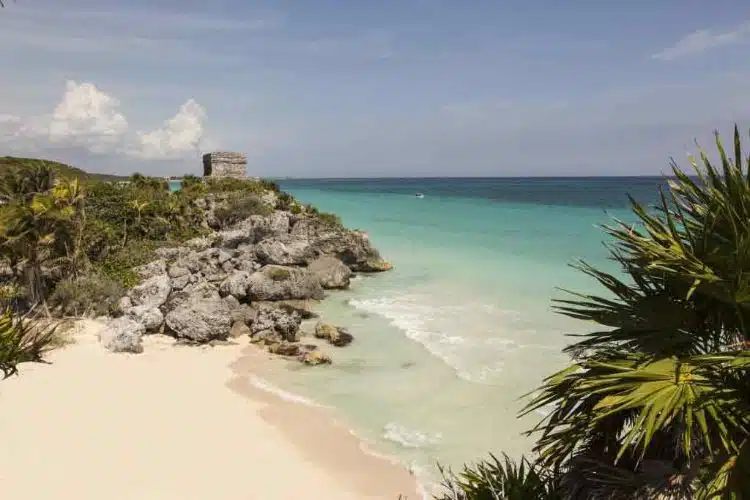 Today I would explore the ruins in Tulum, the only Mayan site built right on the beach. I would suggest you go when they open at 9 am when it's not so hot or crowded. You can get to the entrance from the beach road and park the car right at the gate.
In fact, once you finish your historical tour, you will be already there to hit the beach.
Playa Paraiso is the stretch of beach that goes from the ruins to the first hotel. It's a public beach, and you can find some restaurants for your lunch and enjoy the beach for the rest of your day.
If you feel bored, there are cheap one-hour boat tours that take you snorkeling by the reef and then to see the Mayan ruins from the sea, definitely picture-worthy.
5-day Tulum itinerary – day 4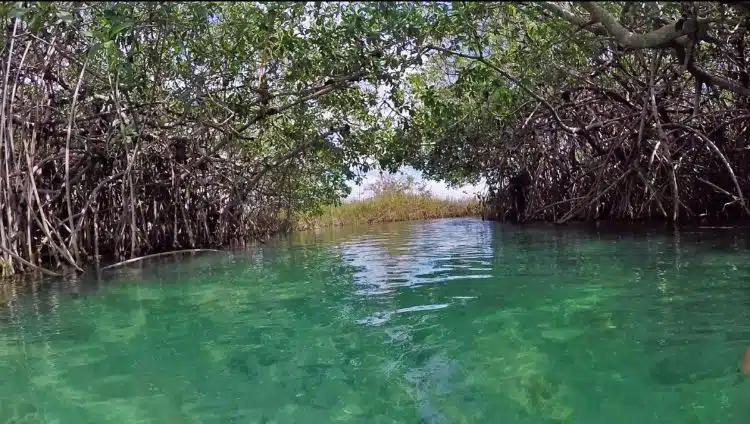 The Sian Ka`an biosphere is a spectacular protected area that stretches over more than 5000 km2 south of Tulum.
Proclaimed Unesco World Heritage site, Sian Ka'an is home to thousands of species of flora and fauna, and something like 23 archeological sites, one of which is Muyil, accessible from the main road, the Carretera Federal, at only 10 minutes drive from Tulum.
There are different ways to visit the biosphere, a must if you are in the area and you love nature. One is by a regular organized tour, either by jeep or by boat.
The second option, which is my favorite, is by boat via Muyil. There is a path to the lagoon just past the archeological site where official guides will be waiting for you with their boat.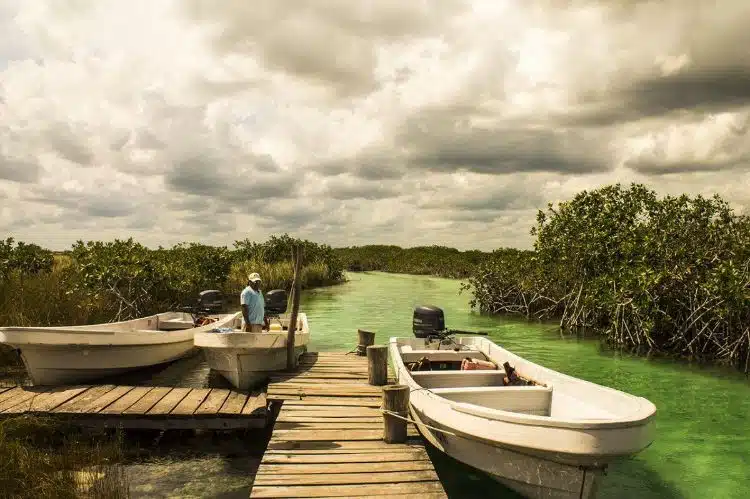 They offer two kinds of tours, the longest one, a full-day tour, will take you by boat through the natural canals among the mangroves. You will then swim in the lazy river and let the current take you to the next stop, where the boat will pick you up and take you along other canals through the coast where the lagoon meets the ocean.
It's a fantastic day in the water, and I suggest you leave it for your last day so that your skin is already used to the sun and you don't get burnt. However, I recommend using an ecological sun protector.
5-day Tulum itinerary – day 5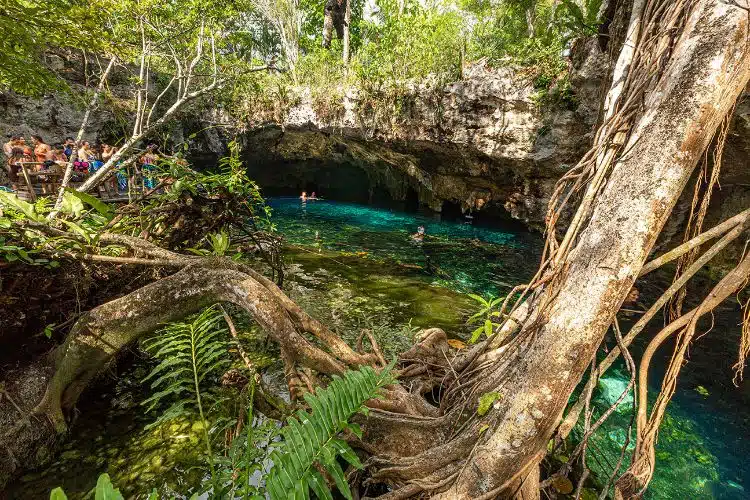 This is your last day in Tulum before setting off for your next destination.
In the morning, before leaving, you can either bask in the sun and relax, or you can use your time to check out another cenote. There are so many amazing cenotes in the area.
I would choose one depending on which direction you are going, assuming that you have your own car, of course. And that's the reason why I always suggest renting a car in Mexico, to have the freedom to move around as you please.
If you go to Bacalar next, you might want to check out Cenote Corazon. A beautiful open heart-shaped cenote. Hence the name "Corazon," "heart" in Spanish. It's located on the road Tulum-Chetumal, right before Muyil, about 15 minutes drive from Tulum downtown.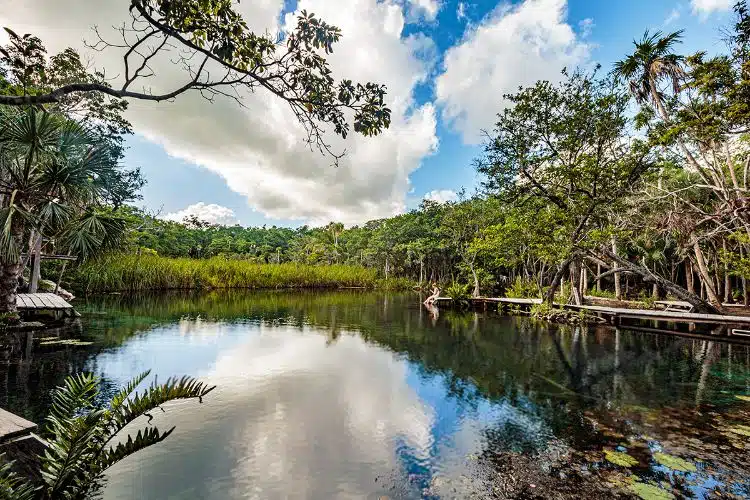 If you are driving towards Valladolid, you can check out the Gran Cenote, a little too expensive, in my opinion, but it's a beautiful and very well-known semi-open cenote.
If you are heading towards Cancun, you must visit the cenote Taak bi ha, a spectacular cave cenote with crystal clear water.
With this itinerary, I just wanted to offer an idea of what 5 days in Tulum could be like and what I would do if I had such limited time. Options are endless, though, and it's really up to you.
Traveling style is so personal, and there is no right or wrong. You can even spend the 5 days on the beach sipping Margaritas, and it's fine, although you would be missing a lot.
Either way, I am sure you'll have a blast.
Tulum Top Places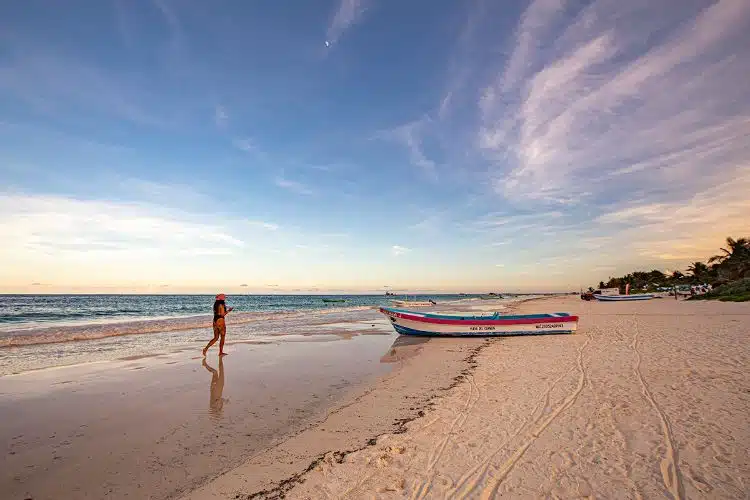 Here below, I am leaving you a list of my favorite places to hang out.
Trendiest restaurant on the beach: Hartwood
Best Vegan Restaurant: La Hoja Verde – downtown /Sanara restaurant – beach zone
Best meat restaurant: Asadero – downtown
Best Mexican gourmet restaurant – Centonzle – downtown
Best cafe in town: Botanic Garden – downtown
Best coffee' in town Ki'bok
Best burritos: Burrito Amor
Cool healthy restaurant: Raw Love – downtown and on the beach
Top luxury Hotel: Be Tulum
Coolest hotel: Nomade Tulum
Most Elegant Hotel: Casa Malca
Vegan and Organic grocery store: Gipsy Market
Best Bakery: Gipsy Market / Italdo
About the Author
More info
Best VPN for Travel: ExpressVPN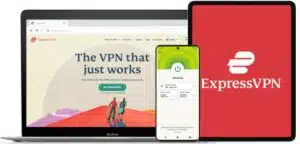 Heading abroad? Use ExpressVPN to access your social media accounts, unblock your favorite entertainment sites, and stay connected with friends and family. And get cheaper flights, of course.
Pros
✅ Next-gen, high-speed servers in 94 countries
✅ Works on iOS, Android, Windows, Mac, Linux, browsers, and more
✅ 256-bit AES encryption protects your data, even on hotel Wi-Fi
✅ Unblocks Netflix and other streaming sites
Cons
❎ No dedicated IPs
Get 3 extra months free of ExpressVPN when signing up for a 1-year plan. That's a 49% saving and a monthly cost of just $6.67! You also get a 30-day money-back guarantee.