Ready to spend some time in a small paradise? If so, you've come to the right place! Check out our guide for the best options to travel from Cozumel to Tulum.
Tulum is a magical town located in southeastern Mexico. It's a small paradise in Quintana Roo state, near Chetumal, Caribbean sea.
It is one of those places that is hard to explain in words. It has a serene, magical vibe, and you almost feel like it is whispering answers to life's biggest questions in your ears.
Best VPN for Travel: ExpressVPN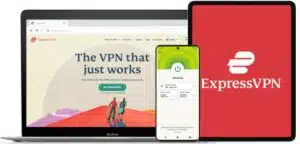 Heading abroad? Use ExpressVPN to access your social media accounts, unblock your favorite entertainment sites, and stay connected with friends and family. And get cheaper flights, of course.
Pros
✅ Next-gen, high-speed servers in 94 countries
✅ Works on iOS, Android, Windows, Mac, Linux, browsers, and more
✅ 256-bit AES encryption protects your data, even on hotel Wi-Fi
✅ Unblocks Netflix and other streaming sites
Cons
❎ No dedicated IPs
Get 3 extra months free of ExpressVPN when signing up for a 1-year plan. That's a 49% saving and a monthly cost of just $6.67! You also get a 30-day money-back guarantee.
Seeing the full moon reflecting on the clear waters of the Caribbean sea and listening to the sound of waves crashing on the shore as you walk barefoot on a white sand beach is an experience that will change your perspective.
The jungle-like surroundings, the cenotes, wildlife (the possibility to see dolphins and whales), and archaeological sites are beautiful places that appeal to any traveler's natural appreciation for nature's beauty and mystery.
Whatever the reason you have for visiting this beautiful area along the coast of Quintana Roo, let us show you some of the best places to see!
Check our guide for the best options to travel from Cozumel to Tulum and our Mexico transportation guide.
How far is Tulum from Cozumel?
The distance from Cozumel to Tulum is 40 miles or 64 kilometers. Tulum can be reached in two to four hours, depending on your transport method.
30 to 35 minutes separate Playa Del Carmen from Cozumel. Between the two lands, the sea stretches for 11.8 miles or 19 kilometers.
The following table outlines all transportation options from Cozumel to Tulum:
Getting to Tulum from Cozumel
Journey Duration: 2 – 4 hours
We highly recommend a combined ferry + ADO bus ticket from Cozumel to Tulum.

In Mexico, buses are the most popular mode of transportation. They often come equipped with air conditioning and a restroom.
Transportation is provided by ADO, a bus service that offers a variety of destinations.
The trip from Cozumel to Tulum is quite economical when choosing this type of transport since it is an organized trip that includes the price of the ferry ticket in the offer.
It is possible to take a bus in Playa del Carmen from two different terminals; 5th Avenue and Benito Juarez.
ADO Bus + Cozumel ferry to Tulum Schedule
| Departure Time | Arrival Time | Duration | Price per Person | |
| --- | --- | --- | --- | --- |
| 07:00 AM | 10:00 AM | 3 hours | USD 34 | |
| 08:00 AM | 10:37 AM | 3 hours | USD 34 | |
| 09:00 AM | 11:26 AM | 1 hour 26 minutes | USD 34 | |
| 10:00 AM | 01:00 PM | 3 hours | USD 32 | |
| 11:00 AM | 12:57 PM | 2 hours | USD 28 | |
| 12:00 PM | 02:45 PM | 2 hours 45 minutes | USD 32 | |
| 01:00 PM | 04:00 PM | 3 hours | USD 32 | |
| 04:00 PM | 06:00 PM | 2 hours | USD 32 | |
| 05:00 PM | 07:20 PM | 2 hours 20 minutes | USD 32 | |
| 06:00 PM | 08:20 PM | 2 hours 20 minutes | USD 28 | |
| 07:00 PM | 09:10 PM | 3 hours 10 minutes | USD 32 | |
| 09:00 PM | 11:40 PM | 2 hours 40 minutes | USD 32 | |
By booking your tickets with us, you can take advantage of the best transportation options to Tulum!
GuateGo
On GuateGo, you can check all available transportation options from Cozumel to Tulum. It is a reliable and easy-to-use platform for comparing prices & schedules and making a booking online.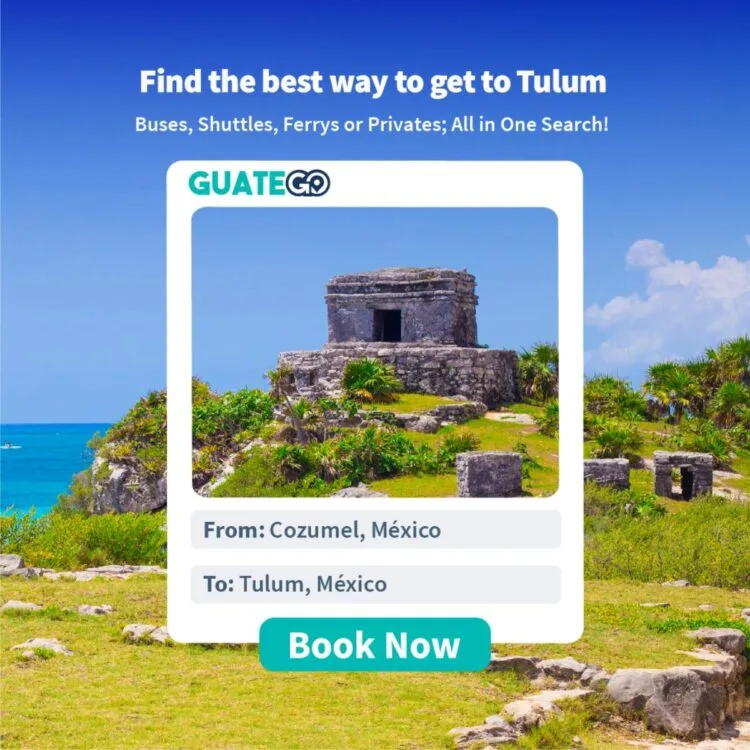 Journey Duration: 2 – 3 hours
When you arrive at the Cozumel ferry terminal, you'll need to purchase tickets for the passenger ferry to Playa del Carmen, which departs every hour between 06:00 AM and 09:00 PM.
Air conditioning is available in the cabin, and vendors usually offer beverages (even beer!) and light snacks.
If you have oversized luggage, it will be checked, and you can claim it upon arrival. Guests can bring backpacks or purses into the main cabin if they fit comfortably on their laps or underneath their seats.
We recommend purchasing your ferry ticket online to ensure availability for your preferred travel time and to avoid long queues at the ticket counter.
Once you have reached the ferry port in Playa del Carmen Port, you can take a shared shuttle to Tulum.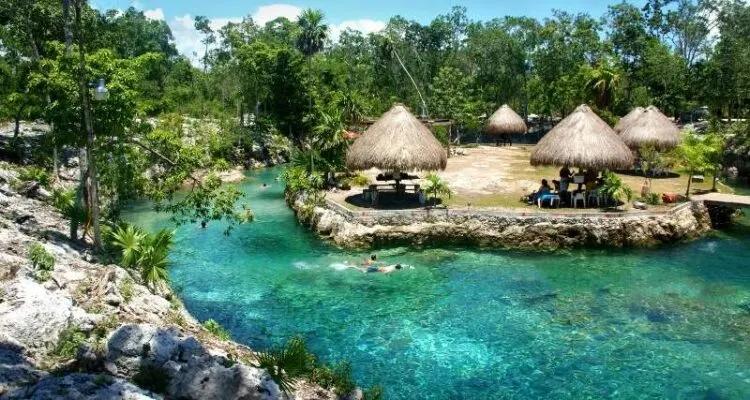 Journey Duration: 2 hours
Another option is to arrange private transportation from the ferry terminal in Playa del Carmen to Tulum.
In this case, you must purchase the ferry ticket from Cozumel to Playa del Carmen separately.
We recommend booking the private transfer ahead of time to have your driver waiting for you at the pier in Playa del Carmen. This option works well for you if you are traveling in a small group or want to stop along the way.
4. Driving with Rental Car + Ferry
Journey Duration: 2 hours
You must remember that cars rented in Cozumel are not allowed on the car ferry if you want to drive to Tulum and explore it from there.
You will need to rent a car in Playa del Carmen to use in Tulum.
Renting a car in Playa makes getting to Tulum convenient and easy. Furthermore, it allows you to explore nearby archeological sites, cenotes, and more during your vacation!
Rentalcars compares 900 companies at over 53,000 locations. Click here to guarantee you the best car rental price.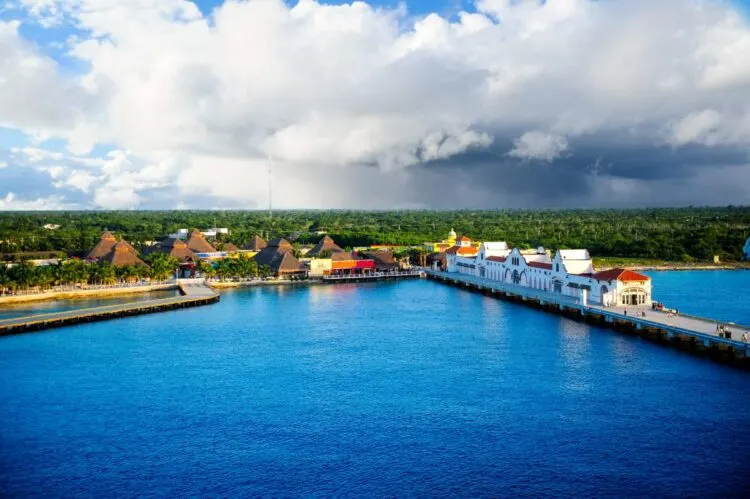 5. Taxi + Ferry from Cozumel to Tulum
Journey Duration: 2 hours
If you decide to take a taxi to Tulum, taxi drivers will wait outside the ferry terminal.
For a better price, we recommend walking to the taxi stands along the Paseo del Carmen Shopping Center parking lot or near the corner of Benito Juarez and Fifth Avenue once you reach Playa del Carmen.
The price for a taxi from Playa del Carmen to Tulum is around 4000 pesos.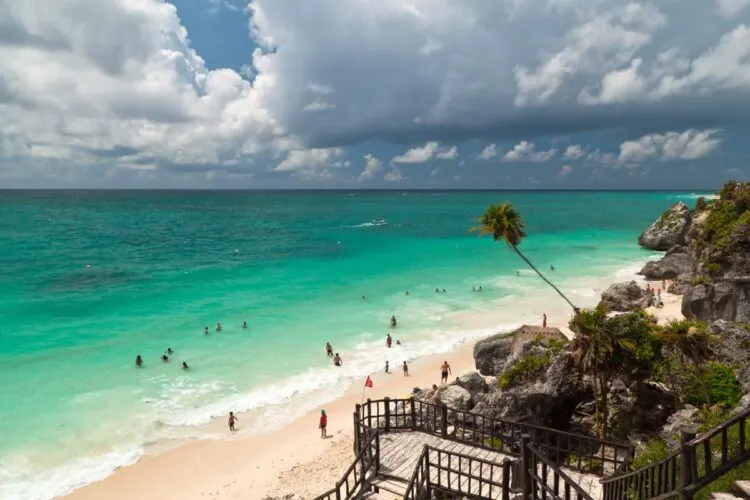 Best day tours in Tulum
Get Your Guide helps you find the best tours wherever you are heading. It's usually the first website I check when planning a trip to a new place.
The following widget shows some of the best day tours in Tulum:
Where to stay in Tulum
The following map shows all accommodation options in Tulum:
Frequently Asked Questions
How long is the ferry from Cozumel to Tulum?
From the time you load to the time you deboard, the ride takes about 45 minutes, though the moving time is closer to 30 minutes.
Can you fly from Cozumel to get to Tulum?
Cozumel has an airport, but you must take a ferry to Playa del Carmen and then drive 45 minutes south to get to Tulum since there is no airport. The closest airport to Tulum is Cancun International Airport, which is 81 miles or 131 kilometers away, so if you consider flying, this is where you will have to arrive first.
How much is a taxi from Cozumel to Tulum?
Taxi rides from Cozumel to Tulum cost an average of 96 USD, and the journey takes an hour.
More Routes from Cozumel, Mexico