Driving in Costa Rica is rewarding. It gives you many conveniences that you cannot get from public transport.
However, how easy is it to drive in Costa Rica?
Is getting a rental car something you should consider on your trip here?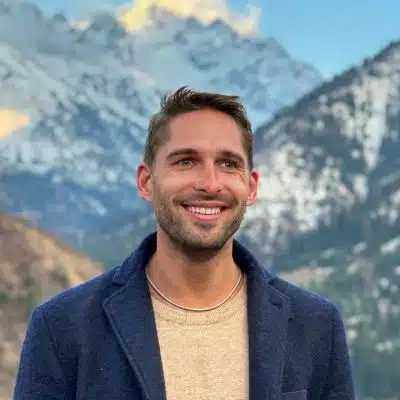 Is driving in Costa Rica hard?
Here is the truth: driving in Costa Rica can be very daunting.
Most first-time visitors will choose to use public transportation or to get on private transfers instead of renting a car to drive around themselves.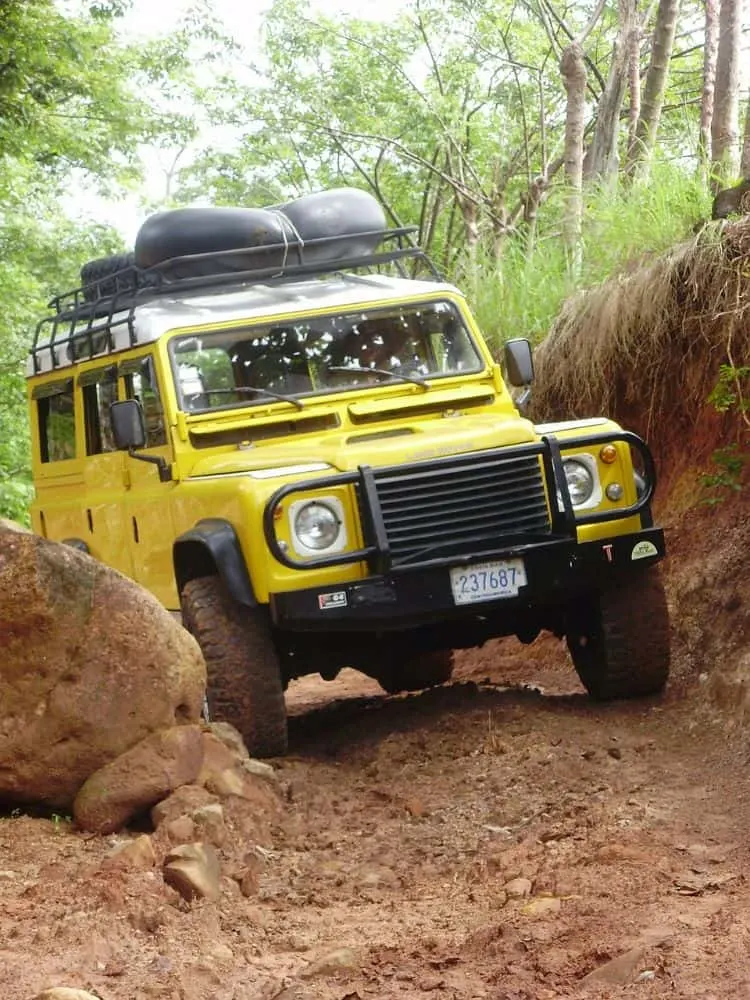 What are the roads like in Costa Rica?
The condition of the roads in Costa Rica vary greatly on the location.
If you are staying and driving in well-developed parts of the country like San Jose, you get to enjoy two-lane highways that are paved.
However, if you find yourself in remote provinces or less-developed communities, chances are the roads aren't paved at all. Furthermore, your route may ask you to cross rivers and drive on rough roads.
For certain regions it is essential to use a 4×4 vehicle.
What side of the road do they drive on in Costa Rica?
In Costa Rica, you drive on the right hand side of the road.
Costa Rica road signs
Costa Rica is infamous for its lack of road signs. While some areas will have them, the country is in dire need of proper street and route signages in general.
The lack of road signs in Costa Rica makes it very easy for new drivers to get lost.
If and when there are road signs, they will be in Spanish. This is a challenge if you are not familiar with the language at all.
Here are some basic Costa Rica road signs you have to know:
NO VIRAR EN U means NO U-TURN
NO ESTACIONAR means NO PARKING
Triangular warning signs indicate HAZARD
Speed limit signs indicate KILOMETERS
Traffic lights function the same
[Form id="6″]
Is it safe to drive in Costa Rica?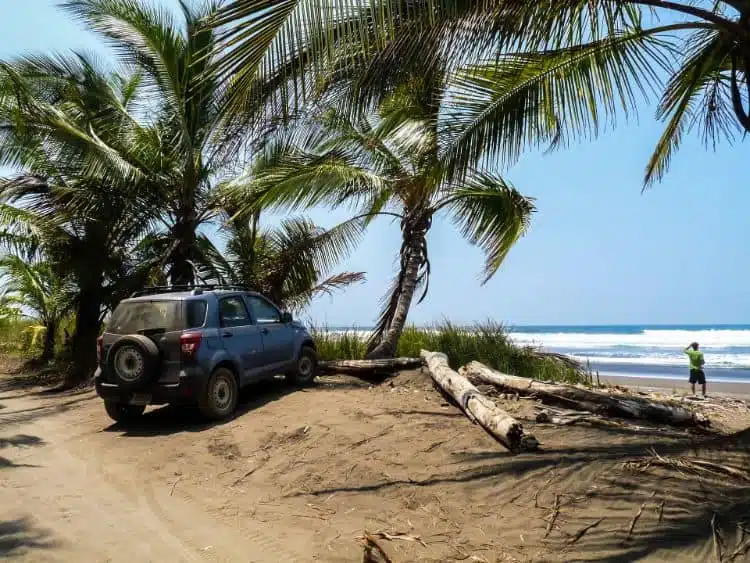 Driving in Costa Rica is safe if the driver follows safety protocols – as in any destination.
When it comes to weather conditions, it is important to keep in mind the hazards that come with natural hindrances such as fog and rain.
When we speak of thieves looking after loots inside the car you are driving around with, common sense prevails: do not leave valuables inside, no matter how short you intend to stay out of the vehicle.
About the aforementioned lack of road signages in the whole of Costa Rica, there are digital applications which you can use in order for your driving to be both safe and worry-free.
Driving apps to use in Costa Rica
Waze App is a particularly popular app which drivers in Costa Rica use.
It assists you in traffic navigation, provides you with important details such as roads under construction and heavy traffic to avoid.
When you rent a car, it is vital that you choose one with a GPS system. This enables you to navigate through areas conveniently.
When digital driving apps fail you, there are still the old-school Costa Rica road maps in hard copy.
They will come in handy when your GPS malfunctions, your phone battery dies, your Wifi connection is lost or your app crashes.
Driving in Costa Rica at night
Driving in Costa Rica at night is in general not safe, especially not for first-time visitors.
The lack of signage is coupled with inexistent road lines, unpredictable road conditions and unmindful drivers at night.
If you need to do so, make sure your rented car is equipped with GPS – that takes care of your 'getting lost' part.
What takes care of the 'accident-prone' part when it comes to driving at night during bad weather conditions?
None, so better do not drive on such an occasion.
Furthermore, the lack of ample lighting around neighborhoods makes it hard for you to spot pedestrians, motorcycle and bicycle riders, and even crossing animals at night.
If driving at night in Costa Rica (under good weather) cannot be avoided, practice slow and defensive driving.
Can tourists drive in Costa Rica?
Tourists can drive in Costa Rica if they meet the following criteria:
They are 18 years old and above (the legal driving age in Costa Rica) although rental companies reserve the right to release their cars for rent only to drivers ages 21 and above
They have their valid original driver's license from their home country with them
They have their original passport with them
They have a valid tourist stamp on their passport
Do you need an international driver's license in Costa Rica?
You do not need to have an international driver's license in Costa Rica as long as you have your valid original driver's license with you. This is applicable for three months.
After three months in the country, you are required to get a Costa Rican driver's license.
Is it worth renting a car in Costa Rica?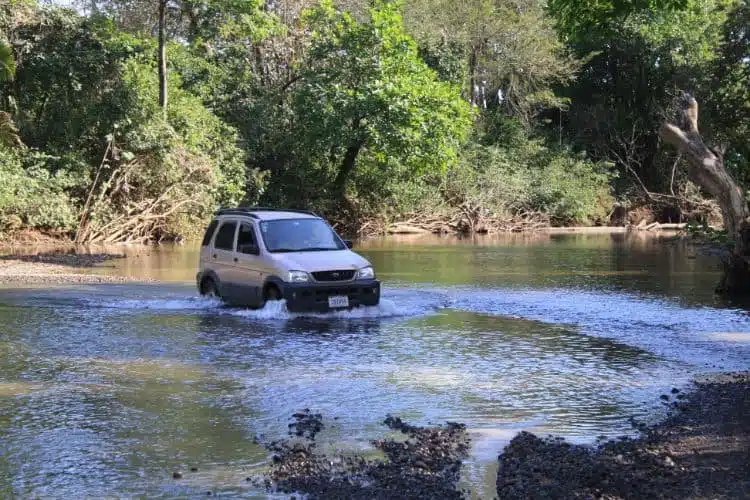 Renting a car will enable you to smoothly go from one province to another.
This proves to be cost-efficient when you weigh in all factors that come with booking a tour or taking public transportation.
Renting a car during your stay in Costa Rica gives you the utmost comfort of traveling at your own pace and at your own time.
It also gives you the liberty to do scenic and worthwhile stops along the way, making your itinerary flexible yet jam-packed with interesting sights to see, places to visit, and things to try.
Booking a Costa Rica car rental is one of the best ways that I recommend when getting around places such as Jaco, San Jose, and Monteverde.
About the Author
More info
Best VPN for Travel: ExpressVPN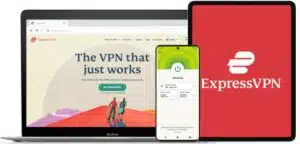 Heading abroad? Use ExpressVPN to access your social media accounts, unblock your favorite entertainment sites, and stay connected with friends and family. And get cheaper flights, of course.
Pros
✅ Next-gen, high-speed servers in 94 countries
✅ Works on iOS, Android, Windows, Mac, Linux, browsers, and more
✅ 256-bit AES encryption protects your data, even on hotel Wi-Fi
✅ Unblocks Netflix and other streaming sites
Cons
❎ No dedicated IPs
Get 3 extra months free of ExpressVPN when signing up for a 1-year plan. That's a 49% saving and a monthly cost of just $6.67! You also get a 30-day money-back guarantee.