Costa Rica is known for its local beers. Which of these Costa Rica beer favorites should you try on your visit?
Exploring Costa Rica's vibrant culinary scene isn't complete without immersing yourself in its rich beer culture!
Indeed, this tropical paradise is not just about idyllic beaches and lush rainforests. It's also a budding beer destination that is increasingly gaining global recognition. Every bar and restaurant proudly showcases local beers that range from mainstream to artisanal labels, each reflecting the country's unique flavor profiles and brewing traditions.
Best VPN for Travel: ExpressVPN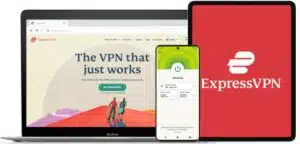 Heading abroad? Use ExpressVPN to access your social media accounts, unblock your favorite entertainment sites, and stay connected with friends and family. And get cheaper flights, of course.
Pros
✅ Next-gen, high-speed servers in 94 countries
✅ Works on iOS, Android, Windows, Mac, Linux, browsers, and more
✅ 256-bit AES encryption protects your data, even on hotel Wi-Fi
✅ Unblocks Netflix and other streaming sites
Cons
❎ No dedicated IPs
Get 3 extra months free of ExpressVPN when signing up for a 1-year plan. That's a 49% saving and a monthly cost of just $6.67! You also get a 30-day money-back guarantee.
These Costa Rican beers have resonated well with not only locals but also international visitors, catapulting them into the global market as prized export goods.
In recent years, there has been a noticeable surge in the production and appreciation of craft beers. Beer enthusiasts are continually seeking novel experiences, challenging Costa Rican brewers to innovate and deliver more exotic brews.
While beer is a major player, Costa Rica's alcoholic beverage scene extends to other exciting choices. Among these is the locally beloved guaro, a sugarcane-derived liquor bearing a taste reminiscent of rum. Cacique Guaro leads the pack in this category, offering a cost-effective option for those wishing to sample this distinct Costa Rican spirit.
So, if you wan to try some of the best beers in Costa Rica, let's dive in!
Costa Rica Beer
Most popular Costa Rica beer brands are produced and distributed by one brewing company, namely Cervecería Costa Rica.
Cervecería Costa Rica is a giant in the nation's beer industry, producing and distributing the majority of the country's most loved beer brands. It's a beacon of local brewing excellence that has etched its name in the hearts of many beer enthusiasts.
Operating under the umbrella of Florida Ice and Farm Company, or FIFCO, a multinational corporation renowned for its diverse beverage and retail offerings, Cervecería Costa Rica leverages advanced brewing techniques and quality ingredients to craft beers that authentically represent the country's rich, tropical charm and warmth.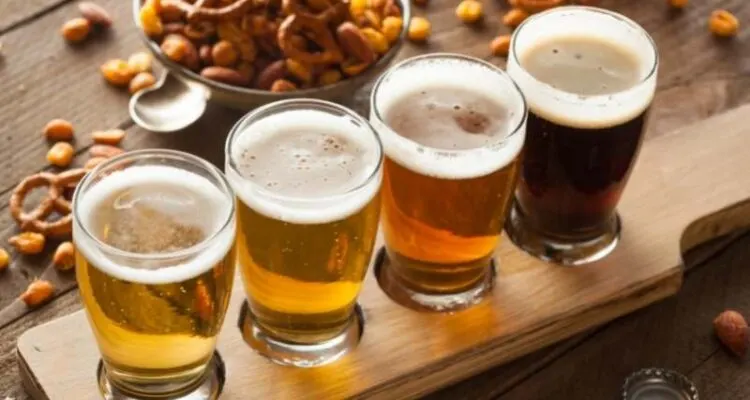 What beer is sold in Costa Rica?
Four beer brands are sold in Costa Rica, which has gained a constant following. These are:
1. Imperial
Imperial is not just a beer brand in Costa Rica, it's an icon – a symbol of the country's long-standing brewing tradition. It is often the first choice for locals, perfectly blending Costa Rican temperament with German brewing craftsmanship.
Moreover, Imperial sets itself apart by its commitment to the environment, proudly touting itself as the world's first 'water positive beer'. This signifies the brand's dedication to sustainable brewing practices that prioritize water conservation, a critical factor in today's era of climate change.
Since its inception in 1924, Imperial has offered a variety of brews, each with its own distinct characteristics:
Imperial
Style: American Lager
Alcohol by volume: 4.5%
Imperial Light
Style: American Light Lager
Alcohol by volume: 3.7%
Imperial Silver
Style: American Adjunct Lager
Alcohol by volume: 4.5%
2. Pilsen
Pilsen is another stalwart in the Costa Rican beer scene, boasting a history that spans over a century. First brewed in 1888, this enduring brand has firmly positioned itself as the country's second most popular beer!
Pilsen is the brew of choice for those who crave a more robust flavor profile than its cousin, Imperial.
This beer stands out with its distinctive light color and bitter taste, offering an alternative experience for those seeking to explore beyond the common beer offerings.
Furthermore, Pilsen is noted for its higher alcohol content, providing a stronger kick that adds to its appeal. Despite the evolution of Costa Rica's beer market over the years, Pilsen's enduring presence testifies to its cherished place in the country's beer-drinking tradition.
Pilsen
Style: Bohemian Pilsner
Alcohol by volume: 5.1%
3. Bavaria
Bavaria Costa Rica Beer occupies a special niche in the country's beer landscape as a premium offering. This top-tier brand has been satisfying local beer connoisseurs since it first entered the scene in 1932.
Its longevity in the market is a testament to its quality and the brewers' commitment to excellence.
In 2015, Bavaria further expanded its footprint with a new addition to its portfolio, reaffirming its dedication to innovation and diversification. The brand's diverse range is indeed one of its key strengths, setting it apart from other Costa Rican beer brands.
With Bavaria, drinkers have the luxury of choice, being able to select from a broad spectrum of flavors, styles, and strengths. This versatility allows Bavaria to cater to a variety of tastes and preferences, making it a preferred brand for those who appreciate the art of beer tasting.
Whether you're seeking a crisp, refreshing lager, a robust dark beer, or a well-balanced gold, Bavaria has got you covered, making every sip a unique experience.
Here's what Bavaria has to offer:
Bavaria Dark
Style: Munich Dunkel Lager
Alcohol by volume: 5%
Bavaria Light
Style: American Light Lager
Alcohol by volume: 3.4%
Bavaria Gold
Style: German Pilsner
Alcohol by volume: 5%
Bavaria Red
Style: American Light Lager
Alcohol by volume: 4.5%
Bavaria Chill
Style: American Adjunct Lager
Alcohol by volume: 4%
4. Rock Ice
Despite being a relatively recent entrant into Costa Rica's beer scene, Rock Ice has made a significant impact since its inception in 1995.
What sets this brand apart is its innovative ice brewing process. In this technique, the brewed beer is subjected to a chilling phase that leads to the formation of ice crystals, which are then removed. This results in a smoother, purer, and more concentrated brew that differentiates Rock Ice from its competitors.
Moreover, Rock Ice isn't afraid to push the envelope in terms of flavors. It has developed a reputation for delivering fruity, distinctive notes that add a touch of freshness to every sip. This bold approach to experimentation has led to a line-up of unique beer varieties that truly stand out in the market.
Rock Ice has swiftly established itself as a forward-thinking beer brand in Costa Rica, demonstrating a willingness to disrupt traditional brewing methods to create exciting, palate-pleasing beers.
Whether you're a seasoned beer aficionado or a curious newbie, Rock Ice offers a fresh and enticing perspective on Costa Rican beer.
Rock Ice
Style: American Adjunct Lager
Alcohol by volume: 4.7%
Rock Ice Limon
Style: Fruit and Field Beer
Alcohol by volume: 5.2%
Rock Ice Golden Monkey
Style: Fruit and Field Beer
Alcohol by volume: 5%
Artisan beer and craft beer in Costa Rica
The Costa Rican beer landscape is undergoing a transformation heralded by the advent of numerous small-scale breweries across the country. These local breweries have sparked a 'beer revolution,' pushing boundaries and challenging conventions with their exceptional artisan and craft beers.
They embody the spirit of innovation and independence, breathing new life into the Costa Rican beer scene.
A characteristic feature of these craft beer ventures is their locality; the beers are often sold and savored in the very areas where they are brewed. This fosters a unique sense of community, fostering a connection between the brewer, the beer, and the beer enthusiast!
Increasingly, locals and tourists alike are flocking towards these craft beer options, drawn by the promise of a departure from the usual, commercial fare. They offer a chance to explore unique flavor profiles and brewing techniques, taking drinkers on a flavorful journey through the depths of craft beer creation.
Among the many microbreweries making waves in Costa Rica, the Craft Brewing Co. stands out. It has made a significant impact on the local beer market with a selection of highly acclaimed beer products, each a testament to their dedication to brewing excellence and innovation.
Some of their notable beer products are:
Segua Red Ale
Alcohol by volume: 5%
Libertas Tropical Golden Ale
Alcohol by volume: 7%
Malacrianza Scottish Ale
Alcohol by volume: 6%
How much is a beer in Costa Rica?
If you buy Costa Rica beer in a grocery store or a supermarket, one bottle will cost you about 700 to 900 colones.
If you are drinking in a bar, the cost for a bottle of beer starts at 1000 colones.
Is it safe to drink beer in Costa Rica?
Absolutely, it is safe to drink beer in Costa Rica. The country offers a wide variety of local and craft beers that are both delicious and safe to consume.
However, as with any travel destination, it's wise to be mindful of potential risks, such as bootleg alcohol. Illegitimate sources may distribute these, so always ensure to buy your beer from reputable vendors.
Pay close attention to the packaging and lookout for signs of tampering or questionable labelling. Being vigilant can greatly enhance your beer-drinking experience in Costa Rica, and this advice is valuable for any global traveler.
Remember, your safety and enjoyment go hand in hand.
Which beer is considered the national beer of Costa Rica?
Imperial is often referred to as the 'beer of Costa Rica.' Its popularity among locals, coupled with its unique blend of Costa Rican and German brewing influences, have solidified its position as the national beer.
Are there any beer tasting tours in Costa Rica?
Yes, many breweries and tour companies offer beer tasting tours that allow visitors to sample a variety of local and craft beers, while learning about the brewing process and Costa Rica's beer history.
Are Costa Rican beers available internationally?
Yes, some of the more popular Costa Rican beer brands, like Imperial and Bavaria, are exported and can be found in select international markets. However, availability can vary depending on the country and retailer.
What is a good Costa Rican beer for someone who prefers light beers?
For light beer lovers, Imperial Light and Bavaria Light are excellent choices, offering a refreshing taste with lower alcohol content.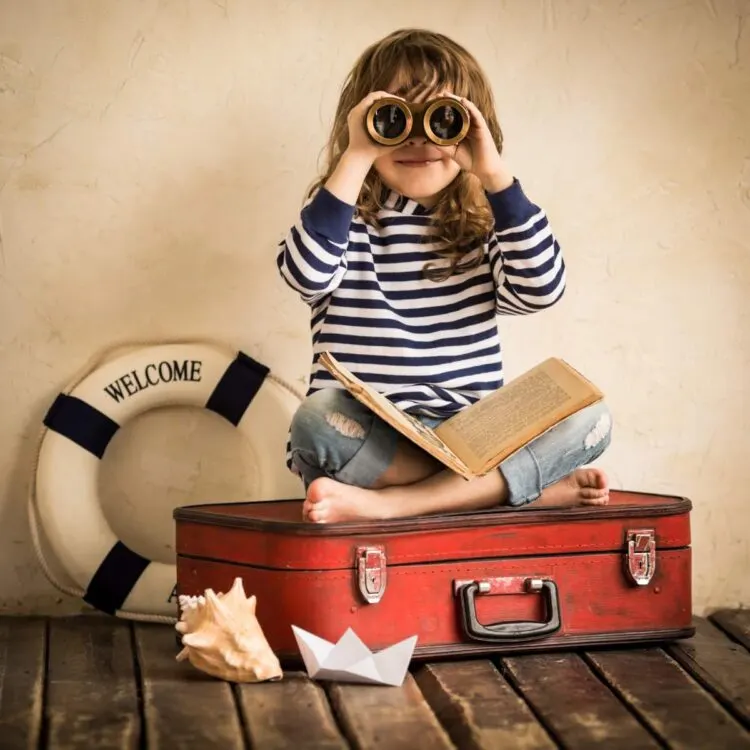 Protect your trip: With all our travel experience, we highly recommend you hit the road with travel insurance. SafetyWing offers flexible & reliable Digital Nomads Travel Medical Insurance at just a third of the price of similar competitor plans.