San Francisco, in northern California, is a mountainous town at the tip of the peninsula, surrounded by the San Francisco Bay and the Pacific Ocean.
It is famous for fog throughout the year, the colorful Victorian houses, the iconic Golden Gate Bridge, and the cable car.
Tip: We offer detailed guides about USA transportation.
How far is San Jose from San Francisco?
The distance from San José to San Francisco is nearly 67.60 km or 42.01 miles.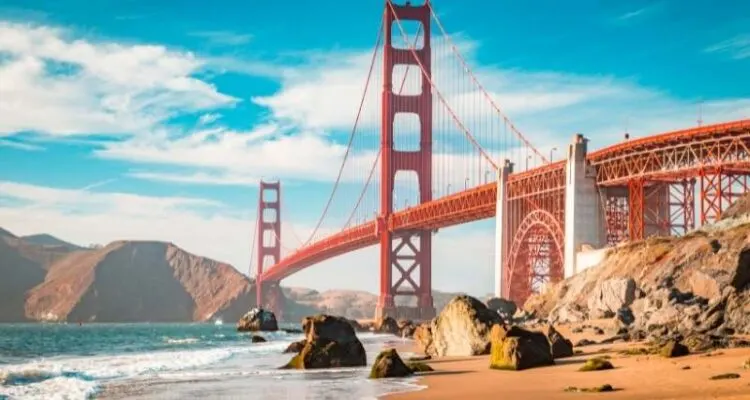 How to get from San Jose to San Francisco
1. Take a Taxi
The fastest way to get from San Jose to San Francisco is by taxi.
2. San Jose to San Francisco Train
The easiest way to find the cheapest train ticket between San Jose and San Francisco is to plan earlier and book your train journey in advance.
The average travel time between these cities is nearly four hours and 54 minutes, but the fastest you can reach is one hour and 42 minutes.
Over the past 30 days, the average lowest price for passengers on a train between San Francisco and San Francisco was $23.69. If you have a few days left to travel, you can save an average of $0.87 compared to the last fare by booking your trip three days before your trip is planned.
Do you want to save on last-minute rates and have more flexibility on the days that you travel? Look at the middle of the week schedules because they are often less crowded and mostly less costly than purchasing tickets for a departure on Friday or a weekend.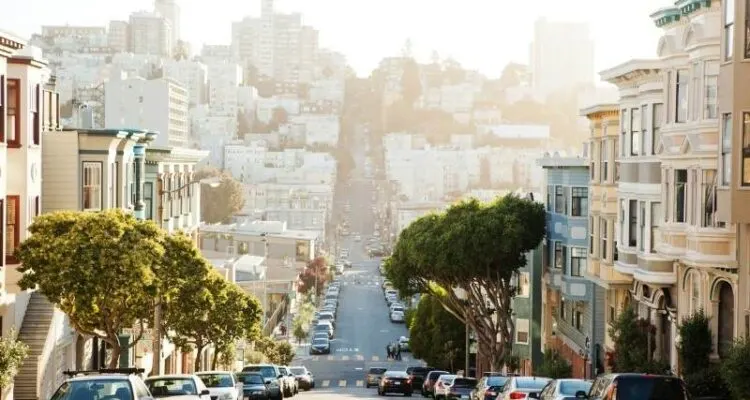 3. Take a bus from San Jose to San Francisco
The distance between San José and San Francisco is nearly 42.01 miles or 67.60 km. A bus's average time to travel between these two cities is almost one hour 33 minutes; however, the fastest time to get there by bus is one hour.
Are you looking for a way to spend time while traveling? Most buses offer free Wi-Fi. This means you can finish your work, browse social media, and stream music while you travel.
4. BART (Bay Area Rapid Transit)
BART is also very suitable for your journey between San Jose and San Francisco; however, it mostly operates in East Bay and San Francisco. The nearest stop to San Jose serving currently is the South Fremont Station/Warm Springs. The Milpitas station is scheduled to operate in 2020.
But you can get on the BART at the nearest station in San Francisco and travel in it to Fremont, and you can take a bus over to San Jose Diridon Station from there.
5. Drive yourself
If you have your own vehicle and don't want to get into the trouble of taking public transport, you can drive yourself. The journey between San Jose and San Francisco isn't very long, so driving yourself is not a bad option.
San Francisco has so much to offer, making it difficult to plan your trip. To help you out, I have put together a list of the BEST THINGS TO DO IN SAN FRANCISCO and provide you with ideas on HOW TO SPEND AN AFTERNOON IN SAN FRANCISCO.
Find here all you need to know about HOW TO GET TO SAN FRANCISCO.
Do you want to escape the city for a few days? How about a trip to Las Vegas? Read here WHAT TO DO IN LAS VEGAS and HOW TO GET TO LAS VEGAS FROM SAN FRANCISCO.
You will never run out of places to travel to in the US. Here is our list of the BEST PLACES TO VISIT IN USA.