Traveling to San Francisco from the major surrounding cities has been made easier than ever. We give you the different ways on how to travel to San Francisco in this article.
Dubbed as one of the most visited cities both in the region and the whole world, San Francisco welcomes thousands of visitors daily. If you live nearby – in Seattle, San Jose, San Diego, and Los Angeles – there is no understandable reason why you should not visit this place.
You are spoiled with numerous choices as to how you can travel to San Francisco. Several public and private modes of transportation work together to bring you to this major city. A bonus fact – getting around San Francisco is a breeze, too!
Tip: We offer detailed guides about transportation in the US.
How to Travel to San Francisco
1. Flying to San Francisco
There are three major airports that you can use as your gateway to San Francisco. These are San Francisco International Airport (SFO), Oakland International Airport (OAK), and San Jose International Airport (SJC.)
SFO proves to be a popular choice for travelers. A lot of airlines use this hub, making it one of the busiest airports in the world. United Airlines is the leading carrier when it comes to both international and domestic flights coming to SFO.
From SFO to the city center, it will not be a problem as you will be spoiled by options from both public and private transit companies.
2. Riding a bus to San Francisco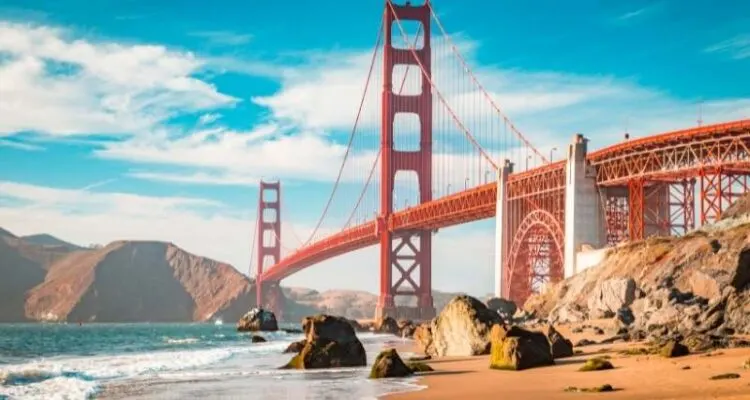 There are many buses you can catch going to San Francisco. It all depends on your point of origin:
Samtrans covers multi-city routes including buses coming to San Francisco.
AC Transit takes passengers from Oakland and other East Bay cities to San Francisco.
Golden Gate Transit travels from Marin and Sonoma Counties to different points in San Francisco.
Vallejo Baylink takes passengers from Vallejo to San Francisco's Ferry Building through Route 200 by ferry and bus.
Note that there is no central terminal for buses in San Francisco. All companies have designated stops within the city.
3. Riding a train to San Francisco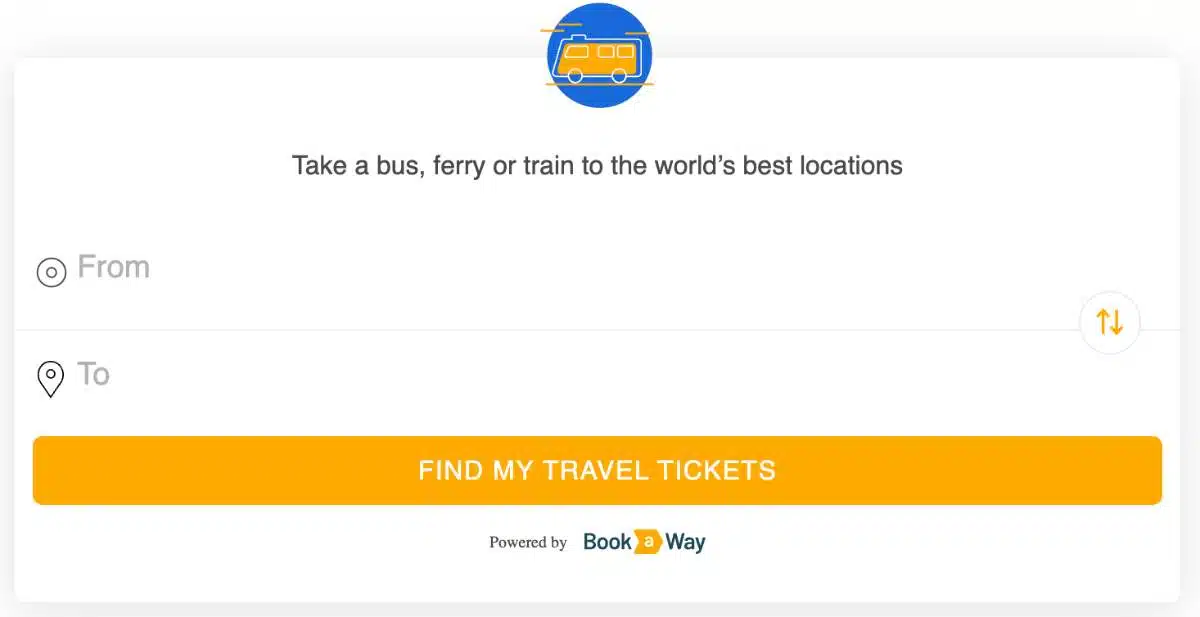 Amtrak dedicates the California Zephyr to passengers from Chicago, Omaha, Denver, and Salt Lake City to San Francisco. It is one of the most scenic ways to travel to the city.
For other Amtrak routes such as the Coast Starlight, the Capitol Corridor, and the San Joaquins, these will call for you to transfer buses at some point to reach San Francisco.
Bay Area Rapid Transit (BART) has stops that will take you to different points in San Francisco, including SFO. This is useful if you are coming anywhere from East Bay, Oakland, or Berkeley.
CalTrain has a station in Dubuque Avenue, South San Francisco. If you are coming from zones like the Peninsula, Silicon Valley, or South Bay, where CalTrain is of service, you can use this mode to travel to San Francisco.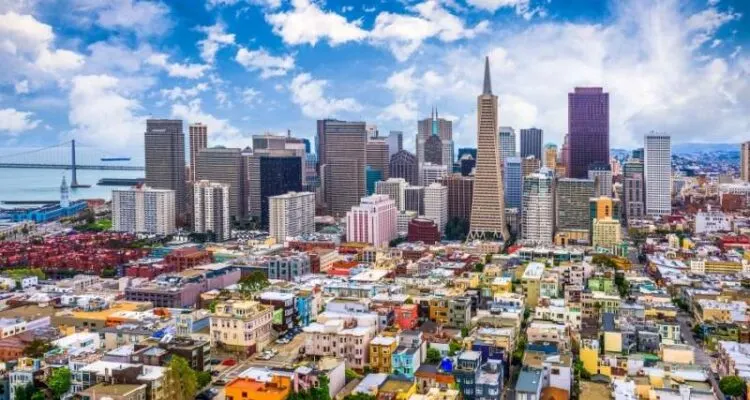 4. Riding a boat to San Francisco
Arrive in style by riding a passenger boat, a cruise ship, or even a private yacht to San Francisco. There are two piers in the area – Fisherman's Wharf and the Ferry Building.
Both are situated near bus and train stations, making your trip within San Francisco possible and comfortable.
Vallejo Baylink serves the North Bay region and transports passengers to California through a scenic route.
Golden Gate Ferry has daily transport schedules for travellers coming to San Francisco from Sausalito, Larkspur and Tiburon.
Blue and Gold Fleet has ferries coming from Sausalito, Tiburon, Angel Island, Oakland, Alameda, Richmond and Vallejo. In San Francisco, they offer numerous cruises that enable you to experience different sightseeing attractions in the Bay Area.
5. Driving to San Francisco
These are your road options when driving to San Francisco:
US 101 connects parts of the north and the south to San Francisco. From the north, it passes by the Golden Gate Bridge.
Interstate 280 serves the same parts of US 101 with better scenery along the way.
Interstate 80 enters to the east of San Francisco and passes by San Francisco Bay Bridge.
How to travel to San Francisco
San Francisco has so much to offer, making it difficult to plan your trip. To help you out, I have put together a list of the BEST THINGS TO DO IN SAN FRANCISCO and provide you with ideas on HOW TO SPEND AN AFTERNOON IN SAN FRANCISCO.
Find here all you need to know about HOW TO GET TO SAN FRANCISCO.
Do you want to escape the city for a few days? How about a trip to Las Vegas? Read here WHAT TO DO IN LAS VEGAS and HOW TO GET TO LAS VEGAS FROM SAN FRANCISCO.
You will never run out of places to travel to in the US. Here is our list of the BEST PLACES TO VISIT IN USA.