Planning to go from San Francisco, California, to Las Vegas, Nevada? There are plenty of ways to travel from San Francisco to Las Vegas.
Whether you are in a hurry to reach the city or are open to see some world-famous sites on your way, the San Francisco-Las Vegas route is realistic as it is scenic.
Opt to fly out from San Francisco and reach Las Vegas in the shortest time possible.
Do you have a lot of time to spare? Go for the long drive and spend a day at the Yosemite National Park along the way.
Should you wish to be out of the driver's seat, buy a bus ticket to the city. If you fancy train rides, go the extra mile and travel to Los Angeles before heading to Las Vegas by bus.
Read also: Free and cheap things to do in Las Vegas
How far is San Francisco to Las Vegas?
The distance from San Francisco to Las Vegas is 416 miles or 670 kilometers.
All the essential things you need to know to make your trip from San Francisco to Las Vegas a reality are right here.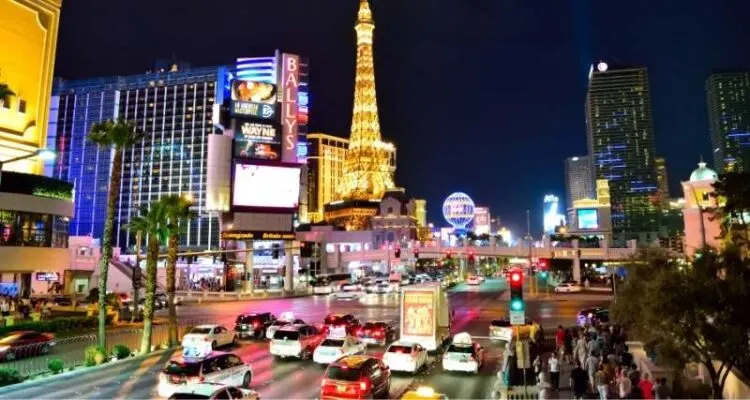 How to get from San Francisco to Las Vegas
1. Flights from San Francisco to Las Vegas
Coming to Las Vegas via airplane is one of the most passenger-friendly ways to travel. It cut the travel time, but it also proves to be cheaper than other public transport options.
Book ahead of time and directly from airline websites to enjoy more savings for your flight.
A one-way flight from San Francisco International (SFO) to Las Vegas McCarran (LAS) ranges from 37 to 54 USD. Some of the airlines that travel this route are Alaska Airlines, Frontier Airlines, and Southwest Airlines.
It takes one hour and 40 minutes to travel from San Francisco to Las Vegas by air. Add at least two hours more for the general airport procedures such as check-in and baggage claim in your itinerary.
2. Bus from San Francisco to Las Vegas
Traveling by bus to and from these two destinations is longer than the other options because of the numerous stops that are part of the bus itinerary.
Transport companies such as Greyhound offer daily trips from San Francisco to Las Vegas. A one-way ticket ranges from 41 to 155 USD, which is dependent on your travel preferences.
Choose the nonrefundable option of the Economy fare if you are absolute about your travel date and earn savings. Alternatively, enjoy the refund privilege of the Flexible fare and let changes be less of your worries.
It takes 14 to 16 hours to travel by bus from San Francisco to Las Vegas. This trip entails for you to transfer buses when you reach Los Angeles Union Station.
Enjoy free wifi and personal power outlets at the comfort of your seat with an extra legroom feature to make your long ride comfort.
Greyhound indicates stops wherein you can grab something to eat or use the onsite amenities for your convenience.
Should you wish to board a bus with fewer stopovers, check for routes tagged as Express Service.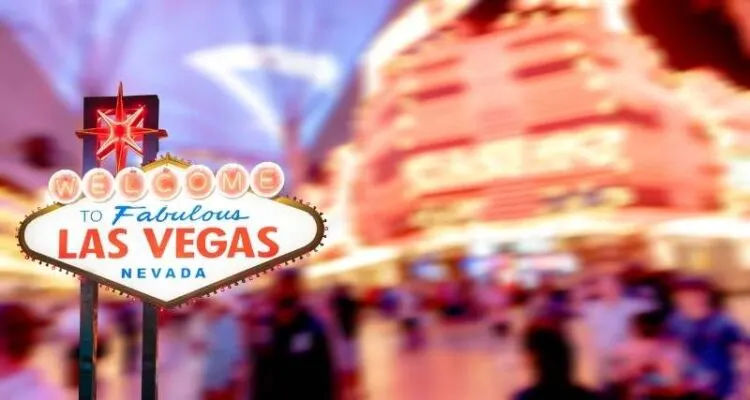 3. Train from San Francisco to Las Vegas
Currently, there is no train system operating between San Francisco and Las Vegas.
If you are keen on riding the train, you have to go from San Francisco to Emeryville, California.
They are ten miles or 16 kilometers away from each other and are a quick 15-minute drive. Amtrak has a metro station in Emeryville, which you can take until you reach Los Angeles.
A train ride from Emeryville to Los Angeles takes twelve hours and 40 minutes. Price starts from 50 USD for a coach seat and can reach 202 USD if you book a roomette.
From Los Angeles, you have to take a bus going to Las Vegas. You can find the transport company Megabus at the Union Station and continue your trip from there.
This trip takes five and a half hours, making your whole journey about 18 hours long.
A high-speed train covering Los Angeles to Las Vegas is in the works after a long hiatus and can be considered in a few years.
The duration of the ride is said to take only 75 to 90 minutes. A one-way ticket is pegged at 60 USD.
4. Driving from San Francisco to Las Vegas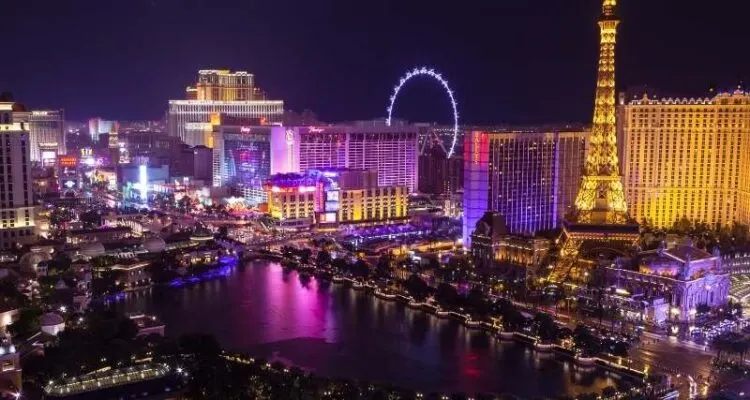 To go to Las Vegas from San Francisco by car has proven to be a popular choice for many travelers.
The ability to travel as you wish is partnered with the opportunity to do some side-sightseeing while on the road, making it an efficient way to manage and stretch your itinerary.
One scenic drive to consider is the Yosemite route from San Francisco to Las Vegas. This takes you to the famous Yosemite National Park, where you have to pay the entrance fee of 30 USD even by just passing by.
With its breathtaking views, you wouldn't really mind paying the price.
Drive through Yosemite via Tioga Entrance toward Lee Vining and continue to Death Valley. Be ready to alter your trip depending on extreme weather conditions that force authorities to close particular roads and access the park.
It takes twelve hours before you reach Las Vegas if you plan just to come and go. Try not to rush in between, and spend a night in one of the inns for a more relaxed drive. The Yosemite Valley calls for one full day of exploration.
In your map, drive to I-5 S find the exits that lead you to I-15 E, which runs directly to Las Vegas. This is less exciting than the first route, but it gets you to the city quicker.
If you wish to rent a car to travel from San Francisco to Las Vegas, prices start at 130 USD a day for a one-way drive. You can conveniently drop off the car in downtown Las Vegas and start exploring the City of Lights from there.