There are different ways to travel from Los Angeles to San Francisco. We all have our likes and dislikes for traveling. So, you decide to choose how you want to go to San Francisco. We will explore the choices for traveling by bus, airplane, car, or train from la to san francisco.
How far is San Francisco from LA?
The distance from San Francisco to Los Angeles is 382 miles or 560 kilometers.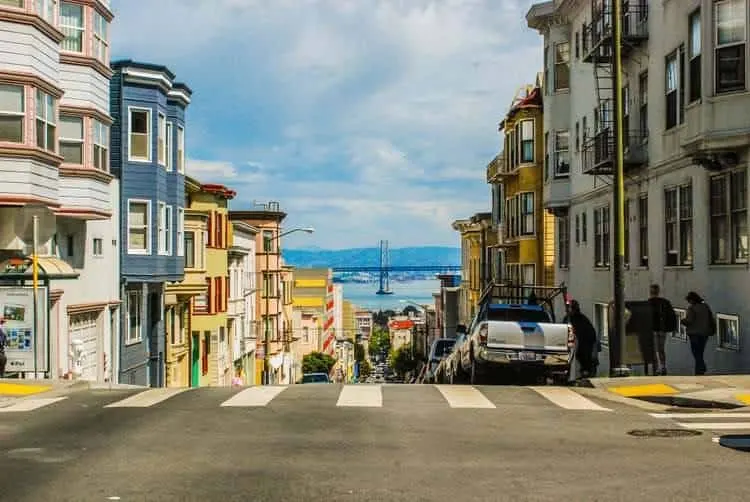 1. Travel by Driving
There are a lot of different ways to drive between Los Angeles and San Francisco, but here we will discuss the most common ways:
1. I-5 from Los Angeles to San Francisco
This route is nearly 382 miles from city center to city center and takes around six hours. I-5 is the fastest route to get to San Francisco, but also a boring one.
2. US Highway 101 from Los Angeles to San Francisco
This route is nearly 430 miles long and follows the coast partway.
It will take you approximately 90 minutes more than the I-5. This highway is less stressful and more scenic.
Leave LA on Interstate 405 north to CA Hwy 14; then, you connect to US Hwy 395 north. Follow this path up the eastern side of Sierras to Lee Vining and Mono Lake.
Cross Yosemite National Park when Tioga Pass is open and head west to San Francisco.
In case Tioga Pass isn't open, go north to Lake Tahoe and then to San Francisco on Interstate 80.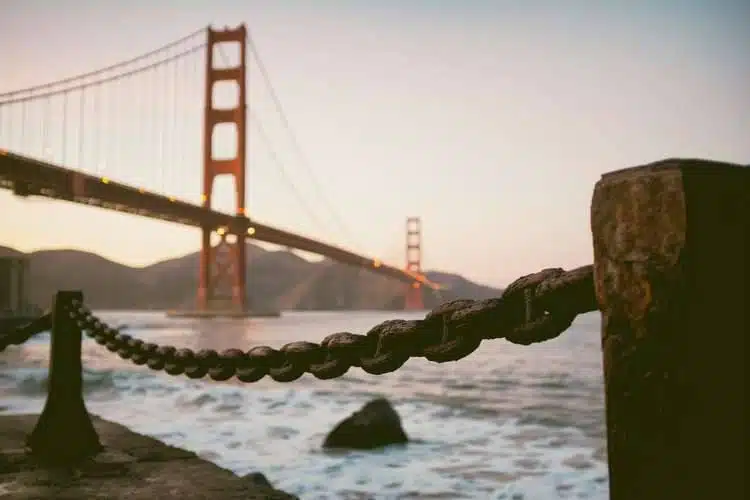 2. Flights from LAX to San Francisco
The flight time is nearly one hour; however, you must spare 1-2 hours to reach the airport early and to collect baggage once you arrive.
You will not be surprised to know that the flights between Los Angeles and San Francisco are quicker than using the bus or train; however, the minor fare difference might be unexpected.
In case you buy your tickets two weeks ahead of your travel time, you will only have to pay a little extra for traveling by air than the fare for train or bus.
If you travel alone you should consider taking the flight rather than driving by car as gasoline gets expensive.
You can compare the prices of tickets for all airlines by using any fare comparison tool or website.
By doing this, you will discover a lot of different options that will help you get from LAX to San Francisco for a good price.
3. Bus from San Francisco to Los Angeles
There are a lot of different buses to get to San Francisco from LA. Let's explore all of our options:
Flixbus offers bus services to San Francisco from LA. On the Los Angeles end, they have stops at five different locations, comprising some on the Westside. You can go to Berkeley, Fremont, San Francisco (Townsend Street near CalTrain Station), San Jose, and Oakland.
A very convenient shuttle bus service that operates between Monterey Park and San Jose, San Francisco, Oakland, or Cupertino can also help you reach your destination. There is just one trip a day that leaves from each place in the morning. It usually takes nearly 8.5 hours to travel between these two locations.
The Megabus operates from LA Union Station to San Francisco CalTrain station, with fare as cheap as $1 if you book your seats in advance. The trip takes nearly 7.5 hours.
The California Shuttle Bus takes about 7.5 hours and offers picks up and drops off at numerous locations. You will get better prices if you reserve your tickets in advance.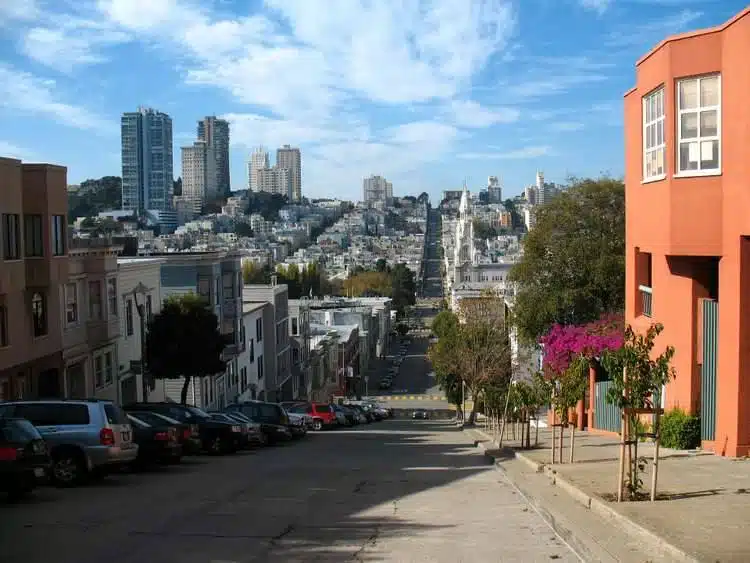 4. Los Angeles to San Francisco Train
You might have heard about the high-speed rail system between San Diego and San Francisco, that project is unlikely ever to happen. However, you can travel using the usual Amtrak train.
The Amtrak Coast Starlight line is from LA's Union Station to San Jose or Jack London Square in Oakland but doesn't extend to the San Francisco city.
But they offer bus/train combos that can help you get to San Francisco.
The trip using Amtrak from Los Angeles to Oakland is slightly more than eleven hours.
A number of the choices comprise long rides through the bus, and in a few situations, you will need to change conveyances two times to get to the destination.
You can take an Amtrak train to San Jose as well, where you can switch to Caltrain to reach San Francisco.
Conclusion
You can travel from Los Angeles to San Francisco by following any of the ways mentioned above.
But it is always better to explore other options as well. So, choose the best option after you have explored all of the possibilities. Because research is better than regret.

San Francisco has so much to offer making it difficult to plan your trip. To help you out I have put together a list with the BEST THINGS TO DO IN SAN FRANCISCO and provide you with ideas on HOW TO SPEND AN AFTERNOON IN SAN FRANCISCO.
Find here all you need to know about HOW TO GET TO SAN FRANCISCO.
Do you want to escape the city for a few days? How about a trip to Las Vegas? Read here WHAT TO DO IN LAS VEGAS and HOW TO GET TO LAS VEGAS FROM SAN FRANCISCO.
You will never run out of places to travel to in the US. Here is our list of the BEST PLACES TO VISIT IN USA.