Traveling from Los Angeles to Las Vegas? We put together a list of the different transport options available.
Whether you are in a rush to reach the City of Lights or are looking for the most luxurious and comfortable way to arrive at the city, these different modes are sure to bring you from LA to Las Vegas in the best ways possible.
You can choose to travel by bus and avail of the cheapest way to go from Los Angeles to Las Vegas.
Alternatively, you can also book a direct flight from LAX to LAS with just a small fraction of the cost to add on top of your bus ticket.
Travel with ease in your private car and get to enjoy the must-visit stops during your long drive.
Read also: Free and cheap things to do in Las Vegas
If you fancy staying away from the driver's seat and reclining your chair to the max, opt for the luxury shuttle coaches that travel to Las Vegas from LA regularly.
Something to look forward to is the high-speed train connecting both cities in a few years. As of now, here are your best options on how to get from Los Angeles to Las Vegas.
How far is Los Angeles from Las Vegas?
The distance from Los Angeles to Las Vegas is 435 kilometers or 230 miles.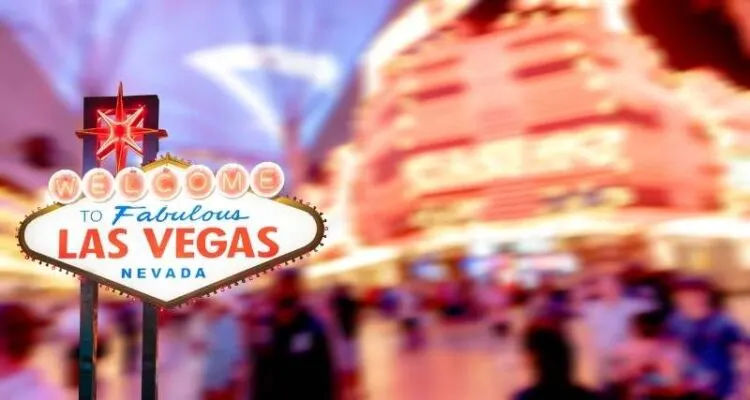 How to get from Los Angeles to Las Vegas
1. Travel by bus from Los Angeles to Las Vegas
Popular bus companies such as Amtrak and Flixbus offer cheap ways to travel popular bus routes to and from Los Angeles. These are two of the largest bus networks in North America and Europe.
Traveling with the transport company Megabus from Los Angeles to Las Vegas has proven to be one of the cheapest and most utilized ways to reach the City of Lights.
The price for a one-way ticket depends on your preferred time of departure. The high demand for specific and convenient travel time pushes the price range too as low as 15 USD and as high as 35 USD.
Transactions online will incur an additional five dollars for seat selection, processing, and travel updates through text.
Megabus gives a baggage allowance of 20 kilograms per passenger in their double-decker. On their website, there is an option for you to change your trip details when necessary.
Onboard, they offer free movie and television screenings, complimentary Wifi access, and personal power outlets.
Allot some extra time in your itinerary should you opt to go for this means. Traveling from LA to Las Vegas by bus will take five to six hours.
2. Take a flight from Los Angeles to Las Vegas
If you wish to arrive in Las Vegas from LA with less travel time, you can book a direct flight.
The price of a one-way ticket, when booked in advance, is almost the same as that of a bus ticket.
Traveling from Los Angeles International (LAX) to Las Vegas McCarran (LAS) is possible by various carriers offering flights to this popular destination.
Some of the many airlines that take this domestic route are Southwest Airlines, Alaska Airlines, and Sun Country Airlines.
A quick airfare scan shows competitive prices for direct one-way flights from the aforementioned companies that range from 35 USD to 56 USD.
Traveling from LA to Las Vegas by air will take one hour and ten minutes. Add to this a good two hours for general airport procedures.
Truth be told: this option does not necessarily give you the fastest way to arrive in Las Vegas if you factor in the early call time and luggage collection.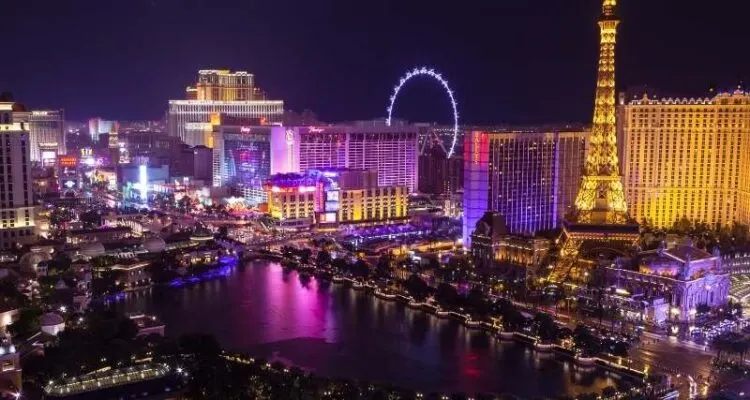 3. Drive from Los Angeles to Las Vegas
Many travelers go from LA to Las Vegas and vice versa by driving private cars. This option gives you the freedom to travel at your own pace and in your own time.
I-15 takes you straight to the City of Lights; all you have to do is find the route directing you there from wherever you'll be coming from in LA.
If you plan to rent a car for this trip, several companies offer one-way car rentals from LA to Las Vegas.
This gives you the convenience of picking a car from the city without the burden of having to drive the same route – especially if your plans entail you to move from Las Vegas to another destination.
The cost for this option varies greatly, depending on your choice of vehicle. A standard Sedan is 120 USD a day, while a premium SUV costs 270 USD. All options are inclusive of unlimited miles.
Driving time from Los Angeles to Las Vegas is four hours. If you are in for quick pit stops, consider dropping by iconic sites as you pass by them. These include the Mormon Rocks, the historic Route 66, and the town of Baker.
4. Los Angeles to Las Vegas Train
At the moment, there is no train from Los Angeles to Las Vegas. The plans of having a railway system covering this route started to materialize as early as the 1990s, to no fruition.
However, as of August 2019, the private company Virgin Trains USA is set to continue putting up a high-speed train running from LA to Las Vegas. Completion of this project is projected in three years.
A one-way high-speed train ride between the two cities is expected to cost 60 USD.
5. Las Vegas to Los Angeles Shuttle
Several transport companies offer luxury shuttle coaches from LA to Las Vegas.
This option offers a hassle-free way to travel between the two cities, doing away with the baggage claim and lengthy wait that usually come with the other modes.
The coach can seat 44 passengers, with reclining seats and entertainment amenities made available to travelers.
The pick-up points for luxury shuttle coaches are multiple yet limited to specific locations.
You will find their departure schedules flexible enough to meet your preference. A shared transfer costs about 95 USD one-way.
To travel from LA to Las Vegas with a luxury shuttle coach will take six hours.
To keep you connected and refreshed during the whole trip, the company provides complementary Wifi, snacks, and beverages. A restroom is also available onboard for your convenience.