Planning to go from San Diego to Las Vegas? Don't be discouraged by the long distance between the two cities!
There are many ways on how you can reach Las Vegas from San Diego.
You can opt for the fastest way and fly to Nevada. Another efficient way is by driving directly to Las Vegas with a private vehicle.
Read also: Free and cheap things to do in Las Vegas
To avoid the hassle or boredom of driving the lengthy highway, you can take the bus coming from San Diego.
A more complicated way to go is to travel by train. At the end of the day, though, what's important is that you arrive at your destination.
How far is it from San Diego to Las Vegas?
The distance from San Diego to Las Vegas is 332 miles or 534 kilometers.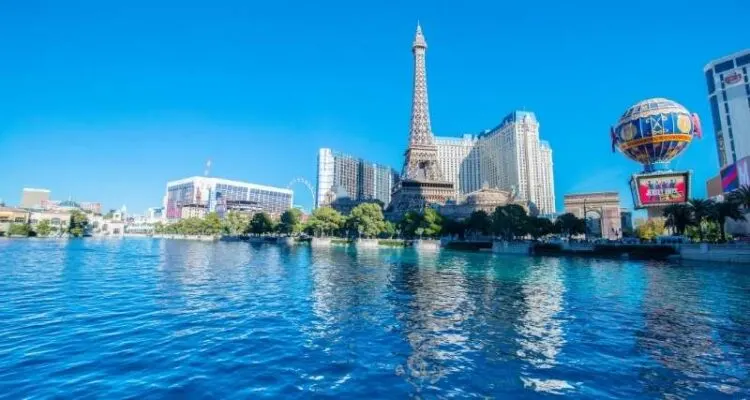 1. Flight from San Diego to Las Vegas
Traveling by air is preferred by many people going to Las Vegas because it cuts back in travel time.
Some carriers that fly from San Diego International Airport (SAN) to Las Vegas McCarran (LAS) are Southwest Airlines, Frontier Airlines, Delta Air, and Spirit Airlines.
A one-way direct flight fare ranges from 34 USD to 53 USD. Book at least three months in advance to avail of the best deals for this route.
Traveling from San Diego to Las Vegas via air will take you about one hour and 30 minutes. Adjust your total travel time to include check-in and baggage retrieval.
2. Bus from San Diego to Las Vegas
Going by bus from San Diego to Las Vegas is a good option for those not in a hurry to reach the city.
The transport company Greyhound offers daily trips to the City of Lights that can easily be booked online.
Its new fleet of buses offers free Wi-Fi, extra legroom, and personal power outlets. The bus fare depends on the ticket option you choose.
You pay 31 USD for a nonrefundable economy ticket which gives you one checked-in baggage for free.
Fare goes up to 39 USD for a nonrefundable economy plus ticket, adding priority seating and same-day changes to your benefits.
If you want the most convenient option, the 113 USD flexible ticket gives you additional baggage to check-in for free, no extra charge for booking changes, and a completely refundable fare.
Depending on your departure time, a bus ride from San Diego to Las Vegas will take eight to ten hours. There will be comfort stops along the way for your convenience.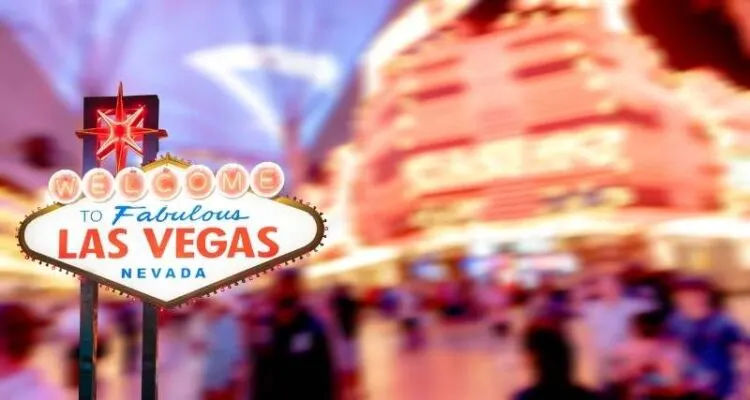 3. Train from San Diego to Las Vegas
There is no train coming directly from San Diego to Las Vegas. However, you can take the Amtrak Pacific Surfliner from San Diego to Los Angeles, where you shall catch a bus to Las Vegas.
Megabus offers daily trips from Los Angeles to Las Vegas. Book ahead of time and ask which bay number you can find at the Union Station.
The train ride lasts for three hours while the bus ride lasts for five and a half hours. Your total transport fare for this option is about 50 USD.
4. Driving from San Diego to Las Vegas
The convenience of traveling at your own pace and time is truly remarkable. That is why many visitors opt to drive their vehicles from San Diego to Las Vegas instead of using public transportation.
If you would like to rent a car instead of bringing your own, rental companies offer one-way deals from San Diego to Las Vegas. Your fee is highly dependent on the type of vehicle that you will choose.
Your best deal starts at 293 USD, while a luxury car will cost you up to 390 USD per day. All options come with unlimited miles.
To drive from San Diego to Las Vegas takes five to eight hours – depending on which route you would like to take and the heaviness of traffic that awaits. Read on to find out more about the different roads that lead to Las Vegas.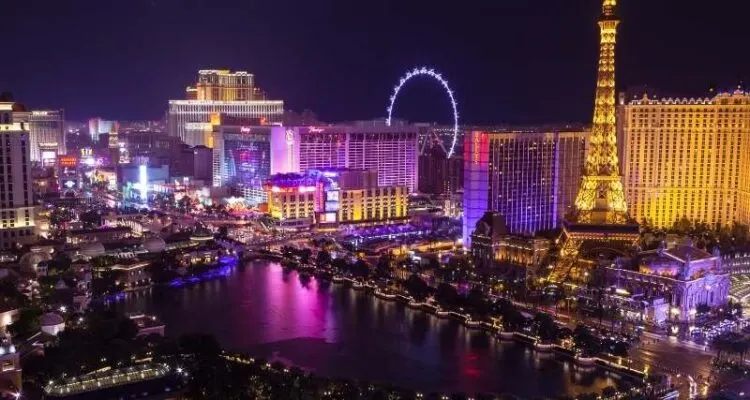 Directions to Las Vegas Nevada
To drive from San Diego to Las Vegas, you need to decide whether you will take the fast or scenic routes.
For the fast route, take the I-15 N. This leads you directly to Las Vegas in about five hours.
When you have extra time, do some stretching at any worthwhile stops that you will pass by on the road. This includes the famous Route 66, the Bottle Tree Ranch, and the town of Baker.
For the scenic route, you have to take the I-10 eastbound to the CA-62 eastbound. You will reach Las Vegas in six hours.
With this option, you will pass by the Joshua Tree National Park and the Mojave Memorial Cross, among many other spots.
Adding about two hours to your travel time is another scenic route that exits San Diego on the I-8 eastbound and connecting you to the I-15 eastbound near the borders of California and Nevada.