Exploring British Columbia and going from Vancouver to Victoria? You can travel by air or by land and sea to travel between these stunning cities in Canada.
Victoria is majestic as it is historic. This island is highly accessible, with different public and private modes of transportation, making the journey from Vancouver to Victoria possible.
Whichever time of the year you choose to go, you are sure to find an efficient way to get between these two cities.
How far is Vancouver to Victoria?
The distance between Vancouver BC and Victoria BC is 58 miles or 93 kilometers.
1. Getting on a flight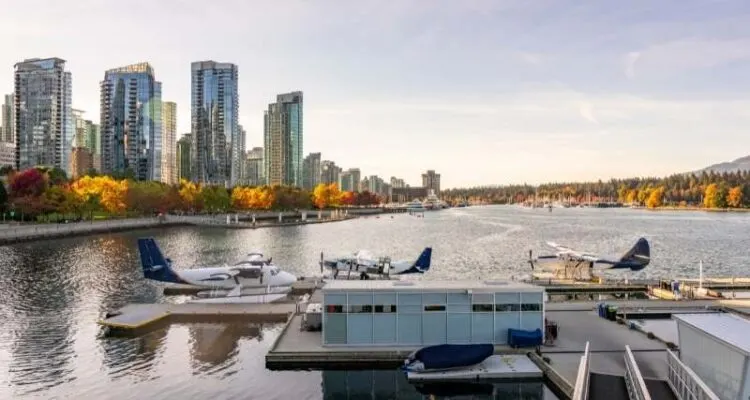 Airline companies such as Pacific Coastal Airlines, Hahn Air Systems, Air Canada, and WestJet offer regular flights from Vancouver to Victoria, Canada. They depart from Vancouver International Airport (YVR) and arrive at Victoria International Airport (YYJ). The cost for a one-way air ticket ranges from 67 USD to 83 USD.
To get to Victoria from Vancouver by plane will take 25 minutes of travel time. Add in at least two hours for airport procedures and other formalities.
Another option is to take a seaplane at Coal Harbour in Vancouver that takes you 35 minutes directly to downtown Victoria.
2. Riding a ferry
BC Ferries take passengers and vehicles on board their large vessels. It is one of the biggest ferry transport companies not only in Canada but also in the world.
The ferry between Vancouver and Victoria sails for one hour and 30 minutes from the Tsawwassen Terminal to Swartz Bay. Inside the ferry, you can eat, shop, and relax with the wide amenities open to all passengers.
The trip by ferry from Vancouver to Victoria, BC, costs 13 USD for adults and about 6 USD for children ages five to eleven years old. Kids who are under five years old are free of charge.
BC Ferries offers discounted rates to group bookings, residents, persons with disabilities, and students. Seniors ride for free on selected days.
If you bring your vehicle with you to Victoria, a standard vehicle base fare starts at 44 USD. It goes higher depending on the length and width of the vehicle.
The latest you can purchase a ferry ticket is ten minutes before the departure time. All purchased ferry tickets are nonrefundable.
The daily ferry schedule to Victoria from Vancouver (Tsawwassen – Swartz Bay) starts at 7 AM. The last trip departs at 9 PM. At least every two hours, there is a ferry leaving Vancouver for Victoria.
3. Going by bus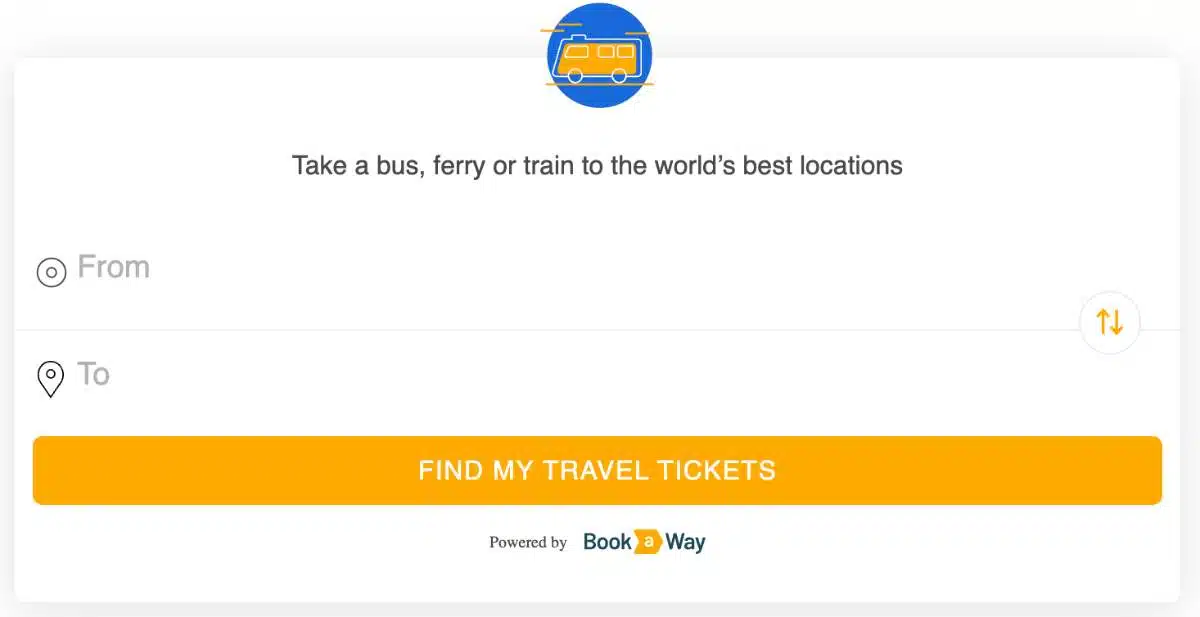 Bus transportation to Vancouver Island is also serviced by BC Ferries via BC Ferries Connector. Enjoy the convenience of traveling without the need to transfer straight from the Vancouver YVR airport or the Pacific Central Station all the way to the Victoria Bus Depot.
A standard bus ticket costs about 40 USD. Discounts are given to seniors, students, and children ages five to eleven years old. Items of Luggage are limited to two check-in bags and one carry-on.
It takes four hours to travel from Vancouver to Victoria by bus and ferry.
4. Booking a scenic cruise
Travel in style and book a luxury catamaran on your way to Victoria from Vancouver. Get rid of long waits and the other hassles of public transport with this cruise option.
V2V Express offers a relaxing traveling experience onboard their stunning vessels. These boats are equipped with reclining leather seats which come with built-in tables, individual power outlets, and free Wifi access.
There are great selections of food and beverage items onboard as well. V2V vessels have observation decks that show you the beautiful route you're taking.
You can book a royal ticket (165 USD) or a premium ticket (110 USD) depending on the amenities you wish to avail yourself. Children ages two to twelve years old are given a 50% discount. All these rates are subject to tax and other fees.
Using this luxury coach service, it takes three and a half hours when going from Vancouver to Victoria, Canada.
Click here for more information and/ or to make a booking.
5. Driving a car
How to go to Victoria Island from Vancouver by car – all routes, short and long, entail a ferry ride because bodies of water separate the two.
If you are coming from the Vancouver Airport or anywhere near it, you must take the Grant McConachie Way, passing by the Moray Bridge to reach the Sea Island Way.
From here, you must take Highway 99. Merge onto BC 17 and continue until you reach the ferry ramp. From here, continue your journey by ferry.
It will take about three hours to drive a car and then ride the ferry from Victoria to Vancouver, BC.
If you intend to rent a car for your trip, the price for one day ranges from 67 USD to 130 USD. This offer includes unlimited mileage, free cancellation, and the convenience of dropping off your rented vehicle in Victoria should you need to continue your journey from there.
Vancouver is one of my favorite cities, mainly because it offers so many outdoor activities. You can find here the BEST THINGS TO DO IN VANCOUVER.
To help you plan your trip to Vancouver, I compiled a list of the BEST LUXURY HOTELS IN VANCOUVER and the BEST TOURS IN VANCOUVER. Read here more about the BEST TIME TO VISIT VANCOUVER.
I highly recommend a trip to Vancouver Island. Check out these posts about VANCOUVER TO VANCOUVER ISLAND FERRY and BEST THINGS TO DO ON VANCOUVER ISLAND.