Where is the best area to stay in Vancouver, BC? Of course – where the best hotels in Vancouver are! Read more about them here.
Vancouver, BC, Canada, is home to many posh establishments that offer the best in all areas of accommodation, food, and relaxation.
For the upscale travelers who will not settle for anything less, you will be thrilled to know that Vancouver has many five-star and boutique hotels that will surely meet your wants and needs.
Best VPN for Travel: ExpressVPN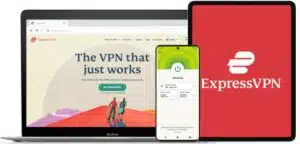 Heading abroad? Use ExpressVPN to access your social media accounts, unblock your favorite entertainment sites, and stay connected with friends and family. And get cheaper flights, of course.
Pros
✅ Next-gen, high-speed servers in 94 countries
✅ Works on iOS, Android, Windows, Mac, Linux, browsers, and more
✅ 256-bit AES encryption protects your data, even on hotel Wi-Fi
✅ Unblocks Netflix and other streaming sites
Cons
❎ No dedicated IPs
Get 3 extra months free of ExpressVPN when signing up for a 1-year plan. That's a 49% saving and a monthly cost of just $6.67! You also get a 30-day money-back guarantee.
Some of the hotels that can be found in almost all great hotel lists are Shangri-La, Four Seasons, and Wedgewood.
These, including all of the best hotels in Vancouver, BC, have one thing in common: luxury.
You certainly do not need to be an expert to know this, but you have to be open enough to the experience and see that, most of the time, with high rates, come high-class services and amenities.
The thing about the best hotels in Vancouver, though, is they need not justify their claims of being the most prestigious, multi-awarded, or the finest in the area.
Their establishments speak for themselves, and guests could not help raving about these properties in all forms of media.
With the beautiful Vancouver City as their breaking ground and the rest of British Columbia their lush extension, these luxury hotels thrive not only because they are exceptional but also because Vancouver is, as well.
1. JW Marriott Parq Vancouver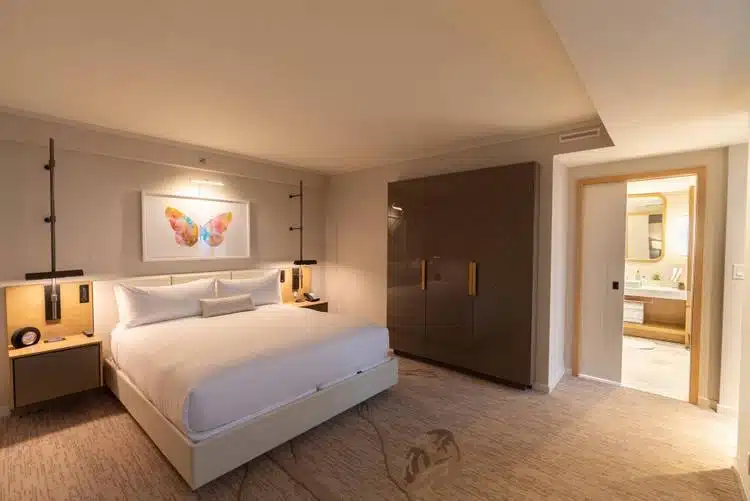 Recommended by Jasmine from My Suitcase Journeys
When it comes to luxury hotels, you can't forget about JW Marriott.
Recently opened in September of 2017, Parq Vancouver is Vancouver's newest premier entertainment destination, housing a 72,000 square-foot casino, world-class restaurants, and bars, and of course, 5-star hotel JW Marriott Parq Vancouver.
Not only does it make for a great staycation getaway, but JW Marriott Parq is also the perfect sanctuary for travelers visiting from out of town.
Not to mention, its superb location is fantastic for a night out watching the Canucks game or attending a Coldplay concert at Rogers Arena and BC Place.
A couple of additional key features worth highlight include:
Expansive views of Vancouver's city skyline and waterfront scenery
Spacious rooms with layouts similar to an upscale apartment suite
Rooftop heated whirlpool
Extensive selection of gym machines and equipment within the Fitness Center
Executive Lounge access for Marriott Bonoy members

Enjoy breakfast and all-day snacks like fresh out the oven white chocolate chip Macadamia nut cookies.
Lastly, don't pass up the chance to dine at Honey Salt. This neighborhood restaurant serves farm-to-table cuisine with locally and regionally sourced ingredients.
A few must-try dishes are the Garlic Shrimp, Organic Squash Risotto, and Society Chocolate & Banana Cake.
They have a fantastic breakfast/brunch selection as well, and rapper Post Malone himself began his tour with a hearty breakfast here. Talk about starting the day right!
2. Pan Pacific Vancouver Hotel
The Pan Pacific Vancouver Hotel is, hands down, one of the best hotels in Vancouver, BC. This stunning waterfront property offers incomparable views of the city's thriving nature.
While you will be tempted to just lounge around the hotel, the Pan Pacific enjoys a perfect location which allows you to comfortably move about and explore the surrounding tourist spots.
It's hard to resist booking the Panoramic Harbourview Room. Imagine waking up to the sweeping sight of the nearby Stanley Park.
Enjoy a West Coast sunset at the comfort of your king-sized bed; watch the cruise ships come and go as the sky turns a magnificent orange.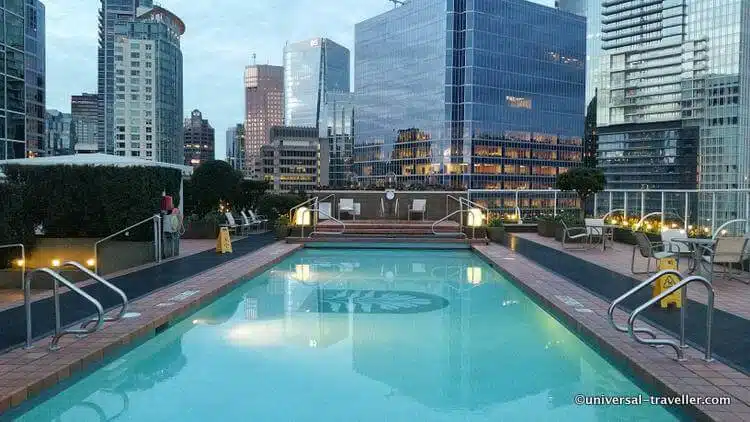 If you like an afternoon of relaxation, unwind at Pan Pacific's heated outdoor salt-water swimming pool.
This amenity offers great relief from all the explorations you have done for the day. A hot tub and sauna facilities are also available to complete your rewarding afternoon experience.
Come mealtime, head over to one of the four dining areas located within the hotel premises.
Oceans 999 serves sumptuous Italian dishes complemented by excellent service and stunning views of the harbor and the mountain.
Should you be in the mood for some late-night drinks, the Coal Harbour Bar is ready to take you into its jazz-filled ambiance.
3. Fairmont Pacific Rim Vancouver
Recommended by Lizzie from Lizzie Lau Travels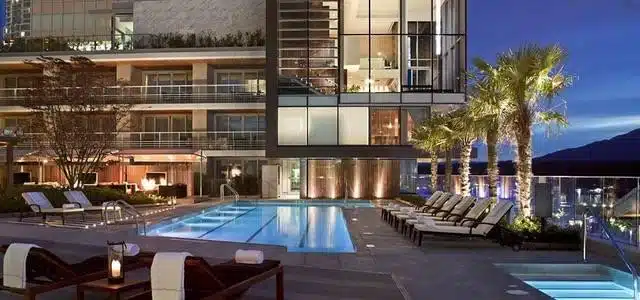 The ultramodern Fairmont Pacific Rim stands out among Vancouver's luxury hotels with gorgeous accommodations, world-class amenities, and impeccable service.
Once you've experienced one of the 367 lavishly appointed hotel rooms, you'll want to come back again and again.
Recently ranked five stars by Forbes Magazine, the Fairmont Pacific Rim is the newest of four Fairmont properties in the downtown Vancouver area and one of the best hotels in Vancouver.
Located in Coal Harbour across the street from the Convention Center, it offers incredible harbour and mountain views.
You'll be walking distance from Stanley Park Seawall, the Olympic Cauldron at Jack Tar Plaza, and the iconic Canada Place Cruise Ship Terminal where I recommend the Flyover Canada attraction.
Exploring the area is even easier on one of the hotel's rental fleet of BMW electric bicycles. If you're visiting in the summer, check out Vancouver's beaches and outdoor pools.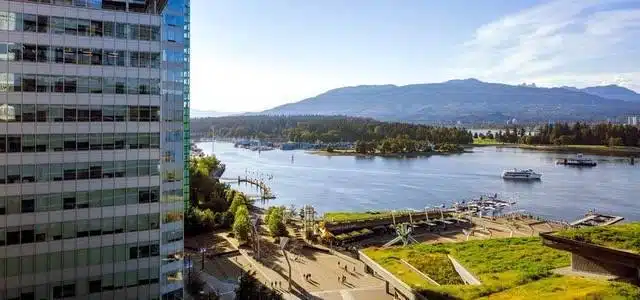 Vancouver has a lot of fine dining to choose from, and you'll want to get out and experience some of them, but don't overlook the three venues inside the hotel.
We were staying on the pool deck level and ordered poutine from room service. It was divine and we didn't even have to dry off to eat it.
You'll want to linger in The Lobby Lounge and listen to live music while sipping one of their hand-crafted cocktails.
If you want to be pampered, the Willow Stream Spa on the 5th floor has been named one of the Best Spas in the World by CN Traveler's Readers' Choice Awards 2015.
The treatments are pricey, but even if you don't book a spa service, you can pay a fee to use the rest of the 8500 square foot facility, including the infrared sauna, steam room, whirlpool, or wellness bath, fitness center, and spa terrace.
4. Rosewood Hotel Georgia
Stay at Rosewood Hotel Georgia if you like to experience the service and amenities of one of the best hotels in Vancouver.
Located near the Vancouver Art Gallery, the Granville Island Public Market, and the Christ Church Cathedral, this hotel is perfectly situated in the middle of Vancouver's thriving city life.
A total of 156 luxurious rooms is yours to choose from. Every bit echoes the grandiose theme of Rosewood Hotel Georgia – one that speaks of timeless contemporary beauty.
Have a look at the Rosewood Suite, a perfect celebration of luxury, elegance, and comfort all inside your two-bedroom haven.
There is a full service spa, an indoor pool and a health club which can take care of all your relaxation needs. For your gastronomic pleasure, Rosewood Hotel Georgia has onsite restaurants dedicated to giving you a taste of Canadian delights.
Not to miss is the hotel's cocktail bar that goes by the alluring name Prohibition. The place is as sophisticated as its name and as enthralling as the hotel itself.
Be amazed as the bartenders curate a glass that speaks your character along with your likes and desires.
If you are looking for a possible venue for your wedding, Rosewood will not disappoint.
Head over to the Spanish Ballroom and envision an Old World celebration of love set amid the hotel's timeless interior and glamorous setup.
5. Shangri-La Vancouver
Luxury is Shangri-La. For many years, its properties worldwide have been highly-regarded and are often the top choice of travellers in pursuit of the finest things in life.
Shangri-La Vancouver is a great embodiment of it all. Hailed as one of the most famous hotels in Vancouver, Canada, Shangri-La displays modern elegance and urban sophistication.
All of the hotel's 119 rooms and suites speak the same language. See how its Orchid Suite is adorned with only the essential amenities – nothing of excess. All are laid out tastefully with the full intention to be enjoyed and maximized by every staying guest.
The in-house facilities at Shangri-La aim to cater to both business and leisure travelers. Some of these include complete conference facilities, a well-kept library, and a helpful business center.
Exceptional amenities and hospitable staff go hand in hand with these services.
A five-star experience awaits you at Chi, The Spa. As Shangri-La's signature wellness facility, Chi offers holistic treatments that best suit your rejuvenation needs.
Indulge in a West Coast Detox, a spa experience inspired by British Columbia's indigenous wellness traditions.
Your pampering treatment is characterized by the restoring features of marine life forms, highlighting the numerous benefits of seaweed to your wellbeing.
6. The Wedgewood Hotel & Spa
Robson Square is home to one of the best luxury hotels in Vancouver – The Wedgewood Hotel & Spa. This luxurious property displays European architecture and design at their best, judging from its antique fixtures, stylish furniture and tasteful artworks, intentionally placed all around the property.
The Wedgewood Hotel and Spa is a member of Relais and Chateaux, a collection of outstanding hotels and restaurants worldwide that embody a unique character.
Attention to detail is what sets the Wedgewood Hotel apart from the rest of the best Vancouver hotels.
The Wedgewood Suite is the perfect room of choice to experience the elegance of the hotel. From the bathroom amenities to simple door fixtures, the place is French in every way.
One luxurious bathroom is equipped with a jacuzzi, perfect for capping the night off after a day at the metropolis.
Enjoy an elegant dinner service at the well-praised Bacchus Piano Lounge. The lounge offers a great selection of fine spirits and delectable cuisine which are sure to intrigue your palate.
Starting daily from five in the afternoon, live entertainment can be enjoyed by anyone dining in.
Should you wish for an intimate setting, private dining is available in many of Wedgewood's event rooms. Enjoy the same award-winning food and service of Bacchus in the privacy of your own dining place.
7. Four Seasons Hotel Vancouver
Four Seasons Hotel Vancouver closed permanently on January 20th, 2020.
Four Season is one of the prestigious 5-star best hotels in Vancouver, BC, Canada. Staying in Four Seasons Hotel Vancouver means wanting only the best of life – from its sophisticated urban detailing to its world-class amenities and facilities.
The Four Seasons Vancouver suites are a choice of many, and it is worth finding out why.
Have a tour inside the Royal Suite and be captivated by the elegance of its interior design, incorporating natural lighting to the whole room and offering a splendid view of bustling Vancouver.
The colors of cream, blue and white play with your eyes as the scenery encapsulating the North Shore Mountains and Vancouver Harbour complement the scheme.
Go for a swim at the hotel's heated pool or hit the treadmill at Club Four as Four Seasons makes sure you don't miss out on your daily fitness regimen even while traveling.
Spend an hour or two in the spa and the dry-heat sauna afterward – you deserve it!
Be spoiled by the 24-hours concierge service, equipped and dedicated to helping you get anything you may need for your stay to be the best. Better yet – relax and let them do the vacation planning for you and your family. All you have to do is enjoy.
8. Opus Vancouver
Opus Vancouver is one of the finest boutique hotels in Vancouver. Its mood is chic, cool and fashionable, definitely setting itself apart from the rest of the best hotels in downtown Vancouver.
Located in the walkable neighborhood of Yaletown, Opus enjoys a great location adjacent to the False Creek waterfront and alongside interesting restaurants and hip establishments.
Be profiled by a virtual lifestyle concierge which gives you the best option for your stay based on your personal preferences.
From the architecture that suits you best to the most fitting restaurants you have to visit, the lifestyle concierge aims to personalize your stay at Opus from the littlest of details.
The Opus Signature Suite is a sight to behold and an experience to take part in. Relax your bones in your four-poster king bed and be pampered with branded amenities.
If you are traveling with your beloved pet, it is good to know that Opus is a pet-friendly boutique hotel.
Advanced technology is everywhere at Opus. Enjoy complimentary wifi that's triple the speed, keeping you in the loop all the time – and fast. There are also Telus Optik televisions, iLuv docks, and iPads in all of their rooms.
More Vancouver Articles
Vancouver is one of my favorite cities, mainly because it offers so many outdoor activities. You can find here the BEST THINGS TO DO IN VANCOUVER.
To help you plan your trip to Vancouver, I put together a list of the BEST TOURS IN VANCOUVER. Read here more about the BEST TIME TO VISIT VANCOUVER.
I highly recommend a trip to Vancouver Island. Check out these posts about VANCOUVER TO VANCOUVER ISLAND FERRY and BEST THINGS TO DO ON VANCOUVER ISLAND.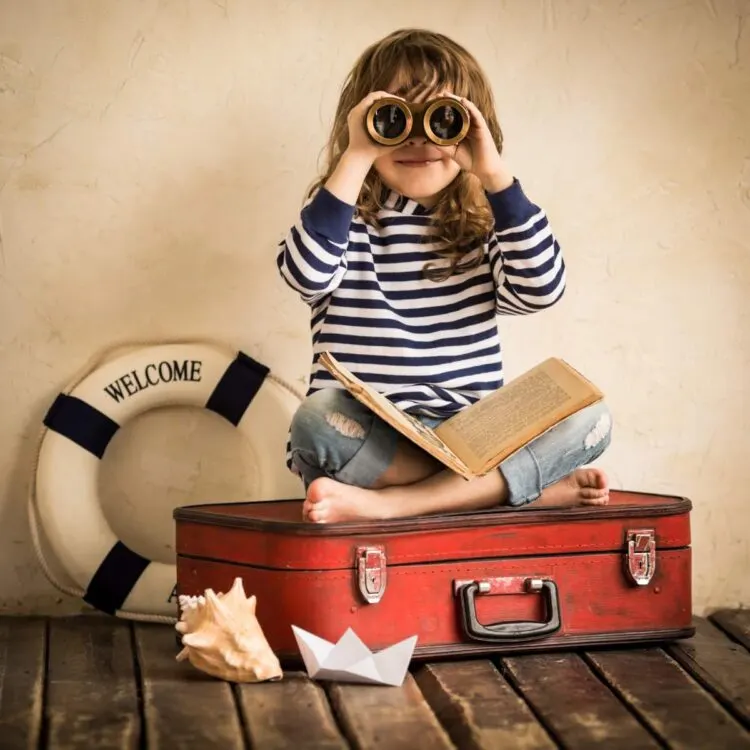 Protect your trip: With all our travel experience, we highly recommend you hit the road with travel insurance. SafetyWing offers flexible & reliable Digital Nomads Travel Medical Insurance at just a third of the price of similar competitor plans.