The best Vancouver tours that you must join during your trip to Vancouver. These tours will show you all the highlights that Vancouver has to offer.
Vancouver has a strategic location that allows you to explore its popular downtown area and nearby destinations such as Victoria Island.
Found on the West Coast of British Columbia, this seaport city is nestled amidst a mix of nature, modernity, and history.
Best VPN for Travel: ExpressVPN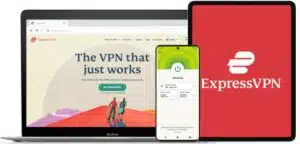 Heading abroad? Use ExpressVPN to access your social media accounts, unblock your favorite entertainment sites, and stay connected with friends and family. And get cheaper flights, of course.
Pros
✅ Next-gen, high-speed servers in 94 countries
✅ Works on iOS, Android, Windows, Mac, Linux, browsers, and more
✅ 256-bit AES encryption protects your data, even on hotel Wi-Fi
✅ Unblocks Netflix and other streaming sites
Cons
❎ No dedicated IPs
Get 3 extra months free of ExpressVPN when signing up for a 1-year plan. That's a 49% saving and a monthly cost of just $6.67! You also get a 30-day money-back guarantee.
When planning your Vancouver trip, the choices you will find may seem limited to nature. If seen from the front, it is easy to judge Vancouver for having mostly outdoor tours, marine exploration, and the likes.
While the area boasts of its splendid ecosystem, it is also vital to explore the ancient history enveloping the coast and the islands beyond.
There is no lack of shopping and entertainment; in fact, there is even a teeming district dedicated to the savvy shopper and the fancy eater in you.
Whichever kind of tour you enjoy – the nature, the modern, the historical kind, or a mix of everything – all the best tours of Vancouver are right here.
1. Vancouver Delights: 7 Hour City Tour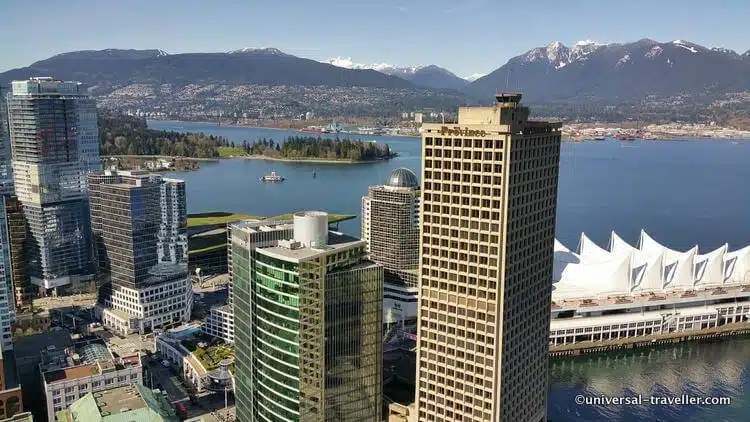 Spend a full day exploring the vibrant city of Vancouver. Hop on a mini-coach that first takes you downtown to Stanley Park, a thriving rainforest on the West Coast filled with interesting landmarks, rich wildlife, and beautiful beaches.
Afterward, cross over to Granville Island and shop to your heart's content in one of Vancouver's liveliest entertainment scenes. The Harbour Centre awaits your arrival, with the famous Vancouver Lookout offering the best views of downtown Vancouver and its nearby hot spots.
Put your game face on and brave the suspension bridge hanging above the Capilano River at the Capilano Suspension Bridge Park. The thrill doesn't end there – the Cliffwalk is another adventure you must conquer.
Complete your seven-hour Vancouver local tour with the essential trip to the Capilano Salmon Hatchery.
Included:
Vancouver Lookout tower admission at Harbour Centre
Admission to Capilano Suspension Bridge Park
Admission to the Capilano Salmon Hatchery
2. Butchart Gardens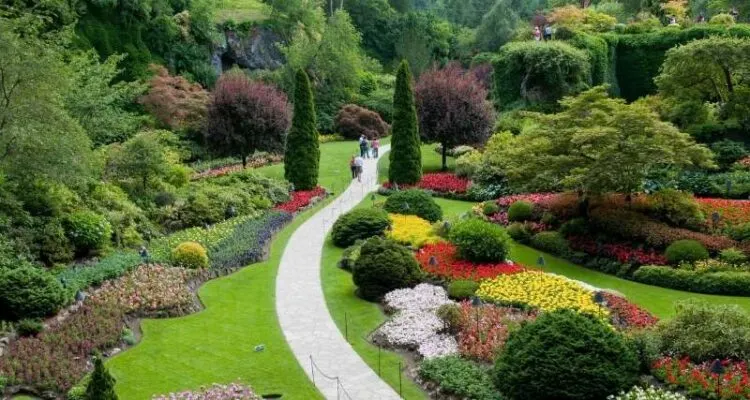 Immerse yourself in the beauty and culture surrounding Vancouver Island and Victoria with this 13-hour sightseeing escapade. Travel by coach and ferry to these tourist destinations and enjoy a full day of endless exploration.
The Butchart Gardens in Brentwood Bay is arguably the tour's highlight. Be in awe as you get filled with the natural rush from being around such a rich and colorful environment. Enjoy the abundance of flowers and fountains before heading to the historic leg of your tour.
Once you arrive in downtown Victoria, you will be transported to important historical sites such as the Empress Hotel, the Royal BC Museum, and the BC Legislature.
On your way back to the mainland – should you prefer this option – you will be treated to an unstaged marine show like no other. See whales, dolphins, and sea lions in their natural habitats as you cruise away.
Included:
Return or 1-way coach transportation
BC ferry fare(s)
Butchart Gardens admission
Taxes
3. Vancouver & Capilano Suspension Bridge Sightseeing: Half-Day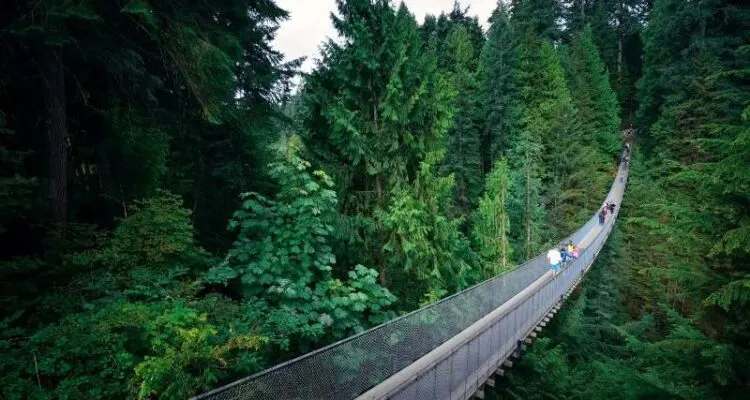 Fancy seeing the 2010 Olympic Cauldron? How about exploring the rich ecosystem in Stanley Park? Don't forget the famous First Nations Totem Poles.
All these – and more – are what await you in this half-day Vancouver BC sightseeing tour which takes you to Vancouver and Capilano Suspension Bridge.
Aside from those mentioned above, you will also get the chance to finally walk through the 300-foot high Cliffwalk and marvel at the surrounding cedars as you step through narrow passages that soar above the Capilano River.
Relax your pumped-up heart as you continue your tour at the Granville Island Market. Here you will find local delicacies and other artisan products which speak highly of the people's artistry.
Included:
Round trip transportation
Professional Guide
4. Visit Victoria City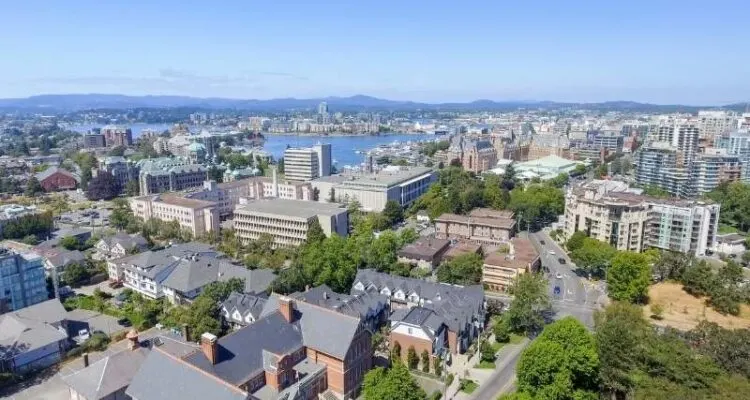 One of the best tours in Vancouver will take you to the nearby Victoria City, cruising along with the Gulf Islands and stopping by the Butchart Gardens before going on a guided tour around the area.
As you arrive on Vancouver Island, head straight to the Butchart Gardens, where your mind will be filled with all things pleasant and fragrant. Admire 55 acres of landscaped gardens that go by different themes. Be sure not to miss the Rose Fountain located at the Sunken Garden, a stunning spectacle that took years to create.
Vancouver BC tours are not complete without a taste of local history. Continue your journey to the city's depths and see some of Victoria's important landmarks, which include Government Street, Chinatown, and the Inner Harbour.
Read also: HOW TO GET FROM VANCOUVER TO VICTORIA
Included:
BC Ferries admission
Butchart Gardens admission
Round trip transportation
5. Vancouver: Capilano Suspension Bridge Park Self-Guided Tour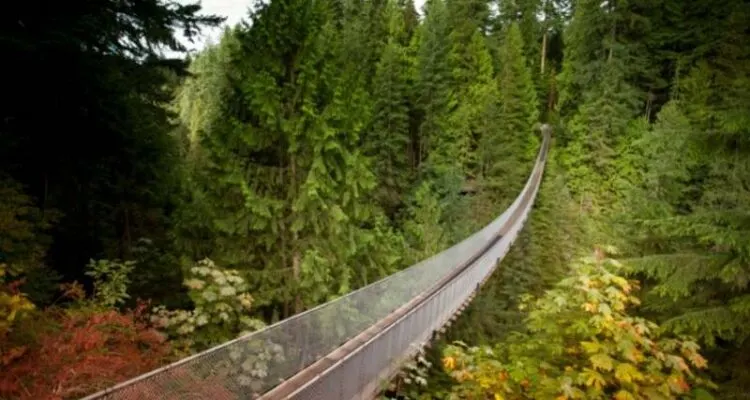 Should you be the type who would like to experience one of the most exhilarating nature tours in Vancouver at the comfort of your own pace, this Capilano Suspension Bridge Park Self-Guided Tour is a must-book.
Conquer the suspension bridge, which floats hundreds of feet above the Capilano River. Walk through the thrill-inducing bridge, which stretches for 450 feet, taking you from one breathtaking sight to another.
Make good use of your adrenaline rush and partake in the Treetops Adventure. Get ready to conquer seven more suspension bridges as you get close to nature in every step you take.
Live a little more and sign yourself up for the famous Cliffwalk, an activity that is definitely not for the faint-hearted. Imagine walking through narrow passageways and glass steps amidst towering trees and granite cliffs. The panoramic views are definitely worth the chills!
Included:
Admission into Capilano Suspension Bridge Park
Roundtrip shuttle service to and from downtown Vancouver
6. Grouse Mountain and Capilano Suspension Bridge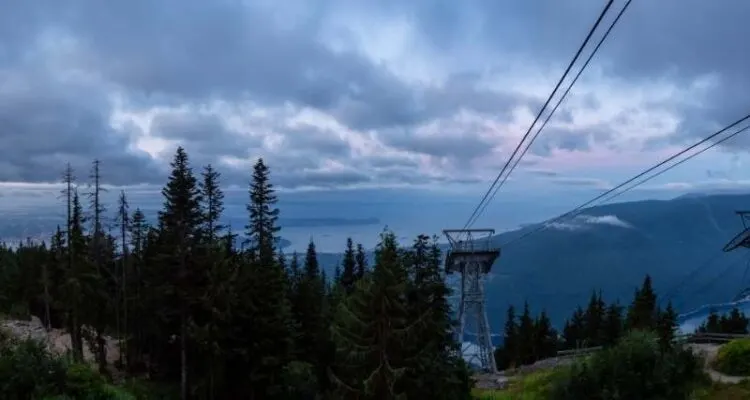 Merge the beauty of the city and the richness of nature in this Vancouver guided tour which runs for six and a half hours. Explore some of the famous landmarks in Vancouver, including Canada Place, home to the official cauldron used in the 2010 Olympics.
Stanley Park is part of the list of your next destinations. It is arguably Vancouver's most visited tourist attraction as it offers many activities for the whole family all in one place.
One of the most notable features that can be found inside the park is the historic First Nations Totem Poles. These erected poles act as monuments that signify different events and important parts of the community's ancestry and culture.
Paying a visit to the Capilano Suspension Bridge Park means you must be up for the challenge of conquering the intimidating trio that is the Capilano Suspension Bridge, the Cliffwalk, and the Treetop Adventure. Feed your inner explorer, and don't end the tour without embarking on at least one of these extreme activities at the park.
Included:
Admission to Grouse Mountain, including Lumberjack Show, Birds in Motion and Skyride
Capilano Suspension Bridge admission, including Cliffwalk and Treetops Adventure
Admission to the Capilano Fish Hatchery
7. Vancouver Aquarium: Skip-the-Line Ticket
Over 50,000 animals await you at the Vancouver Aquarium in Stanley Park. If you are looking for a Vancouver city tour that is perfect for the whole family, this activity definitely meets your criteria.
Spend a day learning about marine animals you might not have seen just yet. Meet some African penguins and sea otters in the flesh. See why it is important to protect all these animals – from the endangered frogs to beluga whales and everything else in between.
Aside from its entertainment aspect, the Vancouver Aquarium plays an important role in marine mammal research worldwide. The research center has been made open to the public for everyone to be in the know.
Included:
Skip-the-line ticket to the Vancouver Aquarium
8. Vancouver Tours: 24 or 48-Hour Hop-On Hop-Off Sightseeing Bus Pass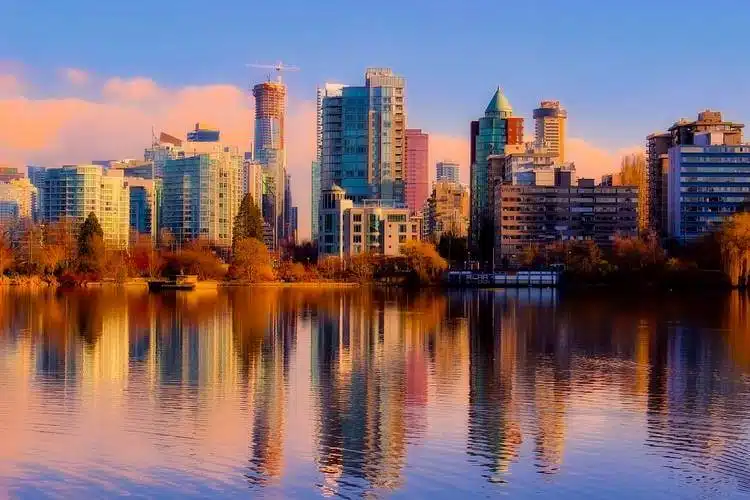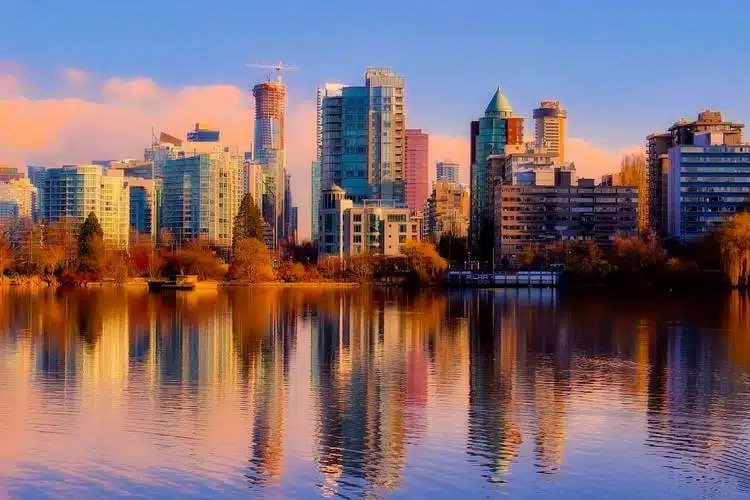 Go on a full-fledged Vancouver city tour with the use of this 48-Hour Hop-On Hop-Off Sightseeing Bus Pass. Be the captain of your itinerary as you choose your destinations and the duration of your stays for your utmost enjoyment.
These sightseeing bus tours in Vancouver, Canada, allow you to explore the area efficiently, guiding you on which routes to take depending on your preference.
A total of 29 stops are waiting to be explored. These include the Science World, the Olympic Village, Stanley Park, and Robson Street.
Enjoy a complimentary one-way false ferry ride to Granville Island with this bus pass. Granville Island is one of Vancouver's premier shopping districts.
Included:
24 or 48-hour hop-on hop-off sightseeing bus pass
Live and multilingual commentary
Free 1-way ferry ride to Granville Island
9. Full-Day Victoria and Butchart Gardens Tour from Vancouver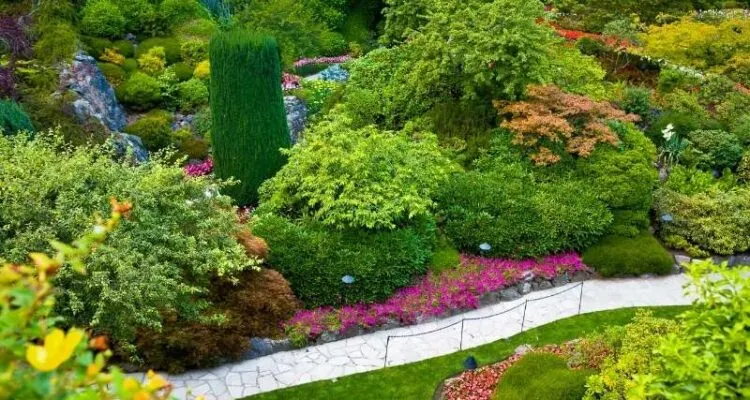 Embark on a full-day journey with this Victoria and Butchart Gardens Tour from Vancouver. Hop on a minibus in Vancouver and let it take you to the ferry going to Victoria Island.
While onboard, savor the different amenities which are yours to enjoy. Some of the things you can find on the ferry are a restaurant, a gift shop, and kids' arcades. For the adults, climb on the deck and enjoy a view of the vast waters, with occasional hellos from marine animals frolicking nearby.
Once you dock in Vancouver Island, the real adventure begins. Enjoy a guided tour that will take you to notable places around the area. Afterward, the rest of the day is yours to consume.
Find your way to the Butchart Gardens, a teeming scenery of themed flower canvases and artful fountains.
Included:
Admission for the ferry
Admission to Butchart Gardens
10. Vancouver, BC: Half-Day Whale Watching Tour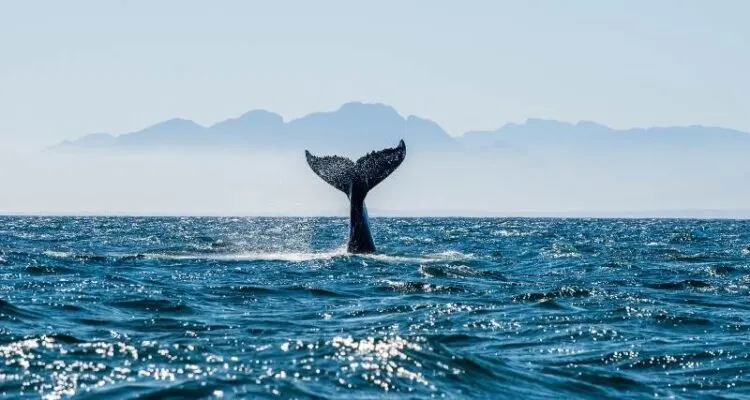 Inside or outside – that's the only thing you have to decipher; for whichever part you end up staying, you are guaranteed to spot a playful whale in this half-day whale watching tour.
Board the Ocean Magic, a vessel designed to have many viewing areas for visitors to enjoy. This 62-foot boat is armed with an ecological design aiming to minimize its negative impact on the environment.
Aside from whales, several bird species and other marine animals are sure to make your boat trip memorable and informative. Cruise your way through the Gulf Islands, San Juan Islands, and Howe Sound while an experienced guide feeds you important information about the animals and the surrounding areas.
Included:
Live commentary on board
Driver/guide
Tour escort/host
Whale sightings guaranteed
More Vancouver Articles
Vancouver is one of my favorite cities, mainly because it offers so many outdoor activities. You can find here the BEST THINGS TO DO IN VANCOUVER.
To help you plan your trip to Vancouver, I put together a list of the BEST LUXURY HOTELS IN VANCOUVER and the BEST TOURS IN VANCOUVER. Read here more about the BEST TIME TO VISIT VANCOUVER.
I highly recommend a trip to Vancouver Island. Check out these posts about VANCOUVER TO VANCOUVER ISLAND FERRY and BEST THINGS TO DO ON VANCOUVER ISLAND.