There are a lot of things to do on Vancouver Island. Whichever region you end up staying in, you will surely not run out of Vancouver Island activities.
Vancouver Island, BC, is filled with the goodness of nature from the seas to the grounds.
It is no wonder that many things to do on Vancouver Island stem from its natural settings. Some of these include whale watching, sport fishing, and surfing.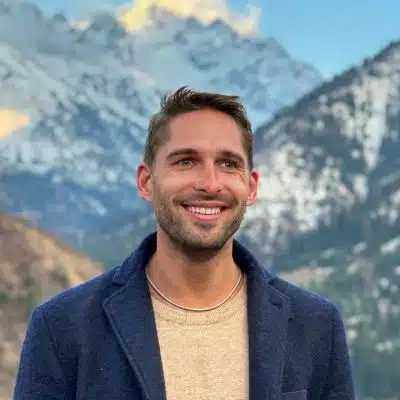 The mild climate partnered with the rich community on Vancouver Island makes many of its outdoor activities and recreational spots open to be experienced all year round.
You may find some too quirky for your taste – imagine seeing goats on the roof of your farmer's market!
Others may intrigue you; you might dig in – I'm talking about suspended spherical hotel rooms!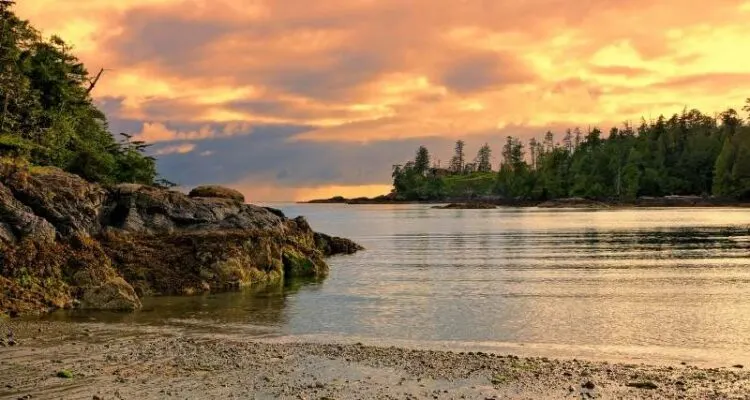 Victoria alone, British Columbia's capital city, is home to many interesting spots and historical finds.
One of these is the popular Miniature World, a celebration of culture, arts, and entertainment all under one roof.
Let us have a look at the different things to do on Vancouver Island per region:
SOUTH ISLAND REGION
Greater Victoria and Downtown
Oak Bay
Saanich Peninsula
Sidney
Sooke
Port Renfrew
Langford
1. Visit the Royal BC Museum
One of the famous Victoria BC attractions is the Royal BC Museum. It is a popular place in Victoria for visitors who would like to learn more about the natural and human history of British Columbia.
At the Royal BC Museum, you will see stories that are 550 million years old, as told by artifacts, specimens, and documents collected through time.
Museum admission is priced at $18 while seniors, students, and the youth enjoy a discounted rate of $11. Royal BC Museum is open daily from 10 AM to 5 PM.
2. Stay awhile at the Victoria Harbour
In your pursuit of seeing what's on Vancouver Island, chances are you'll find your way in the beautiful Victoria Harbour. Utilized by the First Nations a long way back, the harbor still acts as a place where different vessels and ships can moor.
During the summer season, you'll see the harbor transforming into a lively festival venue filled with wholesome shows and timeless music. All year long, Victoria Harbour provides 244 hectares of shelter to various migratory birds.
Read also: HOW TO TRAVEL FROM VANCOUVER TO VICTORIA.
3. Go wine tasting at the Saanich Peninsula
Vancouver Island, BC, is home to many families growing grapes and making good wines. Take a vineyard tour in one of the properties at the Saanich Peninsula. You will be welcomed with a natural attraction filled with breathtaking views of British Columbia.
One of the estates that grow wine here is The Roost Farm Bakery and Vineyard Bistro. Take a tour of their ten-acre property and savor their specialty wines, such as their signature Ginger Sweet Heart.
4. Learn about the Craigdarroch Castle in Victoria
One of the best places to visit in Victoria, BC, is the Craigdarroch Castle's historic site. It will transport you to the life of the wealthy and able that lived during the 19th century's Industrial Age.
Robert Dunsmuir built this castle on a hill which provides a good vantage point of the city of Victoria. A visit to the Craigdarroch Castle will give you an impression of just how rich the Dunsmuir family was – from the stained glass windows to the intricate Victorian furniture.
5. Pay a visit to the Hatley Castle
The Hatley Castle is another National Historic Site to visit within the southern region of Vancouver Island.
It is located in Hatley Park, once used as a dormitory and mess hall of the Royal Roads Military College. At present, it acts as the administrative center of the Royal Roads University.
James Dunsmuir, the man behind the iconic castle, was quoted saying, "Money doesn't matter; just build what I want."
True to his vision, Hatley Castle spoke of elegance and luxury when it started, with flowers being imported from India and about 100 gardeners tending the area. The museum will show you the lavish lifestyle of the Dunsmuirs during their times.
6. Go fishing at Sooke Harbour
One of the ultimate things to do on Vancouver island is sport fishing. Due to its strategic location, Sooke Harbour is a prime fishing spot frequented by first-timers and enthusiasts alike. Some of the fish that you can catch here include salmon and halibut.
The best time to go fishing at Sooke Harbour depends on the type of fish you want to reel in. The Chinook salmon is a regular catch in this area. Be sure to purchase a fishing license online and bring it with you during your trip.
7. Explore the Miniature World
Miniature World is undoubtedly one of the cool places on Vancouver Island. Dubbed as "The Greatest Little Show on Earth," this popular tourist attraction caters not only to the young ones but also to the curious adults ready to experience a new world.
Step into the many exhibits that intricately portray different scenes, both fictional and relational. Some of these are the Fantasy Land, The Great Canadian Railway, and the Enchanted Valley of Castles.
Miniature World is located in Victoria, BC, inside the Fairmont Empress Hotel. An adult admission rate is priced at $17, while kids get discounted rates of $8 and $10. Doors open at 9 AM.
GULF ISLANDS REGION
Gabriola Island
Galiano Island
Mayne Island
Pender Island
Salt Spring Island
Saturna Island
8. Go sea kayaking in the Gulf Islands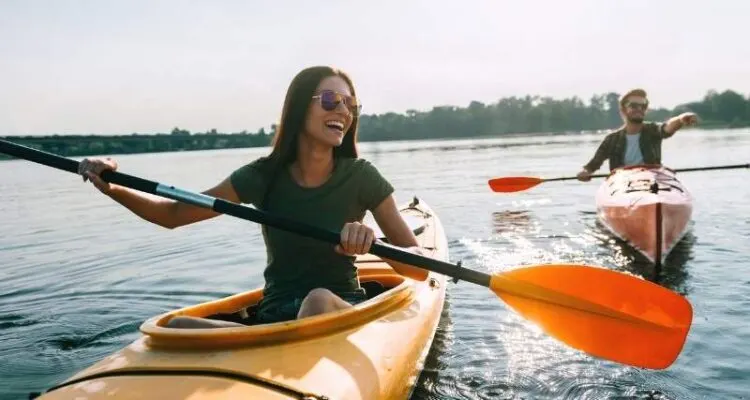 Some of the best nature spots in Vancouver Island can be found in the Gulf Islands region – and they are accessible by sea kayak!
Get a chance to spot some Orca killer whales, and Stellar sea lions, and Bald eagles as you paddle your way to the rich nature that float nearby.
Relax on the beaches around the area and savor a hearty lunch amidst the glorious seascape. If you are in for an adventure, go camping on one of the camping grounds in the area.
COWICHAN REGION
Chemainus
Cowichan Bay
Cowichan Lake
Duncan
Ladysmith
9. Visit a farmer's market at Cowichan Valley
Going to a farmer's market at Cowichan Valley is a must for any visitor of the region. It is a great way for you to get to know the locals and sample the best products from the valley.
One of the most famous and biggest farmer's markets in British Columbia is the Duncan Farmers Market.
It is an avenue for 150 local vendors to present various goods such as organic fruits and vegetables, local wines and spirits, and plenty of dairy products.
The Duncan Farmers Market is open on most Saturdays of the year from 9 AM to 2 PM.
10. Appreciate the artistic Chemainus Murals
Bold art installations and thought-provoking themes characterize the Chemainus Murals project, one of the top sights in Vancouver Island that you should not miss.
What started as five murals in Chemainus way back in 1982 has become a moving inspiration that sparked many movements to make community mural projects of their own.
In this outdoor art gallery, you will see over three dozen murals adorning the walls of Chemainus. The murals speak of the important history of the small town and its people, which helped shape the community that it is now.
CENTRAL ISLAND REGION
Errington, Coombs and Mount Arrowsmith
Lighthouse Country and Fanny Bay
Nanaimo
Parksville
Qualicum Beach
11. Wander around the Cathedral Grove in Nanaimo
One of the ultimate things to do in Central Vancouver Island is to visit the MacMillan Provincial Park. Within the park, there reside towering Douglas-fir trees that are up to 800 years old. The Cathedral Grove is where these ancient trees are kept and cared for.
The biggest of the Douglas-fir trees at the Cathedral Grove is 75 meters or 250 feet high. Its 9-meter circumference makes a tree hugger seem like an ant in size.
Other discoveries around the grove include aboriginal heritage trees, which have their barks stripped off for ceremonial purposes.
12. Go camping at the Rathtrevor Beach Provincial Park in Parksville
One of the ideal places to go camping on Vancouver Island is at the Rathtrevor Beach Provincial Park. This protected reserve in Parksville provides a perfect camping ground amidst towering Douglas-fir trees.
As you go camping in the area, there are several activities you can do. You can go swimming at the sandy beach, enjoy picnicking in the woods or do bird watching with a licensed guide.
The regular group camping charge at the Rathtrevor Beach Provincial Park is $120 per night, exclusive of per person charges.
13. Sleep in a treehouse at Free Spirit Spheres in Qualicum Beach
Arguably one of the best places to stay on Vancouver Island (depending on if you are quirky enough,) the Free Spirit Spheres in Qualicum Beach breaks down your traditional idea of a treehouse from scratch.
Imagine living inside a suspended sphere nestled on top of a tree – and because of its lightweight dress, when you move, it moves with you!
Eve, Eryn, and Melody: choose from these three suspended spheres, with Eryn at 4.6 meters being the highest of the three.
The price per night starts at $314 to $344. It is available for reservation all year round, except if any rooms are under strict maintenance.
Is it safe to stay here? Tom, the master craftsman, claims so, with a clean safety track record to boast since it started in 2006.
14. See the Petroglyph Provincial Park
Many of the popular Vancouver Island sites are in Nanaimo, and one of these is the Petroglyph Provincial Park. What makes this park worthwhile to visit is the mystery that envelopes every figure etched in sandstone by the ancient people.
Many of the symbols you will find on the rocks depict wolves, human figures, and inexplicable events.
Each spectator is invited to think about what may come of the carvings on the surfaces of rocks that are believed to be strategically placed in powerful corners of the park.
15. Shop at the Old Country Market in Coombs
The Old Country Market in Coombs is home to some of the quirky shops on Vancouver Island. It first started as a fruit stand, selling fresh produce to passersby by the roadside.
Having just moved from Norway, the first vendors wanted a place similar to what they have had back home where your roof becomes an extension of the hillside.
This idea gave birth to the now-famous "Goats on Roof" Old Country Market, as local goats started to graze and live literally upside the marketplace. Below their grassland are restaurants, specialty shops, and dessert stalls.
The Old Country Market is open daily from March to December.
PACIFIC RIM REGION
Bamfield
Port Alberni
Tofino
Ucluelet
16. Do the West Coast Trail at the Pacific Rim National Park Reserve
The West Coast Trail was once called the Dominion Lifesaving Trail, having first served as a rescue trail for survivors of shipwrecks at the Pacific Northwest Coast.
This trail runs through the Pacific Rim National Park, one of the Vancouver Island parks you should not miss.
The West Coast trail is dubbed as one of the best hiking trails internationally. It starts at Bamfield and can either continue northward or southward. Some parts call for cable car rides, while others require a boat to pass through.
The West Coast trail is definitely only for the non-disabled and can be trekked only with a reservation.
17. Go surfing in Tofino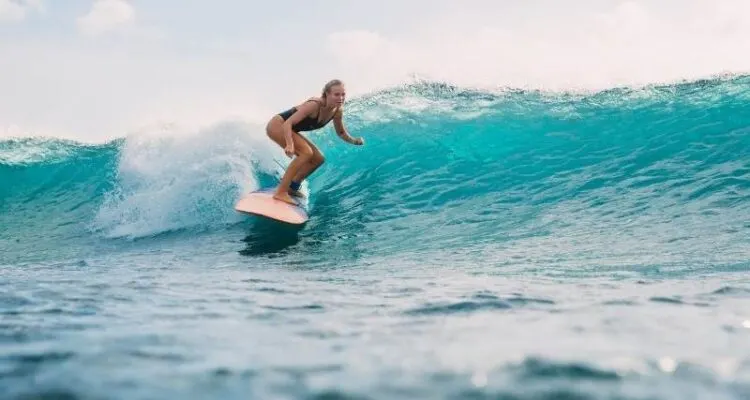 Is Tofino worth visiting? Yes, indeed. One of the cool things to do on Vancouver Island is to go surfing, and Tofino offers the best swells in the area. It is unofficially the Surf Capital of Canada.
If you are new to the sport, you can head to any surf shops in town that offer surfing lessons and board rentals. Ask where the best surfing beach is, depending on your skills, and enjoy a surfable coastline that is almost always uncrowded.
Some of the places you can surf in Tofino are Long Beach, Chesterman Beach, and Cox Bay.
18. Follow the Wild Pacific Trail in Ucluelet
This 9-kilometer trail in Ucluelet is famous for a lot of good things. The Wild Pacific Trail is a family-friendly track that can be conquered by visitors of all ages and hiking abilities.
You have two sections to choose from: Section One, which overlooks the Broken Group of Islands, and Section Two, which goes all the way to the Big Beach Park. Throughout the trail, you get to enjoy a dense rainforest canopy that provides shade.
To maximize your trail hiking experience, go with a naturalist guide who conducts tours daily at 10 AM.
19. Dine in at Tofino's Wolf in the Fog
Voted as one of Canada's Best Restaurants, the Wolf in the Fog is a definite addition to your list of top things to do on Vancouver Island.
Dine-in and enjoy the freshest products that can be found in the restaurant's rich backyard – the whole rich town of Tofino.
Come for brunch anytime between 10 AM to 3 PM daily and enjoy a wide array of good food paired with great beverages. One of the must-try items on the menu is the Classic Tofino Chowder, a celebration of the town's abundance of fresh seafood.
NORTH CENTRAL ISLAND REGION
Campbell River
Comox
Cumberland
Cortes Island
Courtenay
Denman and Hornby Islands
Gold River
Mount Washington
Saratoga Beach, Miracle Beach and Oyster River
Tahsis
Quadra Island
20. Attend the Filberg Festival in Comox
Some of the most interesting things about Vancouver Island are found in the thriving West Coast culture and the arts. The best way to enjoy these is by joining the crowd that regularly goes to the Filberg Festival in Comox.
For almost 40 years, the Filberg Lodge and Heritage Park have hosted this festival full of local music, art selections, and incredible food.
You don't even have to worry about your kids – the Enchanted Forest offers great wholesome entertainment to the young attendees.
A Filberg Festival ticket costs between $15 and $20. Kids ages 11 and below enter for free. The Festival is held in August during the BC day long weekend.
21. Visit the Ghost Ships of Royston
Ranking as one of the top unusual things to do on Vancouver Island is a visit to the Royston Shipwrecks. These ghost ships are found in the Comox Harbour and have an uncanny story to tell.
There was a time when logging was a big thing at Royston, yet to be on top of the trade, you must be able to produce lumber from timber quickly.
Because the waters in the harbor can be wild at times, they had an idea to create a breakwater that would tame the waters to some degree.
They began to sink ships intentionally to act as a breakwater. Today, fourteen of them can still be seen in the area.
22. Go skiing at Mount Washington Alpine Resort
Vancouver Island winter activities are at their best at the Mount Washington Alpine Resort. This resort offers recreational activities to the whole family all year round, be it the winter or summer season.
Over 1,700 acres serve as your playground when it is snowing, and skiing is a popular activity in the resort at this time. If you are new to the sport, Mount Washington's Snow School is onsite to help you learn how to ski in no time.
The resort's Discover Skiing and Snowboarding all-inclusive package starts at $99. It also offers free Discovery Days ski lessons occasionally.
NORTH ISLAND REGION
Alert Bay
Coal Harbour and Quatsino
Holberg
Telegraph Cove
Port Alice
Port Hardy
Port McNeill
Sayward
Sointula
Winter Harbour
Woss and Nimpkish Valley
Zeballos or Kyuquot Sound
23. Spot some bears at Clayoquot Sound
One of the best places to see on Vancouver Island in the Clayoquot Sound, a great avenue for those who want to do bear-watching. These bears go to the beaches when there is low tide to forage for food.
Onlookers stay at the boat quietly and respectfully, and thanks to the bears' poor eyesight, you are safe in your space – provided you stick to the rules.
Bear Watching at Clayoquot Sound happens between April and October. One of the most trusted tour organizers for this activity is Ocean Outfitters.
Should there be no bear sighting during your trip with them, they offer a free pass which you can use for another time.
24. Hike the Cape Scott Trail
The Cape Scott Provincial Park has a great hiking trail called the Cape Scott Trail. Although muddy and wet most of the time, the tracks lead you to great views of the thriving forest and the clear blue sky.
Your views change from time to time, up until you reach the sandy beach.
One of the highlights of the Cape Scott Trail is the lighthouse. This is one of the last manned lighthouses in all of Canada. It is said that two keepers guard the lighthouse alternatively, day and night.
25. Go whale watching at Telegraph Cove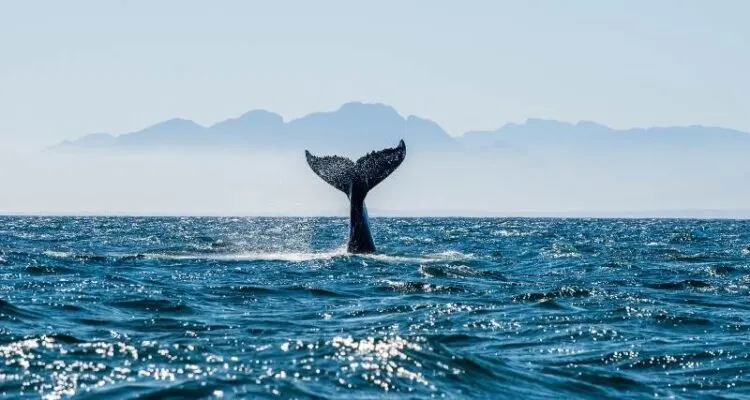 Your list of fun things to do on Vancouver Island will not be complete without whale watching. One of the best sites to do so is Telegraph Cove.
Companies such as the Prince of Whales Whale and Marine Wildlife Adventures offer ocean activities to visitors who would like to see the beauty of the marine life at Vancouver Island.
A half-day whale watching tour with Prince of Whales costs $109 per adult. You will board a 74-seater semi-covered cruiser with your experienced marine naturalists.
While they guarantee a year-round sighting of whales in the area, you will enjoy another tour with the operator should there be no whales during your trip.
More Vancouver Articles
Vancouver is one of my favorite cities, mainly because it offers so many outdoor activities. You can find here the BEST THINGS TO DO IN VANCOUVER.
To help you plan your trip to Vancouver, I compiled a list of the BEST LUXURY HOTELS IN VANCOUVER and the BEST TOURS IN VANCOUVER. Read here more about the BEST TIME TO VISIT VANCOUVER.
I highly recommend a trip to Vancouver Island. Check out these posts about VANCOUVER TO VANCOUVER ISLAND FERRY and BEST THINGS TO DO ON VANCOUVER ISLAND.
Best VPN for Travel: ExpressVPN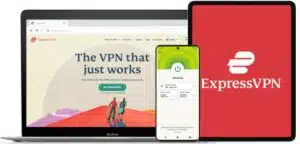 Heading abroad? Use ExpressVPN to access your social media accounts, unblock your favorite entertainment sites, and stay connected with friends and family. And get cheaper flights, of course.
Pros
✅ Next-gen, high-speed servers in 94 countries
✅ Works on iOS, Android, Windows, Mac, Linux, browsers, and more
✅ 256-bit AES encryption protects your data, even on hotel Wi-Fi
✅ Unblocks Netflix and other streaming sites
Cons
❎ No dedicated IPs
Get 3 extra months free of ExpressVPN when signing up for a 1-year plan. That's a 49% saving and a monthly cost of just $6.67! You also get a 30-day money-back guarantee.