Finally, doing that Toronto to Vancouver dream trip of yours? Let us help you make your journey to Vancouver from Toronto a comfortable and enjoyable one.
Ask a Canadian or an avid traveler, and chances are they would tell you that a cross-Canadian trip is on their bucket list. Not only is it a huge feat to accomplish, but it is also a fulfilling journey to start (and finish!)
The route promises breathtaking sceneries throughout the trip, whether you go by plane, by train, by bus, or by your own car.
While the public transport modes servicing Toronto and Vancouver are quite notorious for their delays, I don't think I would mind – to an extent. If I see a mix of green landscapes, city life, and towering mountains, maybe the rush isn't worth pushing for after all.
The key to having an enjoyable trip to Vancouver from Toronto has a flexible and workable itinerary!
How far is Toronto from Vancouver?
The distance between Toronto and Vancouver is 2092 miles or 3366 kilometers.
Getting to Vancouver from Toronto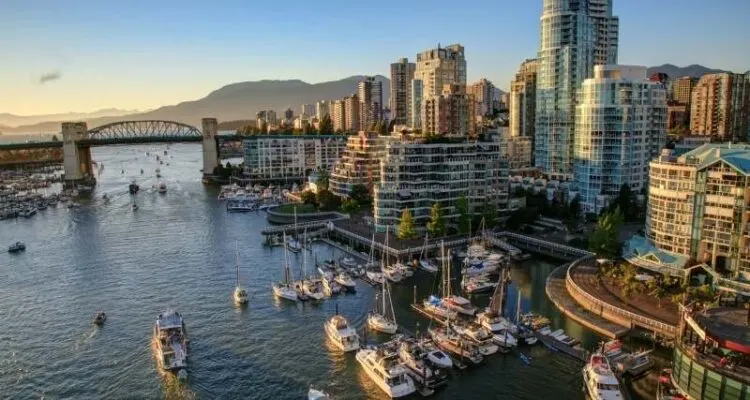 1. Book a flight from Toronto to Vancouver
Air Transat, Air Canada, WestJet, and Flair Airlines travel to Vancouver from Toronto daily. They depart from Toronto Pearson International (YYZ) to Vancouver International (YVR.) Direct flights from Toronto to Vancouver cost about 100 USD to 145 USD.
It takes five hours and 15 minutes to travel by air from Toronto to Vancouver. Add in a minimum of two hours for airport procedures to commence.
2. Toronto to Vancouver by train
Dubbed as the most classic way to travel through Canada, you can take a train from Toronto to Vancouver, BC via The Canadian. No wonder it is dubbed by National Geographic as one of the world's best train routes.
Travel a total of 4,460 kilometers in four days and four nights to fulfill this cross-Canada trip. While this full journey runs for 86 hours, excluding delays, the train makes necessary stops at its Winnipeg, Edmonton, and Jasper stations.
Your options when booking train tickets from Toronto to Vancouver are as follows:
Prestige – massive cabins with Murphy beds, private shower rooms, flat screen television, couch, luxurious food and beverage choices, exceptional baggage services, priority boarding, station lounge access and other onboard amenities
Sleeper Plus – spacious armchairs, cabin options, in-car shower access, select food and beverage choices, baggage assistance, priority boarding, limited station lounge access and other onboard amenities
Economy Plus – comfortable reclining seat with tray table, light food and beverages, baggage services and other onboard amenities
The cost to come from Toronto to Vancouver by train ranges from 444 USD to 4,655 USD. Your fare depends on the option you wish to avail yourself of.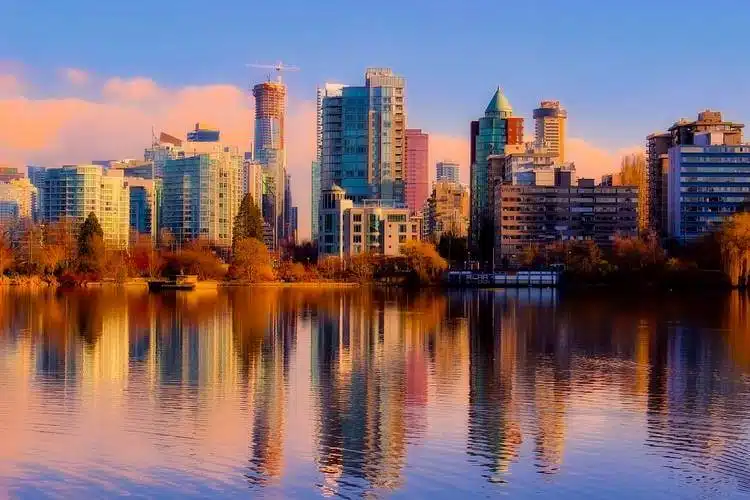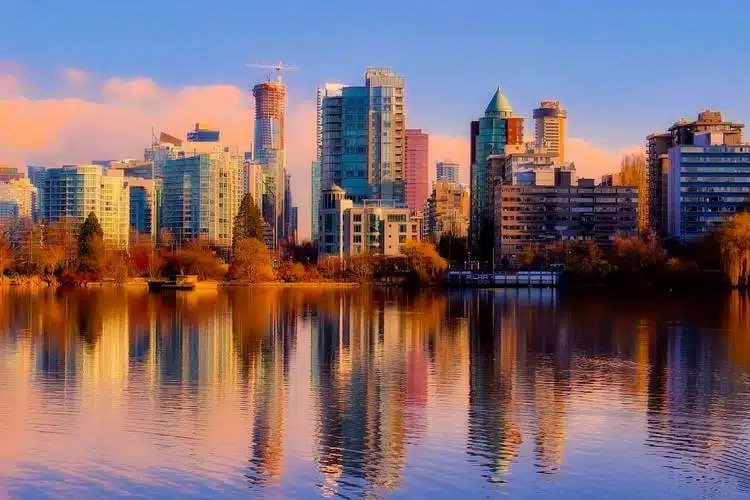 3. Ride a bus from Toronto to Vancouver
Greyhound offers a bus service that travels to Vancouver from Toronto. This trip involves many transfers – in Detroit, Indianapolis, Denver, Stanfield, and Seattle before arriving in Vancouver, BC. There are also a few layovers in different locations along the way.
Your cross-Canada bus trip starts at the Coach Terminal of Greyhound in Toronto and arrives at the Pacific Central Station in Vancouver.
The bus trip from Toronto to Vancouver takes around four days and 14 hours. The bus fare starts at 312 USD.
4. Drive a car from Toronto to Vancouver
You can make a full itinerary out of your long drive between Toronto and Vancouver.
The shortest possible time to drive from Toronto to Vancouver is four days, taking the Trans-Canadian Highway and driving ten hours a day.
This route will take you straight from Toronto to Winnipeg, Regina, Calgary, off to Banff – The Crown Jewel of the Canadian Rockies, Kamloops, and then, finally, Vancouver.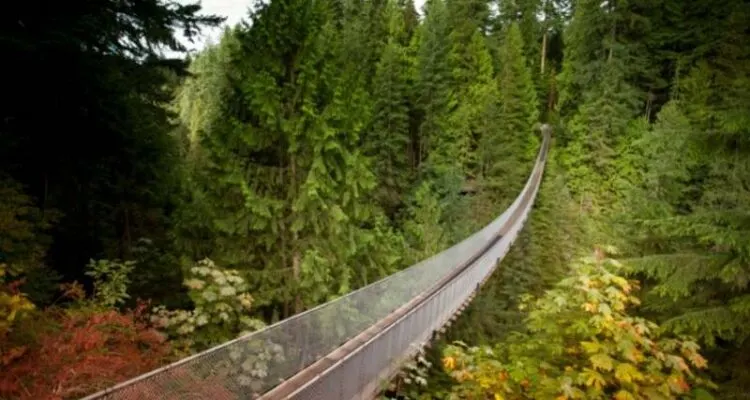 If you want a more relaxed pace, allot at least five days to travel between the two cities. In those five days, 44 hours will be spent on the road. This option requires you to cross the borders and pass by cities in the United States. If you don't want that kind of hassle, it is probably better to stick to the first one.
Should you wish to rent a car for this long drive, the cost to rent starts at 58 USD per day. This price includes unlimited mileage, free cancellation, and the convenience of dropping off the vehicle in Vancouver.
Vancouver is one of my favorite cities, mainly because it offers so many outdoor activities. You can find here the BEST THINGS TO DO IN VANCOUVER.
To help you plan your trip to Vancouver, I compiled a list of the BEST LUXURY HOTELS IN VANCOUVER and the BEST TOURS IN VANCOUVER. Read here more about the BEST TIME TO VISIT VANCOUVER.
I highly recommend a trip to Vancouver Island. Check out these posts about VANCOUVER TO VANCOUVER ISLAND FERRY and BEST THINGS TO DO ON VANCOUVER ISLAND.