A journey from Portland to Vancouver takes less than a day. This article will show you how to get to Vancouver from Portland efficiently.
You can get on a flight, ride a train, hop on a bus or drive your way from Portland, Oregon, to Vancouver, British Columbia. A quick look on the map and you will see waters that could transport people efficiently.
Research shows a prominent figure in the name of Frog Ferry is asking point persons to go in-depth with the possibility of servicing ferry rides to commuters. It will take less than 40 minutes to arrive in Vancouver from Portland, the group claims.
This "bus on water" is indeed offering a great amount of time saved as compared to an eight-hour train ride or a six-hour drive. A lot of studies still have to be done, and infrastructures need to be put up. Therefore this option might take some time before it gets added to our choices.
While we wait for this plan to materialize, let's look at the available modes of transport you can take to get from Portland to Vancouver.
How far is Portland from Vancouver?
The distance between Portland and Vancouver is 313 miles or 504 kilometers.
Getting to Vancouver from Portland
1. Getting on a flight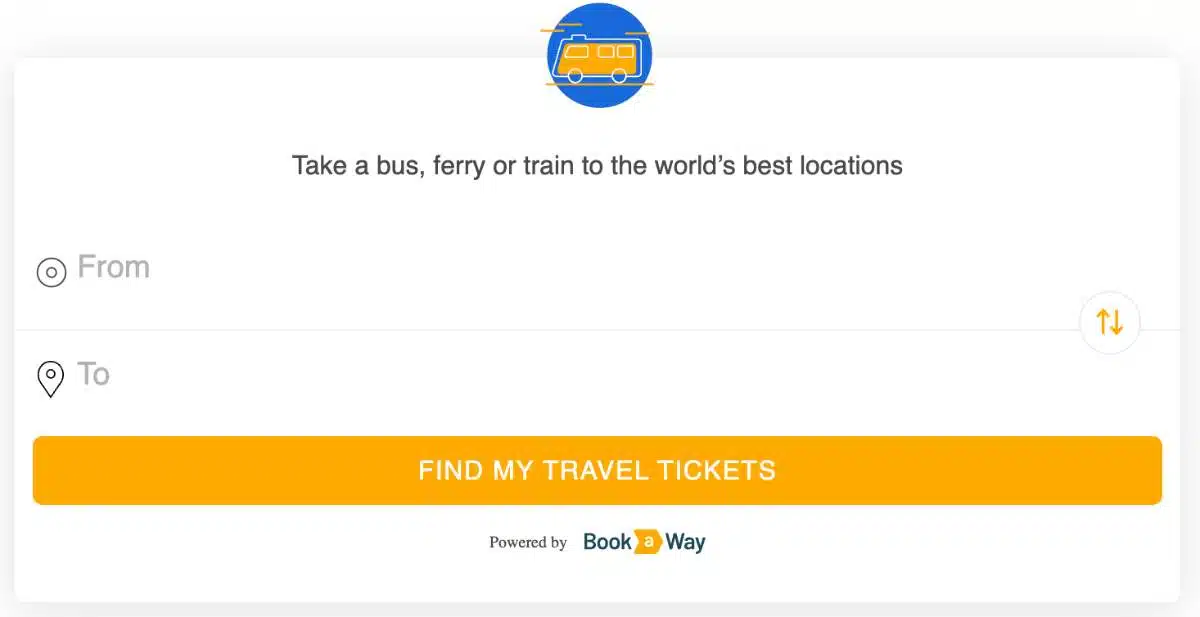 Airlines such as Delta, Alaska Airlines, Air Canada, and WestJet travel daily from Portland, OR to Vancouver, BC. They depart from Portland (PDX) in the United States and arrive at Canada's Vancouver International Airport (YVR).
Flight time from Portland to Vancouver, BC, is one hour and 15 minutes. Give an additional two hours for boarding procedures and other airport formalities to fulfill.
A direct flight ticket from Portland to Vancouver costs about 87 USD to 141 USD.
2. Riding a train
Perhaps the most scenic route of all, coming to Vancouver from Portland by train is a popular transport option. While it proves to have about the same sceneries as a road trip, a train ride eliminates the hassle one might feel from driving a long distance.
Amtrak Cascades offers a relaxing way to get to Vancouver. You can choose from these four options – it all depends on your plans and preferences:
Saver – You have the cheapest option refundable within 24 hours.
Value – Enjoy a ticket refundable eight days before your trip. A 25% fee applies should you cancel.
Flexible – Your ticket is fully refundable and cancellable at no cost.
Business – Book seats with extra legroom and complimentary non-alcoholic drinks. Your ticket is fully refundable and cancellable at no cost
The cost for an Amtrak Cascade train ride ranges from 51 USD to 105 USD. A ten percent discount is given to seniors, military personnel, and persons with disabilities (PWD), including their companions.
Children ages two to twelve years old enjoy a 50 percent discount while infants ride for free. Military children and children with disabilities are given a 60 percent discount in total.
It takes eight hours to travel from Portland to Vancouver, BC, by train. Be at the station at least an hour before your scheduled departure. This gives you ample time to secure a seat and get settled in.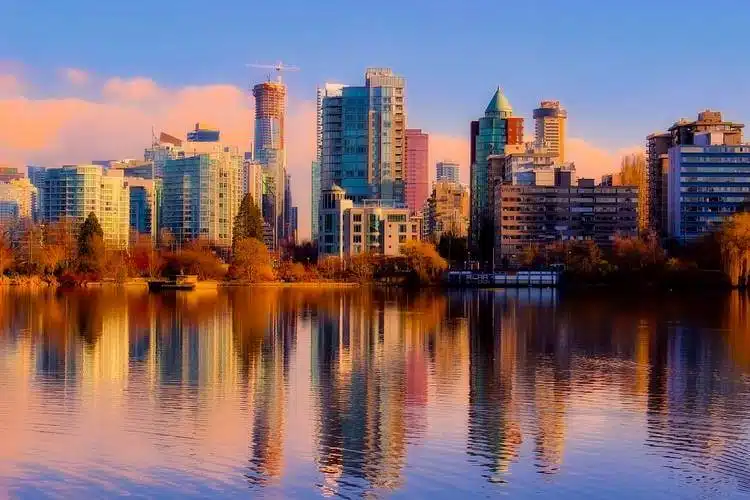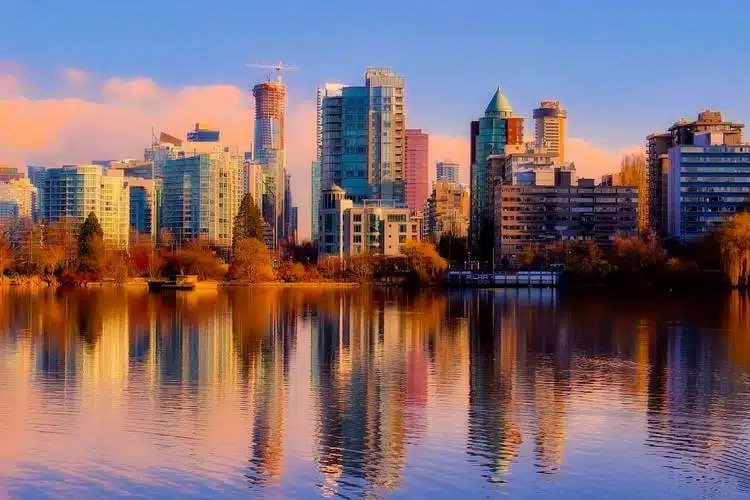 3. Catching a bus
Bolt Bus offers daily trips from Portland, Oregon, to Vancouver, BC. The cost for this trip is 32 USD. Bolt Bus has two scheduled trips – one at six in the morning and two in the afternoon. The latter proves to take a longer duration.
In Portland, the station can be found at 1060 NE 13th Avenue at Lloyd Center. Arriving in Vancouver, you will stop at Gate 4 at 1150 Station Street. Your final destination is located inside the Pacific Central Station.
Download the Bolt Bus app to book your tickets, get real-time updates, and offer fare promotions. One of these is the random ticket priced at just 1 USD. Be sure to book ahead of time to qualify for this promotion. Alternatively, you can also pay your fare directly to the driver.
It takes seven hours and 45 minutes to reach Vancouver, BC, from Portland by bus. Be at least 15 minutes early so that you will not miss the bus.
4. Driving a car
The drive from Portland, Oregon, to Vancouver, BC, can be scenic if you drive off the highway. Drive east from Portland and through the Columbia Gorge. Turning west will take you to the Seattle mountains and Puget Sound. This route is most beautiful in autumn.
If you want to drive directly to Vancouver, take the I-5 freeway. This route crosses Seattle. This tends to be a monotonous ride, with only a few chances of sightseeing along the way.
It takes a minimum of six hours to drive from Portland to Vancouver.
If you plan on renting a car for your road trip, one way costs around 65 USD to 124 USD. These rates include unlimited mileage, with the convenience of dropping off the car in Vancouver should you need this option.
Vancouver is one of my favorite cities, mainly because it offers so many outdoor activities. You can find here the BEST THINGS TO DO IN VANCOUVER.
To help you plan your trip to Vancouver, I compiled a list of the BEST LUXURY HOTELS IN VANCOUVER and the BEST TOURS IN VANCOUVER. Read here more about the BEST TIME TO VISIT VANCOUVER.
I highly recommend a trip to Vancouver Island. Check out these posts about VANCOUVER TO VANCOUVER ISLAND FERRY and BEST THINGS TO DO ON VANCOUVER ISLAND.