Grab this Airbnb Coupon Code – get up to $35 off your next trip!
Travel doesn't have to cost an arm & a leg
These days, with travel hacking and Airbnb, it appalls me that there are people out there who still pay top dollar for their vacations—it's almost as bad as going to BedBath & Beyond without a 20% off coupon.
They basically hand those out at the store!
Best VPN for Travel: ExpressVPN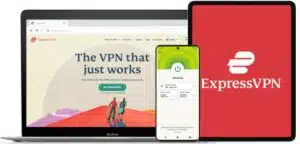 Heading abroad? Use ExpressVPN to access your social media accounts, unblock your favorite entertainment sites, and stay connected with friends and family. And get cheaper flights, of course.
Pros
✅ Next-gen, high-speed servers in 94 countries
✅ Works on iOS, Android, Windows, Mac, Linux, browsers, and more
✅ 256-bit AES encryption protects your data, even on hotel Wi-Fi
✅ Unblocks Netflix and other streaming sites
Cons
❎ No dedicated IPs
Get 3 extra months free of ExpressVPN when signing up for a 1-year plan. That's a 49% saving and a monthly cost of just $6.67! You also get a 30-day money-back guarantee.
There are so many simple and fast travel hacks out there that can save you money and help you find great deals along the way.
But my favorite so far is an Airbnb coupon code that works (really).
That's right, with just 5 minutes of research and Googling, you can all but guarantee your next Airbnb booking will be even cheaper than the listed price you originally budgeted for.
For me, that's always a pleasant surprise!
Compared to staying at a traditional hotel that is part of one of those cookie-cutter multinational corporate chains, Airbnb can save you hundreds (and often thousands) of dollars.
That is the reason why seasoned travelers don't even bother looking at rates for hotel rooms: they know that with Airbnb, you almost always get more while paying less.
Ten times out of ten, they go straight to Airbnb over some old hotel chain that overcharges for stiff towels and a moldy, smelling, half-functioning air conditioning unit.
I've spoken to many people and fellow seasoned travelers who say that staying in an Airbnb almost always comes with a more relaxed and "homey" feeling, even compared to luxury hotels that charge $300 per night.
And, with the prices of hotels these days compared to Airbnb, I'm inclined to agree with them.
Use Airbnb anywhere, anytime with this Airbnb Coupon Code!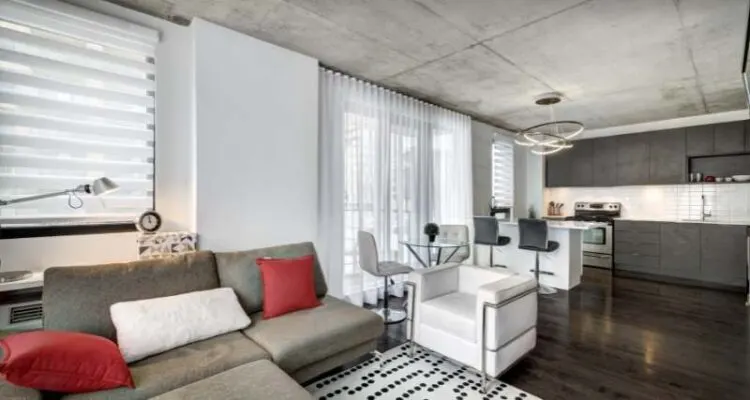 Best of all, Airbnb is essentially ubiquitous.
No matter where you are in the world, you can use the platform to find accommodations that best fit your budget and travel style— whether that's a twin bed at a hostel, a private room in a local home, or an entire townhome or flat!
Whether you're taking a weekend trip to the next city over or embarking on a month-long world tour travel excursion, Airbnb can save you money.
The perks and prices they offer as a platform are basically unbeatable, especially when combined with the ease of use and peace of mind they offer.
Unlike with a hotel, on Airbnb, you'll get the chance to see actual photos of the space you're renting, read reviews, and consider the host and property ratings.
But the price is really where Airbnb delivers over more traditional accommodations.
When you book a trip to an exciting place or finally commit to traveling plans you've been dreaming about for months, the last thing you want to do is lose sleep over a massive hotel bill that averages well north of $100 a night.
I can't think of much else that can put more of a damper on travel plans than knowing you have to spend four figures to sleep, shower, and eat (usually subpar) continental breakfast—all before actually going out and experiencing a place.
Staying in a safe and clean place shouldn't break the bank. And it should never be the cost that limits how long your vacation can be.
But you'll never have to worry about forking over too much cash to a cookie-cutter hotel chain again.
That's because I've worked directly with Airbnb to make using their platform even more affordable.
With my Airbnb coupon code, you can get up to a $35 Airbnb credit toward your stay.
And this isn't one of those specials that's only available to first-time users.
This Airbnb travel credit can be used with any Airbnb account or by any friend you invite to stay with you on your trip, even if it isn't your first Airbnb stay.
The's only one condition; your stay total has to exceed $75 in value.
But still, that's nearly 50% off!
As I said before, the cost of traveling can get very expensive surprisingly fast if you are not careful and smart with your money.
But, with a little research and extra effort perusing Airbnb listings, you'll be staying on the cheap in awesome locations like London, Australia, or South Africa.
These are places where tourists can fall victim to outrageous and unnecessary accommodation costs- but if you use an Airbnb Coupon Code, you're almost guaranteed to save money and travel longer for less.
Whether you're planning to travel abroad for the "trip of a lifetime" or you're simply looking for a room for a friend's wedding a few hours away, this Airbnb referral can work for you.
Because let's be real—the hotel in the next town also probably costs way too much—even if you're just going for a quick weekend jaunt to the beach.
Here's exactly what you need to do:
Sometimes, technology can be difficult, but using this coupon for Airbnb to get a discount on your booking is actually pretty painless.
Here is what you need to do, step-by-step:
2. Click the "sign up to claim your credit" button
3. The button will take you to the Airbnb website—when you get there, fill in your destination and dates
4. Pick the Airbnb listing that that sticks out to you. Take your time here. Find one that you love
5. It will ask who is coming on your trip and allow you to send a message to your host (I recommend this because it makes you seem a bit friendlier. It is also a nice way to clear up any questions you may have)
6. Once your payment information is uploaded, you should see the price adjustment for the credit—but you must do it through this link, or the coupon won't be applied.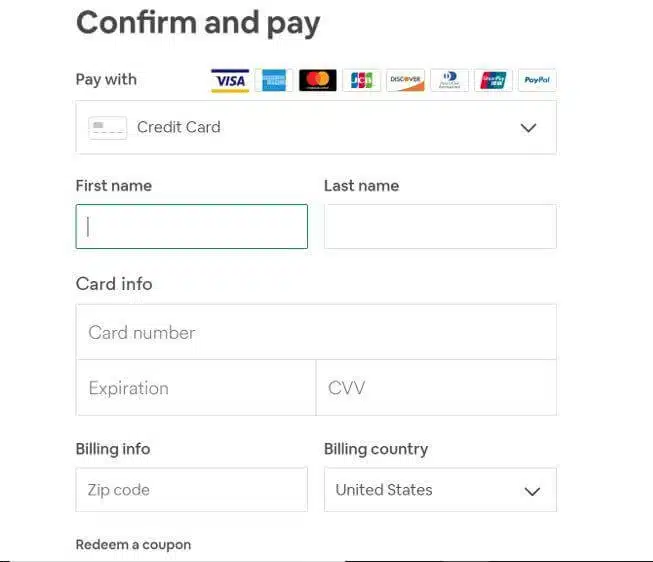 Why Airbnb bookings are soaring
While the concept of Airbnb was a bit unorthodox in the beginning, the idea of renting a room from another person (as opposed to a company) has quickly caught on.
Now, Airbnb is thriving basically all over the world.
• Airbnb rentals are cheaper than hotel rooms—and, as a bonus, your money flows directly into the local economy through the person you are staying with
• Airbnb rentals are cleaner—you are staying in someone's home, which they've prepared for your arrival. Chances are they pulled out the Lysol wipes and bleach before you arrived. I can't honestly say that every hotel/motel I've stayed at has done the same (or at least not to the same extent)
• Airbnb listings have the essentials—need a plate or a microwave? Most hotels don't come with common kitchen appliances or utensils unless you book an expensive suite. You'll never get a washing machine or refrigerator for less than $100 a night at a hotel.
• The chance to live a more local life—when touring a new place, why limit yourself to all of the overpriced tourist traps peddled by traditional hotel chains? Staying in an Airbnb is gives you a much more authentic experience. If you're lucky, your host may even give you the scoop on the best local hangouts.
Keep the deals coming!
After using your Airbnb coupon code for your own travels, you can share the same deal with your friends and family!
This is a gift that keeps giving.
You can help everyone save on and extend their vacations while keeping as much money as possible in their pockets.
You can sign up for your own code through your Airbnb account and then give that code to your friends to use.
When they use it, you'll continue earning credit off your next trips.
Once they have booked $75, you'll get credit up to $35 off a future trip.
It's a win/win for everyone involved.
And, in my opinion, it's one of the best ways for you to see all of your bucket list destinations without blowing the bank.
What do you have to do to become a host?
After a couple of great Airbnb trips, you may start wondering if you could make some money and become a host yourself.
This is one of my favorite ways to make some extra cash—and help fund all of the trips I have coming up.
Becoming an Airbnb host is super easy.
It is not much different than setting up a Facebook profile; only now, every time someone checks out your profile, you get the chance to make some money.
That's a whole lot better than getting all your Facebook photos crept by that random person you went to high school with who hasn't spoken to you in years.
What's your plan?
Where are you going to use your first [of many]airbnb coupon codes?
Is your dream to backpack through Europe or hike the mountain trails of California?
Let me know where you are planning on using your first Airbnb coupon code in the comments!
Was this post about Airbnb Coupon Code helpful? If so, be sure to pin it to refer to later!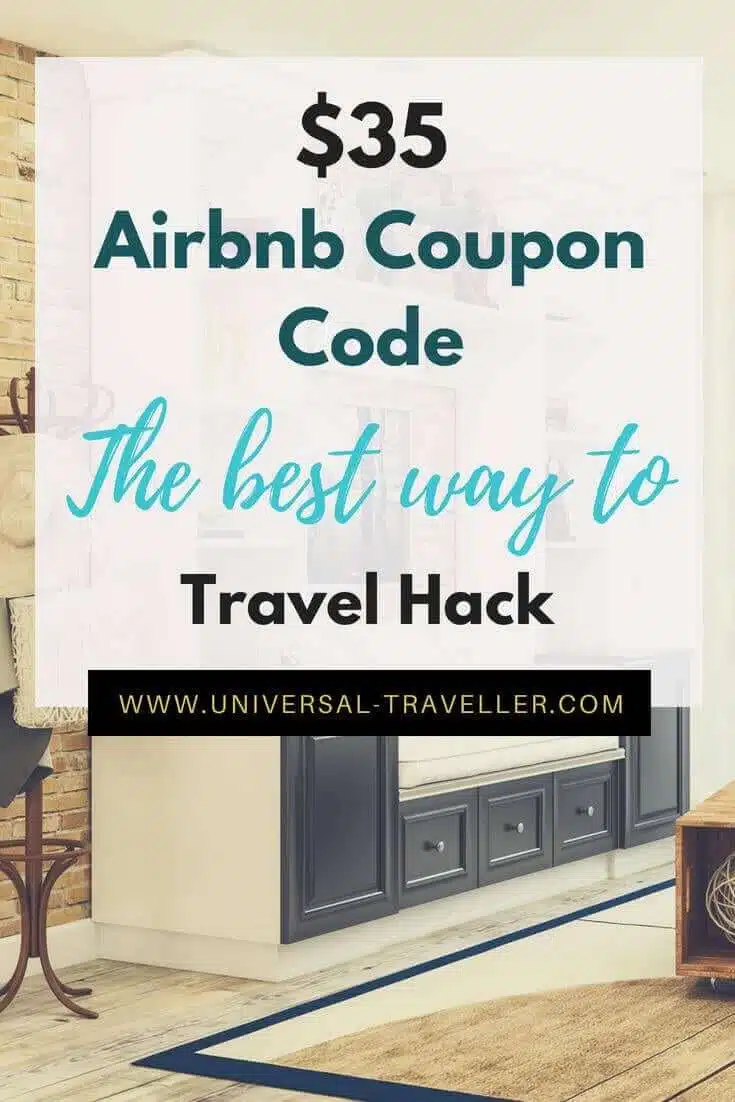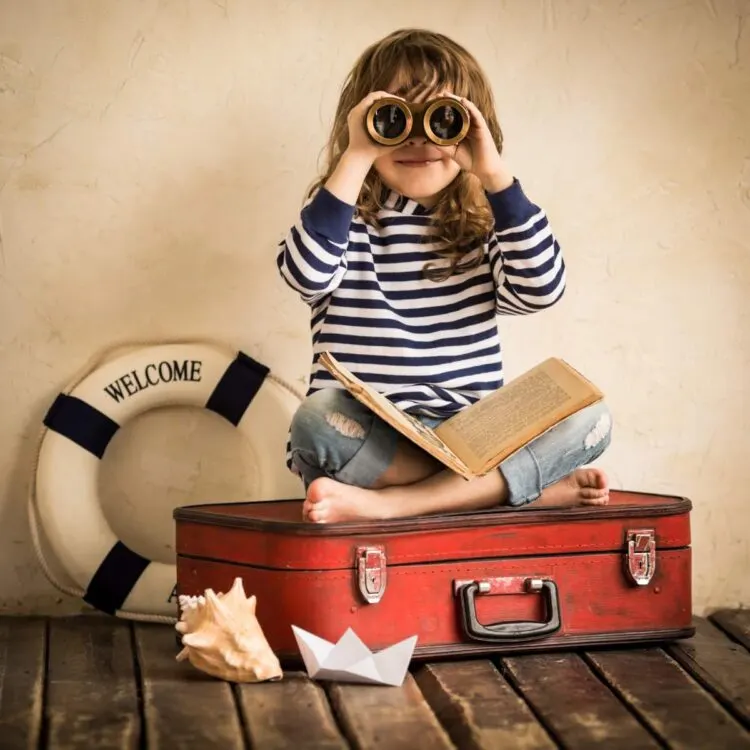 Protect your trip: With all our travel experience, we highly recommend you hit the road with travel insurance. SafetyWing offers flexible & reliable Digital Nomads Travel Medical Insurance at just a third of the price of similar competitor plans.