There are plenty of ways on how to make money on Instagram. Most people cannot wrap their heads around it, probably because they see the social media application primarily as a place where people share, double-tap, and scroll away.
This doubt does not only apply to Instagram. People question whether it is true that you can indeed make money on social media.
Nowadays, with this generation's ingenuity, I believe you can make money out of almost everything.
So… Can you make money on Instagram?
Is it a legitimate way of earning?
The answer is yes.
It has been an efficient way of generating income and is, in fact, listed as one of the ways on how to make extra money.
How much do Instagrammers make, anyway?
Some make it seem as if it's their only source of income – and they are thriving. Others are honest about it being just one of the many ways on how they make money.
It all depends on the effort you put into it – as with any job, I presume!
I bet you're thinking about how many followers on Instagram you need to get paid. Artists have millions of them; popular personal accounts, too, can rake in just as many followers.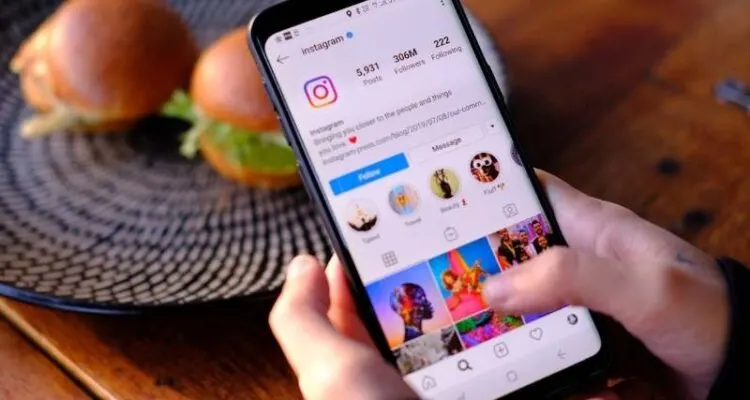 While many connections will want to see you have a vast reach before they put their money in you, others will gamely rely on your bankability as a good influence to the general Instagram public despite just having a few thousand followers.
Basically, it is everybody's game.
And it's high time you try earning from it.
Here are some of the great ways on how to make money on Instagram:
1. Become an Instagram influencer
Get paid on Instagram by being one of its influencers. What is an Instagram influencer, anyway?
They are people staying true to a specific personal branding, garnering following and engagement as their feeds grow.
These can be already famous mainstream artists welcoming you into their daily lives.
These can also be bloggers and internet personalities catering to different target markets.
Just exactly how do influencers make money from being themselves?
See, when you have a strong following, global and local brands want you to wear their clothing, eat their produce or flaunt their services.
Your followers, though, would not want advertisements shoved right in their faces and will look for pieces of authenticity in every post.
To become an Instagram influencer, you will have to balance promoting a brand and giving out a message that you do trust the product.
A striking photo plus a witty caption that says it's an ad (but not directly) equates to a good post in the eyes of both the paying brand and the browsing public.
BEING A BRAND AMBASSADOR
When learning how to make money on Instagram by becoming an influencer, you will learn that it is important to stick to your personal branding.
In every business wanting to partner with you, you have to ask yourself: is this in line with my feed?
A good travel IG account will most likely catch the eye of companies creating theft-proof bags, travel packages, or user-friendly cameras.
A nice beauty IG account will naturally attract cosmetic brands to make a makeup line bearing the account's name or the owner's personality.
Many see top Instagram models or those brand ambassadors who have become popular for the companies they carry as more believable advertising personalities nowadays than those presented in traditional ads.
ADVERTISING SPONSORED POSTS
Another way how to get paid on Instagram is by running some sponsored content for brands.
You can get paid for Instagram posts that ask you to wear a designer bag on your next night out and tag the company's account.
You can also get paid Instagram posts to visit a resort, post about its amenities during your stay, and thank them by tagging their IG handle.
Companies will send you a direct message, asking if you would like to receive their product at no cost in return for a post or two.
While trade regulations vary per country, accounts are pushed in general to disclose to the public when posts are sponsored or not.
This is done by using hashtags such as #ad #sponsoredpost or indicating that the post is "in paid partnership with…"
Did you know?
Kylie Jenner is the highest-paid Instagram influencer. For one single post, she is believed to earn as much as one million dollars!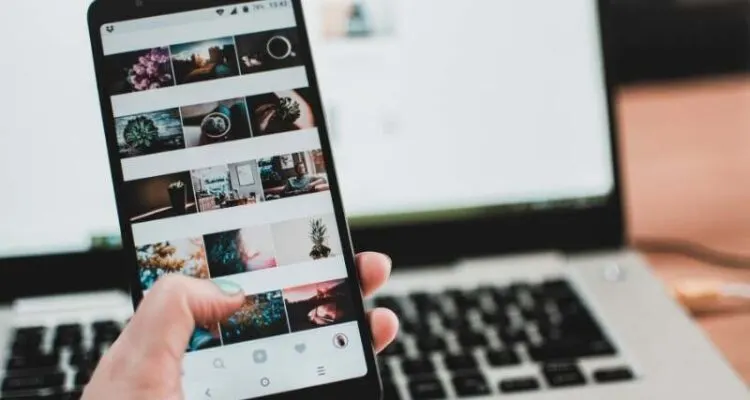 2. Be paid to promote affiliate links.
Get paid to post ads for companies that need users to follow and click their links.
Putting the link on the caption for your Instagram post will not do the trick, though, as people will have to highlight and copy the unclickable link on your text – and not everyone has the patience to do so.
This is where the "Link in bio" line comes to play. It is the only place in your social media account where you can place a clickable link.
You, as a social media user looking for ways to make money on Instagram, can put the link on your bio and direct your followers there.
Instagram also has a feature that saves your past links and puts them in one place even after changing the affiliate link being promoted.
As with sponsored posts, you are also required to dutifully indicate whether you are making any commission out of your link by using in the captions telling hashtags such as #affiliatelink #ad or #sponsored.
Did you know?
Many brands choose to collaborate with micro-influencers (those with about 2,000 organic followers) because their followers tend to be more engaged if you compare them with influencers with a million followers that barely interact.
3. Be an Instagram entrepreneur.
Perhaps you're not a social butterfly and are going deep into Instagram primarily for business.
Yes, there are ways to make money online on Instagram for someone with a pure entrepreneurial mindset.
Just how much can you make on Instagram if you have a product or a service to sell?
It all boils down to how you efficiently reach your target market.
SELLING YOUR OWN PRODUCTS
Many businesses are now using Instagram as a tool for selling their products or promoting their own businesses online.
The business profile on Instagram is purposefully envisioned and designed to help entrepreneurs like you with selling and advertising.
People have been baking at home, posting drool-worthy photos of their masterpieces, and calling hungry browsers to secure limited slots for ordering.
A single tap on a model's ensemble can also show you which IG account to look for her top, how much her belt costs, and what other items you can buy from similar stores.
Instagram has a Shop tab where your clients can view your range of products, their corresponding prices, and the direct link on where they can order and check out.
You can definitely make use of this if you have an existing business of your own or are in pursuit of establishing one.
How do you make money on Instagram when thousands of people are marketing on the same platform as you are?
It takes a lot of creativity to capture the ready market, so be sure to curate your feed well, collaborate with potential IG influencers, and engage in meaningful discussions in your comments section!
Sooner or later, your Instagram income will flow naturally.
SELLING DIGITAL CONTENT
Selling on Instagram is not limited to physical products. If you are innately talented in taking photos, writing captions, or conceptualizing a shoot, you should know that many brands and Instagram users will pay for your services.
This is one of the ways on how to earn money from Instagram as an entrepreneur.
How to get paid for Instagram posts you will curate will all be based on how much skill you have and if your style suits that of the brand.
There is also such a thing as user-generated content. A business IG will repost your commissioned post from them and tag you as the rightful owner of the photo and the experience.
It is a business's creative way of telling its market that people are posting about them.
Another way of earning money on Instagram is by tapping into the world of IG stories and making filters for corporate and personal events.
Did you know?
Using the right hashtag can propel your business to the top. You cannot place one simply because you like it; do your research about the relevant hashtags connected to your post.
However, don't become a nuisance by just adding trending yet irrelevant hashtags to your product.
Flooded by the millions of posts using the hashtag that best describes your product?
"Own" a specific hashtag by thinking of a unique and catchy one that you can use for every post, diluting the users of the hashtag to just you and your clients.
Best VPN for Travel: ExpressVPN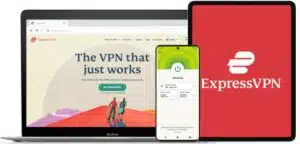 Heading abroad? Use ExpressVPN to access your social media accounts, unblock your favorite entertainment sites, and stay connected with friends and family. And get cheaper flights, of course.
Pros
✅ Next-gen, high-speed servers in 94 countries
✅ Works on iOS, Android, Windows, Mac, Linux, browsers, and more
✅ 256-bit AES encryption protects your data, even on hotel Wi-Fi
✅ Unblocks Netflix and other streaming sites
Cons
❎ No dedicated IPs
Get 3 extra months free of ExpressVPN when signing up for a 1-year plan. That's a 49% saving and a monthly cost of just $6.67! You also get a 30-day money-back guarantee.