Not sure whether or not you need a VPN for travel? This article has all the answers for you!
Sponsored post
Whether traveling abroad for work or pleasure, staying safe and protecting your data should be your top priority.
But, unfortunately, when planning our trips, we usually overlook cybersecurity, most often, by using public Wi-Fi, which leads to stolen credit card numbers and governments spying on our online activity.
Fortunately, you can protect all your personal information and your online activities with the right VPN that can provide privacy by creating a private network from a public internet connection.
It's common to have many questions remaining to be answered. Fortunately, with this article in hand, you have the right tool to make an informed decision regarding using a VPN for travel and learn its benefits.
So, let's get started!
Read also:
What Is A VPN Service And Why Do I Need It?
Before we move forward, it's important to understand what VPN stands for and why this powerful tool is crucial for you.
VPN stands short for Virtual Private Network, and using a VPN is a simple and effective way to increase your online security, privacy, and freedom. You might think your connection is already secure, but it doesn't apply to everything. While that's true for most websites, it's not always the case.
When you're using the internet, your device is continuously exchanging data with other parties on the web. Using a VPN service creates a secure tunnel between the device you are using and the internet.
Using a VPN for travel has several benefits:
It helps you hide your identity online.

It secures your data.

It enables you to use the internet more freely.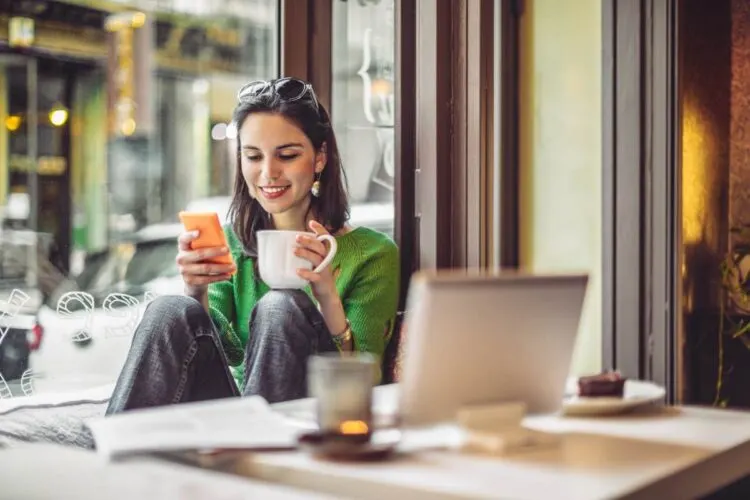 How Does VPN Work?
Connecting to a VPN service is usually quite simple. After you subscribe to a VPN provider, the download and install of the VPN software come next. Then select a server you want to connect to, and the VPN will take it from there.
The VPN operates as an intermediary of sorts as you connect to the internet, thereby hiding your IP address and protecting your data and your identity through a process called encryption.
Besides, if your data is somehow intercepted, it will be unreadable till it reaches its final destination.
Things To Look For In A VPN
Think you need a bit more information before you commit to the ideal VPN for you? We've got you covered with a brief yet detailed list of the five most important factors to keep in mind before choosing your VPN service.
Speed: It will always help if you are looking for a VPN service that offers many different options. Different configurations for different purposes guarantee that you always have versatile speed, whether you'll be using the VPN for streaming, peer-to-peer activities, or something else.

Security: VPN solutions are about online protection and privacy, so you should always be on the lookout for features that can contribute to your guaranteed security

Available On Multiple Devices: When looking for a VPN service, it's always a good idea to look for a provider that can connect multiple devices on one account.

Tech Support: Helpful and always-available customer service is challenging to find, but you should look for it regardless. An exhaustive FAQ section and dedicated expert representatives are the critical signs of a VPN provider that offers excellent products and values its customers.

No Log Policy: With a no-log guarantee, your VPN won't keep track, collect, or monitor your web browsing history. If your privacy is important to you, you'll need a VPN that respects your right to be anonymous.

8 Reasons You Should Use A VPN For Travel
A VPN is a simple and efficient way to protect your data and private information while staying at home or traveling abroad.
Let's dive in and learn some of the many reasons for using a VPN service like NordVPN for traveling and its benefits!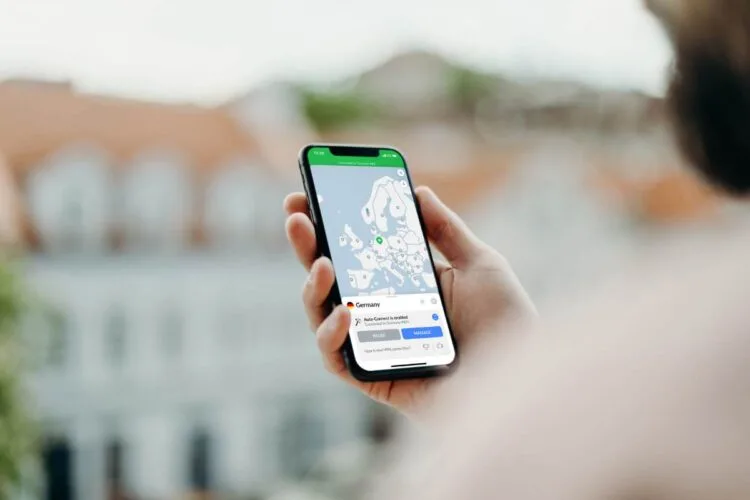 1. To Keep Your Online Activity Private
Public Wi-Fi can be a lifesaver when traveling. Even if you buy a local SIM card or you are using roaming, you're bound to rely on shared Wi-Fi at some point.
Insecure connections like these come with a big drawback. They can expose your data and activity to anyone on the network who knows how to look for it.
The rise of secure websites has helped reduce this risk, but plenty of insecure sites, apps, and services are out there. However, using a VPN on your device encrypts your data and makes your online experience more secure.
2. To Access Blocked Websites
Due to government censoring, some countries prohibit particular websites, like Facebook, Skype, and some online news outlets. This is particularly prevalent in Asian countries and the United Arab Emirates.
However, using a VPN to select a country where the website is available, you'll be able to access the website with ease.
3. To Prevent Frozen Bank Accounts
Having your bank accounts frozen while traveling abroad is probably every traveler's worst fear. Likewise, being away from home and incapable of accessing your money is perhaps one of the most unfortunate situations to be in.
This is another reason why you should use a VPN service while doing online banking on your devices.
4. To Get Better Travel Deals
There is a chance to get better deals on flights or different travel activities when booking from another country.
This is because the algorithms on booking sites take your location into account when calculating their prices, so it's worth trying out a few places to check if you can get a better deal!
5. To Improve The Speed Of The Connection
A VPN can avoid the congested traffic of an Internet Service Provider and improve the speed of various sites.
This is very helpful when traveling, especially if you are connected to a network that many people use. In addition, you can watch your favorite TV shows or your favorite movies without the annoying setbacks that slow down the streaming.
6. To Bypass Firewalls
Government censorship is just one of the many digital restrictions that you may run into abroad. Local firewalls can put a restraint on your digital presence. For example, the hotel you're in may restrict you from visiting certain websites.
7. To Make Online Purchases in Your Home Country
When you attempt to shop online outside of the country, you'll often be on a different website as many online shops redirect users to the country that they are in at the time. If you need to ship something to your home while you are away, you won't be able to access your home-based sites.
8. To Get Google Results In Your Native Language
When you travel overseas, you may get your Google results in a language you do not understand. Connecting to a VPN in your home location is your best option to get relevant results that you can read and understand.
Conclusion
A good VPN is an essential part of any traveler's digital tool kit. It's a cheap and easy way to take the needed precautions to protect your data online.
Using a VPN for travel can help in many ways, and it's always worth signing up with a reliable VPN service.
This article is sponsored by NordVPN