Best Travel Jobs – Do you want to know how to make money on the road? We look at a range of the best remote travel jobs for people who love to travel.
Have you ever wondered how to make money on the road or what types of Digital Nomad Jobs you can do while traveling?
For this post, we have asked various people how to travel for a living.
Best VPN for Travel: ExpressVPN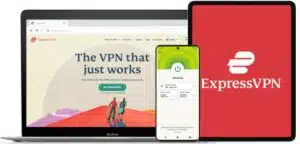 Heading abroad? Use ExpressVPN to access your social media accounts, unblock your favorite entertainment sites, and stay connected with friends and family. And get cheaper flights, of course.
Pros
✅ Next-gen, high-speed servers in 94 countries
✅ Works on iOS, Android, Windows, Mac, Linux, browsers, and more
✅ 256-bit AES encryption protects your data, even on hotel Wi-Fi
✅ Unblocks Netflix and other streaming sites
Cons
❎ No dedicated IPs
Get 3 extra months free of ExpressVPN when signing up for a 1-year plan. That's a 49% saving and a monthly cost of just $6.67! You also get a 30-day money-back guarantee.
You may be surprised by the number of paid travel jobs you can do from anywhere.
Most people tend to be involved in some online work, which allows them to work while traveling anywhere.
Digital Nomad Jobs such as remote social media jobs (social media content manager, social media assistant, or Instagram management services); virtual office assistant roles (live virtual receptionist or virtual executive assistant jobs); remote web design jobs, freelance photography, or writing are just a few of the jobs you can do while traveling.
So let's get into it and see how others work remotely and travel.
The Best Travel Jobs
1. Instagram Agency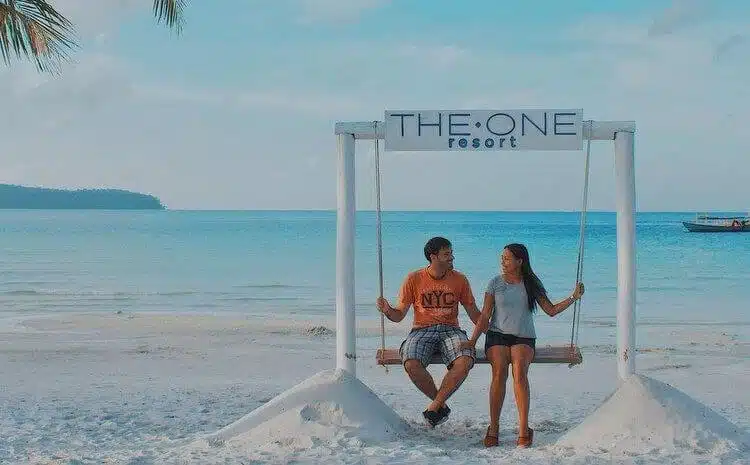 The many digital nomads and long-term travelers that you see and follow online are usually still working and making money on the road as they travel.
We all have found a way to channel our passion for continuous travel and use it as a source of income and business.
And for us, Gamintraveler, it is the Instagram Agency that we run while travel that has let us travel continuously and the growing Instagram collaborations that we are having.
While we travel to develop our travel brand continuously, the Instagram Agency is where we provide Instagram Management Services to various Instagram accounts for other personal brands and small to medium-sized businesses and solopreneurs (SMBs).
This is how we earn thru blogging.
We act as Instagram Account Managers by creating curating content, growing their followers and engagement, and getting leads to their businesses using the Instagram platform.
We primarily offer full-time Instagram services.
We need to structure our days, and yes, even the hardcore traveling days, to always have time set up for work.
We work insane hours usually, from 8-hour days to 12-16 hour days, especially when traveling.
We also have a team of assistants working with us to support our work. We easily earn a solid 4-figure monthly income from our Instagram agency.
Rachel & Ruben from Gamintraveler
2. Travel Coaching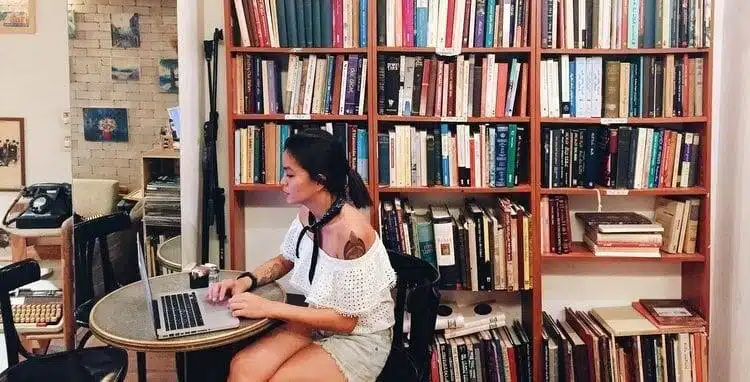 I opened the travel coaching sessions hoping that I would get income from it and become closer to the people reading the blog.
I do private sessions for different categories like how to become a Digital Nomad, finding volunteering gigs, teaching English abroad, and long-term travel. Since it's a private session, it starts at USD 50 per hour.
28% of my readers are from the Philippines, and I never expected the weekly sessions would be fully booked.
Upon inquiry, I tell them the session won't make sense if they don't have the willingness to do what they want yet – it's a total waste of money, so I put them through some mini-tests before approving the booking.
More and more people started booking through third-party referrals because they knew that the session would focus on the type of individual they were.
It's not about the money I will be earning.
In this business, trust is one of the powerful words that got me through.
I think we, as bloggers, should value our services for a personal benefit to the other party as opposed to thinking about the amount of money we will earn.
Trisha from P.S. I'm On My Way
Learn how Michelle went from $0 in affiliate income to over $50,000 per month. Get the step-by-step affiliate marketing strategy course that shows you how to increase your affiliate income and make more money blogging.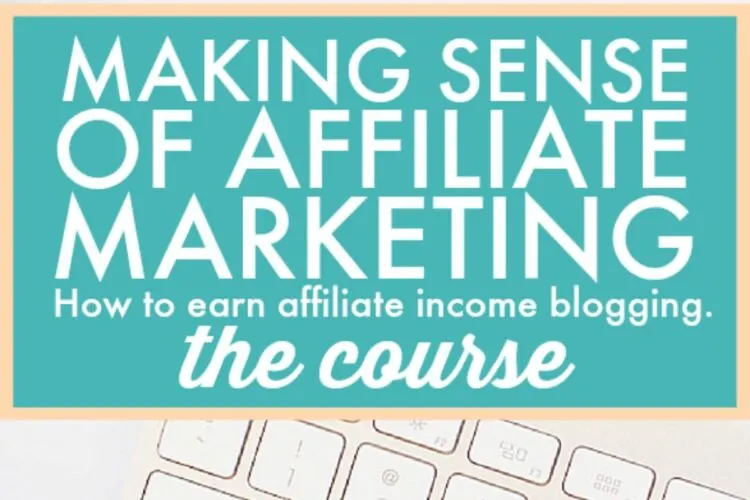 3. Virtual Travel Assistant
These days, more and more people worldwide are deciding to pursue an independent location lifestyle.
I decided to take advantage of that and started working remotely as a virtual travel assistant for digital nomads alongside my main freelancing work.
Many digital nomads find booking their travel annoying and time-consuming.
That's where a virtual travel assistant comes in. Rather than sit and compare flight prices or look for the perfect Airbnb, they can outsource this to someone else and concentrate on doing what makes them money!
I love booking travel and sometimes look at flights for places I have no plans to visit just for fun.
This is the perfect side-hustle for me! I also work as a freelance writer, so the logistical side of my travel planning job is a nice contrast to this.
I have a few travel clients I help with all aspects of their travel: I find them cheap flights and car rentals, book their accommodation, research visas, and even make them custom itineraries.
I got my first client on a Facebook group and have gotten more from word of mouth.
I charge my clients an hourly rate and invoice them at the end of the month.
I wouldn't rely on this type of work as a primary source of income unless you can find yourself a vast client base.
But, for some extra pocket money, it's an easy way to make money on the road and work from anywhere in the world.
Nicole from Wee Gypsy Girl
4. Managing Social Media for companies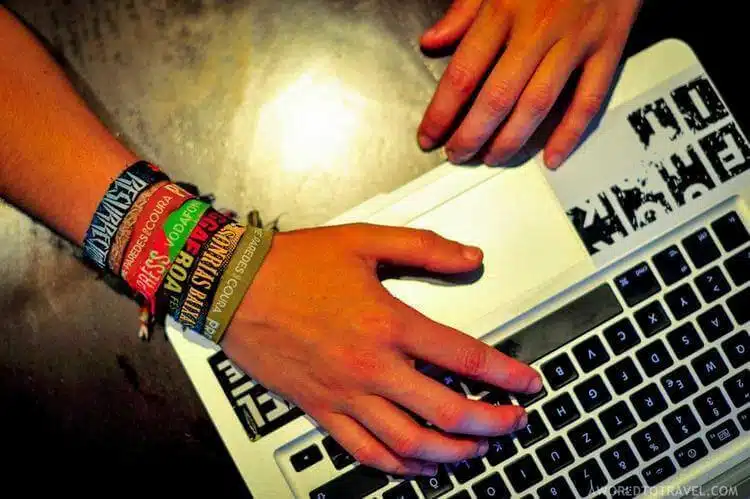 One of the easiest ways to travel and work remotely is by offering social media management services for companies in your field.
Let's say you love to travel – who doesn't! You can look for companies in the travel business that aren't doing excellent or that could quickly improve their social media game and pitch them your services.
The job is straightforward and one of the online Digital Nomad Jobs that pay well.
You just need to find interesting stuff to post on their google+ page three times per week and answer any comments their followers leave.
It only takes to be connected three times per week and understand what the company is about and what its audience requires.
Thanks to that, and many other little jobs here and there, I can afford to live a life of travel.
And I promise you; it is a fascinating one! Check out what we were up to in 2016 here to get an idea.
Inma from A World to Travel
5. Publish a book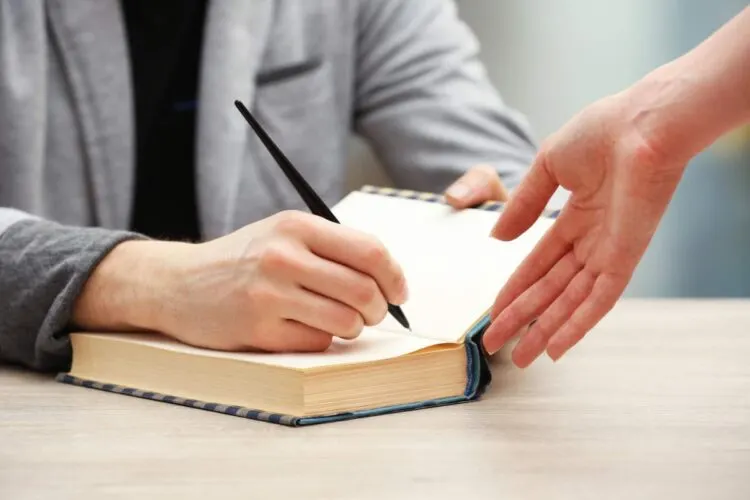 These days, it's relatively easy to publish a book either in e-book format or as a paperback.
I recently published a tongue-in-cheek guidebook to German culture: German Men Sit Down To Pee And Other Insights Into German Culture.
It hasn't made me rich but does provide a monthly income.
Publishing a book is very time-consuming.
First, you have to research the book. Then, you have to write the thing. Then, there's proofreading, corrections, and re-writes.
And that's all before you get into marketing the book and finding people to review it.
However, if you have an idea for a book that you think will sell, it could be a very rewarding passive income.
Making it available in print or on Kindle is pretty simple thanks to Amazon's KDP and Createspace Publishing Programs – with Kindle, for example, it's as simple as uploading the manuscript and a cover.
You have a massive advantage over most writers if you have a blog. A blog gives you a direct line to your readers, allowing you to understand what they want to see in the book (for non-fiction).
It also allows you to find beta readers who can provide feedback on early drafts or who might be interested in a review copy (a copy in exchange for a review).
Got an idea for a book? Get writing, and add book royalties to your income stream.
James from Portugalist
6. Teach English Online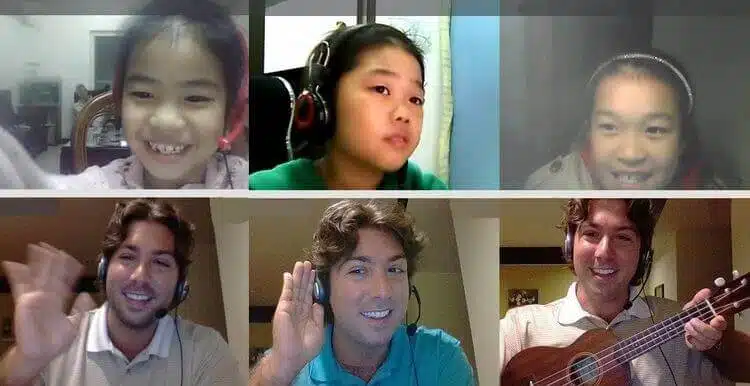 One of the most common questions I am asked about my vagabond lifestyle is how I manage to support it financially!
Flights, hotels, Airbnb stays – they all add up, and although I am very much on the thrifty side of nomadism, putting in semi-regular work hours is an absolute must to keep my journey always moving.
After teaching English in Thailand and Mexico, one of the best places to teach English abroad, for a combined three years, my yearning for nonstop travel compelled me to jump from the classroom to cyberspace and start to teach English online.
Overall, teaching English online has been one of the best travel Jobs for me as the scheduling is really (really) flexible, classes are only 25 minutes, there is no lesson preparation, testing, or exams whatsoever, and the majority of the students are eager and happy to learn.
Nearly all of my lessons are with children ages 5-10, making for fun and enthusiastic lessons.
Lots of jokes, drawings, and games fill my lessons, and I even use my ukulele to sing songs!
After working for my current company for a year and a half, I have built up a solid student base that will book me exclusively, even with only 24 hours' notice.
As long as I have fast enough internet, a quiet room, and the time zone is manageable, then I can work – from anywhere in the world.
If you are interested in online English teaching jobs, all you need is a newer laptop with a webcam, a good headset, a Bachelor's Degree (in any field – it does not have to be in English or education!), and you are good to go!
Check out how you can get started and learn.
Craig from Vagabond Disposition
7. Affiliate Marketing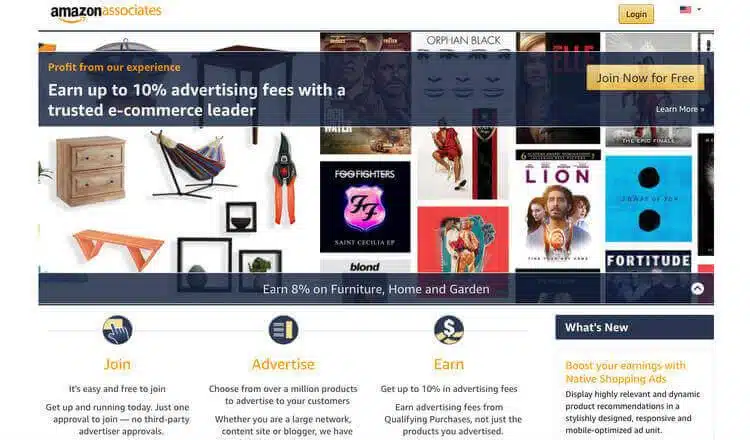 Considering you've raised your blog's traffic to a decent number, affiliate marketing can become one of the best ways to make money from your blog and one of the best travel Jobs to work remotely.
No matter your niche, there are plenty of companies that offer an affiliate partner program.
Do your research, register for their affiliate program, and after their approval, you'll be able to use their affiliate links in your blog posts.
Every time a reader clicks or buys a product through your link, you will receive a commission.
Learn how Michelle went from $0 in affiliate income to over $50,000 per month. Get the step-by-step affiliate marketing strategy course that shows you how to increase your affiliate income and make more money blogging.
Not all affiliate programs pay well; some pay on a percentage of the sale, some on leads (how many people clicked on your link), and some on a fixed rate that can increase according to sales.
A good affiliate website you can start with is Awin and, of course, Amazon.
The other way to make money from affiliate marketing is to sell your product and create a unique partner program.
The other fellow bloggers can register for it and insert the links to your product in their blogs. This is a win-win!
Naturally, the more products you create and more partners will use your program; the higher your passive income will be.
Ivana & Gianni from Nomad is Beautiful
Learn how Michelle went from $0 in affiliate income to over $50,000 per month. Get the step-by-step affiliate marketing strategy course that shows you how to increase your affiliate income and make more money blogging.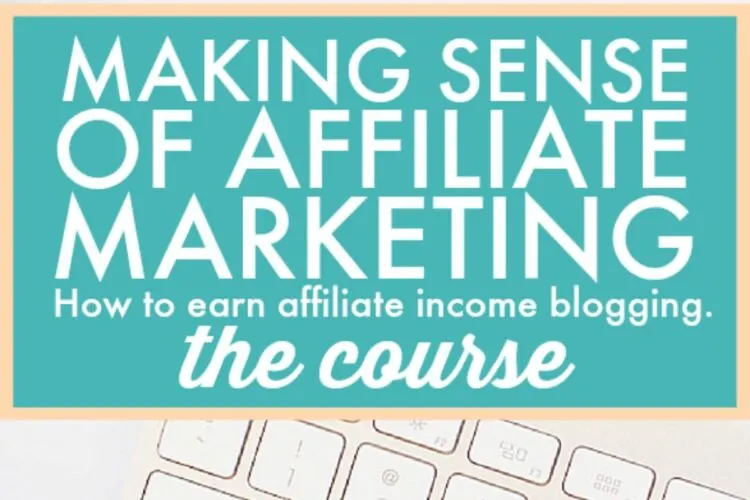 8. Freelance Writing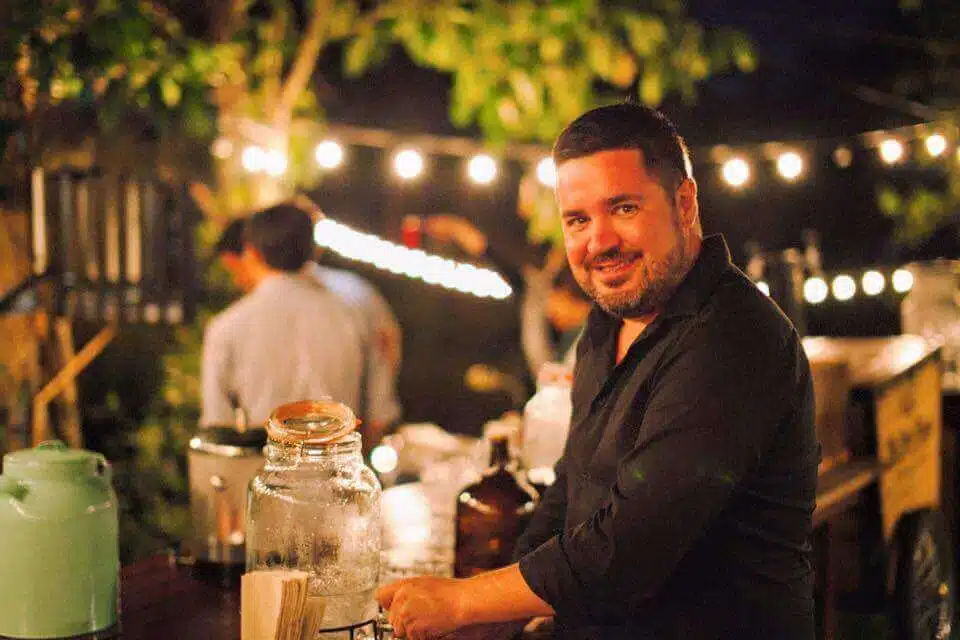 I've found freelance writing to be the best way to make money while traveling and working remotely.
I love the ability to have clients around the globe where I can write about various topics while basing myself out of anywhere that has wifi.
I mostly write about topics that interest me – food and travel but I also occasionally take on topics for clients that I'm not as familiar with, and I love that challenge.
It allows me to learn about new topics, some of which even help me improve my site.
For example, I was recently hired to write a piece about the best plugins for websites. In researching this article, I found valuable new plugins for my site.
Getting established as a freelance writer can be difficult at first. In the beginning, I was writing articles for free or for as little as $10.
Once you have bylines in several publications, pitching larger, better-paying publications will be more accessible.
If you consistently deliver high-quality material on time, editors are happy to work with you.
And if that particular editor doesn't have current work for you, they will often refer you to a colleague.
Most of these people in the industry understand the hustle of being a freelancer!
Nathan from Foodie Flashpacker
Tip: Holly offers a course for Online Freelance Writer who wants to build a thriving freelance career from scratch.
She teaches you how to land jobs, discover what clients want, and improve your efficiency. Learn how she went from $0 to $225,000+ using these strategies!
9. Creating Websites for Clients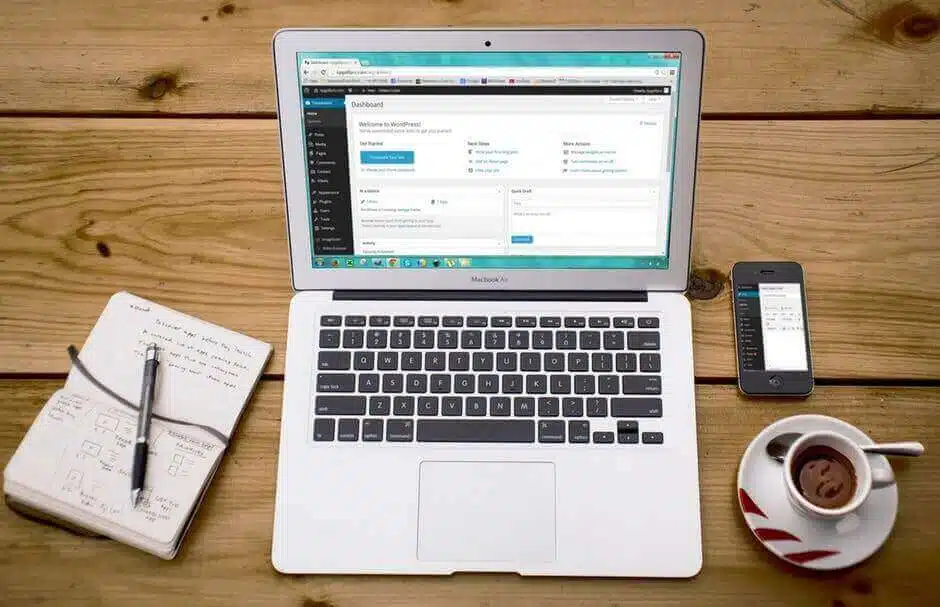 Web design has changed a lot in the last decade, and to get a fully functional website done within a few days, is not "rocket science" anymore.
You can build a website without coding skills, thanks to various tools, content management systems, or page builders.
There are also pre-designed themes that you can easily install with just by few clicks.
They will save you plenty of time and cover almost all your graphic design efforts.
All you need to do these days is fill up the content, information, and pictures and learn how to use one of the tools.
When it comes to small businesses, most websites are done this way, whether it's a PRO agency, freelancer, or "freelance traveler."
Template websites meet the required quality for design, user experience, and SEO, and they are affordable.
Since many traditional "older" businesses are just getting their websites done, re-designing for a modern look, or catching up with mobile & tablet growth, web designers have a huge demand.
Therefore, finding clients willing to hire people for remote web design jobs is quite easy.
Few examples: WordPress (CMS), WIX (Page Builder), Magento (eShop CMS)
Viktor Vincej from Traveling Lifestyle
10. Stock Trading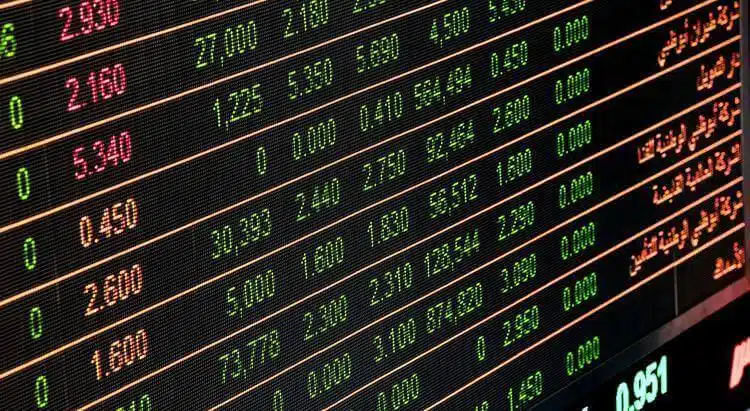 Lots of people save up before taking a big trip. Instead of spending that money, make it work for you. Let's say you save up $20,000 for your big trip.
Don't put that money in a savings account, earning 1% interest a year.
You should consider trading stocks, specifically covered calls to make 1% on your money a week.
Let's say you own a stock. You can sell someone the option to buy that stock from you at a specific price on a certain date.
So, our stock is currently trading at $20 / share.
And you sell the option for this Friday at $21 for $.30 / share. Options are always traded in contracts of 100 shares.
If you invested all of your money in this stock, you would have 1000 shares or ten contracts.
When you sold the option, you would get 1000*.30 = $300 immediately.
If the stock goes up to 21, you will lose it on that Friday. But you would have made the $1 / share in cost different, plus the $.30 option fee that you were paid.
That would be a profit of $1300 for the week or $1300 / $20000 = 6.5% for the week.
If the stock went up or down but didn't hit $21, keep your stock and the $300, or 1.5% for the week.
If the stock goes down a bit, no big deal. You have insured yourself against that loss to the turn of $.30 per share.
Your cost basis of that stock is now $20-.30 = $19.70.
The best part about these methods is that you can do it weekly, earning money to fund your travels without touching your savings.
Nicole from Family with Latitude
11. Making Drone Videos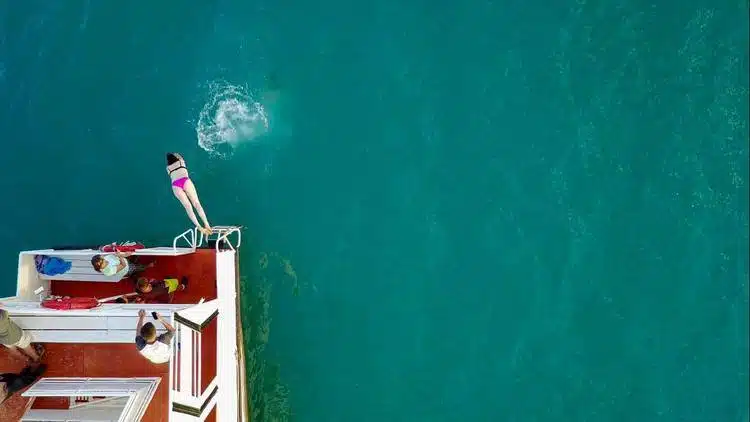 Last year, we invested in a DJI Mavic Drone, and let me say, it's been a real game-changer for us.
Until that point, my husband and I offered content creation as part of our freelance services, which usually included a word and pictures package.
We started dabbling with video but never really got into it, mainly because we felt that our video quality was still low and not good enough to be offered professionally.
With the drone, we can capture incredible footage that makes our travel videos so much better.
We have also noticed an increasing demand for drone videos, and we have managed to score a few jobs because we can offer drone footage/edited drone videos.
Our advice to someone who wants to get into drone video making is to practice flying before offering their services for pay – flying drones is pretty simple.
Still, some things like learning to go around corners smoothly take a little practice, not to mention you don't want to be crashing your drone in the middle of a job!
Margherita from The Crowded Planet
12. Busking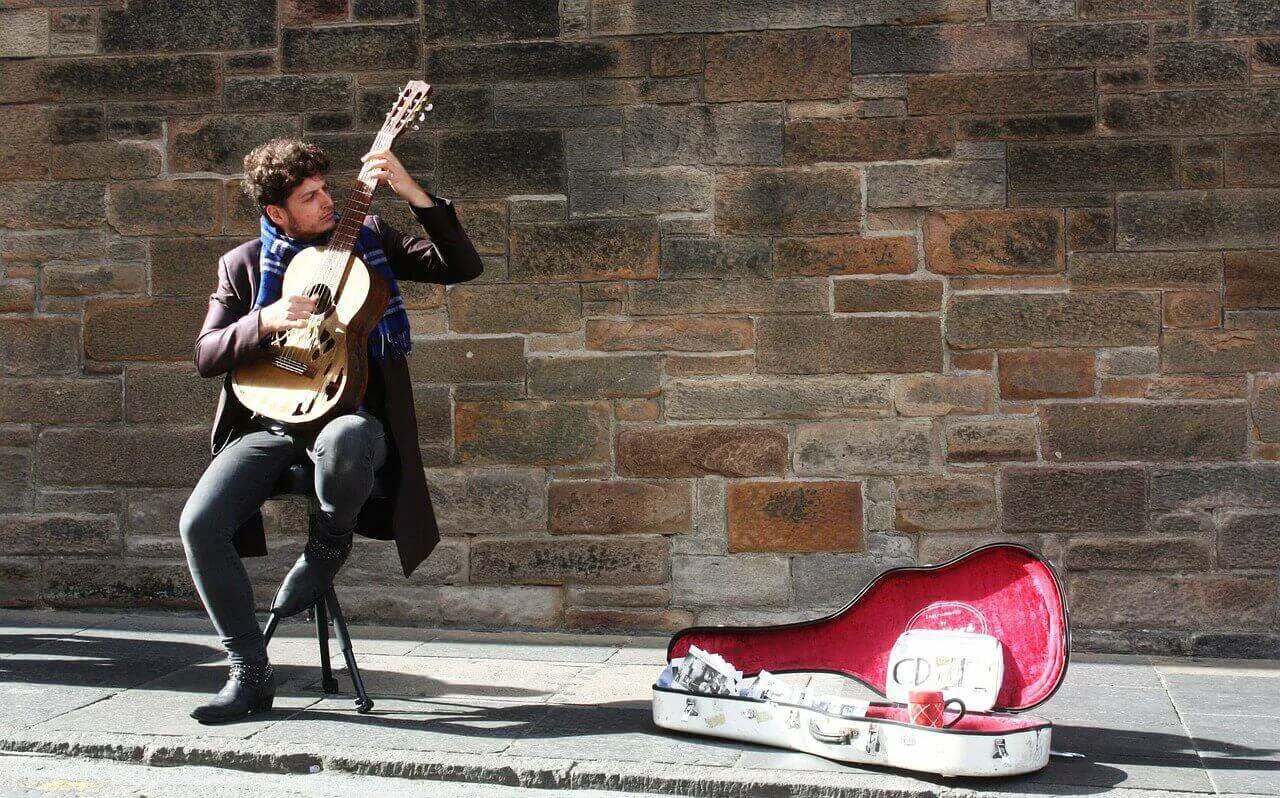 If you had the privilege as a child to learn how to play an instrument or an entertaining skill, it might be time to pick that up again as a traveler.
Busking or street performing is still one of the favorite low-tech ways to make your travels work for you.
While the income is tip-based and will always vary, you can make a living if you have the determination.
Of course, having talent helps, but it's not as much a requirement as persistence.
Even if the internet has been destroyed and the world is on fire, people will want to be entertained, and people will be willing to pay for entertainment.
You can perform anywhere in the world where people live, especially those stuck in the daily grind and could use some entertainment.
It doesn't matter if it's a small town or a big city.
One best practice is always to let your audience know why you're here doing that thing you do.
Writing up a message like "making music to eat a famous local dish" or "juggling for early retirement" can give people a good laugh and make you less suspicious to them.
Busking comes with all kinds of side perks: people will want to know more about you, invite you for a drink, give you a place to stay, or even offer you other jobs.
There's no downside to doing something you like, and the size of your comfort zone will never be the same again.
Iris from Mind of a Hitchhiker
Learn how Michelle went from $0 in affiliate income to over $50,000 per month. Get the step-by-step affiliate marketing strategy course that shows you how to increase your affiliate income and make more money blogging.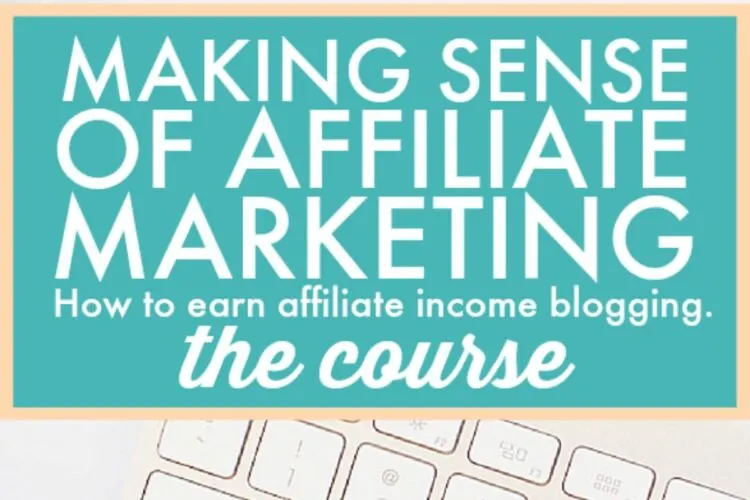 More Best Traveling Jobs that let you work remotely
13. Provide Virtual Assistant Services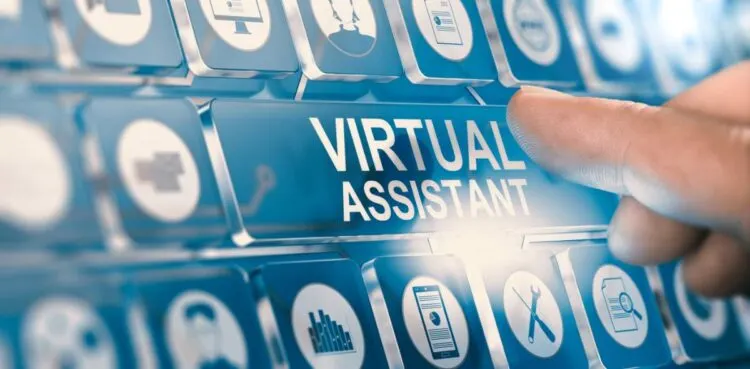 If you have some administration skills, a great way to work remotely is to provide Virtual Assistant Services.
A Virtual Assistant usually does admin work, typing jobs, transcribing, arranging schedules, and other clerical duties.
You can start by advertising your skills on websites like Upwork or various Facebook groups specifically for those working as virtual assistants.
14. Sell Articles Online
If you enjoy writing, there are various ways to write for others online.
Websites like iWriter or Upwork enable those looking for great content to advertise their projects, and writers can apply with all kinds of experience.
You need to open up a profile and start applying for the roles.
Rates for first-time writers can be pretty low, but the more experience you have and the more great reviews are left for you, the more projects you will receive.
15. Work remotely as a Graphic Designer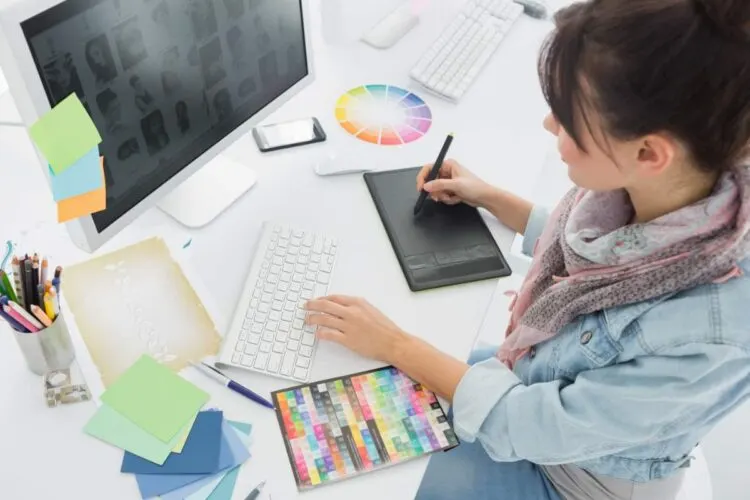 Do you have a flair for design? Working online as a graphic designer is another way to work remotely.
Various individuals and companies are looking for graphic design work.
Projects include creating Pins for Pinterest, Media Kits, e-books, logos, invitations, business cards, and stacks.
Websites such as Upwork and Fiverr allow companies and individuals to advertise their projects, and freelancers can apply for the roles.
Similar to freelance writing, you are unlikely to receive top dollar for your initial projects, but with experience and great reviews, you can receive a good income from this sort of freelance work.
16. Start a Travel Blog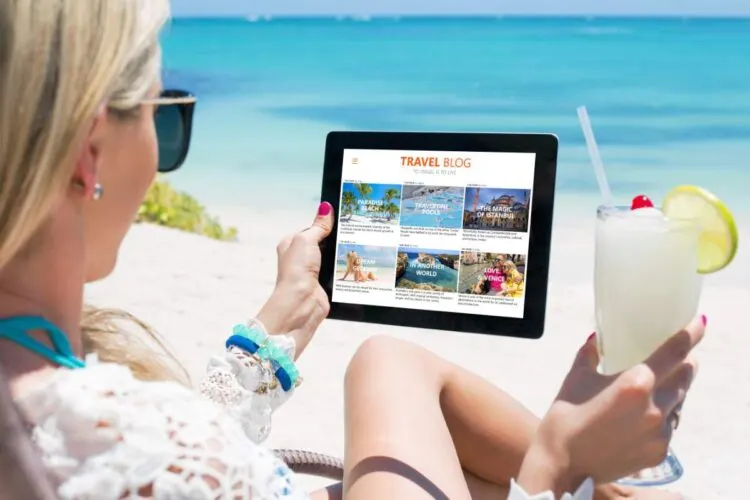 More and more people are turning away from large organizations for their travel advice and looking towards individual travel bloggers to help with their travel plans.
Anyone can start a travel blog, but only the most determined can earn a steady income.
As you heard above, most travel bloggers combine their blogging with other remote work such as affiliate marketing, social media management, freelance writing, and various other remote jobs.
However, over time, with a lot of hard work and persistence, it is possible to make an income from working online as a travel blogger and have the ability to work from anywhere in the world.
Tip: Do you want to become a better blogger or writer? Matt from Nomadic Matt has created an online travel media school to teach you all the skills you need to become a successful blogger.
His step-by-step Superstar Blogging Course features monthly webinars, Facebook groups, teacher feedback, expert interviews, and guest lecturers!
17. Online Survey Jobs
Large organizations pay marketing companies to do online surveys for them.
Various marketing organizations do these online surveys, and it is a way to make a few extra dollars here and there.
Usually, you are paid in the form of vouchers and, on odd occasion, cash, but this is an easy way to make some extra money while you travel.
18. Work Remotely as an Employee
More and more organizations these days are encouraging their employees to work remotely.
Employees who work remotely save companies on expenses such as building and office equipment and give employees the flexibility to work from wherever they like.
If you already have an office job, before resigning to start a life of working online – check to see if your current employer is open to the idea of you working remotely.
It is also possible to apply for remote positions; just look at any job search website and use the keyword "remote" to see what comes up in your field.
Learn how Michelle went from $0 in affiliate income to over $50,000 per month. Get the step-by-step affiliate marketing strategy course that shows you how to increase your affiliate income and make more money blogging.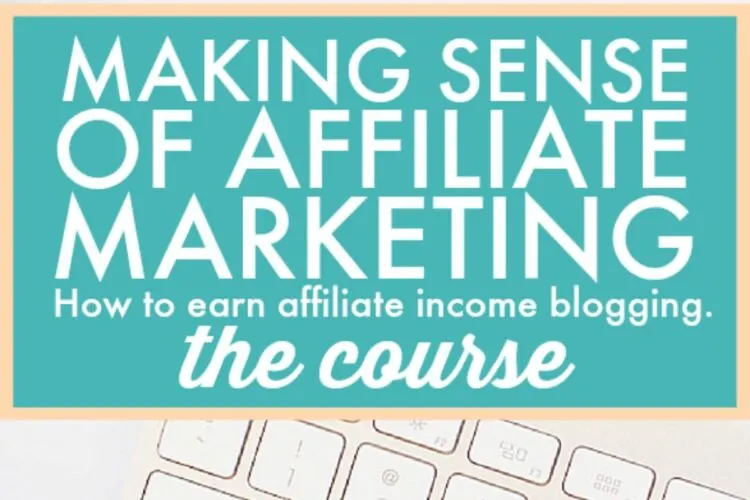 19. Translator
Do you speak two or more languages?
Being a translator is a great job to work remotely, usually at a pretty good rate of pay that you may be able to work either remotely or in various destinations around the world.
Many organizations need people to translate documents from and to English which may be possible remotely.
Many organizations worldwide require translators in the physical workplace, so this is an option if you are interested in working in various cities as you travel.
20. Working Holiday Visas
Many countries enable travelers to obtain a working holiday visa to work as they travel around the country.
Requirements differ between countries, but generally, you must be between 18 and 30 years old and be able to work in a specific country for up to a year.
Countries that offer working holiday visas include Canada, Singapore, France, Australia, Ireland, and New Zealand.
Be sure to research working holiday visas in your chosen destination to ensure you can comply with the requirements.
21. Rent Your Apartment Through Airbnb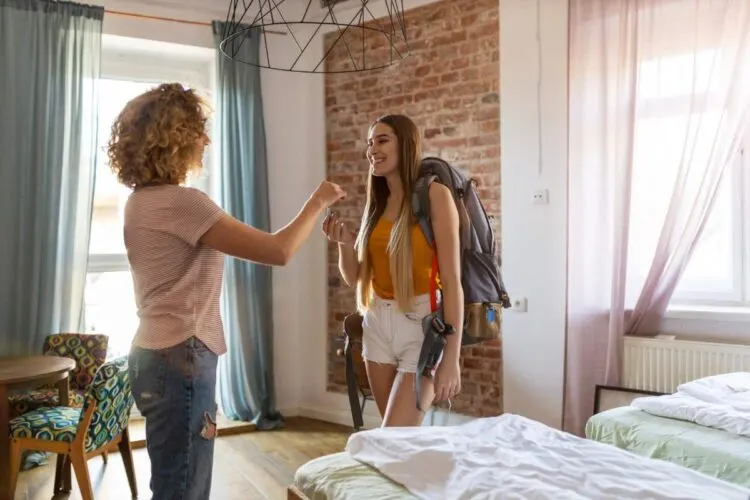 While you are traveling, if you have an empty apartment at home, why not rent it out on Airbnb.
If your place is close to a popular tourist attraction or city, you could be making a decent income while traveling.
22. Sell your Photographs
If you are a talented photographer, you may be able to sell your travel photos.
Pitch to various magazines, hotels, restaurants, and attractions with examples of your work.
In some cases, you may be able to trade photographs for free accommodation or meals and make some cash on the side.
23. Traveling Jobs that you can do offline without a computer
23.1. Work On A Cruise Ship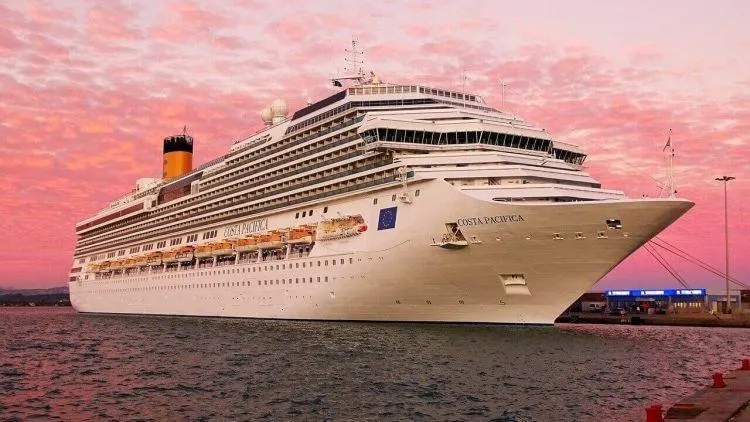 If you are not computer savvy, a fun way to see the world and work is on board a cruise ship.
Cruise ships require various jobs to be done by people with different skills and experience.
So whether you have a profession or no experience whatsoever, there are bound to be jobs suited to onboard a cruise ship.
23.2. Tour Guide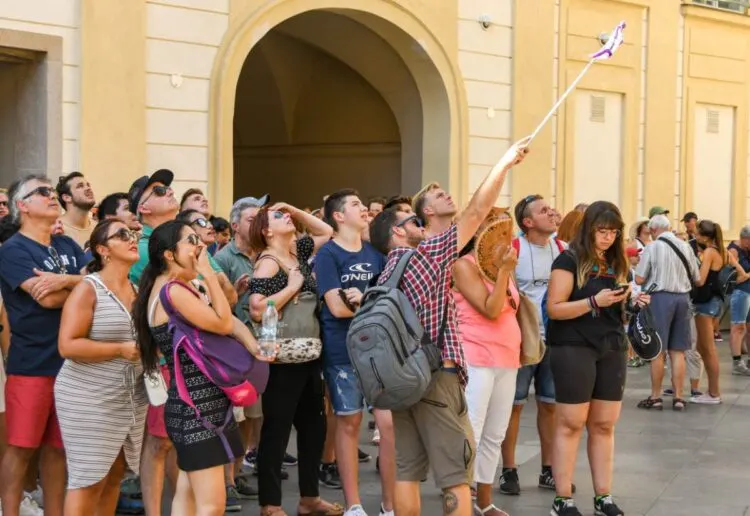 Being a tour guide provides an excellent opportunity to combine work and travel.
There are plenty of tour operators across the globe you can work with.
Whether you want to explore locally or internationally, working as a tour guide will bring you to various destinations.
23.3.

Bar Tending
A widespread job to work and travel with is bartending.
If you do not already have experience before you leave home, do a short course in bartending, get some experience if you can, and you are sure to be able to get a job in various destinations around the world.
23.4. Au Pair
Do you love children?
Then traveling the world while working as an Au Pair could be an excellent option for you.
It is trendy for European families and families in the USA and Australia to engage an Au pair to look after their children in exchange for the freeboard and a basic weekly wage.
Some families are even looking for Au Pairs to help with the children while traveling – so you can travel for free with them!
23.5. Yoga Teacher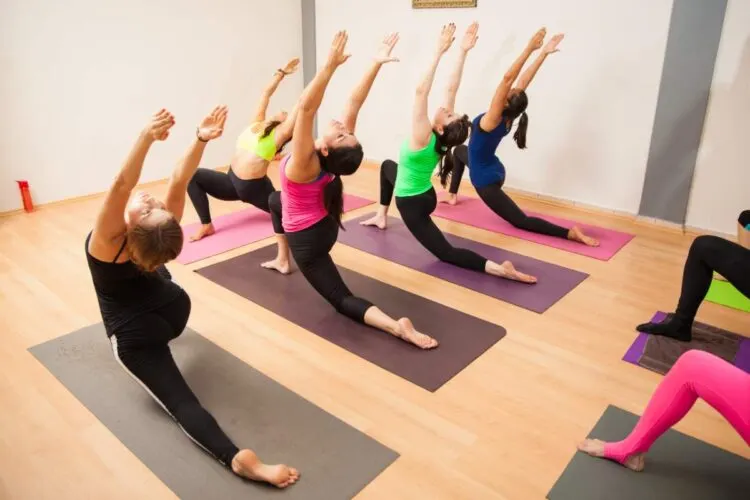 It is becoming quite popular in resorts and hotels worldwide to engage Yoga Instructors as part of their onsite activities for guests.
There are also a variety of Yoga retreats popping up in various locations, particularly in Asia.
This is an excellent opportunity if you are a qualified and experienced Yoga Instructor looking to travel and work.
Some resorts will provide board in exchange for your work, while others will offer a weekly wage.
23.6. Surf Instructor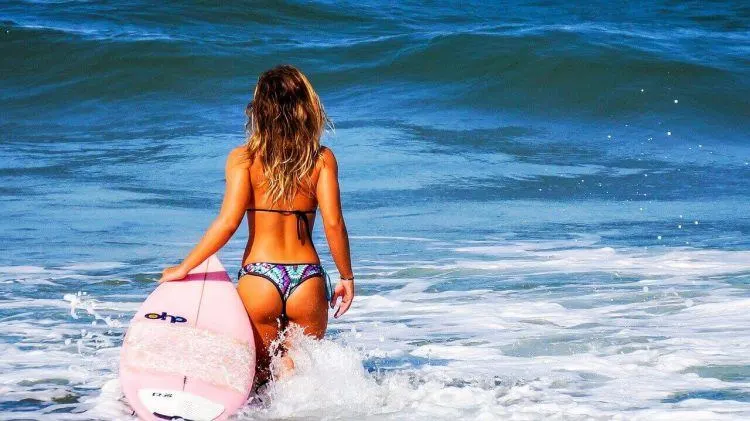 Like Yoga Instructors, various resorts, hotels, and tour operators worldwide often look for experienced surf instructors to teach tourists how to surf.
If you are an experienced surf instructor and keen to work while you travel the world, this would be a great job.
23.7. Work In A Hostel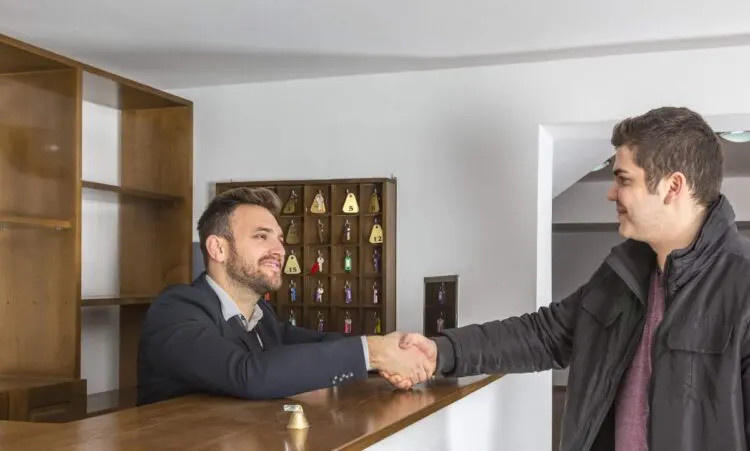 Many hostels are willing to offer travelers free accommodation in exchange for some work around the hostel.
Work may include working in reception, behind the bar, organizing tours, and other tasks.
Some hostels may provide meals as well as accommodation.
While not technically a way to make money while traveling, it's a great way to have your accommodation and meals provided free of charge.
23.8. House-sitting
With more and more families traveling regularly, it has become common for people to have a house sitter while they are away.
This is particularly so if the family has pets. While you are not usually paid for house sitting, you are provided free accommodation.
Housesitting can be in some pretty unique destinations and some pretty luxurious houses.
House sits vary from a few days to a few months. You could quite literally plan your entire trip by house sits to always have free accommodation.
23.9. Work As A Flight Attendant
Becoming a Flight Attendant has been a popular career choice for decades for travel lovers.
With days off in exciting cities across the world, it is a great way to see various places without paying the hefty cost of airfares and accommodation.
Frequently Asked Questions about best jobs for people who love to travel
What are the best-paying travel jobs?
Starting your own online business or looking for a corporate job that requires you to travel can generate a high income. S e of the highest-paying travel jobs include working as a developer, starting your own online business, and doing online trading.
Which job is best if I want to travel?
The best travel job depends on your interests and skills. Jobs that require international travel are, for example, flight attendants, pilots, tour guides, and working on a cruise ship.
What job can make me travel the world?
A great job that makes you travel the world is being a Flight Attendant or working on a cruise ship.
Was this post about the best jobs for people who love to travel helpful? If so, be sure to pin it to refer to later!