Learn here how to make money blogging. I show you how to start a blog and make money and answer some common questions I get asked as a blogger quite frequently, like how much money you can make blogging.
For years, I have wanted to become a writer but never actually knew the steps to become one.
I didn't have a journalism degree and never really had any formal classes on writing like an author- I just liked to do it.
Best VPN for Travel: ExpressVPN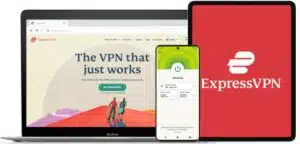 Heading abroad? Use ExpressVPN to access your social media accounts, unblock your favorite entertainment sites, and stay connected with friends and family. And get cheaper flights, of course.
Pros
✅ Next-gen, high-speed servers in 94 countries
✅ Works on iOS, Android, Windows, Mac, Linux, browsers, and more
✅ 256-bit AES encryption protects your data, even on hotel Wi-Fi
✅ Unblocks Netflix and other streaming sites
Cons
❎ No dedicated IPs
Get 3 extra months free of ExpressVPN when signing up for a 1-year plan. That's a 49% saving and a monthly cost of just $6.67! You also get a 30-day money-back guarantee.
One day, in researching different careers- because I was pretty over the current job I had, I kept running into articles about blogging- after about the fourth one, I slowed down and actually read what they said.
The Seed Is Planted
How to make money blogging?
Now, I knew what a blog was, but I did not realize it was something people actually did to make money.
After multiple searches, I came across blogs where people made several thousand dollars a month.
I was shocked!
I was working all the time, exhausted and poor, with a 40-minute commute to work one way.
After seeing that kind of money, I was willing to read about how these other people made $10,000 a month with no commute.
After some thought, I decided, why not try it?
I didn't think I would make any money, but it was at least something new to try and somewhere I could write about whatever I wanted- hence my "author" urge was satisfied.
Flash forward three years, and I found myself sitting across from my boss giving my two-week notice over coffee, and in return, I got just a blank stare.
Finally, after several seconds she said, "I know you've had this blog thing for a while, but you're actually quitting to focus on it now? Do you even make money with that?"
I knew what I was saying sounded really far-fetched, and my boss thought that I had completely lost my mind, but my decision was made.
After a brief but thorough explanation to her, the plain answer was "yes."
Did I feel a bit awkward quitting my job to work for myself?
Oh yeah, I definitely did.
I never thought of myself as the "entrepreneur type."
Was I nervous? I would be lying if I said no, but it was a risk I was willing to take.
Admittedly, my blog was a hobby for a long time- something I worked on for a few hours on the weekend.
I did it to feel more productive than just sitting around watching television.
Then, I made my first dollar.
Now, I was hooked!
The longer I worked at it, the more I learned, and the blog was doing better and better. The rest is history.
So you may be thinking, I need to know more.
Sure.
Here are some common questions I get asked as a blogger quite frequently: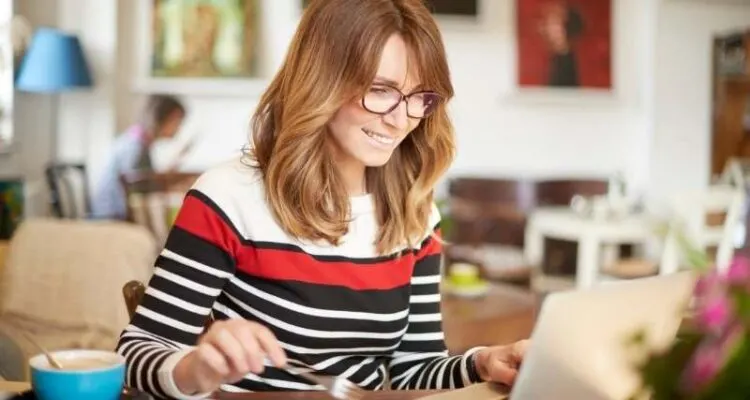 Do bloggers actually make money?
In short, yes. There is money to be made by blogging.
How much do they make?
I can't put a solid figure amount out there for you. Each blogger is on their own journey.
Some bloggers are making over $100,000 a month, while others are making 10 cents a month.
It all depends on your strategy,
How long does it take for a blogger to make money?
This is the tricky part.
Blogging is not a get-rich-quick scheme. In fact, it takes months, sometimes even years, to see any profit from your blog.
It takes hours and hours of learning how to get traffic to your site and creating top-notch content for people to read.
My best advice, if you are looking for some quick cash, move along- blogging is not for you.
I like to compare it to running. Blogging is a marathon, not a sprint.
There are tons and tons of jobs that you can go out and make some quick cash- blogging is not one of them.
How can I start a blog?
Starting a blog is actually very easy.
I am not very tech-savvy, and I was able to create one in a few minutes.
With that said, I am confident that if I can do it, so can you.
First, think of something you want to blog about.
You can literally blog about anything.
From personal finance, traveling to bird watching- there is a niche for anyone. (Yes, you could make money off of a bird-watching blog)
Then follow the steps to creating your blog.
Ways bloggers can make money
So I know what you're thinking. So how do bloggers actually make money?
Great question! There are actually a few ways:
1. Affiliate marketing
Affiliate marketing is a new concept to many people.
The way it works is basically like this:
We'll use Amazon as an example.
Amazon wants as many people as they can to buy from them.
So they offer a deal to bloggers (or anyone with a website) that if people go to Amazon and buy something, that website will get a commission for the sale.
The thought is, the blogger convinced the buyer to make the purchase.
It doesn't cost the person extra money, but the blogger gets a commission bonus from the affiliate partner.
Many companies do this- just about any company you can think of, actually.
So again, think of it this way-
you are reading a list of book recommendations on a blog. You click through and buy one of those books.
That person who referred you to that book gets a small commission.
When you see the "this post may contain affiliate links" written at the top of the page, you will know when a blogger uses affiliate marketing.
This isn't to discourage the reader but more to keep the reader informed.
2. Advertising
Written by Ali Garland from Ali's Adventures
Advertising is my favorite way to earn money from my blog.
Though I love affiliate marketing, advertising is more consistent for me since it doesn't require any action from the reader.
Advertising income is based on readers viewing the ads, while affiliate marketing requires readers to click a special link and buy/book something.
The amount I earn from affiliates fluctuates greatly from one day to the next, but with advertising, the daily amount is easier to predict.
The ups and downs aren't as drastic today, and I know what time of year is likely to bring in higher rates.
I feel strongly that SEO is the most important thing I've done to grow my blog, and good SEO can help increase your advertising income.
This means making sure I'm writing high-quality posts that solve readers' problems, so even posts that don't convert well with affiliates can do well with advertising.
Another important factor for me is keeping my niche tight.
Being an authority in just a few areas, instead of having a comprehensive site, makes it easier for advertisers to get to know your site and the types of people who visit.
When you're just starting, Google Adsense is pretty much your only option.
You won't earn much with low pageviews, but it's worth putting up those ads anyway to get things started.
As your site grows, other ad networks pay better rates.
Two popular ones to check out are Mediavine, which requires 25,000 monthly sessions, and AdThrive, which requires 100,000 monthly pageviews.
I have AdThrive on my bigger site, and it's about 60-70% of my monthly income.
3. Create their own material
The best way for a blogger to make money is to make their own stuff.
Bloggers pick a niche that they are passionate about, know a lot about, and want to help others.
For example, a personal finance blog can create programs, spreadsheets, courses to teach you how to get out of debt.
Many times, these people have degrees in accounting or finance and really can help you. So they sell their course.
4. Paid sponsorships
Ever go to a website, and there are some advertisements on a page?
That isn't an accident. That blogger is making money by allowing that company to advertise on their page.
I don't know the first thing about blogging, where can I learn?
Great question!
Thankfully, you are not the first blogger nor the last. There are tons of great resources out there that other bloggers have created.
Honestly, that is where I have learned so much of my blogging technique regarding money.
Here are some of the courses I recommend when starting:
1. Making Sense of Affiliate Marketing: Michelle is making over $1M a year. She teaches all of her strategies and how to start making affiliate sales.
2. Pinterest Presence: Learn how to create rich pins to drive traffic to your website.
The best part about these courses is that they have lifetime access which means that you can read the content, try it and then go back for more as many times as you want.
Also, you will get all the upgrades to the course as time goes on.
Another benefit to taking a course is that those courses often come with access to private Facebook groups. These groups are incredible.
They are filled with many other like-minded people that you can ask for advice, network, and learn from.
What does a blogger do all day?
This is a common question that I even get from my family.
It is oftentimes that bloggers are thought of as "lazy."
That we sit around in our pajamas, sleeping in and watching TV all day.
That may be the case one day a week for an experienced blogger, but that is definitely not the case for most.
Many days, I wake up at about 7:00 am, make some coffee and get to it.
During the day, I:
Check e-mails. I reply to everyone that has messaged me and send out mail merges to my readers.
Write content. This takes up most of my day. Researching, coming up with ideas to write about, revising and publishing takes up most of my time.
Studying new courses. I am always registering and signing up for new courses to become a better blogger.
Trying new ways to gain more website traffic.
Last Advice
Blogging is one of the best travel jobs – there really is no downfall to it.
Yes, it is a constant uphill learning struggle, but I love talking to people about my blog, coming up with ideas, and putting them into action.
Like I said before, blogging is not a get-rich-quick scheme.
It is not for the faint of heart.
It is a marathon, not a sprint.
It takes a long time to see any reward, so I must be honest: do not start blogging for the money.
Blogging works best if you love it. Your readers will be able to tell if you are in it for the money.
Oftentimes, when blogs are started for the sole purpose of being able to quit your job and lay around in your pajamas all day- they don't really work out.
Getting your blog to make a profit is a lot of work and time commitment.
Remember, with time, the money may come.
What do you think?
Do you think you want to try starting your own blog?
What is holding you back?
I would love to hear your thoughts and ideas. If you have any questions or comments, leave them in the comments section below, and I will reply to you.
Was this post helpful? If so, be sure to pin it to refer to later!