Galapagos Islands Travel Guide
A Comprehensive Guide about the Galapagos Islands: The Islands offer plenty of opportunities to witness one-of-a-kind wildlife while snorkeling, hiking, biking & more
There is no other place on earth like the Galapagos Islands.
In fact, that's one of the reasons why the Galapagos are one of the most famous island archipelagos in the world.
The isolated islands are home to uncounted endemic animal and plant species that exist nowhere else on earth.
These include the massive Galapagos tortoise, the only penguin species to live north of the equator, and the seven species of "Darwin finches."
Darwin himself observed these birds on the islands and later used his notes on Galapagos wildlife to develop his groundbreaking theory of evolution via natural selection.
The archipelago holds 18 major islands, but none had permanent human settlements until the 1800s, when the first permanent resident, a marooned Irish sailor, arrived.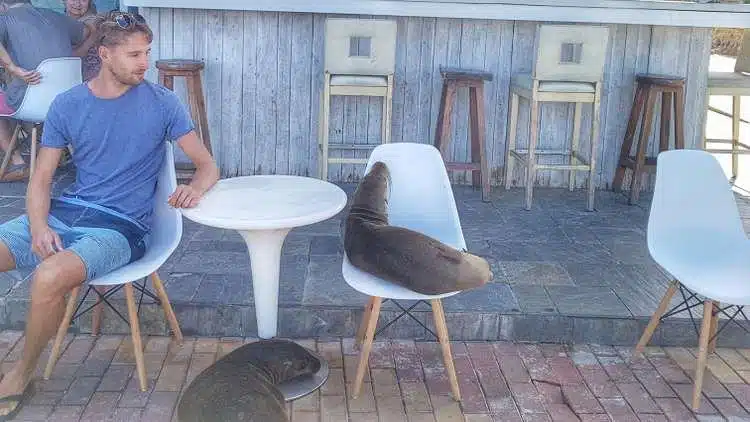 However, some 25,000 people live on the islands, and nearly a quarter of a million visit every year.
Three of the most popular islands to stay at are Santa Cruz, Isla Isabela, and San Cristobal.
The islands offer plenty of opportunities to witness one-of-a-kind wildlife while snorkeling, hiking, biking, and more.
I recently traveled to the area to share the best things to do on the islands and a 10-day Galapagos Islands land-based itinerary, including Galapagos Islands hotel recommendations.
Book your vacation now!
All the companies and products below are helpful to plan your trip. The travel experts of Universal Traveller use all of them because they make their lives easier.
FAQ Galapagos Islands
What kinds of things can I do in the Galapagos Islands without a Naturalist Guide?
Santa Cruz, Isla Isabela, and San Cristobal offer a wide range of activities that you can do without a naturalist guide.
On Isla Isabela, you can enjoy a trip to the Wall of Tears, visit the tortoise breeding center, and spot flamingos in the lagoons.
In Santa Cruz, you can join snorkelers at Las Grietas, walk to Tortuga Bay, visit the Darwin Research Center, go to the highlands, enjoy several stunning beaches, and snorkel at Concha de Perla.
San Cristobal offers the most opportunities for self-directed activity.
You can cycle through the highlands and to Playa Chino, snorkel and swim with sea lions, surf, hike to beautiful beaches and viewpoints, and even learn more about the Galapagos Islands and its animals at the Interpretation Center.
When is the best time to visit the Galapagos Islands?
If you're planning a trip to the Galapagos, we recommend you shoot for trip dates that fall between December and May.
This is the islands' warm and wet season, so there will be some precipitation you may have to plan around. But, overall, these warmer months mean gentler ocean waves and clearer water for snorkeling.
If you're thinking of going from July to November, perhaps because you want to beat the heat, remember that the Galapagos Island is on the equator and that there are pretty much the same temperatures (25 to 30 degrees Celsius) year-round.
Was this post helpful? If so, be sure to pin it to refer to later!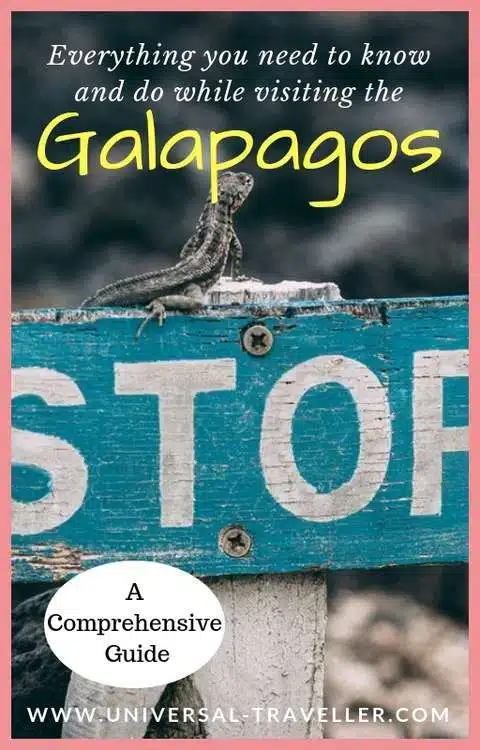 Disclaimer: I was invited by Cucuve Suites, Galapagos Eco Friendly, Hotel Albemarle, Paddle to the Penguins, Casa Playa Mann, Zenia Spa, Hotel Katarma, Galapagos Dreams, Isatourex, and Planet Ocean. My opinions, as always, are solely my own.