Ultimate 10 Day Land-Based Itinerary Galapagos Islands including Galapagos Hotels and best Galapagos Tours.
The Galapagos Islands are almost as famous as their name is fun to say.
Some 1400 hundred miles off the coast of its mother country, Ecuador, this one-of-a-kind archipelago juts up from the depths of the Pacific Ocean.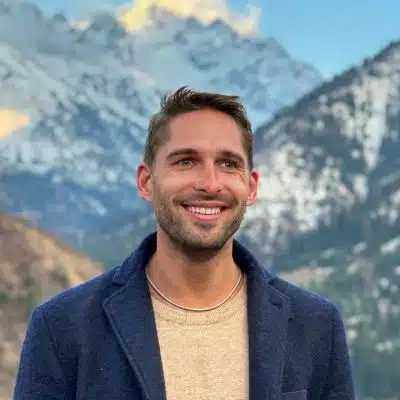 The islands' isolated location far from land helps explain why native peoples from either the Pacific Islands or Americas never permanently settled here.
But what the islands lack in human history, they more than make up for with their ecology.
The Galapagos Islands are one of the eco-tourism capitals of the world.
That's because this single archipelago holds more endemic species of plant and animal life than anywhere else on the planet.
In fact, this unprecedented diversity inspired Charles Darwin to develop his theory of evolution when he visited the Galapagos as a young man aboard the Beagle back in 1835.
10 Day Land-Based Itinerary Galapagos Islands
Read also: Everything you need to know and do while visiting the Galapagos: A Comprehensive Guide.
Today, a quarter of a million visitors flock to the islands each year to retrace his footsteps and witness the beauty and wonder of the natural world themselves.
Most reach and explore the islands from the luxury and comfort of a cruise.
And while that form of travel definitely has its advantages, it's also quite possible to see the islands on a land-based trip.
I recently explored the islands and learned just how much they have to offer from dry land.
To help you plan an unforgettable Galapagos trip for yourself, I've put together this 10 Day Land-Based Itinerary Galapagos Islands.
Day 1: Take a Flight to Baltra Island (next to Santa Cruz)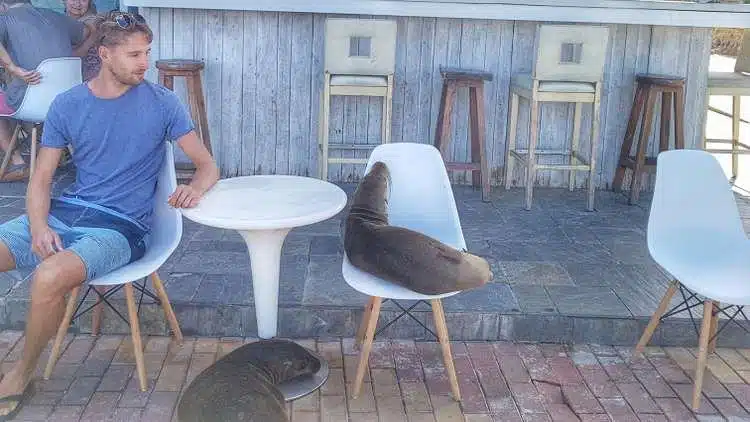 The only way to get to the Galapagos Islands is by plane. You can either fly from Ecuador's capital city Quito or Guayaquil in the south of the country.
On the first day of your Galapagos adventure, you should plan to take a flight to Baltra, a small island next to Santa Cruz.
Before you can check in with your airline, you have to go to a luggage inspection and pay 20 USD. Afterward, you have to pay another 100 USD entrance fee for the islands.
Once you arrive at Baltra Airport, airport officials will check your documents and scan your hand luggage.
Two different trained dogs will sniff your checked-in baggage before you can take it.
The government is understandably concerned that people bringing fruits, animals, and other organics from the mainland might put the ecosystem of the Galapagos Islands in danger.
How to get from Baltra Airport to Puerto Ayora?
The only way to get from Baltra Aiport to Puerto Ayora is by bus and ferry.
You can buy a bus ticket at the arrival terminal. This bus will get you from the airport to the ferry station, and it costs about 5 USD.
From there, the ferry will take you to Santa Cruz and costs 1 USD.
Finally, you'll have to catch another bus to Puerto Ayora. The ticket for the 40km drive costs another 5USD.
Check-In at your hotel: Cucuve Suites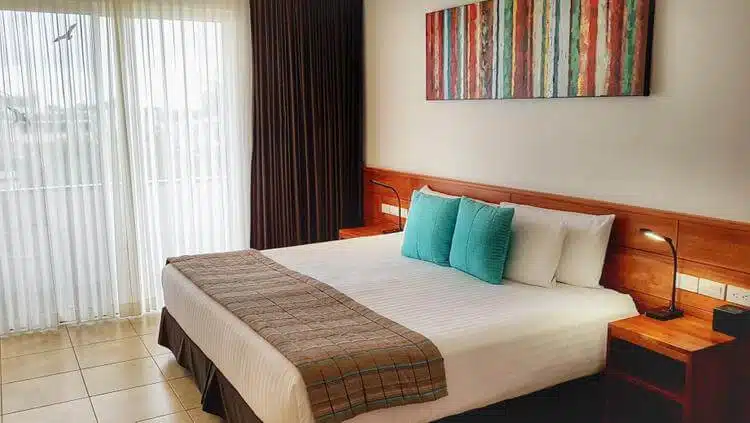 There are many hotels in Puerto Ayora, but I recommend you to stay at Cucuve Suites.
A Swiss couple owns this small boutique hotel. They started with just a single room for friends and family.
But now, their property has seven beautiful rooms only a few meters away from the main street with shops, travel agencies, and restaurants.
Click here for more photos and information or to make a booking.
Have lunch at a small, local restaurant
There are many small, local restaurants in Santa Cruz that offer lunch menus. I ate at "Como en Casa" a few times.
All places serve a soup, a main course like rice with beans and fish or meat, and juice to drink. A meal like that usually costs between 5 and 8 USD.
Go Snorkelling at Las Grietas

Las Grietas is a kind of crack where you can snorkel in freshwater between two tall cliffs.
Although you won't see a wide variety of animals, this is still quite a spectacular place to snorkel.
If you climb over the rocks at the end of the main pool, you can find a second pool with much clearer water. There, it is much less crowded, and you will see bigger fish.
Have dinner at Los Kioskos

For your first dinner in the Galapagos, I recommend you to eat at Los Kioskos street.
At night restaurants put their tables and chairs out on the street, and you can order fresh seafood.
You can actually even choose your fish! I ordered a big fish for two, including drinks, rice, and salad, for just 18 USD.
Day 2: Join a half-day Bay Tour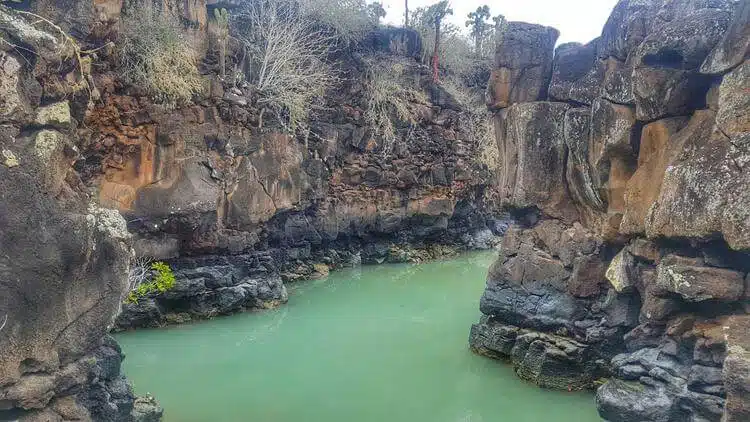 Even though this is a land-based itinerary, that doesn't mean you shouldn't occasionally get your feet wet.
While there's plenty to see onshore, the Galapagos' natural beauty and animal wonders can also be seen underwater.
A half-day bay tour with a local company like Galapagos Dreams Adventures will give you quite a story: snorkeling with sharks.
Sure, they're not that big, and they mostly hang out down at the bottom, but it's still quite the experience. After a few hours on the water, this tour ends with a cool hike.
Visit Darwin Center in the afternoon
The Charles Darwin Research Station honors the man who first exposed the Galapagos Islands to the public imagination.
On a tour of this research station, you'll be greeted with the same species of plants and animals that enthralled the young scientist nearly two centuries ago.
The station is most famous for its tortoise breeding program. They spearhead humanity's efforts to protect this endangered yet fascinating species.
You'll catch glimpses of tortoises in almost all stages of their life cycle. From babies with mini shells to lumbering giants older than the average (human) visitor.
Day 3: Tortuga Bay & Spa Treatment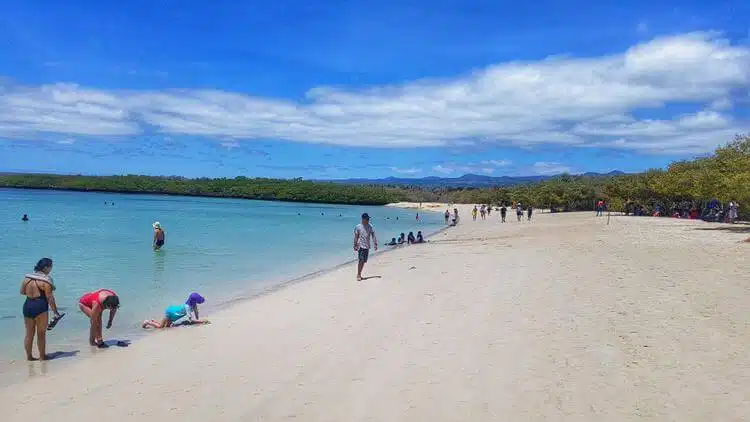 Walk to Tortuga Bay Tortuga bay may be one of the best-kept secrets on the island. This stretch of beach is the perfect way to begin a day of relaxation.
It's not often serviced by tour companies, which means we land-lubbers have it all to ourselves more often than not. The sand is soft and great for sunbathing.
The beach is also largely protected, making this a good place to wade in and go for a swim.
Located some two and a half kilometers from Puerto Ayora (the main town of Santa Cruz), the best way to get here is on foot.
The hike takes about 45 minutes (each way) at a steady pace. The trail is well marked, so you don't have to worried about getting lost.
Check out Las Linfas Lagoon and wander around the town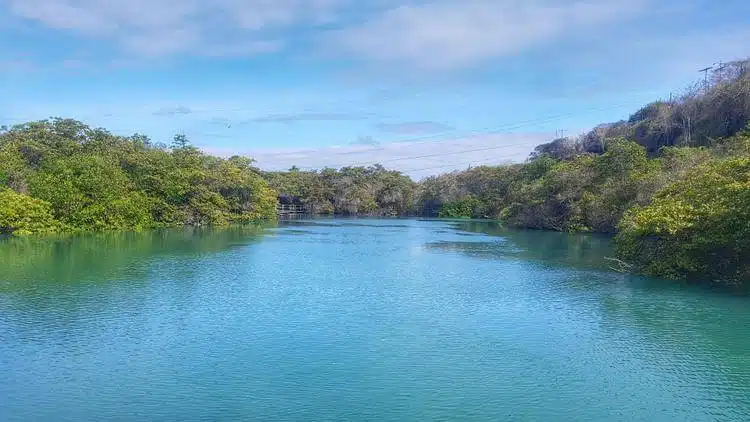 After a pleasant hike and a quiet morning by the ocean, I recommend you swing by Las Linfas Lagoon on your walk back to Puerto Ayora.
Called Laguna de las Ninfas in Spanish, this lagoon offers a cool and shady respite from the mounting midday heat.
The body of water is flanked by massive mangrove trees and teeming with endemic wildlife.
As you wind your way around the park along the wooden boardwalk, see if you can spot the marine tortoises bobbing on the surface of the water.
If you're lucky, you may even see a baby shark bolting along the lagoon bottom.
Enjoy a Spa treatment
After three jam-packed, adventure-filled days, it's time to take an afternoon to pamper yourself. While on the Isle of Santa Cruz, I had the good fortune of booking a massage with Zenia Spa.
I've heard from several people that they're the best masseuses around, and my experience backs that up.
It was easy to melt into relaxing zen with a clean and calming atmosphere as the masseuse toiled away at my tired muscles.
But they offer more than massage here. If you forgot to apply sunscreen on your bay tour yesterday, request their sun-soothing wrap. They say it works wonders.
Day 4: Take a boat to Isla Isabela
Today we move on to our next Galapagos Island: Isla Isabela.
I recommend you to take the first ferry at 07:30 AM. That way, you'll have the whole afternoon to get a feel for Isabela's atmosphere.
The ferry ride takes around 2 hours 20 minutes, depending on the weather. It can be quite a bumpy ride. If you are prone to seasickness, consider some motion medication.
Check-In at your hotel: Hotel Albemarle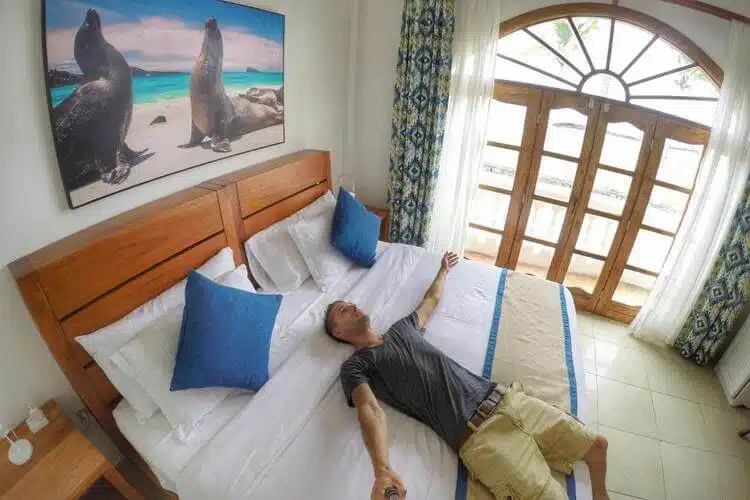 Now that we've left the Isle of Santa Cruz behind and moved on to lively Isla Isabela, it's time to find a new place to call home (at least for the next few days).
Though there are more than a few quaint hotels and BnB's on this island, I cannot recommend Hotel Albermarle highly enough.
This boutique offers mainland accommodations while keeping true to the island feel. If you can, book a room facing the ocean.
The beach is just meters away, and the calming noise of crashing surf will lull you to sleep each night.
A few other touches make this place a great choice: free wifi (not a guarantee in the Galapagos!), unlimited purified water, a delicious breakfast, and even laundry service.
Click here for more photos and information or to book a night for yourself.
Walk or cycle to the Wall of tears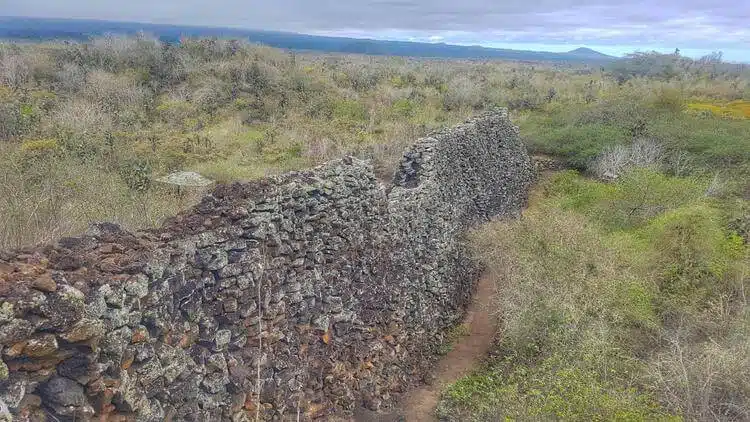 Few know that the Galapagos Islands also once held one of Ecuador's most infamous prisons. "Muro de las Lágrimas, which translates to English as "The Wall of Tears," rises above Isla Isabela as a monument to that dark history.
The wall earned its name because the prisoners themselves erected it.
The sharp volcanic stone used in its construction cut deep into their bare hands, causing immense pain.
Thankfully the prison was shut down back in 1960. Today, visitors can reach the wall by a pleasant bike or hike along a well-marked trail.
This trail has several other attractions along the way worth stopping at, including a few beaches and viewpoints.
Once you arrive, you can also climb a nearby small hill to explore an abandoned satellite station.
Day 5: Explore Sierra Negra Volcano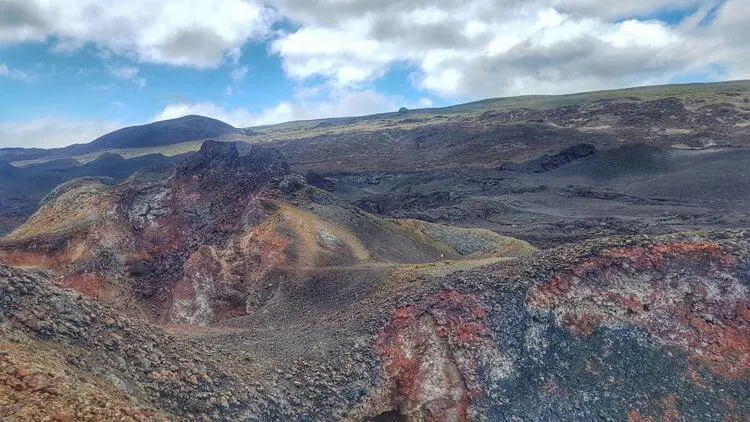 Join a day tour to Sierra Negra Volcano The Galapagos Islands rose from the floor of the Pacific Ocean thanks to eons of volcanic activity.
If you'd like to get a better sense of this deep history, I recommend exploring Sierra Negra, one of Isla Isabella's volcanos, for yourself.
I booked a tour with Isatourex, a local company. They arranged transportation and picked out an awesome trail.
The hike took us up over a kilometer above the ocean. From there, right at the edge of the volcano's caldera, the view was spectacular.
After that, we snaked across an old lava field to Volcano Chico.
Relax at the beach after the long hike or Snorkel at Concha de Perla
Though well worth the trip, the hike up Sierra Negra can leave you pretty exhausted.
So, when Isatourex drops you off back in Puerto Villamil, I recommend taking the short walk to Concha de Perla.
This small cove can be reached by a narrow path left of Puerto Villamil's pier. Watch where you step as you go—the island's marine iguanas have a way of appearing right out from under you.
Once you arrive, you'll be greeted with crystal clear water. If you have the energy, this is a great snorkeling spot.
You'll find sea lions sunbathing and water teeming with fish and other marine life.
Day 6: Snorkelling Tour
Do a SUP Tour to the penguins or a Snorkelling Tour to Tùneles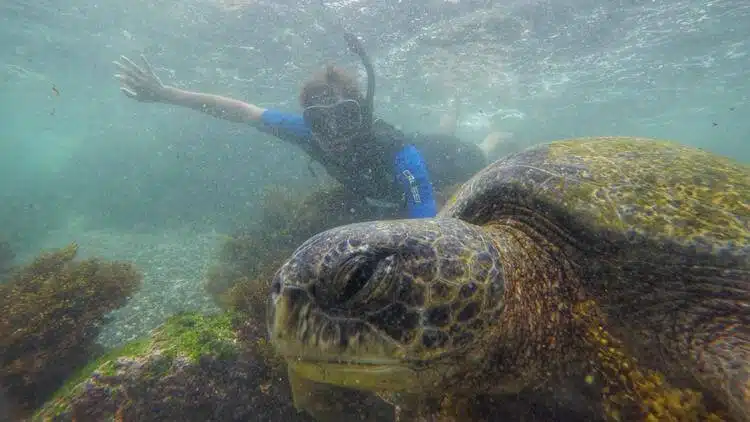 We'll start day six with a snorkeling tour you won't soon forget. The SUP "Paddle with the Penguins" tour allowed me to see one of the Galapagos Islands' most peculiar life forms up close.
The Galapagos penguins are the only species of penguins to reside in the northern hemisphere.
Though several theories explain how they may have made it here from Antarctica, once the penguins arrived, they thrived and adapted well to the islands.
The tour company provided all the snorkeling equipment (including fins and wet suits). We paddled out to one of the penguins' known hangouts and then dove in.
We were lucky and got to swim with not just penguins but also mantas and sharks!
Walk to Wetlands Complex to see Flamencos and visit the Tortoise Breeding Center
From Puerto Villamil, Isla Isabela's main town, travelers can take a nice stroll to the Tortoise Breeding Center.
This center is a lot like the Charles Darwin Research Center back in Santa Cruz.
In addition to a bilingual museum, you'll get the chance to view the island's endemic tortoise species at nearly every stage of their life cycle.
But the walk to and from the center also offers a few wildlife encounters: the route flanks several lagoons and the Wetlands Complex.
If you want to see flamingos for yourself, this is the place to do it.
Day 7: Take a flight to San Cristobal
The last island we'll visit on our land-based trip through the Galapagos is San Cristobal.
San Cristobal sits a bit off by itself, about 50 kilometers east of the rest of the archipelago. Though not quite as big as Isabela, like the rest of the Galapagos Islands, it offers a few things you can't find anywhere else.
On San Cristobal, you'll find El Junco Lake (the only year-round freshwater source on the islands), plenty of gorgeous beaches, and even more opportunities for adventure.
Chief among them are the Galapagos Highlands—miles of soft, rolling green hills to explore.
Check-In at your hotel: Casa Playa Mann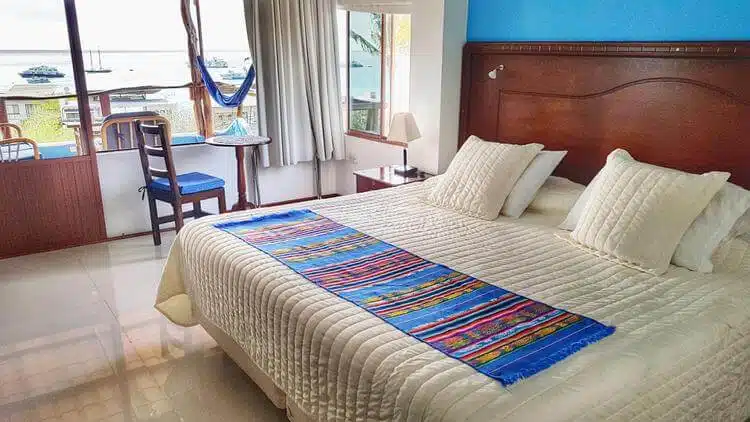 There are a few places to stay on San Cristobal, but my favorite is, hands down, Casa Playa Mann.
This hotel has almost everything visitors look for when booking local: solid, comfortable amenities with a warm, welcoming atmosphere.
The suites, which are almost all ocean-facing, come with a TV, personal fridge, and coffee maker.
A tasty breakfast is served each morning. As a bonus, the location makes this place worth the stay all on its own. The hotel's just a two-minute walk from its namesake, Playa Mann.
10 minutes on foot will get you to most of the island's other main attractions, including the main pier and the Interpretation Center.
Click here for more photos and information or to book a night for yourself.
Visit the Interpretation Center
The San Cristobal Interpretation Center is worth a walk-through if you'd like to learn a bit more about the human side of the Galapagos.
Unlike many of the other ecology-centered museums on the Galapagos Islands, this center looks at how humans have lived, impacted, and worked to preserve the archipelago.
Hike Up To Cerro Tijeretas – Walk all the way to Baquerizo Beach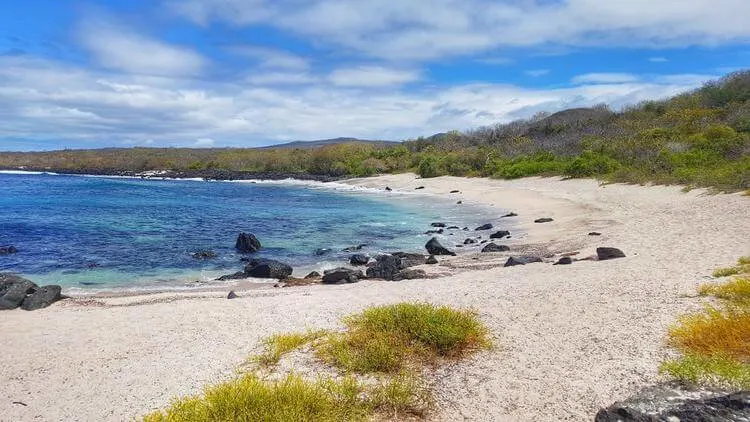 A few steps from the Interpretation Center, there's the head of a narrow trail leading to Cerro Tijeretas.
This beach definitely has some snorkeling potential, so make sure you bring your snorkel and goggles (or you can rent them from Casa Playa Mann before heading out for the day).
Above the beach, there's a ridge with some good views. After enjoying the water for a while, you can continue down the trail that took you to Tijeretas.
After another hour of walking, you'll come upon Baquerizo Beach.
The long hike makes this beach one of the least busy on the island. Here, you and your party will likely find yourself alone with nothing but the waves, sea turtles, mantas, and sea lions.
Day 8: Diving at Kickers Rock
Go Diving at Kickers Rock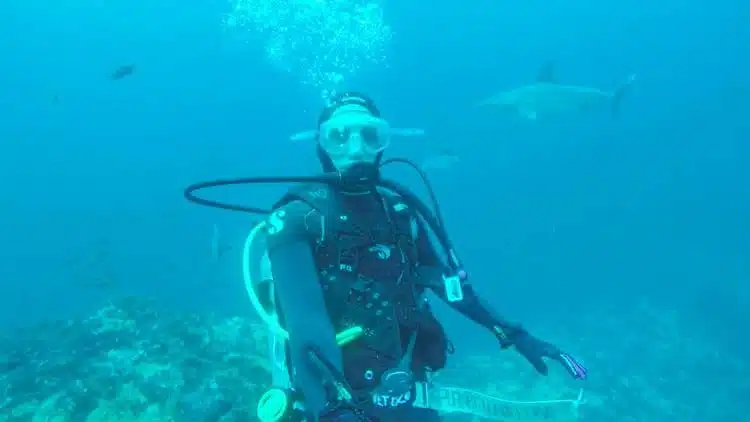 Kickers Rock is the most popular dive spot on San Cristobal. If you want to Scuba Dive during your visit to the Galapagos, this is the place to do it.
I booked a scuba tour with Planet Ocean, and the company impressed me at almost every stage of the experience.
The modern equipment, professional management, and well-organized logistics made it, so all I had to focus on was the dive itself.
And the dive—wow!
In my first round, I encountered a school of 40 hammerhead sharks. I could barely believe my eyes as they glided through the water beneath me.
This may have been my favorite part of my entire Galapagos journey.
Afternoon: Swim with Sea Lions at La Loberia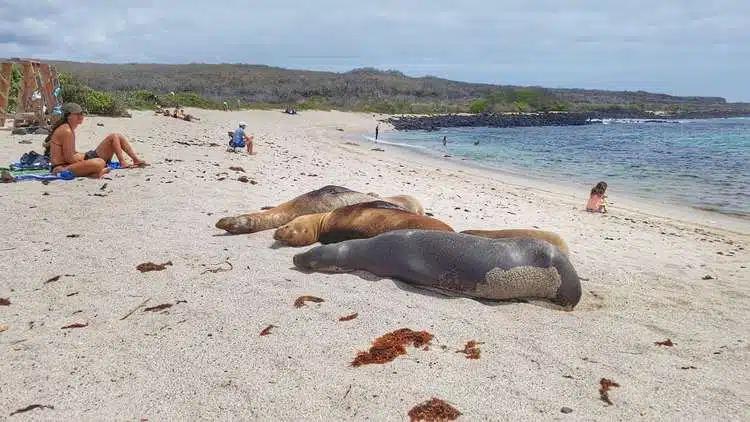 We're not through with the water yet, though. After a morning dive with the sharks at Kickers Rock, I recommend relocating to La Loberia.
This white sand beach takes about 20 minutes to reach on foot (or, if your legs are beaten from Baquerizo, you can catch a taxi for about 3 USD).
When you arrive, you'll find a crescent shoreline bustling with hundreds of sea lions.
This colony is one of the largest on the islands. Thankfully, they're pretty acclimated to humans, and they don't mind sharing the water.
There aren't many other places where you can swim with the creatures so close.
But remember that they weigh much more than you and can be aggressive. It's a good idea to keep a healthy distance away.
Day 9: Explore the Highlands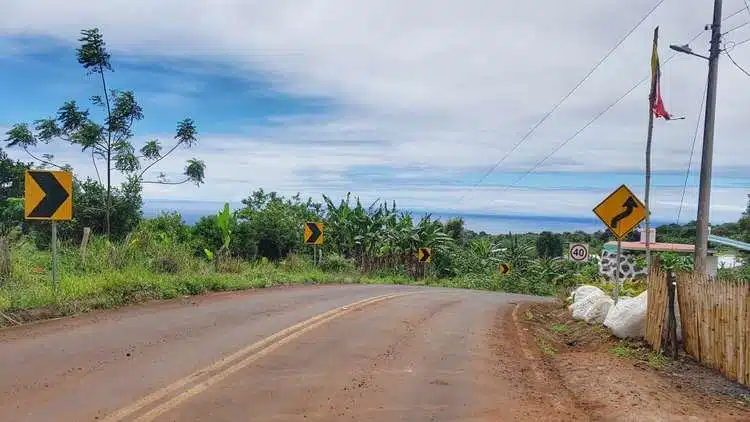 After eight days of gorgeous beaches, massive tortoises, underwater exploration, and other-worldly species, you may be tempted to think that the Galapagos hold no more surprises.
But a tour of San Cristobal's highlands will leave you wondering what else the islands are hiding.
At first glance, the highlands' green, rolling hills might strike you as eerily similar to other parts of the world—Ireland, New Zealand, Iceland.
But upon closer inspection, you'll find this part of the island not only lush and welcoming but absolutely fascinating and so much different than anywhere else.
To help make the experience as engaging as possible, I recommend joining a tour of the highlands.
An experienced tour guide will be able to provide you with lots of information and give answers to the many questions you'll have.
It is also possible to explore the highlands on your own, and one popular way to do that is by bike.
From Puerto Baquerizo Moreno you can ride your bike all the way to Playa Chino. This option isn't for the faint of heart, though. The route climbs almost 600 meters in each direction.
OR Join a 360 Degree Tour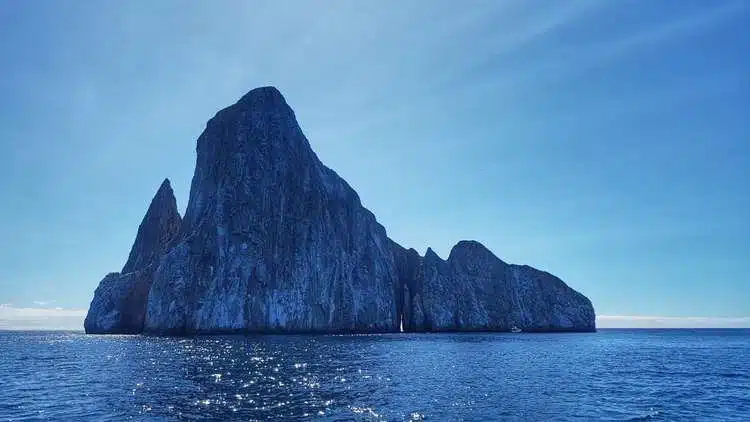 If you'd rather not explore the Galapagos highlands and would instead like to spend your last full day in the Archipelago in warmer waters, consider booking a 360 Degree tour.
This tour is truth in advertising—it takes you on a 360-degree journey all the way around the island.
Beginning around 7 or 8 am, you'll embark by boat. For the next eight hours or so, you'll rotate between snorkeling, sunbathing, bird-watching, and snapping photos.
Destinations include Punta Pitt, Kicker Rock, Cerro Bunjo, and more. This last boat ride is a great way to catch a glimpse of the places we weren't able to fit into our short 10-day trip across the islands.
Hopefully, you'll disembark at the end with some inspiration for where to go on your next visit.
Day 10: Time to say Goodbye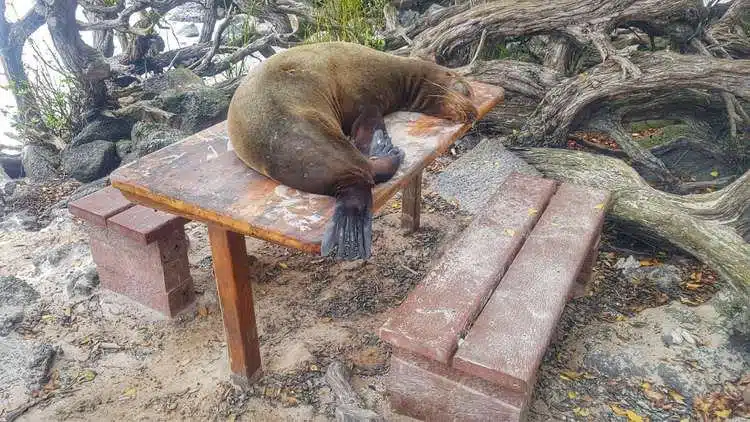 It's been ten days since we first set foot on the Galapagos Islands. In that time, we've seen massive tortoises, paddled with penguins, a dove with hammerheads, and swam with sea lions.
We've walked to the volcano's edge and navigated ancient lava fields.
We've enjoyed great food, a relaxing massage, and some of the best sand and sun the world has to offer.
Still, even after all that, it's not uncommon, on your last day in the Galapagos, to feel a few pangs of regret.
The islands hold enough adventure for a lifetime, and we've just scratched the surface. Alas, until next time.
Flight out to Guayaquil or Quito
Most flights from the Galapagos connect to one of two cities in mainland Ecuador: Quito and Guayaquil.
Quito, the capital of Ecuador, is a great jumping-off point for some of Ecuador's other great attractions.
Guayaquil is a coastal city with an authentic feel and a great place to go if you're not ready to leave the ocean behind.
Wherever you land, find a way to stay for a few days. There's plenty to see and do, but if you'd like some inspiration, check out our other posts on the best things to do in Quito and Ecuador.
Overview 10 Day Land Based Itinerary Galapagos Islands
Day
Highlights
Overnight
1
Snorkeling at Las Grietas
Santa Cruz
2
Half-day Bay Tour
Santa Cruz
3
Tortuga Bay
Santa Cruz
4
Boat to Isla Isabela & Cycle to the Wall of tears
Isla Isabela
5
Explore Sierra Negra Volcano
Isla Isabela
6
SUP Tour to the penguins or a Snorkelling Tour to Tùneles
Isla Isabela
7
Take a flight to San Cristobal
San Cristobal
8
Diving at Kickers Rock
San Cristobal
9
Explore the Highlands
San Cristobal
10
Flight out to Guayaquil or Quito
This article is now available as a mobile app. Go to GPSmyCity to download the app for GPS-assisted travel directions to the attractions featured in this article:
1. Land-Based Galapagos Islands Itinerary Isla Santa Cruz
2. Land-Based Galapagos Islands Itinerary Isla Isabela
Was this post helpful? If so, be sure to pin it to refer to later!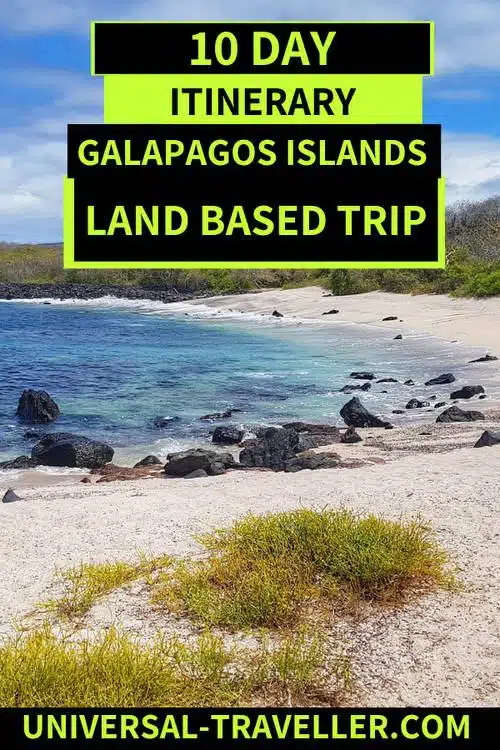 Disclaimer: I was invited by Cucuve Suites, Hotel Albemarle, Paddle to the Penguins, Casa Playa Mann, Zenia Spa, Galapagos Dreams, Isatourex, and Planet Ocean. My opinions, as always, are solely my own.
About the Author
More info
Best VPN for Travel: ExpressVPN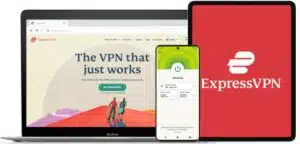 Heading abroad? Use ExpressVPN to access your social media accounts, unblock your favorite entertainment sites, and stay connected with friends and family. And get cheaper flights, of course.
Pros
✅ Next-gen, high-speed servers in 94 countries
✅ Works on iOS, Android, Windows, Mac, Linux, browsers, and more
✅ 256-bit AES encryption protects your data, even on hotel Wi-Fi
✅ Unblocks Netflix and other streaming sites
Cons
❎ No dedicated IPs
Get 3 extra months free of ExpressVPN when signing up for a 1-year plan. That's a 49% saving and a monthly cost of just $6.67! You also get a 30-day money-back guarantee.