If you are looking for a relaxing, tranquil, and truly world-class experience, Tabacon Hot Springs Costa Rica is the best choice! And the best way to experience this natural paradise is with the Tabacon Hot Springs Day Pass.
Tabacón Hot Springs Costa Rica are the most beautiful, natural, and therapeutic thermal mineral springs that offer an all-natural year-round experience of pure relaxation!
Nested in the heart of the tropical rainforest reserve, Tabacon's natural hydrology creates unique thermal pools that have gained universal popularity among travelers, who enjoy its high-end on-site amenities and outstanding thermal mineral waters!
After a day filled with adventure and hiking through the rich and magnificent Arenal National Park, this natural environment provides a tranquil space for meditation and healing.
So, unwind, enjoy nature, and take a dip in the Tabacon thermal springs!
Where is Tabacon Hot Springs located?
Amidst tropical rainforests at the base of the majestic Arenal Volcano, Tabacon Hot Springs are located in Costa Rica's northern region. They lie between Arenal Lake and La Fortuna in the Province of Alajuela.
It is approximately 15 minutes west of downtown La Fortuna to reach the Tabacon Resort. You can get to the Tabacon Hot Springs down the road from the resort in just a few minutes.
Tip: Staying in La Fortuna? Read about what to do in La Fortuna!
About Tabacon Hot Springs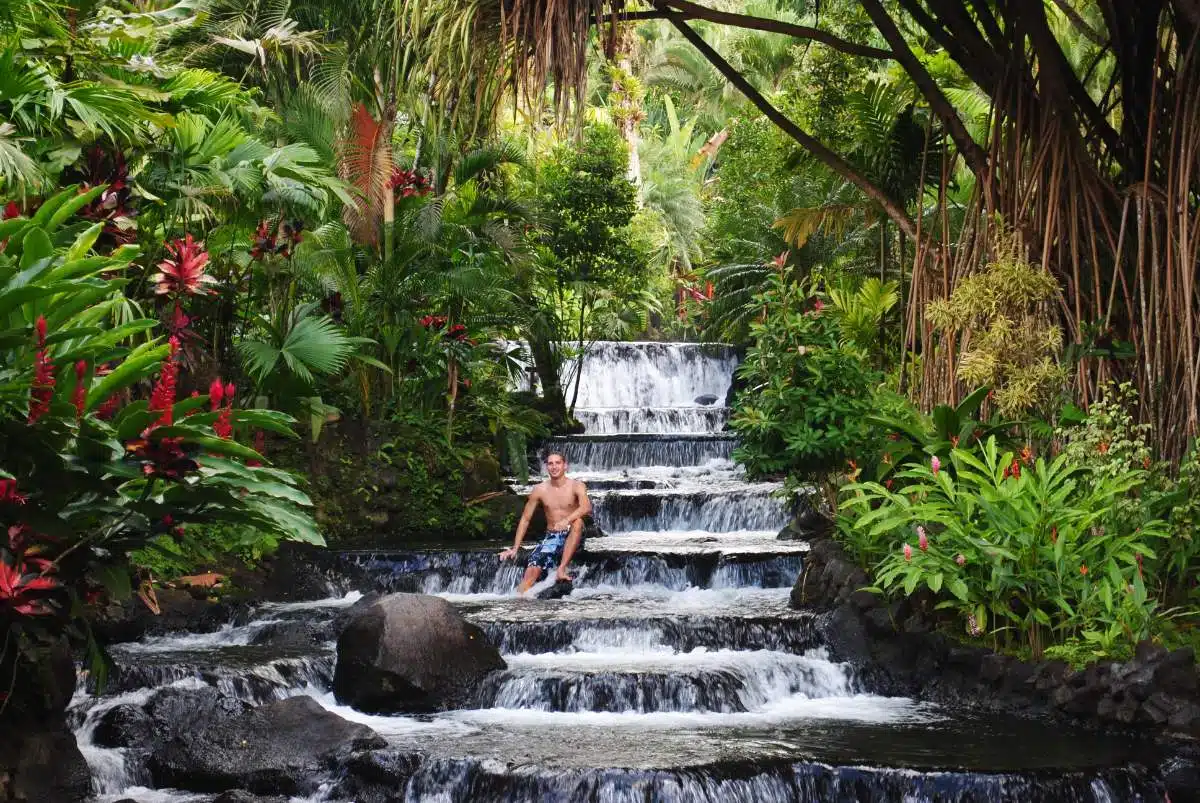 Tabacon is a cut above the rest, being regarded as the most popular and visited hot springs in La Fortuna and the best thermal springs in all of Costa Rica.
The Tabacon Hot Springs property is located on a lush and magnificent 300-hectare tropical rainforest and is home to Costa Rica's only naturally occurring thermal river.
The Tabacon Hot Springs' mineral waters have their source close to the Arenal Volcano's foot and travel down a thermal river and over waterfalls into over 20 separate thermal pools!
The water flows over numerous drops after being heated by the mighty Arenal Volcano and mineralized underground to settle in lovely lagoons in the middle of the property.
The temperature range of the thermal stream and artificial thermal pools is 24–40°C.
As you relax in thermal waters amidst volcanic boulders left over from Arenal's eruptions, you'll be aware that these are the only naturally occurring pools of any surrounding hot springs.
Two main streams of the thermal river meander through the tropical gardens at Tabacon, where visitors can relax in various pools and waterfalls.
The third river of cold, mineral water enters Tabacon from the rainforest and mixes with the thermal streams in pools where temperatures range from 77 F to a refreshing 122 F.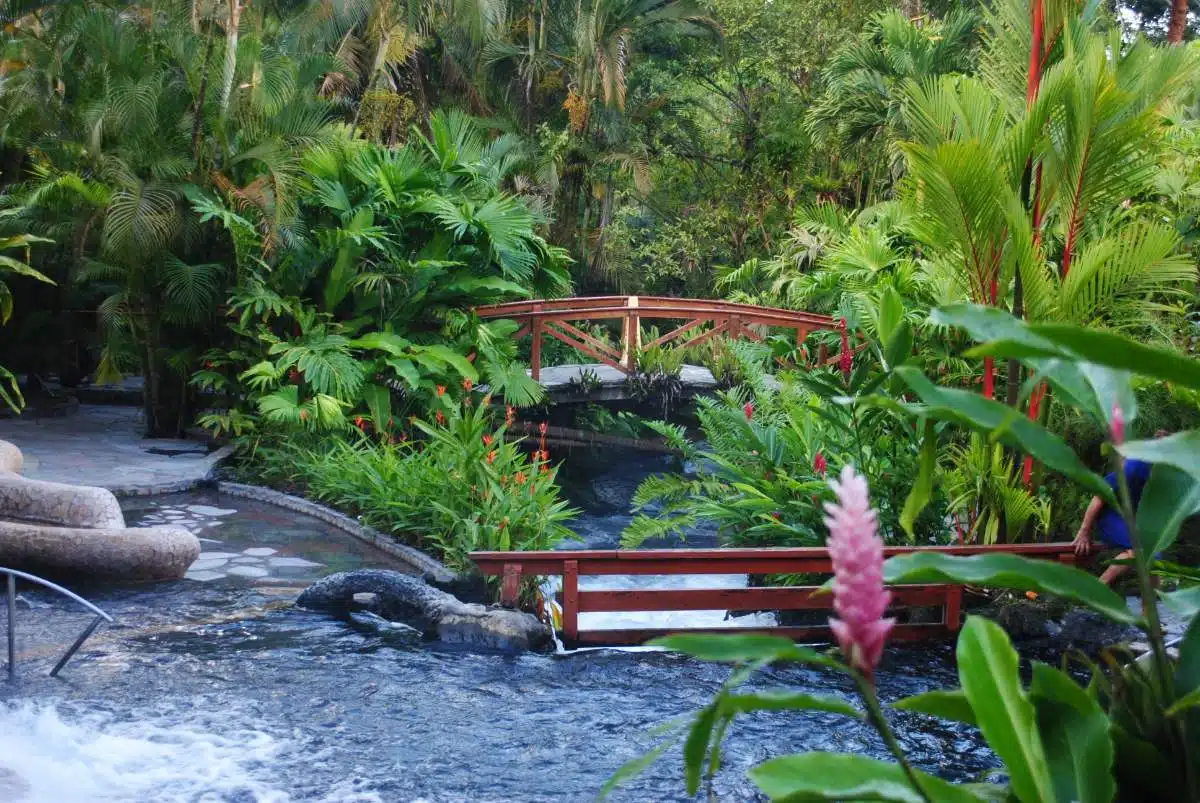 The hottest pools sit at the top of the property, above a series of falls that naturally temper the water.
Seats for a soothing hydro-massage are available at the waterfall across from the restrooms, or you can hide inside the fall and observe the water from there.
There are two restaurants, three pubs, and the Grand Spa in Tabacon. The Tabacon Thermal Resort & Spa is the largest and most luxurious property on the Arenal Volcano's southern side of La Fortuna.
Whether you want to relax with an evening cocktail at the swimming pool bar or unwind in one of the private rooms enjoying an evening breeze, this hotel is perfect for winding down after exploring Arenal's hot springs!
However, the most common way to experience Tabacon Hot Springs Costa Rica is the Tabacon Hot Springs day pass!
Tip: Read our Costa Rica Travel Guide to learn everything you need to know to plan your vacation!
Tabacon Hot Springs Day Pass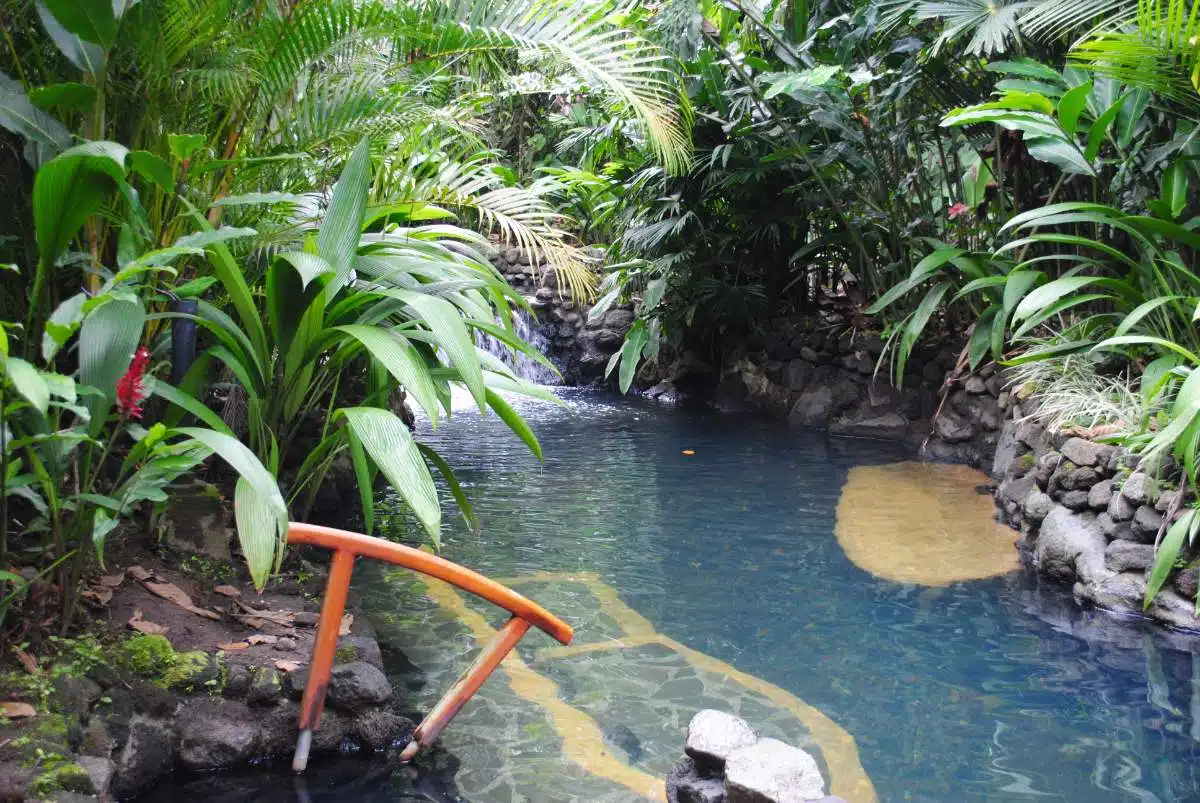 You can buy a Tabacon Day Pass if you cannot reserve a room at the Tabacon Resort & Spa. The Tabacon Hot Springs Day Pass is a great way for you to experience the unspoiled natural thermal springs, especially if you're staying in La Fortuna!
Every type of person can find a package that suits their needs and tastes, including early risers, couples, and people who like to relax all day.
The Tabacon Hot Springs day pass gives visitors access to the thermal pools and grounds during certain hours, as well as one or two gourmet meals at the nearby Ave restaurant, which also offers healthy beverages like freshly squeezed juice.
Alcoholic beverages cost an average of USD 12 per drink and aren't part of the Tabacon day pass. However, you can buy drinks at the swim-up pool bar!
Unlimited use of the on-site facilities and change rooms is also provided in exchange for a refundable security deposit and an additional towel and locker access.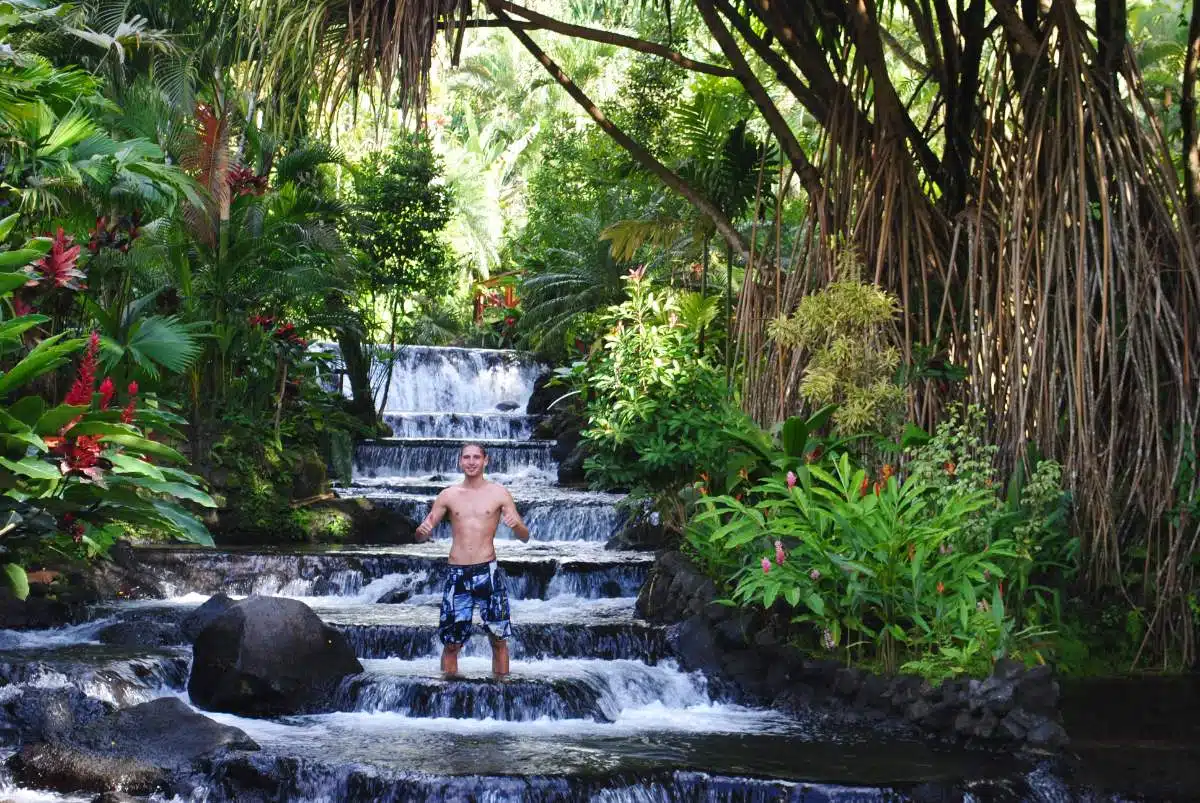 However, the adults-only Shangri-La Gardens are exclusively accessible to those staying at the Tabacon Thermal Resort and are not included in this day pass.
But all in all, the Tabacon Day Pass has many amenities for an unforgettable stay!
Enjoy a day jumping between the numerous Tabacon hot spring pools, unwinding in the thermal river, treating yourself at the swim-up bar, or indulging in a three-course lunch or supper at the Tabacon resort Costa Rica restaurant with stunning views of the Arenal Volcano!
Tip: Want to enhance your relaxing experience at Tabacon Hot Springs? Take one of the best Arenal volcano hikes before melting into the thermal springs!
Tabacon Hot Springs Tours and Activities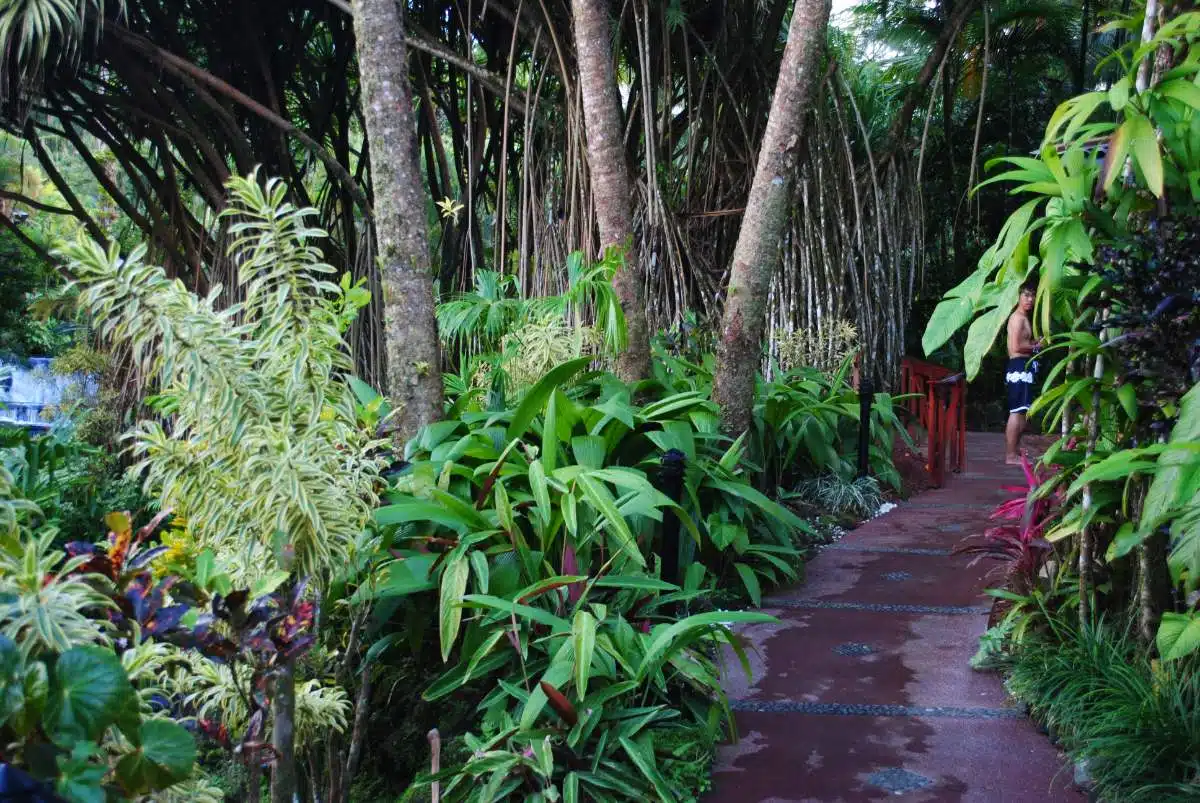 If you want the full Arenal National Park experience, you can also join one of the many organized day tours to Tabacon Hot Springs.
Recently, we took a day trip from San Jose to Tabacon Hot Springs and the Arenal Volcano, and we highly recommend it!
To arrange your trip to the hot springs, complete the form below, and one of our Costa Rica experts will contact you.
We can also help you organize your entire dream Costa Rica vacation-just reach out!
1. Arenal Volcano Lava Flow Hike and Tabacón Hot Springs with Dinner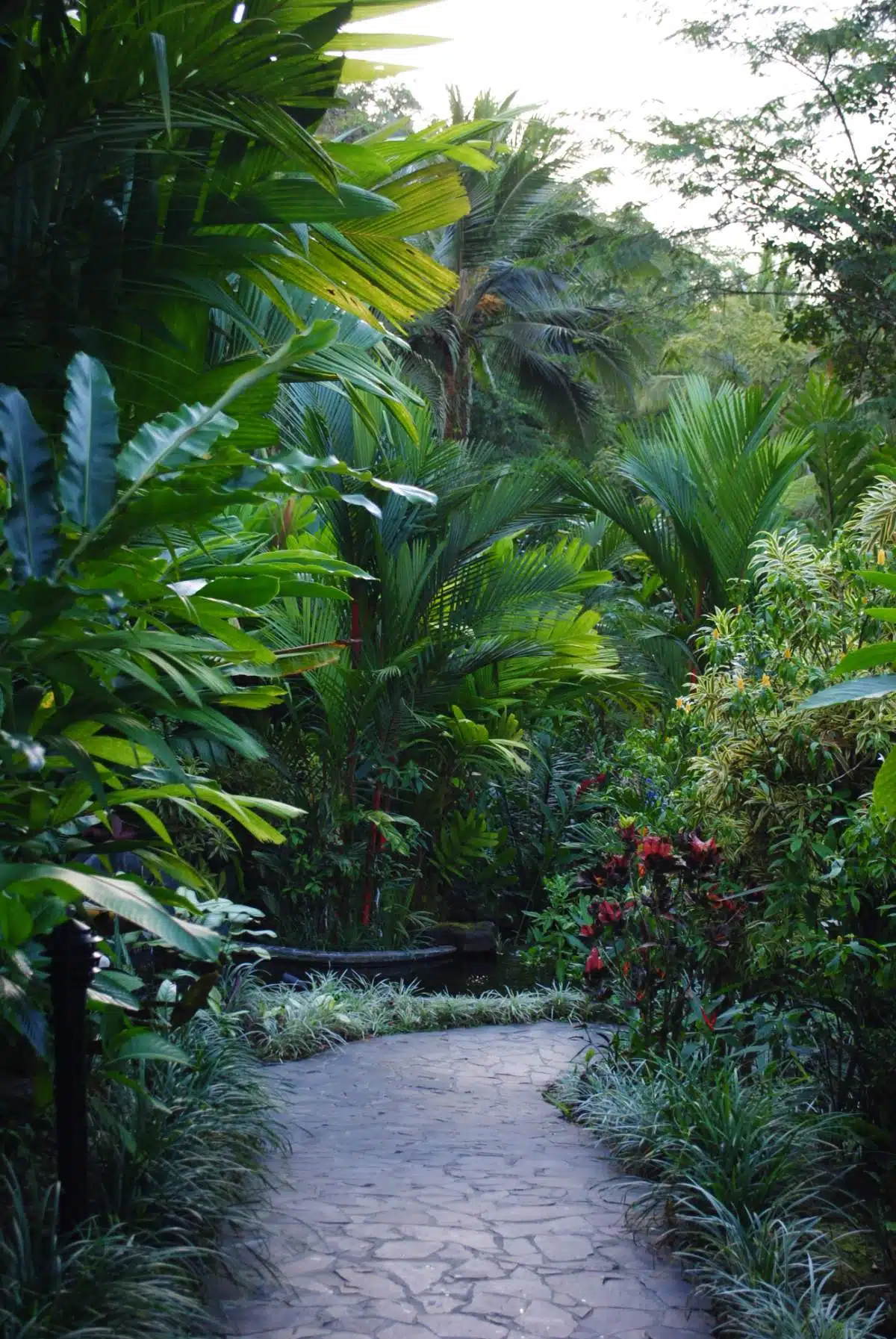 This Arenal Volcano hiking and Tabacon Hot Springs Tour offers a refreshing blend of action and relaxation as you get up close to Costa Rica's volcanic Arenal Volcano!
Trek through the ash left over from the peak's infamous 1968 eruption, climbing across lava flows that have hardened, and admiring the breathtaking vistas of Arenal Lake and the mountains of Monteverde.
You will have the opportunity to interact with the local species as you stroll through several settings with various plant species.
The tour guide will try his best to provide you with engrossing and fascinating information about the area, the fauna that hides amid the bushes and trees, and of course, the Arenal Volcano!
Then, reward yourself for your effort by taking a dip in Tabacón Hot Springs' thermal natural pools, where falls and rich tropical vegetation make your worries seem far away.
Enjoy a satisfying dinner in the resort's restaurant to round off the day.
All admission fees and dinner expenses are included in this family-friendly tour, led by a knowledgeable, engaging, and experienced tour guide. Additionally, you are given free transportation to and from your accommodation!
Click here for more information, photos and to make a booking.
2. Hanging Bridges, La Fortuna Waterfall, Volcano Hike, and Tabacon Hot Springs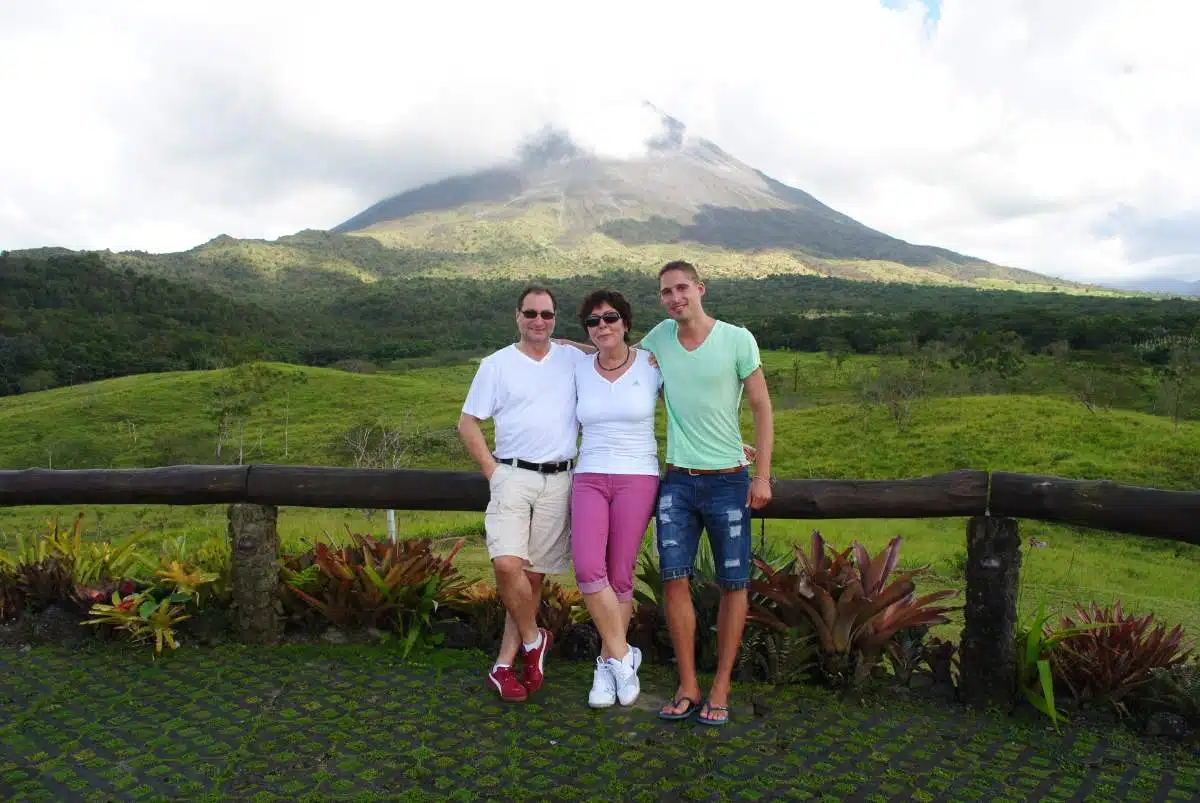 This 4-in-1 Tour is ideal for outdoor lovers because it lets you experience the highlights of Costa Rica in only one day!
Walk across the renowned hanging bridges to enjoy the splendor of wandering above the forest floor. Then, enjoy the breathtaking beauty of La Fortuna Waterfall and climb a nearby volcano for breathtaking views of the Costa Rican landscape.
On this tour, you'll visit Tabacon Hot Springs and have a home-cooked lunch of regional cuisine in a local's warm and hospitable house.
Take your time exploring the area, visiting all the thermal pools, and let yourself wander through the stunning natural gardens. When you've had enough, the buffet dinner is waiting!
This is the ideal way to discover Costa Rica's beauty, thrills, and adventure in a single day!
Additionally, transportation is provided from all hotels in the La Fortuna and Arenal area. Please note this while making a reservation if you are traveling from another location so that you can arrange a customized transfer.
Click here for more information, photos and to make a booking.
Tip: Want to explore more La Fortuna tour options? Take advantage of the top La Fortuna day trips and tours here!
3. Arenal Volcano and Tabacon Hot Springs from San José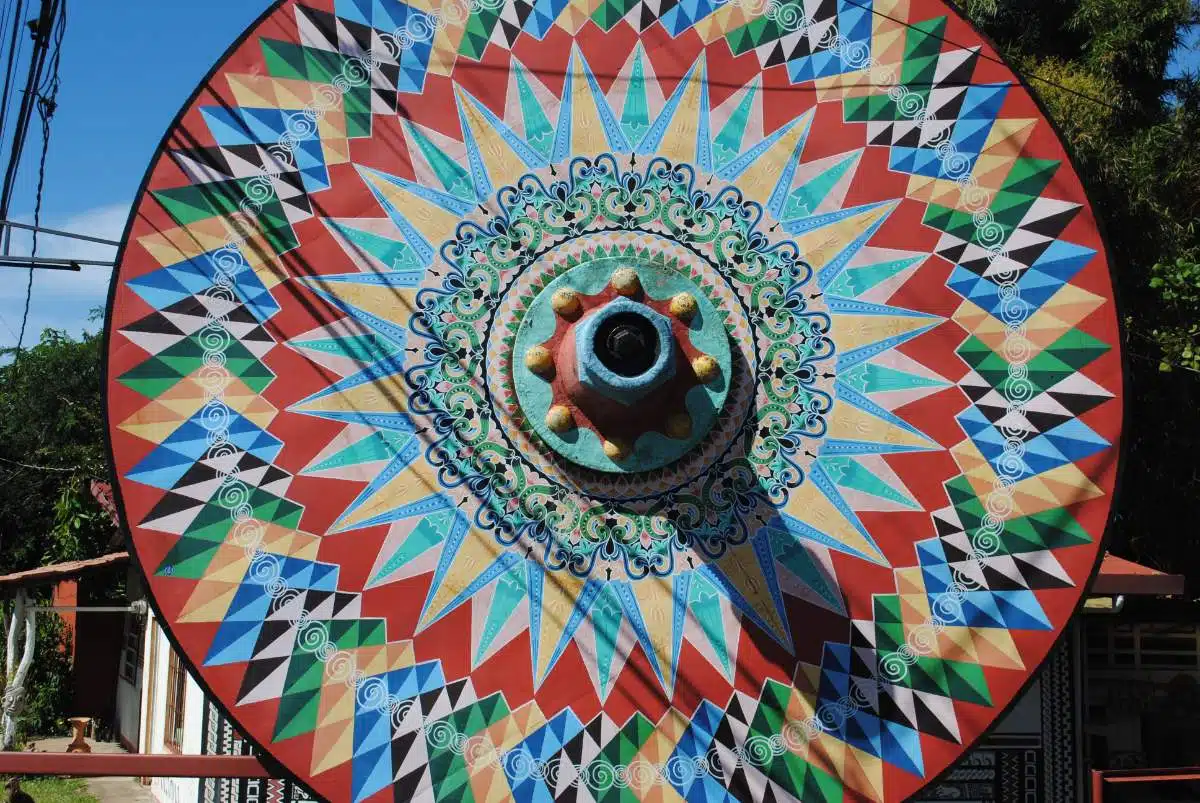 This all-day guided tour takes you to the Arenal Volcano and Tabacon Hot Springs in northern Costa Rica!
As you depart San Jose, you will reach La Fortuna and enjoy lunch while taking in the views of Arenal Volcano.
Afterward, you can unwind in the region's most famous hot springs at Tabacón!
You will encounter the unadulterated manifestation of Earth's innate energy during your visit to the Tabacón Hot Springs, one of the most visited hot springs in the entire world.
Discover the splendor of the tropical gardens while making use of the natural waterfalls, pools, and ponds at the foot of the magnificent Arenal Volcano!
During the tour, you will also visit Sarchí. Sarchí is regarded as the birthplace of Costa Rican craftsmen and is distinguished by the oxcart; a wooden cart adorned with exquisite and vivid motifs.
And finally, you will enjoy a fantastic buffet meal to round off your experience. The cost of the tour includes all extras, amenities, and entrance costs, even transportation!
Click here for more information, photos and to make a booking.
Tip: Check out our other guides to discover more amazing Arenal Volcano and Tabacon Hot Springs Costa Rica Tour from San Jose!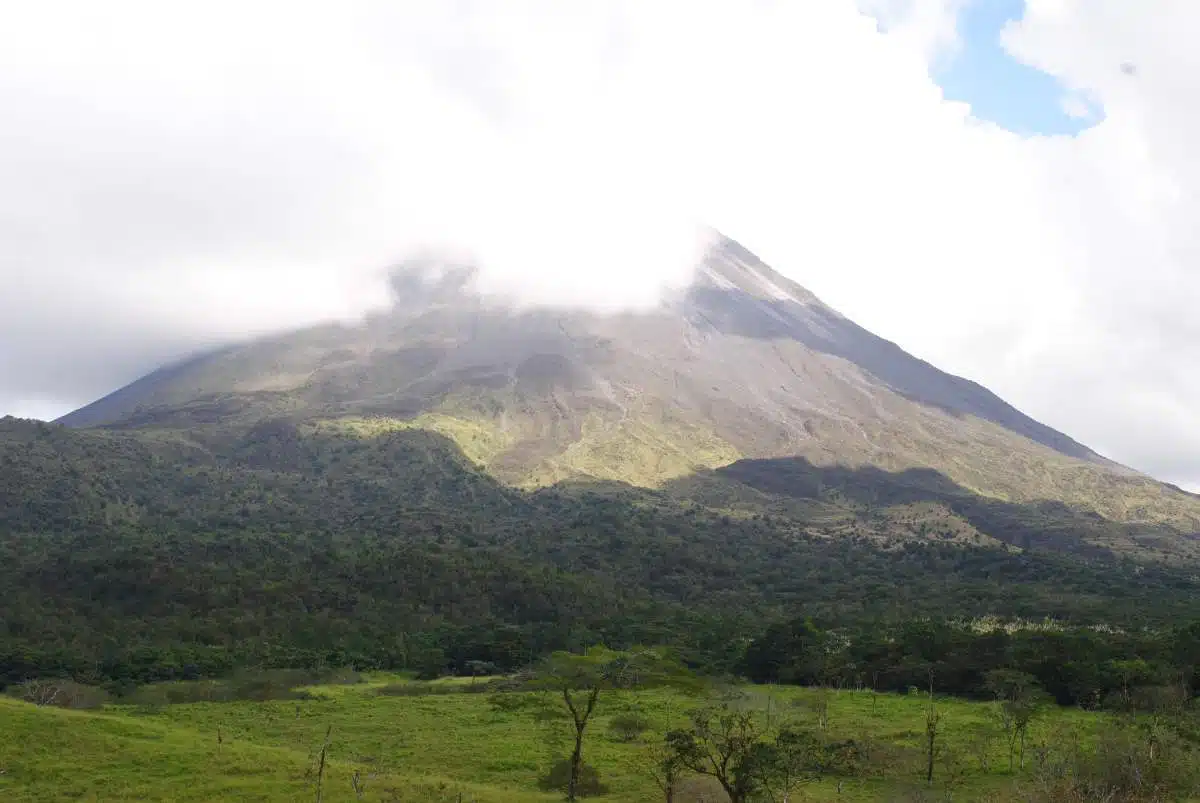 Frequently Asked Questions
Best VPN for Travel: ExpressVPN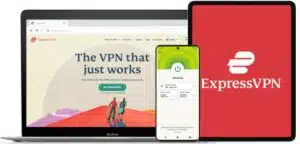 Heading abroad? Use ExpressVPN to access your social media accounts, unblock your favorite entertainment sites, and stay connected with friends and family. And get cheaper flights, of course.
Pros
✅ Next-gen, high-speed servers in 94 countries
✅ Works on iOS, Android, Windows, Mac, Linux, browsers, and more
✅ 256-bit AES encryption protects your data, even on hotel Wi-Fi
✅ Unblocks Netflix and other streaming sites
Cons
❎ No dedicated IPs
Get 3 extra months free of ExpressVPN when signing up for a 1-year plan. That's a 49% saving and a monthly cost of just $6.67! You also get a 30-day money-back guarantee.
Where are the Tabacon Hot Springs?
At the northern base of the Arenal Volcano, between Arenal Lake and the town of La Fortuna, sits Tabacón, a natural hot springs resort in Costa Rica's Alajuela Province.
How hot are Tabacon Hot Springs?
There are five springs in Tabacón, and they range in temperature from 77 F or 25ºC to 122 F or 50ºC. The still-active Arenal Volcano heats the thermal river that runs through the resort.
How many pools are in Tabacon Hot Springs?
The hot springs, which have a perfect volume, temperature, and minimal mineral content, are channeled into five pools where guests may admire the magnificent Arenal Volcano.
Is Tabacon all inclusive?
No, Tabacon isn't all-inclusive.
Is staying at Tabacon Resort worth it?
The Tabacon Hot Springs Hotel is not the most affordable resort in Costa Rica because of its high level of luxury. However, we believe that staying at the hotel is worthwhile and a once-in-a-lifetime experience.
How are Tabacon Hot Springs heated?
The water in Tabacon has always been thermal in nature, constantly heated by the volcano, and gradually mineralized underground.