Located in Puerto Princesa, Palawan, the famous Puerto-Princesa Subterranean River National Park receives a staggering number of visitors per day.
According to caretakers, there are about 900 people getting tickets per day to see the amazing beauty of this renowned tourist destination in the Philippines.
So if you still haven't seen this nature's wonder, it's about time you take a cave tour and see what's inside the Underground River. For sure, you will be stunned by the spectacular sights inside and outside the cave.
Related Posts:
With the help of the friendly boat guides available in the area, you can ultimately enjoy your tour around the Palawan peninsula.
However, keep in mind a few restrictions when visiting the natural park. A responsible visitor knows how to follow the rules while helping to preserve the environment for future generations.
Always be vigilant with the signs placed in the area and never litter. Take as many photos as you can, but don't take anything from the place.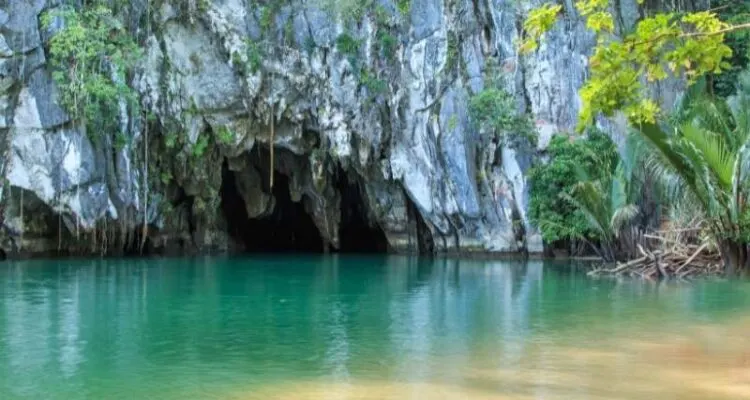 Underground River Palawan – Cave Tour Tips
When it comes to getting passes, consider that peak seasons can be difficult to get tickets as only 1.200 people are allowed to enter the cave per day.
You can arrange all your needs to enjoy your Underground River cave tour by planning your visit in advance. Once you've booked your tour, everything will be taken care of, including your transportation, meals, and other essential things you might need.
You can get an entry ticket for 250 pesos or a full cave tour for only 1,500 pesos. Fees may change, though, so ask before booking.
Traveling is not all fun and games; sometimes, it's really exhausting.
In fact, going to the Underground River Park involves bumpy and winding roads. So before you travel, always make sure that you are fit and ready. And when you arrive at the area, you will be asked for an ID or passport, so always bring any identification document for a hassle-free trip.
This will guarantee that everyone is safe while taking a cave tour inside the park. The entire adventure is fun and exciting because of the amazing natural scenes you will see around you.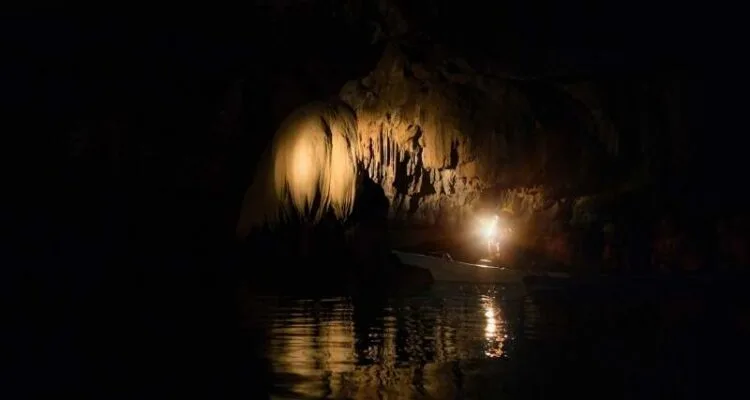 Underground River Palawan – Enjoying the Adventure
You will be greeted by ferry boats in the Sabang mainland port.
This is where the adventure begins. In a few moments, you will see the Sleeping Giant with the river flowing under him. But don't get too excited yet.
You need to wear your life vest and orange hard hat first before entering the cave. Listen to the instructions given to you and be prepared to be amazed by the sights you are going to see inside the cave.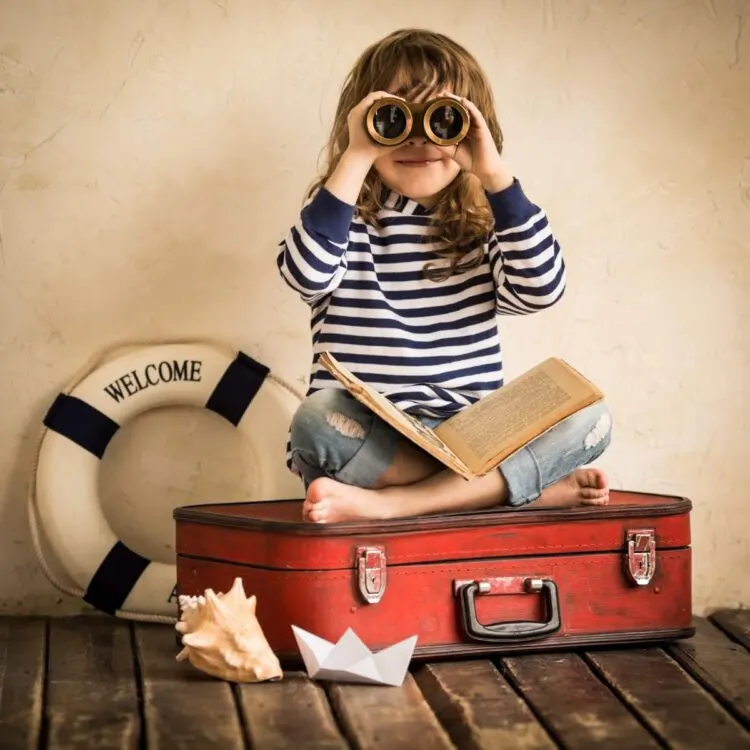 Protect your trip: With all our travel experience, we highly recommend you hit the road with travel insurance. SafetyWing offers flexible & reliable Digital Nomads Travel Medical Insurance at just a third of the price of similar competitor plans.