Aside from sightseeing and boat tours, there are more ways to enjoy the picturesque Coron Island of Palawan, Philippines. Some of the exciting activities you can do here include wreck diving, mountain hiking and island hopping.
You will surely love the natural views around you while trying out some new things that only Coron offers.
So if you are interested and can't wait to know the 10 best things to do in Coron, check out the following list.
[ez-toc]
1. Island Hopping
The cliffs that outstand of the crystal clear water hide 13 mysterious lakes, two of them are open for foreign and local visitors. The two most popular lakes in Coron are the Barracuda Lake and Kayangan Lake.
I did a private boat tour with JY Travel and Tours. During the trip we went to Twin lagoon, Barracuda Lage, Kayangan Lake and two private beaches. Our tour guide spoke English very well and always knew where the fewest tourists are. The crew prepared lunch on the beach. Fish with vegetables, rice and pineapple as desert. It was really good!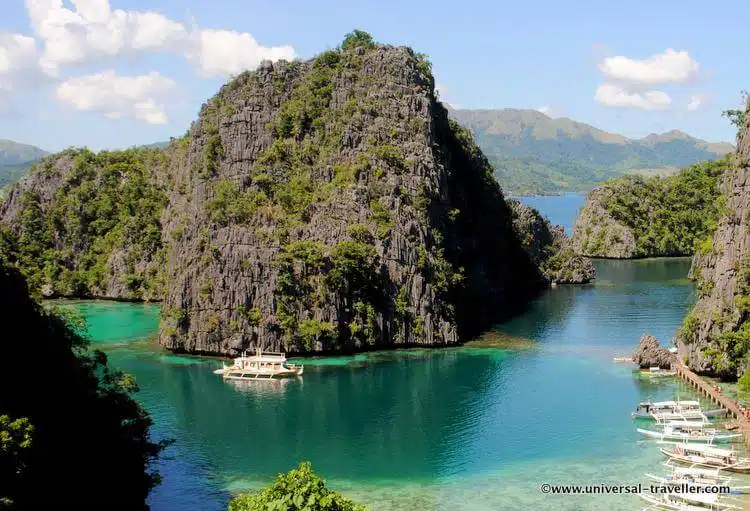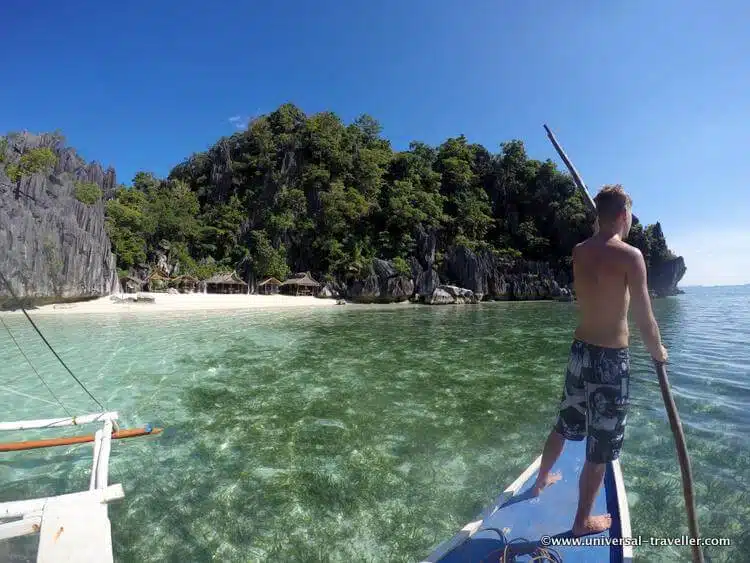 2. Shipwrecks Diving
The war between the US Navy and Japanese armada in 1944 left sunken vessels that were anchored during that time in the island of Busuanga and Coron Bay. Today, these shipwrecks are highly popular among local and foreign tourists due to the rich historical beauty it provides. In fact, they are now heavily covered with beautiful corals and sponges that amaze international divers. Some of the most visited diving sites in Coron are Kogyo Maru Wreck, Akitsushima Wreck, Okikawa Maru Wreck, Irako Wreck, East Tangat Gunboat Wreck, Skeleton Wreck, and the Olympia Maru Wreck.
Related Posts:
I did my diving tour with Sea Dive Resort. They work really professional and have experienced dive guides. The equipment as well as the boat was in good condition. The dive guide did a short briefing before every dive and explained exactly what to expect and put an emphasis on safety. The crew prepared simple, local food for lunch which was really good. I can highly recommend Sea Dive Resort for your dives in Coron.
Ceck out my video below to get some impressions of the Wreck dives in Coron.
3. Maquinit Hot Springs
One of the most relaxing activities to do in Coron is to bathe in the Hot Springs. I went there after sunset after a day full of adventures. The Hot Springs are located near an underground volcano about 20 minutes from Coron Town. The water can get up to 40 degrees Celsius that will soothe every nerve in your body.
4. Watch the Sea cows/ Dugongs
Sea cows, locally known as Dugong, are one of the highlights in Coron. You can swim with them and take some amazing photos. These beautiful marine mammals mainly eat sea grass and can frow up to 3 meters and weighing up to 400 kilograms.
5. Visit the Calauit Safari Park
If you want to see some wild animals check out the Calauit Safari Park in Coron. It offers a 3700-hectare island in Palawan shore home to African animals like giraffes, bushbacks, antelopes and zebras. You can watch the pythons, anteaters, sea eagles, porcupines, Palawan peacock pheasants, Palawan bearcats, and Calamian deer.
6. Enjoy sunset at Mt. Tapyas
Hiking up Mount Tapyas is no easy thing to do in the heat of Coron. Before you can enjoy the breathtaking view you have to walk up 718 steps. Once you witness the lovely sunset and nearby islets, you will quickly forget the tiresome journey you've endured. Enjoy the amazing view at 210 meters above sea level. Mount Tapyas is the second highest and most popular mountain in Coron, Palawan.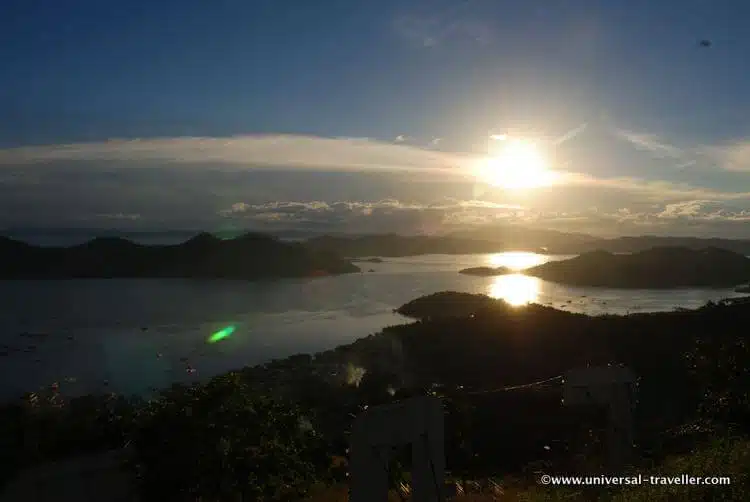 More Coron Internet Resources:
Are you on Pinterest? Pin this!