There are so many interesting things to do in Palawan. For instance, you can explore the subterranean river in Puerto Princesa, the Barcuit archipelago, caves, reefs, lagoons, beaches, national parks, waterfalls, and many other exciting adventures around the island.
Here's a condensed list of what to do in Palawan, Philippines.
Table of Contents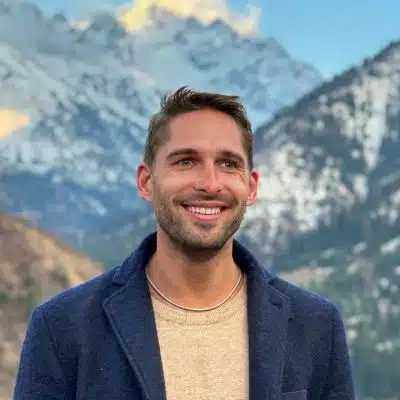 What part of Philippines is Palawan?
Palawan is located in the southwestern part of the Philippines. It is the largest province in terms of land area. It is home to two UNESCO World Heritage Sites – The Puerto Princesa Subterranean River National Park and Tubbataha Reef Marine Park.
1. Coron Bay Diving
Aside from diving, of course, there's plenty of things you can try at Coron Bay. But this time, we're going to focus on scuba diving since it's the best thing you can do here.
Located in the northern part of Palawan, would you believe that Coron Bay is now the most visited spot on the island? Well, we cannot blame the breathtaking views offered by this paradise.
Between Culion and Busuanga islands, you can find the perfect diving area in Coron. In fact, this is the world's best "wrecking diving."
The appealing rock formations also allow tourists to snorkel. You can enjoy up to 20 meters of underwater visibility along with the beautiful aquatic living things deep down in the water.
2. Underground River Adventures
If you happen to be in the subterranean river, don't forget to explore the famous underground river.
With a distance of 50 kilometers away from Puerto Princesa, you can experience the beauty of St. Paul's Subterranean River National Park while riding a paddleboat to tour around.
In an hour, you will see the hidden natural treasures of this spot and know why it is one of the new 7 Nature Wonders of the World.
3. Honda Bay Island Hopping
The reefs and islets offered by Honda Bay will amaze you due to the wide variety of sea creatures and fishes with different shapes and colors.
In addition, you can explore the shallow waters covering the powdery white sand of the beach. Whether you want to snorkel or take a swim, this is the perfect place for you.
Related Posts:
4. Palawan El Nido Tours
Distancing 238 kilometers from Puerto Princesa, you can reach the Palawan El Nido Marine Reserve with stunning bay views and rock formations. If you are traveling from Coron, you can also take the Coron to El Nido Boat.
And from there, you can also check out Bacuit Bay and the largest wildlife preservation area of the Philippines. The diverse ecosystems, including limestone cliffs, coral reefs, white-sand beaches, mangroves, and rainforests, truly astonish the tourists visiting the area.
You can also get a glimpse of the hawksbill turtles, sea cows or dugong, and other marine mammals that are only seen here.
5. Tubbataha Reefs Scuba Diving
Your Palawan adventure will not be complete without diving in the Tubbataha Reefs. This national park also offers an underwater sanctuary with stunning marine life.
And in case you didn't know, this is included in the UNESCO World Heritage Site and is also the first national marine park ever constructed in the Philippines.
6. Ugong Rock Caving Action
A few kilometers to the prominent Sabang Beach, you can come by the Ugong Rock and have some caving action together with your friends and family.
This is usually done after exploring the Underground River with a small fee of 200 pesos per head. You can try this if you haven't done any caving activity yet.
This will offer you an unforgettable adventure in the mysterious inside of the Ugong Rock cave in Sabang, Palawan.
7. Seafood Grilling
If you happen to be at San Jose Market, you can buy some fresh seafood and have them grilled for a delicious lunch by the bay. There are grilling stations or portable grillers in the area to help you prepare your own meal for the day.
In fact, tourists can get some lobsters for an ideal breakfast. And while eating, you can see the beautiful and colorful fishes near the shore.
However, this usually happens early in the morning so if you want to see them, go by the shore at around six in the morning.
8. Pambato Reef Snorkeling
One of the best snorkeling areas in Palawan, the Pambato Reef, is where you can see anemones, clownfish, and live corals. And the best thing in choosing this spot is that there's no time limit in snorkeling.
So you can see all the lovely creatures underwater and even name them one by one. However, there are times when the fishes are hard to come by, so it's advisable to be patient when snorkeling in the area.
And, of course, be sure to bring your underwater camera to capture some remembrances while snorkeling.
9. Puerto Princesa City Tour
This city tour will take you around the beautiful Puerto Princesa. You will see the Immaculate Conception Cathedral, Plaza Catuel, Crocodile Farm, Baker's Hill, Mitra's Ranch, Iwahig Penal Colony, and other spots you want to visit.
10. Dos Palmas Island Resort
For those who want to enjoy a laid-back island-hopping day, Dos Palmas Island Resort is the place to be. For only 1,500 pesos, you can take advantage of the resorts' facilities, including snorkeling gear, billiard tables, and bikes.
You can also enjoy live island music as well as a hearty buffet meal. When it comes to transportation, you will be picked up from and to your hotel, so there's no hassle.
11. Paraw Sailing
The Filipino traditional sailboat is called paraw, named after Gener Padua's Balangaw (rainbow) boat. This is the perfect way of having fun at the beach while enjoying the views of the entire Palawan.
Tourists also use this to relax and free their minds from stressful thoughts back at home. There are also available fresh seafood dishes to try if you want to.
These are only some of the things you can do on the island. There is so much more to enjoy when touring around Palawan.
Are you on Pinterest? Pin This!
About the Author
More info
Best VPN for Travel: ExpressVPN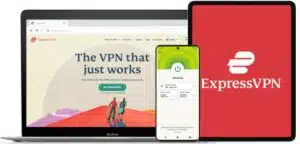 Heading abroad? Use ExpressVPN to access your social media accounts, unblock your favorite entertainment sites, and stay connected with friends and family. And get cheaper flights, of course.
Pros
✅ Next-gen, high-speed servers in 94 countries
✅ Works on iOS, Android, Windows, Mac, Linux, browsers, and more
✅ 256-bit AES encryption protects your data, even on hotel Wi-Fi
✅ Unblocks Netflix and other streaming sites
Cons
❎ No dedicated IPs
Get 3 extra months free of ExpressVPN when signing up for a 1-year plan. That's a 49% saving and a monthly cost of just $6.67! You also get a 30-day money-back guarantee.