One of the most beautiful beaches you can find in the Philippines is the island of Boracay. Both local and foreign tourists love the powdery white sand of the beach along with the breathtaking views of the coastline.
In addition, this tropical paradise is one of Asia's highly visited travel destinations because of many good reasons.
Check out the 20 Best Things to do in Boracay.
1. Watching the sunset
Sunsets in Boracay Island is one of the most beautiful things to witness. It's a simple reminder of hope and a sign that there will always be a new day to come. Usually, this is the romantic activity that partners do while enjoying the beach views. You can use your camera to capture this wonderful moment with your loved one.
2. Eating seafood
This paradise is not just about fun and games; you can also enjoy the variety of seafood it offers. Whether you want a hearty breakfast, lunch or dinner served with prawns, fishes, and lobsters, Boaracay has it all.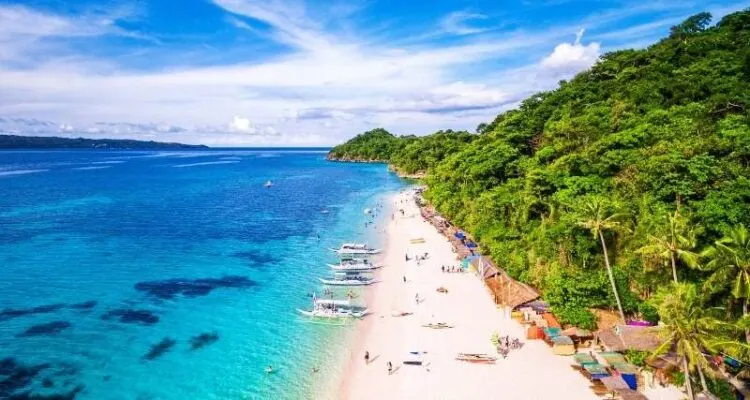 3. Getting henna tattoo
This is a way of showing proof that you we're in Boracay. The artists usually ask for custom designs or make you choose from their folios. A henna tattoo can last for several weeks, but if you want it to last longer, avoid wetting the area. For those who want to get permanent tattoos, the artists also offer such service.
Related Posts:
How to Explore Manila

, Philippines like a Local
4. Banana boating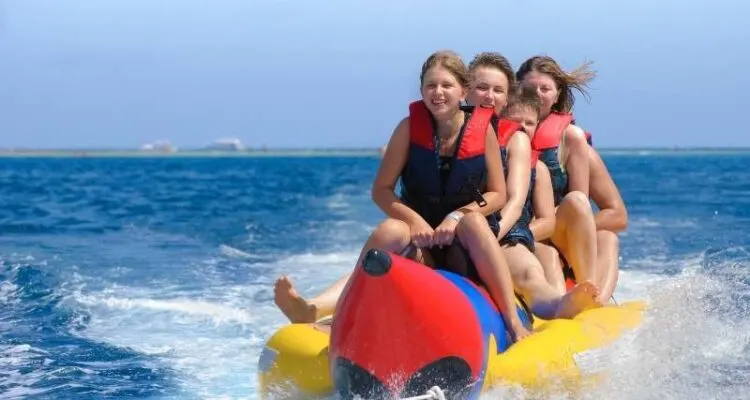 Although this is common to any beaches in the Philippines, it's till worthy to ride a banana boat in Boracay. You just need to pay 250 pesos to enjoy the ride with your friends and family.
5. Helmet diving
If you want to join the fishes underwater, helmet diving is in. You can feed the fishes and even walk underwater using the helmet. For around 500 pesos, you can experience this new activity in Boracay while taking some picture under the sea.
6. Island hopping
With plenty of islands to explore, island hopping is a trending activity for tourists. You can go cruising with your friends and explore the islets. Usually, you will ride a Bangka or boat to go around the island.
7. Making braids
Both for men and women, you can ask the braiders to do your hair. It doesn't matter if it's long or short; the skilled hair braiders can make a way to braid your hair.
8. Parasailing
This is a bit expensive, but the entire experience will leave you breathless. The amazing view above will give you an unforgettable adventure while enjoying it with your partner. The rate starts at 2,000 pesos good for two persons.
9. Snorkeling
If you want to know how to teem with the marine life in this island, snorkeling is the best thing to do. You can either rent the snorkel or bring your own.
10. Stand-up paddling
Normally, you will get steady waters in this tropical island which is common to white sand beaches. And since there's no chance you can surf here, you can try the stand-up paddling instead.
11. Jet skiing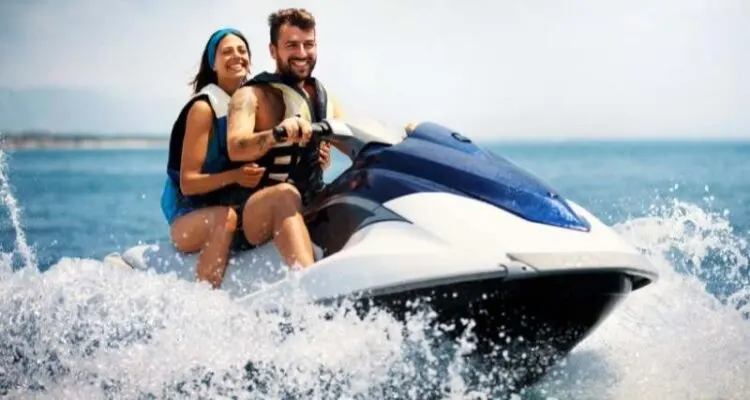 This can be a common activity in most beaches, but it's still exciting to ride a jet ski in Boracay.
12. Glass-bottom boating
Get a relaxing underwater life with glass-bottom boating for only 700 pesos. This is a fun activity to try if you love watching sea creatures.
13. ATV riding
If you have already tried the water activities, you can experience ATV riding along the roads of Boracay.
14. Cliff diving
For those who want some thrill, they can conquer their fears and dive from a cliff into the cool waters. This activity is offered for island hoppers and Magic Island visitors.
15. Reverse bungee riding
This is an intense adventure ride that has been earning attention lately in Asia. In fact, you can only experience this in Boracay and Singapore.
16. Mermaid swimming
For the ladies, this is a fun activity that lets you wear a colorful mermaid tail costume. You can rent the tails and get lessons from the Philippines' Mermaid Swimming Academy.
17. Kite surfing
This kind of water sport is a popular activity for foreign tourists. Since it's not that easy, some enroll in kite surfing class to enjoy this sport like a professional surfer. You will usually see kite surfers at the Bulabog beach.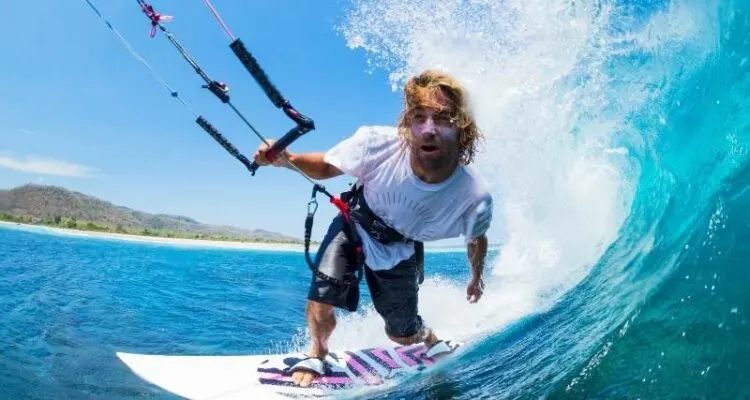 18. Pub crawling
Of course, your Boracay experience won't be complete without a taste of the nightlife in the tropical paradise. Here, you can meet new pals while drinking the best wines and drinks for only 790 pesos.
19. Food tripping
Another fun way to enjoy your Boracay trip is to try all the food available in the island. Don't worry because you will surely love the dishes with overflowing goodness in each bite. Perhaps, you can try seafood dishes, ice creams, fruit shakes, and a lot more.
20. FlyFish riding
Used as an inflatable raft, FlyFish can carry 2 to 5 people while the speedboat pulls it. The first two riders can lie on their backs and the other one can sit at the center of the raft. But it is advised to securely hold on to the string handle to avoid falling off the water. The thrill it gives can be compared to banana boat riding; the only difference is that the FlyFish is faster.
21. Boracay Ocean Tower
Go up on Boracay's Ocean Tower to get a 360° view of the island.
For sure, there are more things to try in Boracay aside from the ones mentioned above. These are only some of the activities you can do while enjoying your Boracay trip. Try them all and experience why every year more and more people are visiting this amazing place.
Are you on Pinterest? Pin this!