Wondering where is La Fortuna, Costa Rica located and what makes this small town interesting? Here's everything you need to know about the La Fortuna map and fun facts about this tourist town.
La Fortuna is a small town located northwest of Costa Rica. It is part of the Alajuela Province, the second-largest province in the country.
Despite its size, La Fortuna is packed with natural unspoiled beauty. It is home to numerous volcanoes, waterfalls, thermal hot springs, the Arenal volcano national park, and hanging bridges.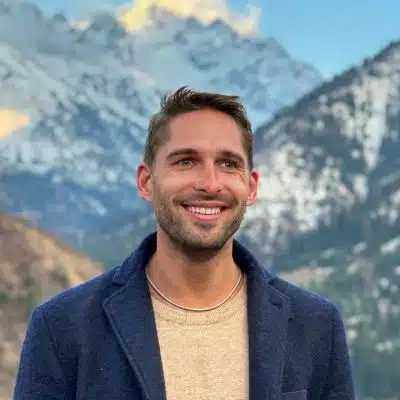 La Fortuna is accessible, too. The Juan Santamaría International Airport (SJO) in San Jose is the nearest airport to La Fortuna, Costa Rica.
La Fortuna's exact location is 9.26 latitude and -83.55 longitude.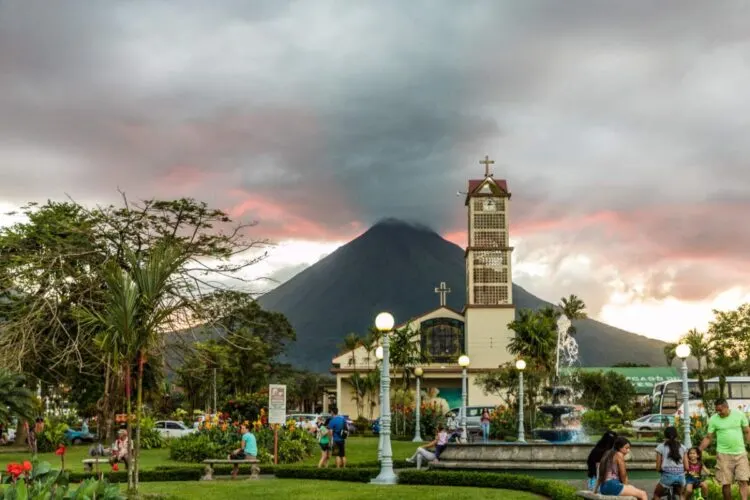 Distance to Other Major Destinations:
Where is La Fortuna, Costa Rica, on the Map
The map below shows the location of La Fortuna, Costa Rica.
La Fortuna, Costa Rica Fun Facts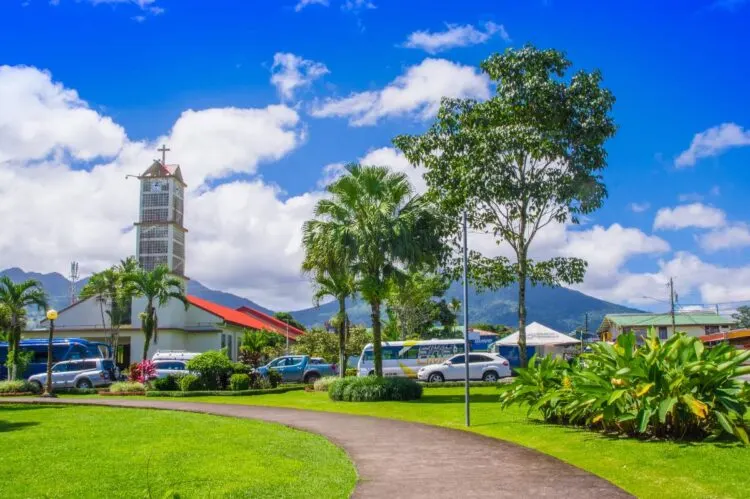 1. How did La Fortuna get its name? La Fortuna got its name from its prime location, being amid the Arenal Volcano and enjoying a 'fortunate' fertile land. Its official name is La Fortuna de San Carlos.
2. What is La Fortuna known for? It's known for being a great outdoor adventure location. Lush rainforests, majestic volcanoes, and thermal hot springs are within its boundaries.
3. The weather in La Fortuna can truly be unpredictable. It can be sunny and warm now, and then rain might pour down from the sky a few hours later! From January to April, you can expect hot weather. Come May until November, rainy days dominate the calendar.
4. Eating local food in La Fortuna is pleasurable and affordable. Sodas are what they call the simple places that serve typical Costa Rican dishes.
5. The largest lake in Costa Rica is found in La Fortuna. Lake Arenal is where many water sports activities happen. Seeing its massive scope, you might not believe that the lake is man-made.
Frequently Asked Questions about La Fortuna, Costa Rica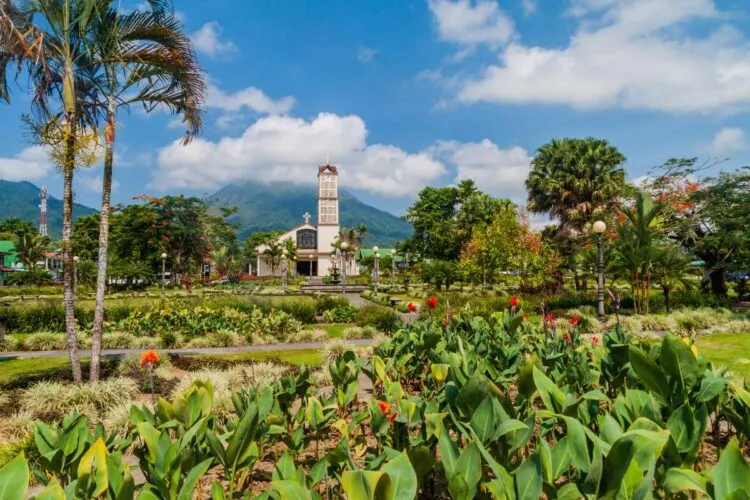 Best VPN for Travel: ExpressVPN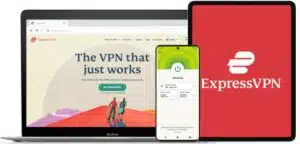 Heading abroad? Use ExpressVPN to access your social media accounts, unblock your favorite entertainment sites, and stay connected with friends and family. And get cheaper flights, of course.
Pros
✅ Next-gen, high-speed servers in 94 countries
✅ Works on iOS, Android, Windows, Mac, Linux, browsers, and more
✅ 256-bit AES encryption protects your data, even on hotel Wi-Fi
✅ Unblocks Netflix and other streaming sites
Cons
❎ No dedicated IPs
Get 3 extra months free of ExpressVPN when signing up for a 1-year plan. That's a 49% saving and a monthly cost of just $6.67! You also get a 30-day money-back guarantee.
What country is La Fortuna in?
La Fortuna is in Costa Rica. It is located on the northwest side of the country.
What state is La Fortuna Costa Rica?
La Fortuna is part of the San Carlos canton. It belongs to the Alajuela province of Costa Rica.
Can you fly to La Fortuna in Costa Rica?
Yes, you can fly to La Fortuna in Costa Rica. The town is relatively near Juan Santamaría International Airport (SJO) in San Jose. Some of the airlines that fly into SJO are Frontier Airlines, United, Delta, and American Airlines.
How far is La Fortuna from the airport?
La Fortuna is 71 miles or 114.3 kilometers away from the San Jose Airport. Another nearby airport is also the Arenal Airport, a private-managed airstrip.
Why is La Fortuna popular?
La Fortuna is popular mainly because of the Arenal Volcano. The volcano not only makes for a stunning view, but it also causes the land in La Fortuna to be fertile, its surroundings being home to rich flora and fauna and thermal hot springs.
How many days do you need in La Fortuna, Costa Rica?
Spend at least four days in La Fortuna to maximize your stay here. Book packaged tours that you can enjoy over a span of three days. Make time to explore where the locals go, too.
How far is La Fortuna from the beach?
La Fortuna, Costa Rica, is not close to any beach. Puntarenas is three hours away from the town.
Is La Fortuna and Arenal the same?
La Fortuna is the name of the town, Arenal is the name of the volcano, and the national park where it is located. La Fortuna is regarded as the gateway to the Arenal Volcano.
Does La Fortuna have nightlife?
There is nightlife in La Fortuna, although the place is not known for it, and the scene is not as lively as in Tamarindo and Santa Teresa. You definitely have a few restaurants and bars where you can chill at night.
Is La Fortuna, Costa Rica, worth visiting?
Yes, La Fortuna is definitely worth visiting! It is dubbed Costa Rica's adventure playground.