Are there really online jobs that pay well? The answer is a definite yes! Here are the best online jobs from home that are tried and tested by many.
I am pretty sure you have asked this question once or twice:
What job makes the most money?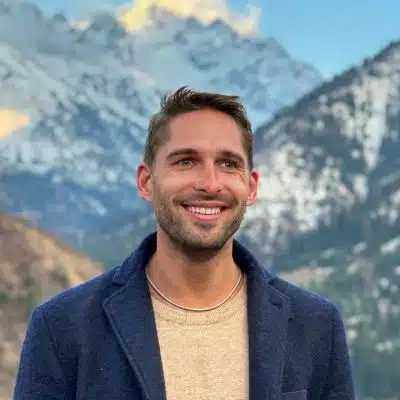 Following that are thoughts that go like, am I following the track that leads me there?
Is this the most amount of income I can generate given my skills and time?
Is there a way to be financially successful online?
Testimonials from people who have quit their full-time jobs ventured online and never looked back are all around the media.
Some may sound too easy and good to be true, while others tell you the truth – that it is not all fun and games.
So you want to work online from home or while traveling and get paid but are clueless on where to start?
Your big break may be around the corner – read on and learn more about the online jobs that pay you well to be at home.
Here are some of the best online jobs that pay well
1. Become a Virtual Assistant
More and more people have been finding online jobs that pay well.
Some have been pursuing that lucrative work online jobs for so long, have gotten the hang of it, and are busier than ever before.
Here lies an opportunity for another batch of people looking for legit online jobs.
They need virtual assistants that will help them in day-to-day tasks that have become too many to handle.
As a virtual assistant, you can be of help to these businesses in the form of
General administrative tasks
Content entry, formatting and editing
What do you need to become a virtual assistant?
Basic requirements include a good grasp of technology, a stable internet connection, a computer, and a set of values that the employer dictates.
Most, if not all, will ask you to have the following:
Ability to meet deadlines
Ability to work under minimal supervision; reliability
Good command of the language
Skills that will make you stand out from the rest of aspiring VAs
2. Start a Blog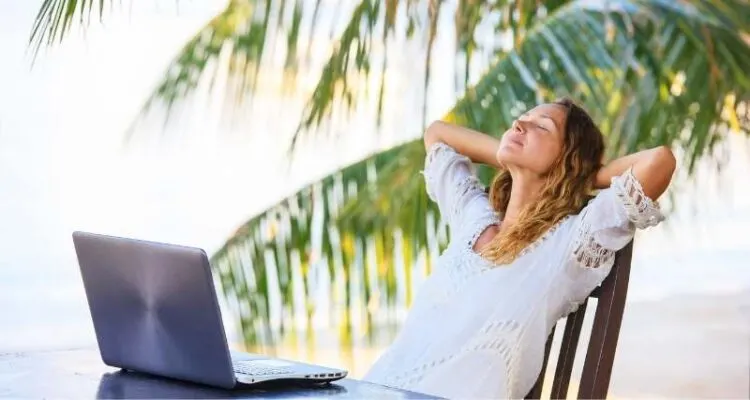 It has been a while since I started to blog, and yet I have been receiving practically the same question about it until now: How do you earn money just by starting a blog?
Blogging is one of the online jobs that make good money.
The set-up may be easy and can take only fifteen minutes, but the income-generating aspect takes time to learn, invest in, and utilize.
The bottom line and the absolute answer to everyone's question is this: you can make extra money by blogging.
Here are some ways that your blog can work for you financially:
Through services you can offer like coaching
Blogging remains to be one of the online jobs from home that anyone can do.
It banks on your likes (or dislikes) and revolves around things that matter (or don't) to you.
It is your free space that you can use to fund your next travel, your outstanding debt, or your monthly phone bill.
Blogging has the capacity to be that money-generating scheme – and more.
3. Write and sell your own E-Book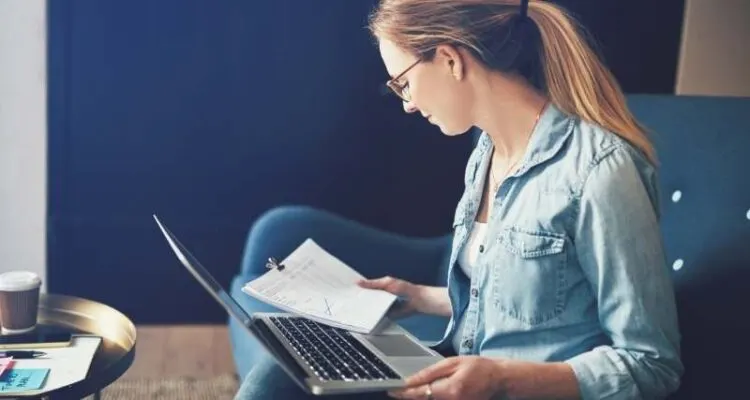 Do you have something to share with people?
A passing thought, a great experience.
A painful past, or perhaps a hopeful future.
Do you think your travels can spark the same wanderlust in others?
How about taking notes of your pursuit of jobs you can do from home?
Why not write an e-book about any of these?
While writing isn't truly for everyone, sharing is.
The moment you realize that your experience is shareable and bankable, it's time to start considering jotting them down and turning them into something not just beautiful but profitable as well.
Assuming you heeded #2 and started a blog as one of your online jobs, you can sell your e-book on your website and reach the target audience of your story.
4. Help local businesses with Facebook Marketing
Almost everyone is on Facebook, and with its ownership of Instagram (among others), the company is not showing any sign of slowing down.
This is the main reason why local businesses are advertising on Facebook.
Their target markets are there on the application and swipe away from recognizing the brands that suit their profiles.
However, not all local businesses have tech-savvy employees.
Owners have little to no time to manage Facebook ads themselves.
Most of the time, they boost their page and let Facebook do its thing, not knowing that there are more efficient ways to help the business thrive in the world of social media.
This is where Facebook ad management comes to play. Knowing which type of ads to place and how to deliver them are skills that local business owners will be thrilled to pay for.
You must get a course on Facebook ad management if you are new to the concept.
By doing so, you will be connected with the people who are doing this as their part-time or even full-time jobs.
In the course, you will find out the ins and outs of Facebook when it comes to ads and how Facebook ad management is one of the best online jobs out there.
Another great way to make money online is on Instagram. We wrote a whole guide on how to make money on Instagram.
5. Make money with Pinterest Marketing
If you have been reading many blogs lately, you will notice how every article ends with a Pinterest pin.
Why is there a need to create one?
Pinterest has been proven to generate high traffic to blogs that have them and manage them well.
This idea is relatively new.
Therefore, not all websites have time to return to their old articles, make a pinnable image out of every previous blog post, and post them on Pinterest.
This is where a Pinterest Virtual Assistant comes to mind. As a Pinterest VA, here are tasks you may have to accomplish:
Set-up a Pinterest account
Assist in other Pinterest-related tasks
6. Teach English Online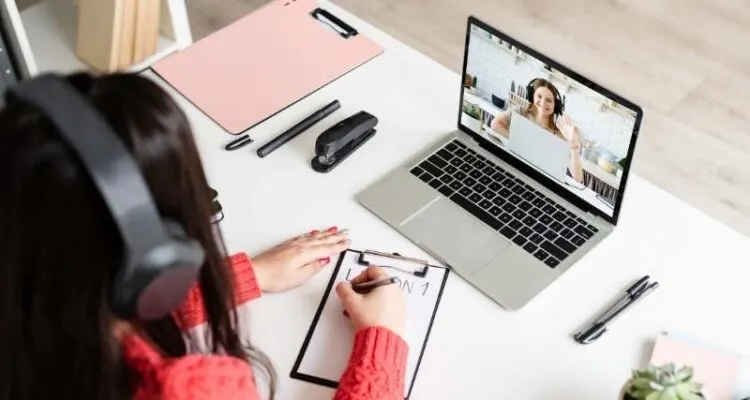 Are you an English teacher by profession?
Or, do you have a good command of the English language and are on a hunt for jobs that make the most money?
Why don't you consider being an English teacher online?
Several companies give a chance to qualified individuals to get their hands-on work from home side jobs such as teaching English.
Learning English has seen high demand as more and more people use this language to communicate in a global setting.
7. Start your own Amazon Shop
What about setting up your own Amazon shop, and why is everyone considering it as one of the easy jobs that pay well?
You may have heard about retail arbitrage from videos online or from close friends who are doing it right now.
It seems that there is really profit from learning and doing it, so why not try your hand at it?
Look for items that you can sell at Amazon.
Most people buy their inventories from clearance sales and then put them on Amazon at their regular retail prices – if not higher.
By doing so, you can get your money back (and earn some!)
The choices are endless: you can sell books, drugstore products, clothing, branded items…
It all starts with setting up your Amazon seller account and finding an item or two to put up. The rest will be history.
8. Build an online store
If you don't want to depend on Amazon, you can also build your own online store.
WordPress and plugins like woocommerce make it super simple to set up your store.
9. Buy items to resell online
If you are keen to carry a specific product on your website and commit to selling and marketing it, e-commerce is for you.
Setting up an online store is one of the best online jobs that one can have.
You can be employed full-time while hustling on the side, finding time to answer queries, take care of deliveries, and receive great testimonies.
One of the important decisions you will need to make as you set up your online store is choosing the right platform to showcase your products.
Research well on this matter.
Here are some in-demand items that online stores specialize on:
Digital books, guides and magazines
Health and wellness supplements
Being the owner and manager of a digital store is one of the many jobs you can do online that pay well.
How do you make your profit, then?
Buy wholesale products and sell them at a retail price.
Sounds basic, right?
10. Become a Freelance Writer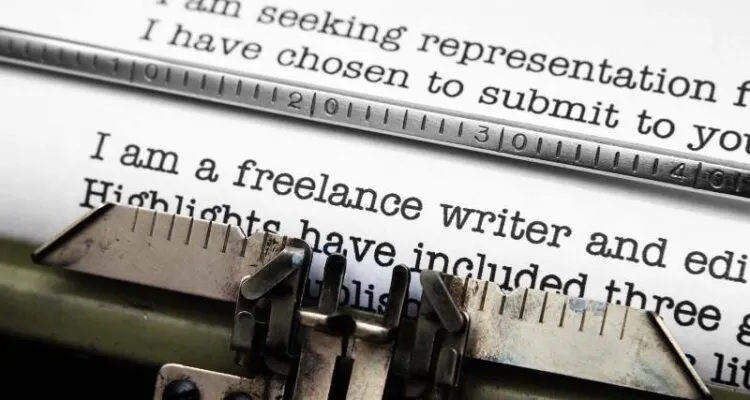 Many people have been transforming themselves into bloggers lately, seeing how it is easily one of the online jobs that pay well.
With the proliferation of websites comes a high demand for freelance writers who will pass an article or two for websites at reasonable rates.
The great thing about being a freelance writer is this: as you get more clients trusting your writing skills, you get to increase your rate confidently – therefore making this online gig highly profitable.
What skills do you need to be a freelance writer?
Is it enough that you are a great user of the language or have received formal training in writing?
Once you go deep into the world of writing for the internet, you will realize that there are more important things than correct grammar and appropriate tone.
Welcome to the vast ocean of keywords!
Know that freelance writing is not only limited to blogs and websites.
You can also write for magazines, publishing companies, and just about any business in need of well-written words.
11. Sign up as a travel agent
Gone are the days when you have to go to a physical store, ask for assistance and book your vacation with agencies.
While they are definitely still in business now, the world of travel has greatly evolved as time passed by.
Now, you can be a travel agent without having your own physical office, without seeing your clients, and without registering your own agency business.
All you have to do is pick a host agency which you will be working under.
They will give you ample training for you to get set up. Afterward, you are ready to plan and book travels for your clients.
What makes being an online travel agent appealing to many is that you will be providing customer service from the comfort of your home.
In the process, you are establishing a career that pays well without being stuck with the traditional office hours.
It is also great to mention that many host agencies reward their agents with familiarization trips and deep discounts, which are good personal incentives to have, don't you think?
12. Be an online coach
Do you feel strongly about something that you think you have valuable pieces of advice to give others regarding the matter?
It can be about life, love, career, spirituality…
The list can go on, but the bottom line is there are hundreds of people out there who are willing to pay for things you know.
More people have been learning how coaching is one of the best online jobs at this moment.
Not only are you devoting your time to something you are passionate about, but you are also helping others understand themselves.
What are the different types of coaches online? Here are some:
For people to bank on your coaching skills, you must first build your expertise and, in the process, gain credibility.
Take up courses on coaching and on the specific genre that you would like to pursue.
Afterward, it is time to get yourself out there—a blog about topics in line with your chosen genre. Build your online audience.
Next up: create an online course which you will then offer to people who frequent your website for readings, pieces of advice, and for your expertise.
About the Author
More info
Best VPN for Travel: ExpressVPN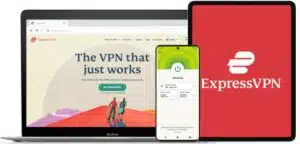 Heading abroad? Use ExpressVPN to access your social media accounts, unblock your favorite entertainment sites, and stay connected with friends and family. And get cheaper flights, of course.
Pros
✅ Next-gen, high-speed servers in 94 countries
✅ Works on iOS, Android, Windows, Mac, Linux, browsers, and more
✅ 256-bit AES encryption protects your data, even on hotel Wi-Fi
✅ Unblocks Netflix and other streaming sites
Cons
❎ No dedicated IPs
Get 3 extra months free of ExpressVPN when signing up for a 1-year plan. That's a 49% saving and a monthly cost of just $6.67! You also get a 30-day money-back guarantee.