I have asked 16 fellow travel bloggers about their coolest experience as a blogger.
That's what they said:
Table of Contents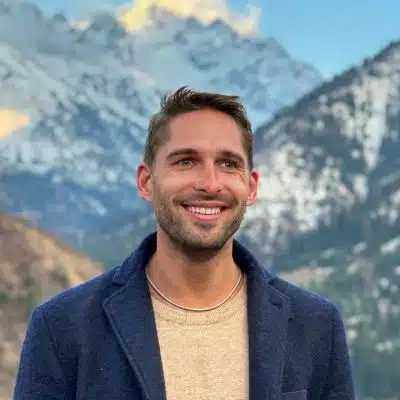 1. Photographer for Google & Parks Australia on Christmas Island
Vicki from MakeTimeToSeeTheWorld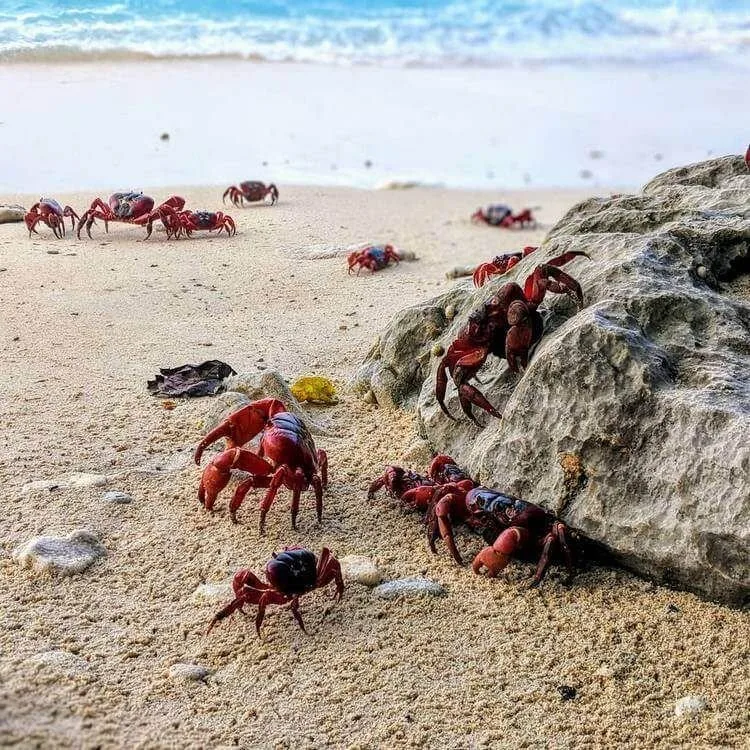 My most epic blogger experience was actually my last assignment. In December last year, I partnered with Google and Parks Australia on a multi-headed project on Christmas Island (an Australian External Territory).
Part one captured the annual red crab migration with the incredible camera on the new Pixel2 phone. In December each year, 50 million crabs that inhabit the island come out of the rainforest and make their way to the 80km of coastline that surrounds the island to breed and spawn.
The island practically comes to a standstill as roads are closed to allow the crabs' safe passage to the shore, and the migration itself was labeled as 'most astonishing and wonderful sights' by Sir David Attenborough.
Part two was to capture the Google Street View Trekker – which is a version of a priceless piece of kit that normally sits on top of a Google car but has been secured to a backpack – as a member of Parks Australia staff walked the length and breadth of the island to provide the street view imagery, you can see online.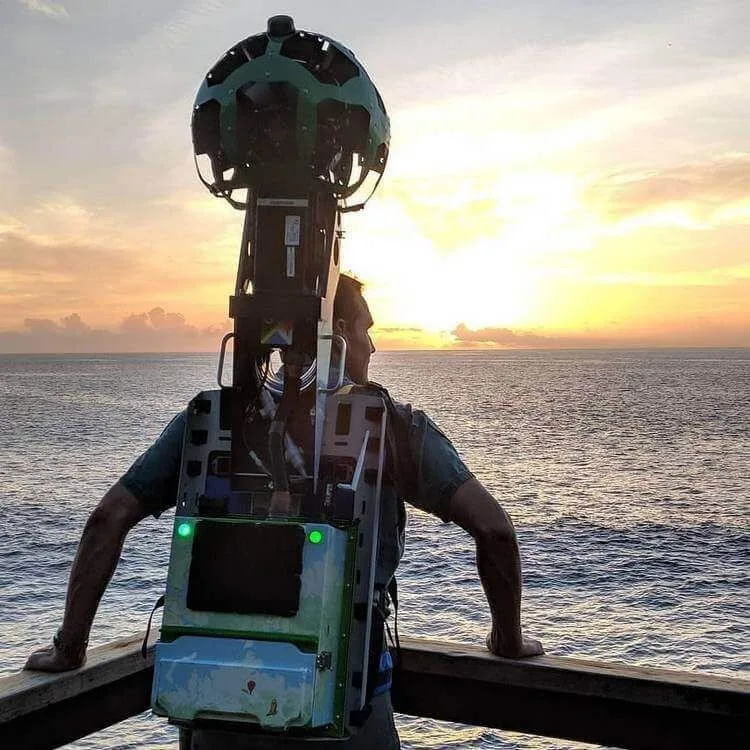 I was flown out and hosted on the island, worked not only with Google, Parks Australia but also Christmas Island Tourism, News Corp Australia, a member of the AAP, and a couple of amazing photographers, and due to our flights home being canceled, got to spend a fantastic few days with members of the tourism board who made it their mission to show us as much as they could on their incredible island for the extra time we were there.
I also got paid for my images, and because of the 4-day delay we experienced, Google sent a chauffeured car to pick me up from the airport when I finally got back to Melbourne!
Read also
2. Being interviewed for National TV in the Maldives
Claudia from My Adventures Across The World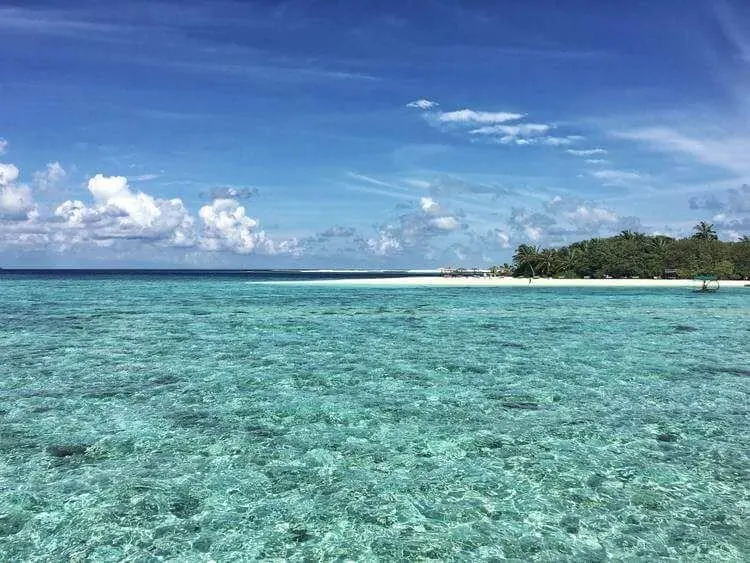 I had been invited to the Maldives, and that was cool enough already. I mean, the Maldives is a dream destination for all travelers, and scoring down an invitation to go is cool enough.
But this one was coming from a TV channel, who wanted to host a conference, and as such, went above and beyond to make all bloggers feel welcome and pampered, and more than anything else important.
I got a proper understanding of it as soon as my flight landed.
When I put my head out of the plane door, I noticed there was someone right at the bottom of the stairs, holding a sign with my name.
Forget the uncomfortable, crowded bus: the minute I was down; I was ushered onto a limo that took me to a VIP lounge. There, I was immediately greeted with flowers, and photographers took photos of my shocked face – I surely wasn't expecting such a warm welcome.
After being assured that someone else would take care of my visa formalities and luggage, I was invited to sit down.
A journalist arrived, ready to interview me about my expectations upon visiting the country for the first time.
It was all a bit surreal, a lot of fun, and certainly made me feel incredibly important.
Not bad for an ego boost!
3. Filming the campaign Backpackagram with the Tourism Board of New Zealand
Patrick from German Backpacker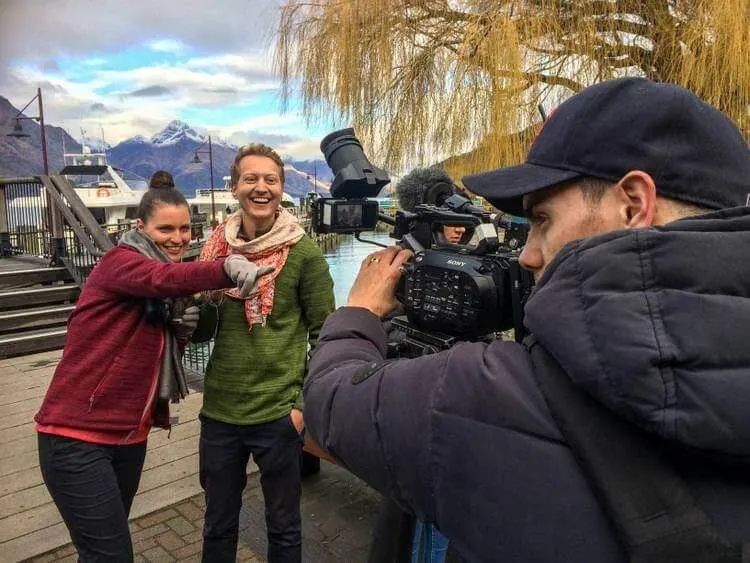 The coolest thing I did as a travel blogger was, hands down, filming the campaign Backpackagram with the Tourism Board of New Zealand.
A few weeks after sending in my application video, I received the email that I got selected and that they would actually fly me and a friend of my choice to New Zealand from wherever we are in the world (I was in Brazil at this time)!
We were a group of six and got sent across the whole country for one week with a huge film team of 25 people (we even had our own stylist and security officers!), stopping at popular destinations such as Rotorua, Queenstown, and Bay of Islands.
Our job: doing all the fun activities in the country (skydiving, bungee jumping, rafting, pub crawls, and much more) while getting filmed having as much fun as possible!
The Tourism Board covered and organized everything, and our whole team was super fun and great to work with.
The project's final results were several short 1-minute clips and some professional pictures, which were used as an advertisement on Facebook and Instagram, targeting young Europeans and reaching almost 1 million people!
In the weeks that followed, I got tons of messages from friends who were very surprised to see me in promotions on their social media!
This experience was probably one of the funniest, craziest, busiest, and best times I ever had in my life, and it truly showed me that everything is possible as a travel blogger!
4. Canada's first national gay pride in Montreal
Stefan and Sebastien from Nomadic Boys
During our blogging adventures, one of our coolest experiences was being invited to cover Canada's first national gay pride in Montreal in 2017.
Montreal itself is an awesome city, incredibly gay friendly, and we completely fell in love with it. It's one of the few places in our travels where we felt comfortable holding hands in public.
The Montreal Pride takes place in August when it's hot and sunny. The Pride itself is a week-long festival with awesome outdoor parties, events, and a huge parade on the final day.
The parade is the climax of the event, which takes over the entire city. Everybody gets involved in the parade, including straight couples, families with their children.
This really touched us the most as it really made us feel so included and celebrated with everyone around us.
The heart of the Montreal gay pride is in the gay village, which becomes a huge party every day. The atmosphere is a lot of fun, and everyone in the entire city joins in.
The Gay Village of Montreal is an official city district and is recognized on official maps and in social media location tags. It's the largest gay village in North America and is the focal point of the gay scene of Montreal.
What touched us the most about the Canada Pride in Montreal was seeing Canada's (very handsome) leader, Justin Trudeau, leading the entire parade. Can you even imagine Trump or Teresa May leading a gay pride parade in the US/UK?
We loved our time in Montreal covering the first Canada Pride and definitely want to return to see more of this exciting and super gay-friendly city.
Check out our vlog about the Montreal gay pride and the gay scene in our vlog:
5. Complimentary stay at a 5* Deluxe Hotel in Macau
Alison from Up&AtEm Travel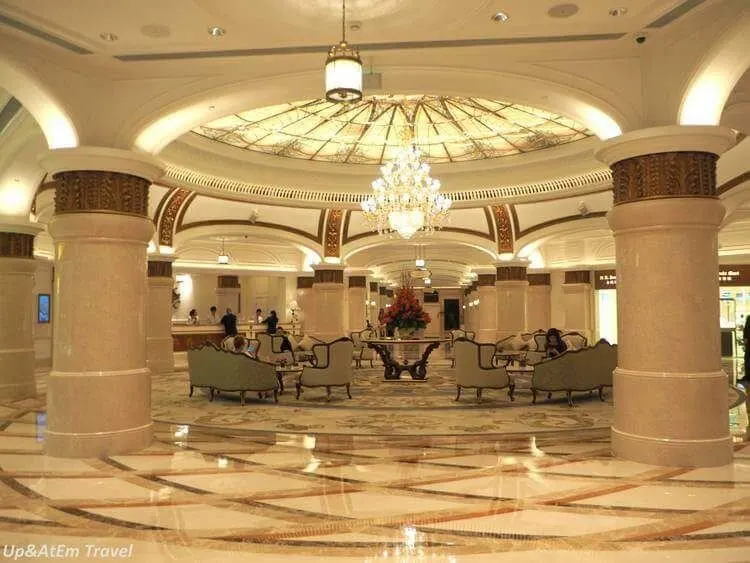 Maintaining a successful travel blog requires lots of hard work, but luckily, some perks make travel blogging extraordinarily rewarding.
A complimentary stay at the five-star deluxe-rated Legend Palace Hotel was one of the coolest experiences that travel blogging opened up for me.
Upon arrival at the hotel, I was upgraded to a sumptuous Executive Room, classified as a suite at any other hotel.
As I entered the foyer, the living room curtains opened automatically out towards the balcony. I felt like I had been transported into a fairy tale with immaculate wood detailing, plush furniture and carpeting, and a flat TV screen that slid into a cabinet.
The balcony from the living room was the perfect place to relax over a famous Portuguese egg tart. Still, just in case I needed more choice, a second balcony extended from the bedroom with unhindered views of the iconic Amizade Bridge.
On my first day, the marketing team gave me a tour of the entire hotel, including family suites, multiple dining options, and leisure facilities.
Since I am not a big gambler, they recommended that I spend relaxed evenings catching the sea breeze around Macau Fisherman's Wharf, which houses various shops and eateries.
I was very grateful for their suggestion! And while I was at the hotel, the staff members were especially attentive and eager to chat with me about their experiences.
Click here for more information, photos, and prices of Legend Palace Hotel.
6. Trip to Kiwiland
When I think about the most amazing experience I've got to experience as a blogger, it would definitely be my trip to Kiwiland.
A couple of years my fiance and I packed our bags and traveled to the other end of the world so we can get into a campervan and explore both- the South and North Islands of this amazing country.
We've got to experience a van life and connect with the most beautiful nature for almost two months while still growing our blogging income day by day. We also used this time to expand our blog design business during the evenings and focus on our life & career goals.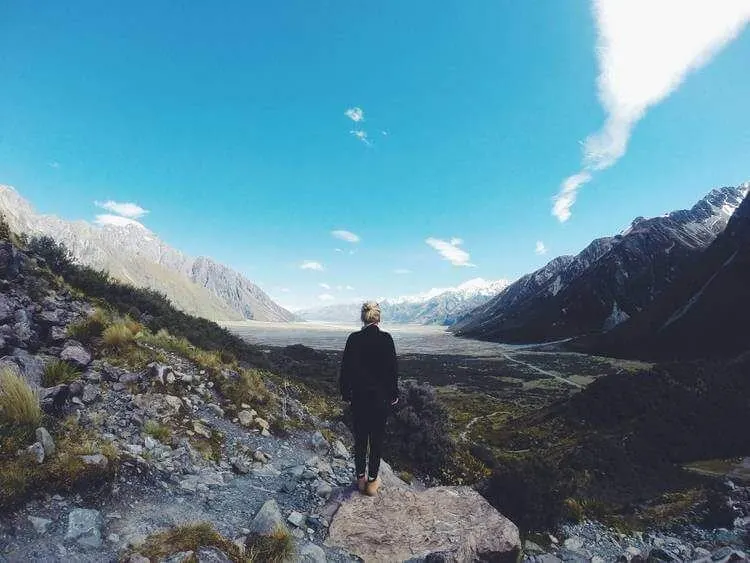 This trip only proved to me how flexible and amazing blogging can be. We've been traveling on and off ever since while also growing our online presence and income every step of the way.
We have no plans to stop anytime soon!
7. Giving a talk in front of almost 1000 students in Vietnam
Mary from A Mary Road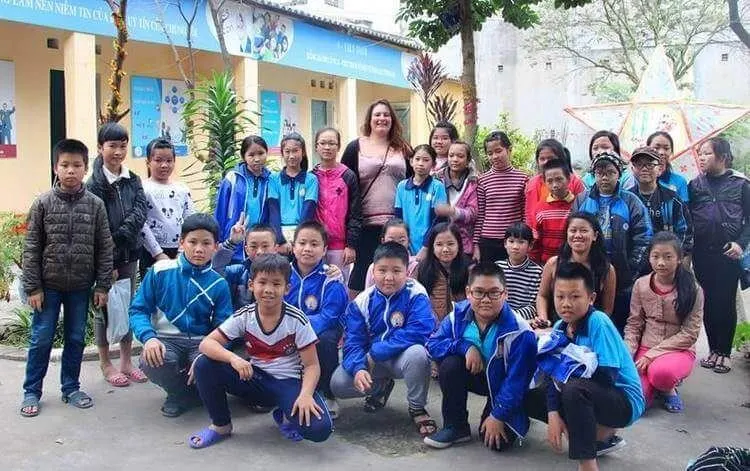 I was traveling in Vietnam at that time and was covering a regular press trip for a hostel and tour company.
Our tour guide was so awesome. His name is Chung; we ended up staying in contact; I decided to stay in Hanoi for a couple of months which lead to being friends with Chung.
He was very amused with my job as a travel blogger and doing it full time. He decided to introduce me to his old English teacher. We had a coffee and chat about my travels and the fact that I also teach English once in a while.
He then asked me if I wanted to talk in front of high students in a province far from Hanoi. I immediately said yes as I've thought it would be super cool.
I didn't know that I would be talking in front of almost 1,000 students plus the teachers.
I love public speaking, but only when I am prepared!
It was a very confusing yet interesting situation. After at least a fifteen-minute talk, the students ask me questions about where the fun started.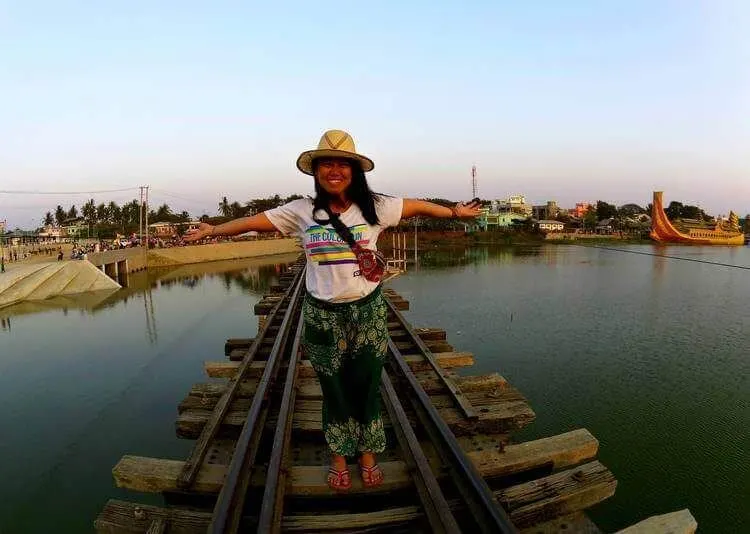 I could feel in their questions how curious they are, how proud they are.
They kept telling me that it's amazing that a person from Southeast Asia is teaching English, writing my blog in English, and traveling the world by myself. They said that they thought only people from the West and Europe could do this.
I nearly cried myself with the kind words they said to me.
I never knew what I'm doing is interesting. I mean, I'm blogging because I like to write, I'm traveling because I'm curious about the world.
I never thought these things I do would be an inspiration to the younger generation, which makes me proud of myself and my industry, which is travel blogging.
8. Judge the 2017 World Food Championships
Nathan from Foodie Flashpacker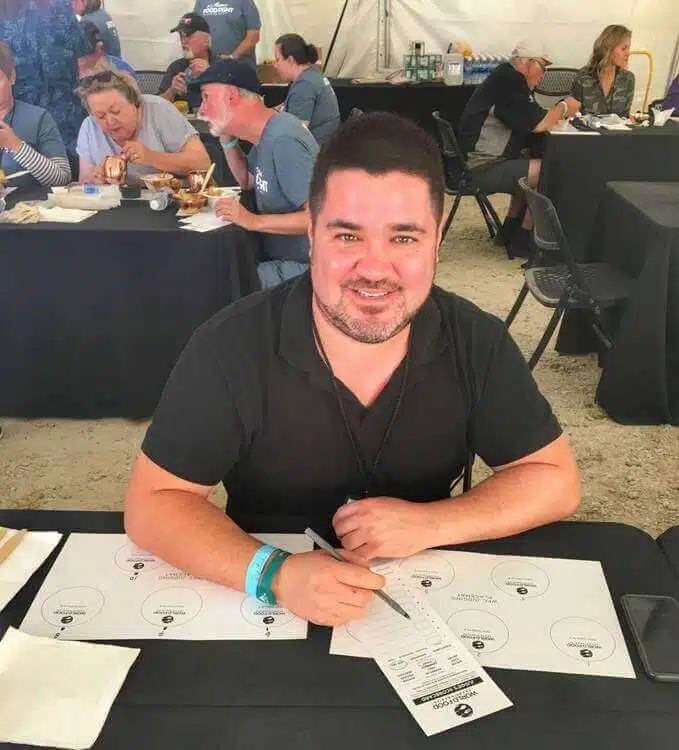 Being asked to help judge the 2017 World Food Championships was truly a highlight of my blogging career.
The WFC is the biggest event in food sports in the United States.
The event was being held in Orange Beach, Alabama which I had never visited before. When I arrived at the hotel I found out I would be staying in a million dollar condo that overlooked the ocean.
The condo was seriously huge! My room had a hot tub, there was a second hot tub on the balcony, two other bedrooms – it was gorgeous.
The organizers could not have been nicer and they truly went out of their way to show us a good time.
Each night there was a different event to attend- wine dinners, cocktail hours, private receptions with local celebrities. One party we even had our own sushi chef creating custom sushi rolls for us!
The event itself was amazing and it's one that I hope to participate in again this year.
9. Getting recognized by a reader in a Cafe
Dynamo from Dynamo Marketers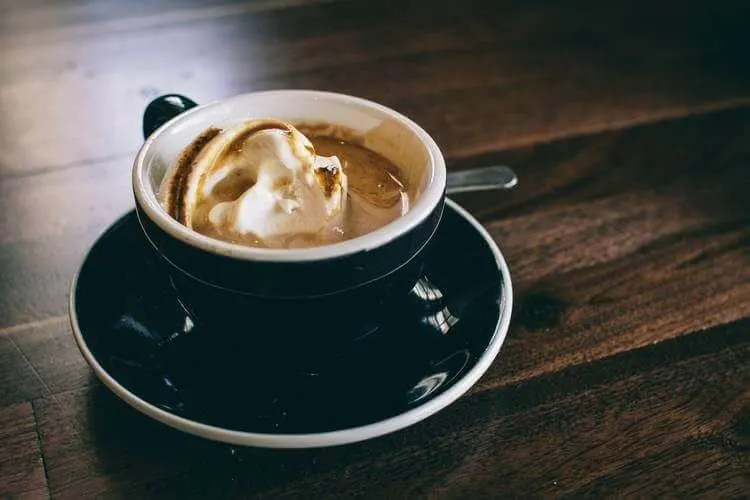 One of the nicest surprises from my blog happened when I was in a local coffee store.
I had been working on my blog and sitting there for a while, I needed to use the restroom, and I asked the woman near me if she could watch my computer. She gave me this strange look, and I promised her that I would be really quick (and I was).
When I came back, she apologized and said, "I'm sorry that I gave you this puzzled look, but I was stunned because you're The Flooring Girl, and my mom and I were just reading your blog."
She was particularly interested in my article about the best hardwood flooring for dogs. She asked if she could sit with me and ask me some questions.
While we were chatting, her mom called, and she said, "OMG, you're not going to believe who I'm talking to now."
She treated me like a movie star.
She invited me to her house (for a hardwood estimate), and I got to meet both her mom and her dog. It was so cool. I've run into her a few other times in other coffee shops, and one of these days, she still plans to redo her floors.
10. Staying in Luxury Hotels
Allison from Eternal Arriving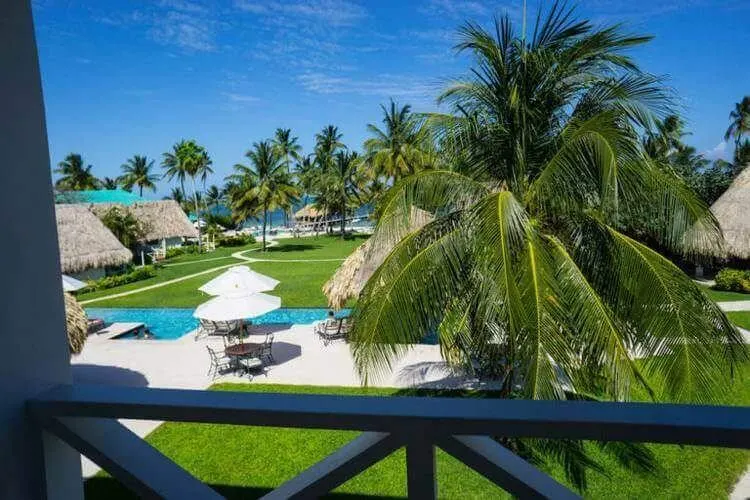 One of the coolest things about being a blogger is getting to stay at hotels that normally would be out of my wildest dreams financially.
When I was visiting Belize with a fellow blogger, we had one such opportunity: staying at the beautiful Victoria House.
Our suite was ridiculously luxe: two stories, a full kitchen with enough counter space to outdo my old New York apartment, and then some, 3 outdoor areas including a veranda overlooking the ocean, an outdoor rain shower, and a gorgeous infinity pool just steps from our room.
Our "suite" (which honestly was more of a villa!) was not only gorgeous but perfectly located since we faced the sunrise over the Caribbean Sea each day.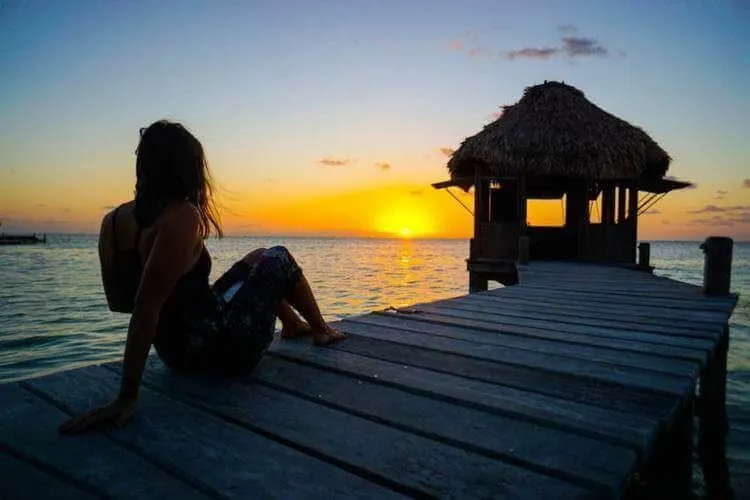 It was never more than a 2-minute walk from our room to the beach for sunrise, meaning that I actually got myself out of bed to see it for a change!
When we weren't living the high life in our massive suite, we were hanging out by one of the two beachfront pools, exploring the local food scene, sailing the Caribbean, snorkeling with sharks and rays in the Belize Barrier Reef, and just generally having the kind of pinch-me life normally associated with travel blogging.
Click here for more information, photos, and prices of Victoria House.
11. Attending the Top Chef Finale Party in Mexico
Lauren from The DownLo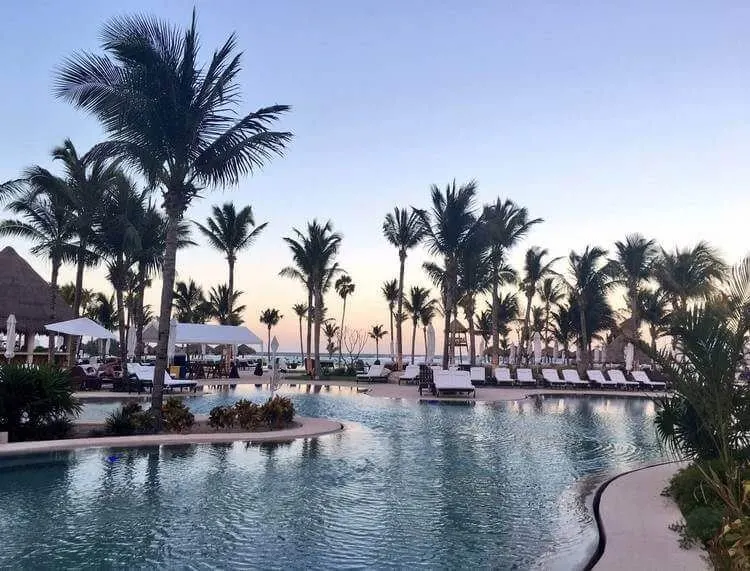 Blogging has afforded me several incredible travel experiences, from playing with baby tigers and caring for elephants to becoming a certified Viking and hightailing it around the world. Still, one of the most special was getting to attend the Top Chef finale party in Mexico.
As a major foodie and reality TV junkie, I'd been fangirling the show for years, so to be included was a huge honor.
Hosted at the Secrets Akumal Riviera Resort in Cancun, this $700 a night all-inclusive property invited nine bloggers from around North America in every niche from travel to fashion to experience a luxury chef-driven experience the same place the show was filmed.
It was a ritzy red carpet experience from start to finish.
We had a blast romping around the honeymoon resort, taking advantage of the swim-up bars, exclusive dining opportunities, seven international restaurants, and 24/7 room service (complete with a privacy box, because you know, it's a honeymoon resort).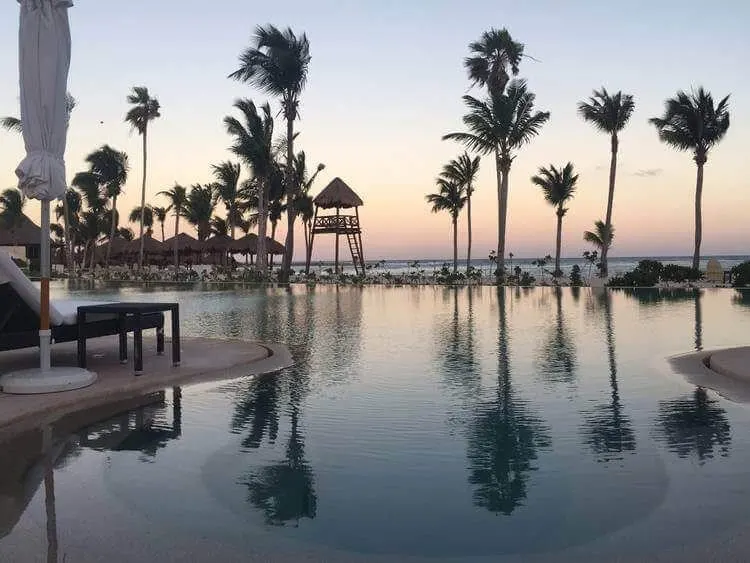 Without a real set itinerary, it was much less rigid than a formal press trip giving us plenty of time to laze by the pool, get pampered at the spa, and really enjoy our surroundings (when's the last time a work trip has actually felt like a vacation?).
While the actual filming had been done weeks prior and there were no surprise cheftestants, it was nice to feel like we were the guests of the hour.
Treated like true VIPs, we watched the finale on the big screen in a private roped-off pool area sipping cocktails with passed hors d'oeuvres cheersing to the experience.
12. 10 Day Stay on a Maldives Island Paradise
Vicki from MakeTimeToSeeTheWorld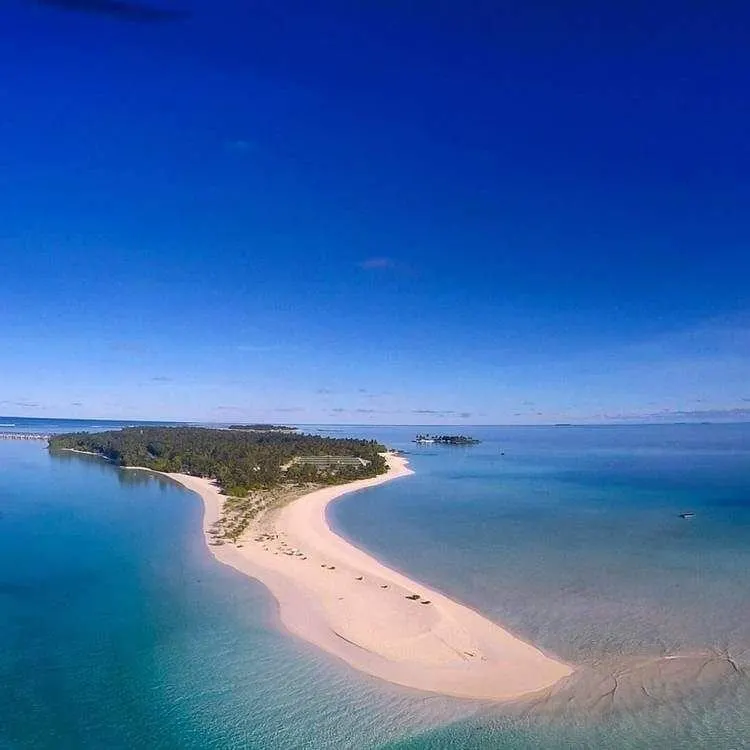 My first (and until recently) biggest coup as a travel blogger was landing a 10 day sponsored to stay in the Maldives, which included all internal flights, food and drink, spa sessions, as many scuba dives as I wanted (which actually turned into a couple of one-on-one sessions when I had an unexpected freakout!) and as many activities, I could fit into my time on the Island.
I sailed out in search of dolphins, went snorkeling looking for whale sharks, watched nurse sharks feeding in the lagoon, made friends with the stingrays that inhabited the, photographed some of the most incredible sunsets I have ever seen, and cycled around the island that I didn't have a care in the world.
An absolutely blissful 10-day stay and something I probably would never have spent the money on myself.
13. Checking out Canopy Tours all around South Africa
Lauren from Wanderlust Movement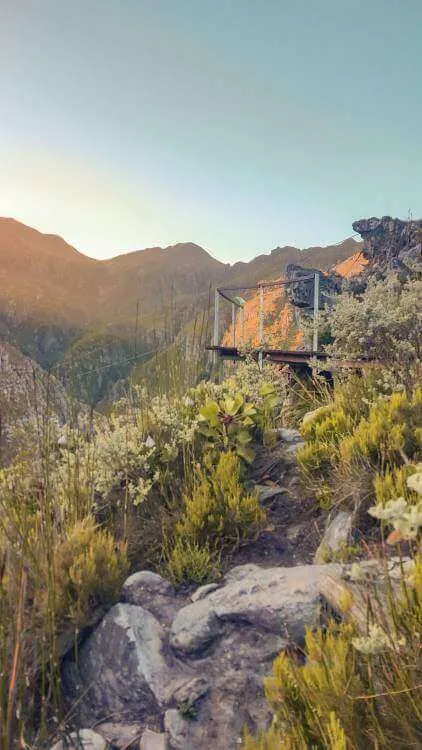 The coolest experience I've had so far is working with a South African company that offers canopy tours. They have locations all over the country and one in Swaziland and have sent me to them all as part of their blogger outreach program.
When I started working with them, I was a broke freelancer hustling hard to make ends meet. I would have never been able to afford these unique experiences in some of the most beautiful parts of South Africa.
I've ziplined through the Tsitsikamma forest, trekked deep into the Hottentot Mountains, and screamed my lungs out on a slide that lasted for 30 seconds!
There was even a time where we drove past some zebra, springbok, and kudu!
The company has also given me referral work, and I've been offered other free experiences with their partners, including a free night's stay at a new glamping hotel. There was even an offer that came through their connection with a tourism board.
In return, all I've had to do is write blog posts, take some photos and make a video.
I'm busy working on my last piece, a roundup post ranking all the different locations. It's probably one of the toughest posts I've had to write as each tour is unique to its region.
14. Winning a Writing Contest
Inma from A World to Travel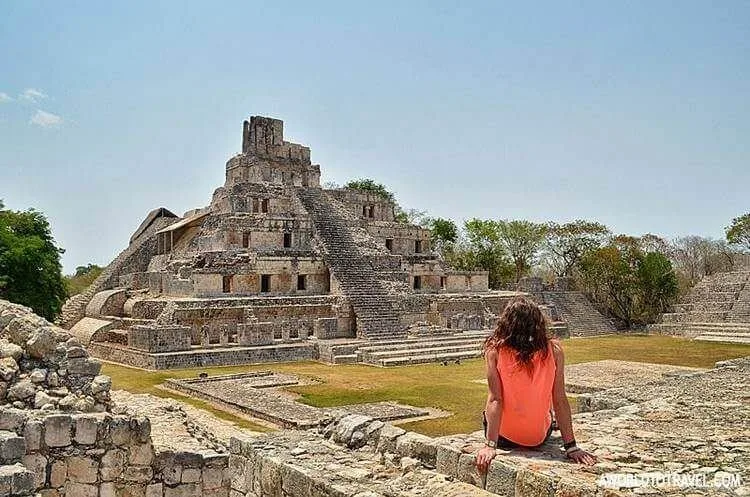 Indeed, the coolest thing that ever happened to me as a blogger was winning a nationwide writing contest and getting to travel two weeks around six different Mexican states three weeks into blogging 5 years ago.
I was trying to figure travel blogging out at that stage and had no idea what I was doing. In fact, I am still getting there as this is a career you need to figure out as you go.
Of course, I wasn't aware of all the perks that come with blogging, and when I saw these contest rules, I drafted my first long post and submitted it, knowing that my chances were almost non-existent.
I thought the award would go to someone that had been around for a while, and so did my friends, that could not stop laughing when I told them I wasn't going for tapas that day as I needed to finish the copy on time.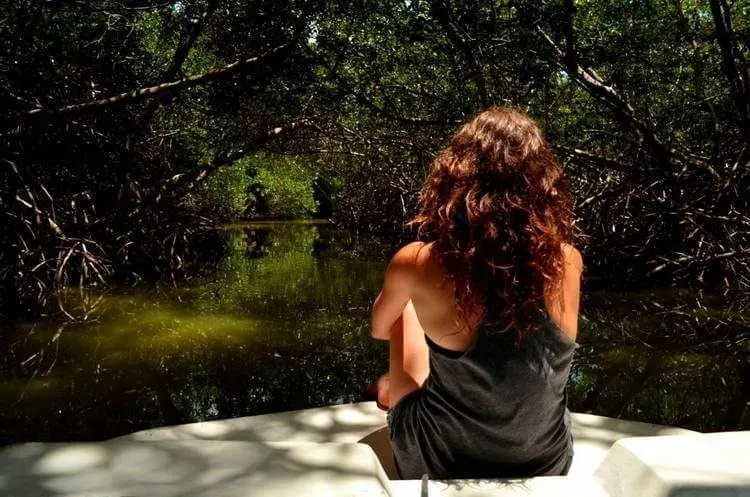 Long story short, my Mexico itinerary won the first prize, and so, along with the other 3 bloggers, we got to travel around Quintana Roo, Chiapas, Veracruz, Campeche, Yucatan, and Tabasco during 15 days in what was my first ever press trip.
All expenses were covered, from flights to meals, and we were given royal treatment everywhere.
I couldn't believe my luck.
Fast forward 5 years, and I have taken – both solo and with my partner – dozens of other press trips. They usually exceed all expectations, but they never feel like the first time.
15. Cover the first visit of the pope in Jordan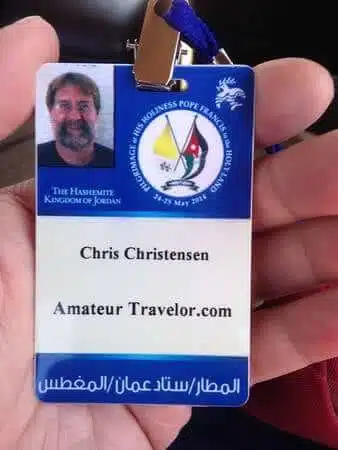 In 2014, I was invited by the Jordanian Tourism board to visit their country. I spent 10 days exploring from one end to another with a guide and driver… but that's not the most surprising part.
In the midst of planning my itinerary to Petra, Wadi Rum, the Dead Sea and the usual tourist spots, the Tourism Board wrote me with a unusual request.
The pope was visiting Jordan for the first time. Would I be willing to go hear him speak at Amman Stadium during my visit.
I said "yes", of course, because that is the correct answer to a generous tourism board. I am not catholic but I thought it would be interesting. This particular pope seemed like an interesting man.
But, there was a change in plans. Instead they had the idea to get me a press pass (complete with papal seal) and have me cover the visit of the pope and the Jordanian royal family to Bethany, the baptism site of Jesus on the Jordan River.
So I spent a day living like a photo journalist, rubbing elbows with AP photographers and the like.
It sounds a lot more glamorous than it is. There is a lot of waiting around in the hot sun for something to happen and then running to the next destination.
There was confusion as they forgot to tell us that they had food and drinks for us. It did not make me want to switch careers but it did give me a better appreciation of the profession and a pretty cool souvenir.
Was this post helpful? If so, be sure to pin it to refer to later!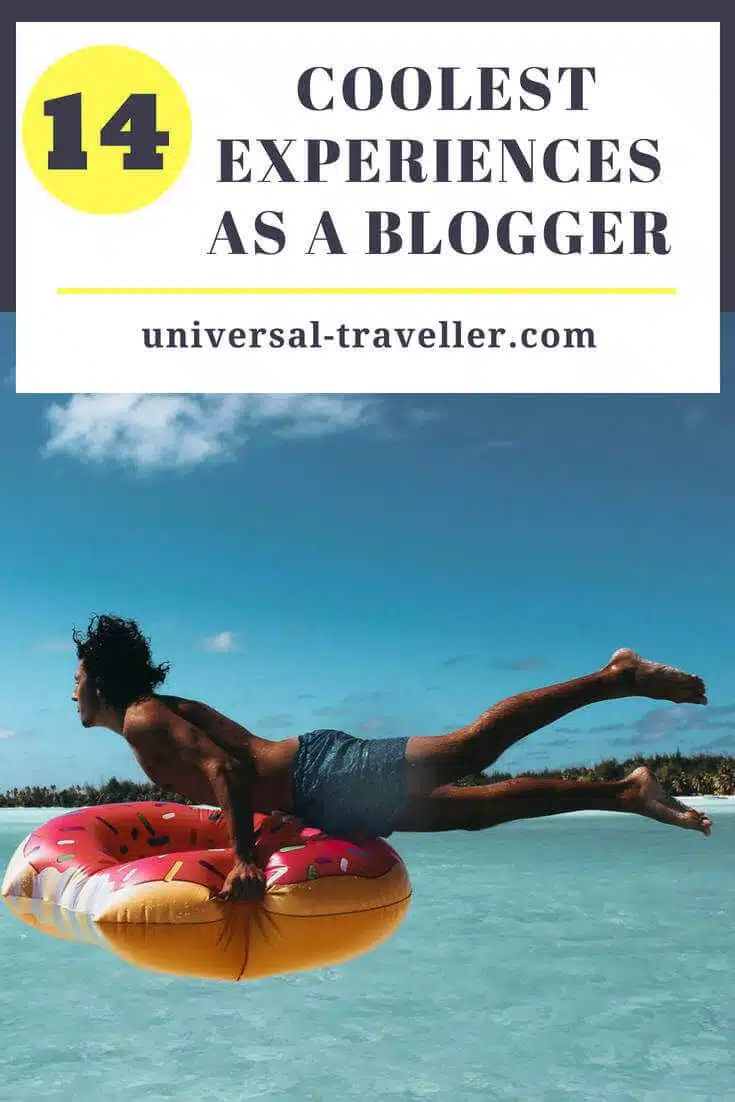 Best VPN for Travel: ExpressVPN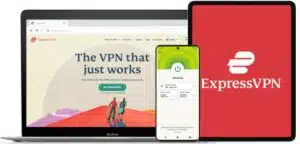 Heading abroad? Use ExpressVPN to access your social media accounts, unblock your favorite entertainment sites, and stay connected with friends and family. And get cheaper flights, of course.
Pros
✅ Next-gen, high-speed servers in 94 countries
✅ Works on iOS, Android, Windows, Mac, Linux, browsers, and more
✅ 256-bit AES encryption protects your data, even on hotel Wi-Fi
✅ Unblocks Netflix and other streaming sites
Cons
❎ No dedicated IPs
Get 3 extra months free of ExpressVPN when signing up for a 1-year plan. That's a 49% saving and a monthly cost of just $6.67! You also get a 30-day money-back guarantee.