Discover Malaga's top vegetarian restaurants and indulge in delicious plant-based cuisine, local flavors, and hidden gems in Spain's most vibrant city.
As little as ten years ago, it was hard to find vegetarian food in Spain. However, this is no longer the case, as the vegetarian/vegan trend has now firmly swept over the country, and there is a wealth of veggie restaurants in all the major cities.
Malaga is no different. While you might have to use Google Maps to sniff them out, and navigate a labyrinth of winding streets to find them, Malaga now boasts a range of excellent veggie eateries for all budgets.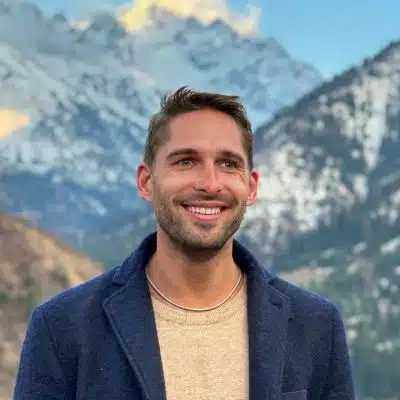 With that in mind, let's take a look at some of the best vegetarian restaurants in Malaga that you simply must check out the next time you travel to Spain!
1. Vegetariano El Calafate
Located in downtown Malaga, Vegetariano El Calafate is hidden in a labyrinth of narrow streets right in the center of the old city.
It's worth searching out, however, as this popular eatery serves up a mouthwatering range of plant-based dishes at affordable prices.
The vast menu offers a variety of freshly prepared salads, stews, and grain-based dishes. You can also try a selection of delicious local cold soups, such as gazpacho, salmorejo, and ajoblanco, a fabulous concoction of almonds, bread, and tons of garlic.
Quick Info about Vegetariano El Calafate
Address: C. Andrés Pérez, 6, 29008 Málaga, Spain
Opening hours:
Monday to Thursday from 01:00 PM to 04:00 PM
Friday and Saturday from 01:00 PM to 04:00 PM and 8:00 PM to 11 PM
closed on Sundays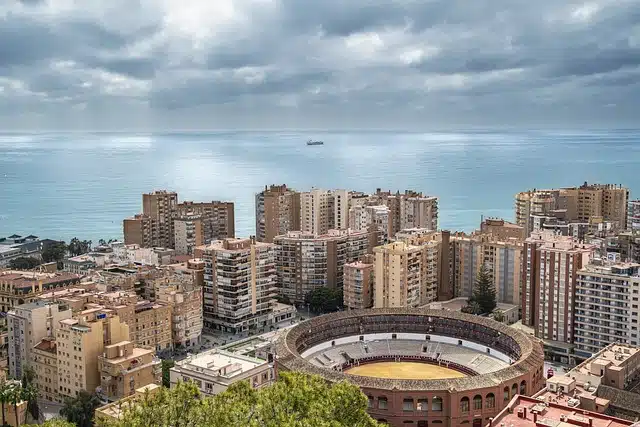 2. El Vegetariano de la Alcazabilla
Located close to many of Malaga's most popular attractions, such as the Alcázar and the Roman Theatre, El Vegetariano de la Alcazabilla is a brightly decorated veggie restaurant boasting friendly staff and hearty comfort food.
Some of the menu's highlights include melted povoleta with chimichurri sauce, grilled mushrooms with smoked salt, and a range of fresh salads.
We also highly recommend the vegan mixed platter with seitan meatballs, seitan shish kebab, and curry croquettes.
Quick Info about El Vegetariano de la Alcazabilla
Address: C. Pozo del Rey, 5, 29015 Málaga, Spain
Opening hours:
Thursday to Monday from 01:00 PM to 04:00 PM and 07:00 PM to 10:00 PM
Friday 07:00 PM to 10:00 PM
Sunday 01:00 PM to 04:00 PM
Closed on Wednesday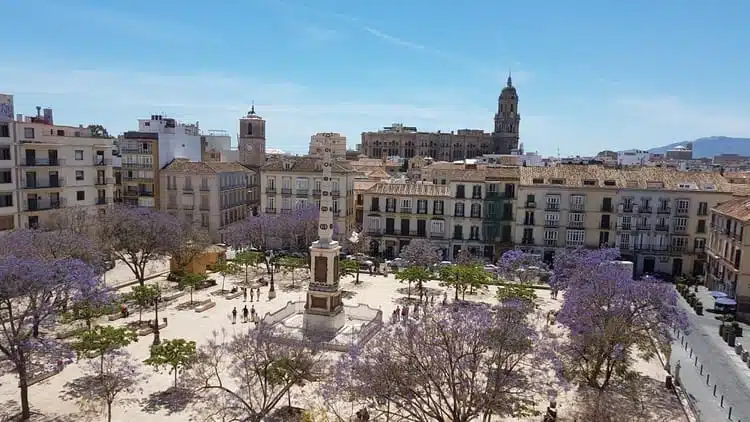 3. Cañadú
Another veggie eatery located close to the main tourist attractions, Cañadú boasts a sunny terrace that opens up onto the beautiful Plaza de la Merced.
It's the perfect place to put your feet up and enjoy some truly exceptional vegetarian dishes after a tiring tour of the city.
The varied menu includes everything from hot and cold soups to burgers to tempting desserts.
It also has a wide selection of both alcoholic and non-alcoholic drinks, including cocktails and a range of natural wines.
Quick Info about Cañadú
Address: Pl. de la Merced, 21, 29012 Málaga, Spain
Opening hours:
Sunday to Thursday from 01:15 PM to 04:00 PM and 07:00 to 11:00 PM
Friday from 01:15 to 11:20 PM
Saturday from 01:15 PM to 04:00 PM and 07:00 to 11:30 PM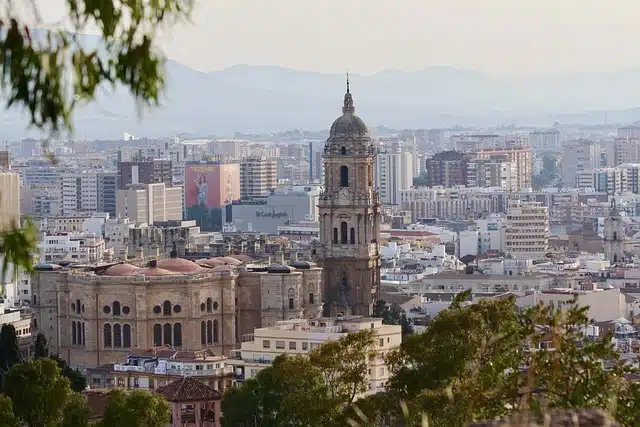 4. Meet Vegano
Just a 2-minute walk from Mercado Central de Atarazanas, Meet Vegano is hands down the best place for purely vegan food in Malaga,
The 100% plant-based kitchen and bar specializes in serving strong flavors to delight the taste buds.
Some of the many menu highlights include spicy corn ribs, garlic and 'parmesan' cauliflower wings, and truffle edamame dumplings.
Quick Info about Meet Vegano
Address: C. Marín García, 6, 29005 Málaga, Spain
Opening hours:
Wednesday to Monday 01:00 PM –05:00  PM and 07:00–11:00 PM
Tuesday 07:00–11:00 PM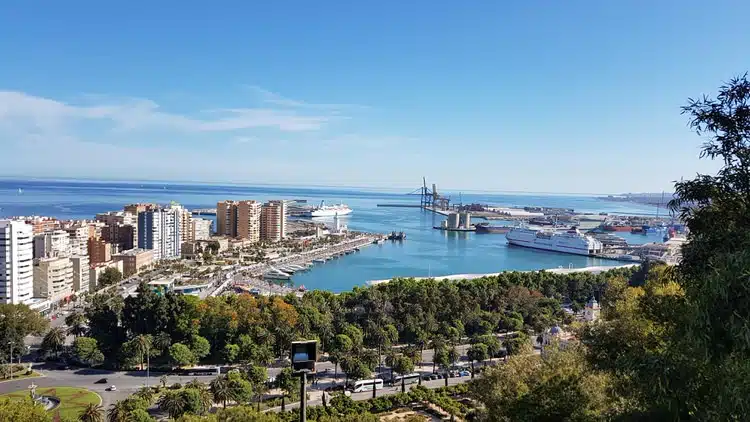 5. Restaurante Palette, Torremolinos
Torremolinos is a popular resort town just outside of Malaga and famous for its vast beaches and LGBT-friendly culture.
If you decide to take a trip down the coast to Torremolinos and need a veggie-friendly place to lunch, look no further than Restaurante Palette.
Located in the heart of Torremolinos' old town, this stylish restaurant is not strictly vegetarian.
However, it offers a wide range of freshly prepared vegan delicacies, including the creamy grain dish Meloso de quinoa, vegan paella, and even vegan calamari.
While the portions are quite small for the price you pay, the food is absolutely delicious. The friendly staff and prime location also make it the top choice for a veggie meal in Torremolinos.
Quick Info about Restaurante Palette
Address: Pl. de la Nogalera, 7, 29620 Torremolinos, Málaga, Spain
Opening hours:
Open every day from 12-11:30 PM
About the Author
More info
Best VPN for Travel: ExpressVPN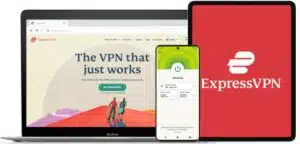 Heading abroad? Use ExpressVPN to access your social media accounts, unblock your favorite entertainment sites, and stay connected with friends and family. And get cheaper flights, of course.
Pros
✅ Next-gen, high-speed servers in 94 countries
✅ Works on iOS, Android, Windows, Mac, Linux, browsers, and more
✅ 256-bit AES encryption protects your data, even on hotel Wi-Fi
✅ Unblocks Netflix and other streaming sites
Cons
❎ No dedicated IPs
Get 3 extra months free of ExpressVPN when signing up for a 1-year plan. That's a 49% saving and a monthly cost of just $6.67! You also get a 30-day money-back guarantee.