This article may be sponsored or include a provided product or affiliate link. See the footer and Affiliate Disclaimer for full details.
Find here 6 travel options to get from Malaga airport to downtown Malaga.
The distance between Malaga airport and Malaga downtown is six miles or ten kilometers.
There are six different ways to travel from Malaga airport to the city center: bus, train, taxi, Uber, shuttle, and rental car.
1. Malaga Airport Bus
The bus station is located right in front of the departure hall of Malaga International Airport. The line to the city center is named "Linea Express A" and will take you to the center within 15 to 25 minutes.
The bus leaves every 30 minutes between 7 AM and midnight. A one-way ticket costs three Euros and you can purchase the ticket in cash from the driver.
2. Train from Malaga Airport to the Center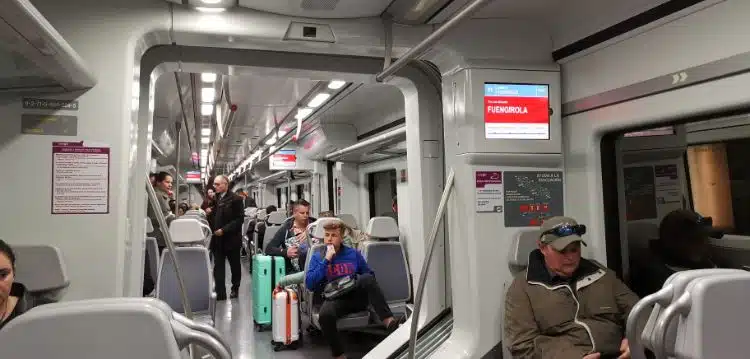 Another option to travel from Malaga Airport to Downtown Malaga is by train. The C1 rail line connects the airport with the Malaga-Centro Alhameda station.
The first train leaves the airport at 06:44 AM and arrives at 06:55 AM. The last train leaves at 00:54 AM and arrives at 01:06 AM. A one-way ticket costs 1.80 Euros and the trip takes twelve minutes.
Just be aware that the final stop is not directly in the center. You will have to walk around 20 minutes to the center or take a bus or taxi.
3. Taxi Malaga Airport to Malaga Center
If you have a lot of luggage or just don't want to use public transportation you can take a taxi from Malaga airport to the city center.
The taxi costs about 20 Euros and it takes around 20 minutes, depending on the traffic and where exactly you want to go.
4. Uber
Uber is available in Málaga. As the prices for taxis are relatively low in Málaga, the price difference is not as big as at other destinations. In fact, a taxi is sometimes cheaper than an Uber.
5. Shuttle Malaga Airport to Downtown Malaga
If you are traveling in a group you can also pre-book a private transfer for up to eight people.
The driver will pick you up at the airport and drop you off at your hotel in Málaga center.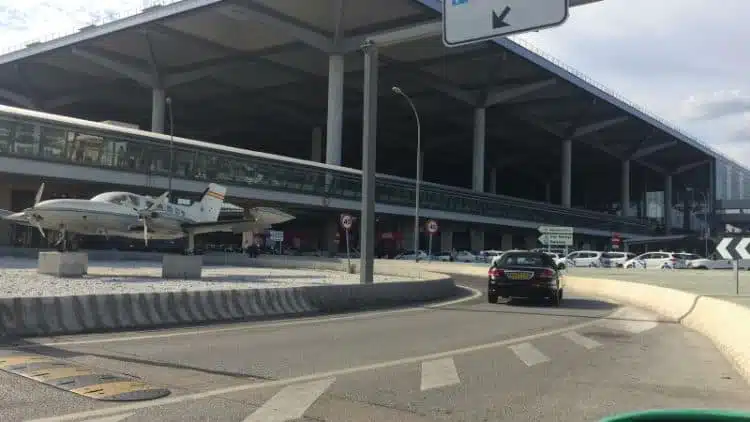 6. Rental Car
There are many interesting sites near Malaga City that you can reach within a few hours by car. If you want to travel independently I recommend renting a car.
The rental prices are usually lower at the airport; however, the parking situation in Málaga is difficult. It's best to check beforehand if your hotel offers parking areas.
Search for Car Hire
Frequently Asked Questions about how to get from Malaga Airport to Downtown Malaga
How much is the train from Malaga airport to Malaga Centre?
A one-way train ticket from Malaga airport to Malaga downtown costs 1.80 Euros.
How much is a taxi from Malaga airport to Malaga?
A taxi from the airport to Malaga city center costs around 20 years, depending on where exactly you want to go.
How do I get from Malaga airport to the train station?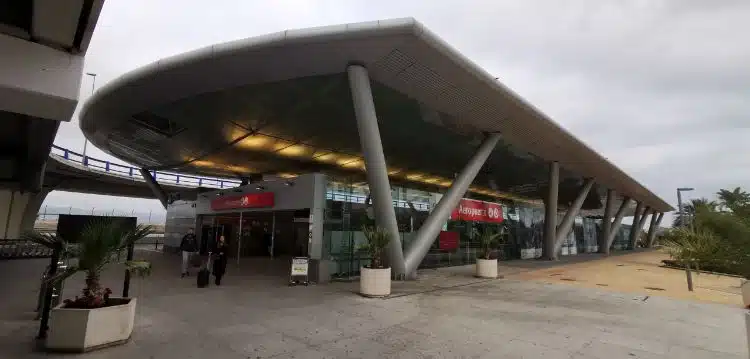 From the arrival hall you just have to cross the square outside to get to the train station at Malaga airport.
How far is Malaga city Centre from airport?
The distance from Malaga city center to the airport is around ten kilometers or six miles.