Bolivia lies landlocked between Chile, Peru, Brazil, and Paraguay. But even without an attractive coastline or beaches, the country holds countless things for savvy travelers to see and do.
Ecologically, the country holds an almost unbelievable array of environmental diversity, especially for a country its size: it is home to the rich Amazonian rainforest, snow-capped mountains, the stark Atacama Desert, the largest salt flats in the world, and even half of world-famous Lake Titicaca (which it shares with Peru).
It's a shame that Bolivia doesn't typically make the list of best destinations in South America.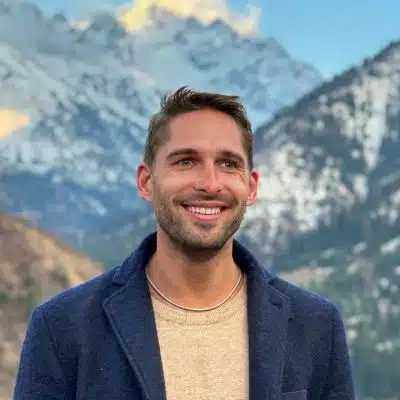 The country is remote, and its tourism infrastructure at times falls behind its more popular neighbors: Peru and Brazil (though we know more than a few travelers who might consider that a good thing).
Still, for those who know where to look, Bolivia can provide plenty of exhilarating and unforgettable experiences.
To help you decide what to do on your next visit to Bolivia, I've enlisted a couple blogger friends to help me show you some of the best things this country has to offer.
From the infamous Death Road to the stunning 3 km high capital of La Paz, here's what we recommend.
Things to Do in Bolivia – Activities & Attractions
1. The Salar de Uyuni Salt Flats Tour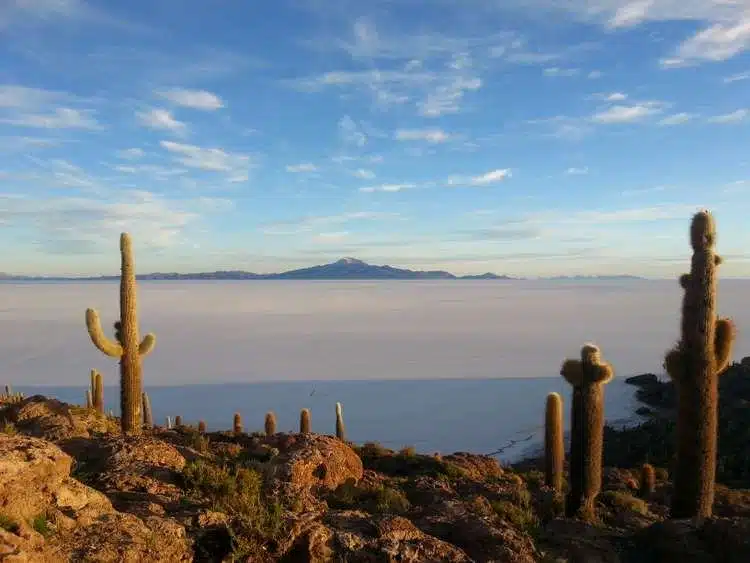 Visiting the Salar de Uyuni is like being on another planet.
A tour of the Salar de Uyuni salt flats is the most popular thing in Bolivia; it is spectacular with good reason.
It is possible to arrange a day trip to see the salt flats from Uyuni; however, the 3- or 4-day Bolivian salt flats tour from Tupiza or San Pedro de Atacama in Chile is definitely worth the extra time, especially if you are coming to Bolivia from Chile or Argentina.
The scenery in southern Bolivia is incredible, with colored lagoons and snow-covered mountains, and pink flamingos feeding in the waters.
The Salar de Uyuni salt flats are the largest in the world, covering an area of over 10,500 square kilometers.
In some areas, you can't see anything else around you apart from the expanse of salt, which results in lots of comic photographs where distance perception no longer exists.
In the rainy season, the salt flats are more difficult to cross due to flooding, but the reflections in the water are worth the effort.
Even in the dry season, visiting the Salar de Uyuni is not without challenges; the high altitude (3656 m above sea level) can cause altitude sickness if you are not properly acclimatized. At night, the temperatures plummet, so be sure to bring plenty of warm clothes.
Despite the challenges, seeing the sunrise over the salt flats is a memory that will stay with you forever and an opportunity not to be missed.
Recommended by Claire from Tales of a Backpacker
2. Cycle the Death Road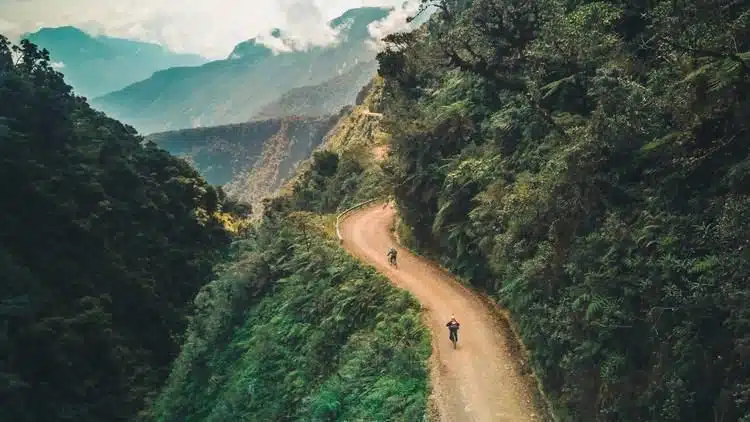 If you love thrill and adventure, you'll love an opportunity to cycle the Death Road while in Bolivia.
Death Road (known locally as El Camino de la Muerte or simply Yungas Rd) is considered by many to be one of the most dangerous roads in the world. It's a spectacular ride but is not for the faint-hearted.
Read also: Cycling the Death Road in Bolivia – The World's most dangerous Bike Ride.
The narrow road stretches for over 40 miles along sheer cliffs with very few guard rails.
In 2006, it was estimated that over 300 people died on this road every year. Yet, the danger of the experience is precisely what many find appealing.
The experience cycling the Death Road is incredibly unique and very exhilarating. The road starts amid the chilly Altiplano Highlands and descents into the warm rainforest.
All Death Road tours follow a pretty similar itinerary.
You start with a safety briefing, get your gear, test your brakes, and start the descent.
There are plenty of stops and picture ops along the way, and while it definitely is an adrenaline-filled experience, the ride itself is rather safe.
Just make sure you go with a reputable operator with good gear, follow the safety instructions and make sure you aren't pushing your own limits during the ride; you'll definitely enjoy the trip!
Recommended by Oksana & Max from Drink Tea & Travel
3. Trek Cordillera Real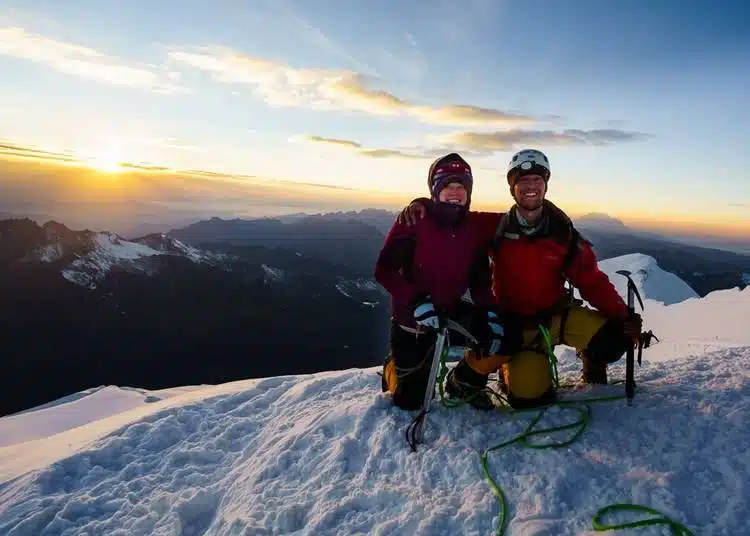 Bolivia's Cordillera Real, or the "royal range" of the Andes, is an impressive sight that can be seen dominating the horizon from the shores of Lake Titicaca to the skyline of La Paz.
Peaks in this beautiful 125km range climb to over 6400m and are tackled by experienced mountaineers, but many trekking options are available for all skill levels.
For example, I recently spent 8 days trekking from Laguna Khotia, which is about 2 hours from La Paz, to the summit of Huayna Potosi at 6088m, a peak that can be seen from El Alto.
Most days during the trek, the only other people I saw were the odd llama farmer who makes the Cordillera Real a place to escape the crowds drawn to other hiking destinations in South America, such as the mountains around Cusco, Peru, and Patagonia.
For people looking for shorter options, Pico Austria is a great day hike that can be done from La Paz, and it involves a steep but non-technical climb to a breathtaking 5300m.
Summiting Huayna Potosi is also a popular option for people looking for a beginner-friendly peak to try mountaineering and glacier travel for the first time.
Since the mountains are at such high elevations, it's imperative to spend some time in La Paz or Lake Titicaca acclimating before embarking on a high elevation trek, especially if trying to reach one of the glaciated summits.
The views from the top are so impressive it will be worth the wait!
Recommended by Thea from Zen Travellers
Things to Do in La Paz – Activities & Attractions
La Paz is the most stunning city that you've ever heard of.
Nestled high within the Andes at some 3600 meters above sea level, the city is bound to take your breath away. This colorful city was brimming with Bolivian culture and flanked by imposing snow-capped mountain peaks.
Bolivia is also one of the most affordable capital cities in the world.
And though, like Bolivia as a whole, the city is not a very well-known South American tourism destination, La Paz's international community does boast some memorable nightlife centered around a few adventure hostels.
The city also offers some great eats and is close to several of the country's most famous attractions (including the notorious Death Road).
To help you figure out what to do while you're in La Paz, I asked a few of my fellow bloggers about their favorite things to do in the Bolivian capital.
From unorthodox public transportation to a supernatural Mercado, here's what they recommend.
1. Urban Rush
Are you looking for the ultimate adrenaline rush in La Paz, Bolivia?
Check out, Urban Rush! 50 Rappel and a Free Fall out of a window of Hotel Presidente.
Look:
2. Mí Telférico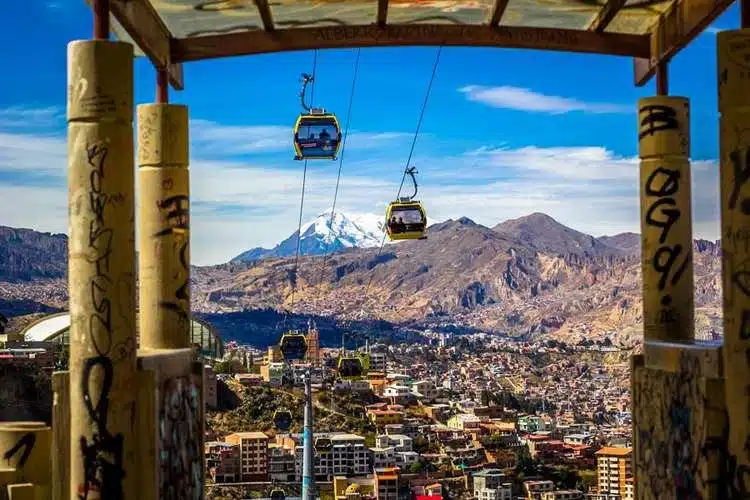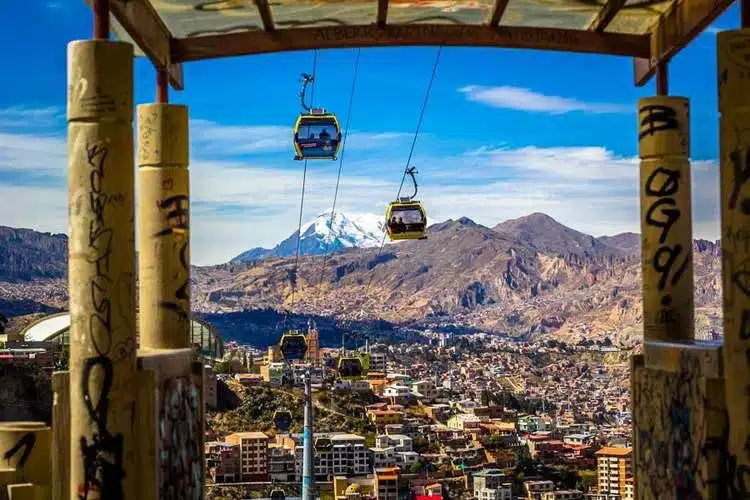 Because the city of La Paz is uniquely situated inside of a canyon, traditional methods of public transportation didn't work to move people from El Alto into La Paz.
Separated by a steep slope of 1,300 ft (400 m) and windy, traffic-congested roads, the city opted for an aerial transportation system.
Mí Telférico is a cable car system with 25 stations spanning along eight lines with plans to expand to 30 stations reaching a length of 21 miles (33 km).
One of the world's highest cable car systems, Mí Telférico, has reduced the commute time between El Alto and La Paz from 1 hour to 10 minutes. Further, the cost of travel dropped significantly, an impactful result for the poor of El Alto.
In 2018 the cable car system was recognized with an award for "Sustainable Urban Development and Mobility" by Latam Smart City Award. Its use of electricity and solar power has drastically reduced the amount of pollution in the city basin.
A ride on Mí Telférico is almost like riding a roller coaster. Soaring above the city at 13,000 feet (4,000m) is a fun way to observe just how impressive the city is.
Gliding over the cliffs and plunging into the bowl of wealthy Sopocachi neighborhood offers a literal bird's eye view into the contrast between the top and bottom of the city.
Riders can marvel at the buildings somehow impossibly constructed on practically vertical cliffs.
The initial fare starts at 3 bolivianos (which is practically free). Tickets are purchased directly at the station.
Recommended by Jen from Long Haul Trekkers
3. Witches Market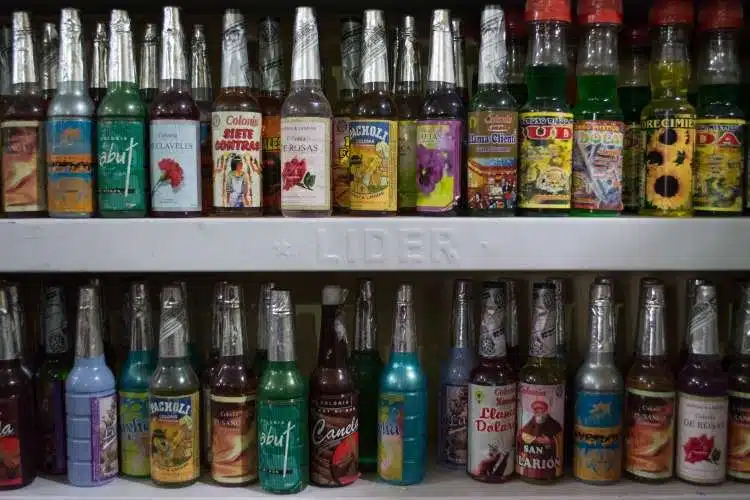 Mercado de las Brujas, or the Witches Market, is a unique shopping experience in La Paz, Bolivia.
The market is a small section of shops with samples of the supernatural spilling out of their doors. You'll see tinctures, spells, candles, and llama fetuses.
Shopping here is for the occult, not the faint of heart, and stories of witchcraft are always being whispered down the alleyways.
You can find just about anything here, a curse or a cure, and even if you aren't a believer in the supernatural, it is still fun to walk through the market and see all of the unusual things for sale.
One common thing that is still in practice is burying a llama fetus when building a new house. It is said to bring good luck to the homeowners.
There are many souvenir shops in the surrounding streets, so you can easily find a gift to take home and be entertained by Bolivian witch doctors.
Etiquette tip: Many of the women here do not always appreciate having their photos taken. Remember, ask for permission first before snapping pictures of the vendors or their wares.
Recommended by Abbie from Speck on the Globe
4. Higher Ground Cafe – Tarija 229, La Paz, Bolivia
One of the most amazing things we stumbled across in La Paz was down a street, around a corner and down some stairs.
No doubt we took the long and awkward way to find the best coffee in all of La Paz. Perhaps even the best coffee in all of Bolivia? – Higher Ground Cafe.
Inside this cafe, you'll find the friendliest staff who can whip up a delightful latte and have the best cookies on the block.
The owner, until recent years, was a mountain bike guide and will happily talk your ears off if you have any questions on riding Death Road or general adventure activities in the area.
It's a perk that you get great coffee and some local knowledge at the same time.
Not only does Higher Ground Cafe serve the best Melbourne inspired coffee in all of Bolivia it's a wonderful hub for the community, both locals and backpackers alike.
You'll find Higher Ground Cafe offers a great space, with regular movie nights.
One night you might sit around listing to a TEDTalks and the next night a feature film off the Banff list is on the big screen.
Recommended by Jeanette from Traveling Honeybird
Was this post helpful? If so, be sure to pin it to refer to later!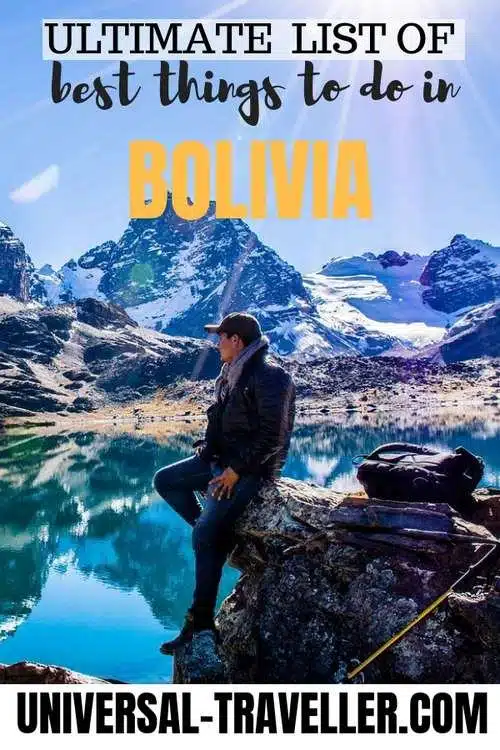 About the Author
More info
Best VPN for Travel: ExpressVPN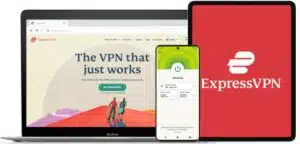 Heading abroad? Use ExpressVPN to access your social media accounts, unblock your favorite entertainment sites, and stay connected with friends and family. And get cheaper flights, of course.
Pros
✅ Next-gen, high-speed servers in 94 countries
✅ Works on iOS, Android, Windows, Mac, Linux, browsers, and more
✅ 256-bit AES encryption protects your data, even on hotel Wi-Fi
✅ Unblocks Netflix and other streaming sites
Cons
❎ No dedicated IPs
Get 3 extra months free of ExpressVPN when signing up for a 1-year plan. That's a 49% saving and a monthly cost of just $6.67! You also get a 30-day money-back guarantee.