Are you thinking of what to do in Tulum during your visit? Browse our list of best things to do in Tulum, Mexico, including Tulum tours and Tulum attractions that you should not miss.
You will not run out of great things to do in Tulum, Mexico. I say this with the utmost confidence because I am sure that your Tulum itinerary will be swamped with Tulum vacation packages you cannot say no to!
Here's what you probably heard about Tulum: beautiful cenotes, Mayan ruins, and white sand beaches.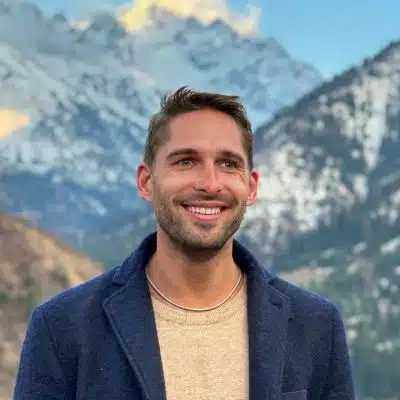 While all these are true, there is more to this Caribbean town than its famous tourist attractions. Do your research before your visit, and don't be shy to ask for local recommendations so you do not miss out on anything worthwhile.
Among your Tulum things to do are outdoor activities that require you to be under the scorching sun, so make sure you bring ample biodegradable sunscreen. Also, opt for clothes with breathable materials because the town can be so humid.
If you think you have all that you need and are ready to finalize what to do in Tulum, here are all the best things to do in Tulum Mexico
1. Explore cenotes in Tulum Mexico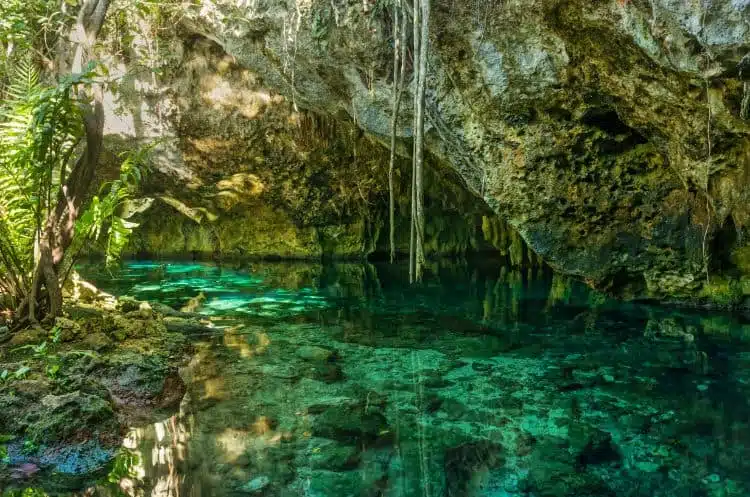 Exploring cenotes is among the best things to do in Tulum, Mexico. In fact, if there is something you must do in Tulum during your stay, it is this.
What is a cenote? It is a sinkhole that's been flooded with rain and groundwater in the most enchanting way possible.
There are many Tulum tours that you will encounter that will put three or more cenotes in one day's itinerary. It's a great way to see multiple cenotes in Tulum, especially if you have limited time.
For the complete list of cenotes to explore, make sure to check out our ultimate guide – THE BEST CENOTES TULUM, MEXICO.
2. Trace the Tulum Ruins Map
Channel your inner adventurer and explore the Tulum Ruins. This is among the Tulum Mexico things to do simply because it is rare to see such a historic archaeological site near the ocean.
Where are the Tulum Ruins located? They are set on 12-meter cliffs overlooking the Caribbean and just south of the town proper.
While truthfully speaking the other ruins within the city offer more to the eyes than this, this area still proves to be the most visited of them all.
If only the temples and castles could talk, what would they speak about the Mayan civilization?
3. Go on a mud bath at the Laguna de Kaan Luum
If you have exhausted all the ultimate things to do in Tulum, Mexico, and would like to have a quiet day, treat yourself to one of the Tulum attractions that never fail to amaze.
Laguna de Kaan Luum is the place to be after days of cenotes hopping. Swim in its turquoise water and marvel at the deep blue portion of the lagoon set as off-limits for everyone.
Part of what to do in Tulum when in Laguna de Kaan Luum is to lather up with the mud from the lagoon. I do hope you can get past the smell because it is said to have healing benefits!
4. Swim at Playa Paraiso
The great places to visit in Tulum, Mexico, need not cost a dime. Swimming at Playa Paraiso is among the many Tulum things to do for free.
Playa Paraiso is regarded as one of the most beautiful beaches in Mexico. It is situated near the Tulum Ruins. Its sandy beach is wide and long; therefore, there is plenty of space for everyone.
While looking for a public entrance might prove to be quite a challenge, consider it as one of your Tulum adventures. Playa Paraiso's white sand and turquoise water are all worth it!
5. Enjoy birdwatching during your Sian Ka'an Biosphere Tour
On your list of things to do in Tulum, Mexico, make sure to include a Sian Ka'an Biosphere tour.
The Sian Ka'an Biosphere is a UNESCO world heritage site. It is the 300,000-hectare home of numerous wildlife and plant life species.
The name "Sian Ka'an" translates to "Origin of the Sky." It was what the Mayans named this biodiverse place.
Birdwatching is among the top Tulum activities you can do at Sian Ka'an. About 350 bird species can be found in this protected reserve.
Some of the birds you can spot here include herons, hawks, and hummingbirds.
6. Watch the sunset at Kin Toh Tulum
Are you thinking of what to do in Tulum after touring the whole day? Why not spend the afternoon at Kin Toh Tulum, one of town's most sought-after dining destinations?
Kin Toh is one of the most beautiful places to visit in Tulum, Mexico, for the food and the views.
Reserve a nest that soars twelve meters above the Tulum jungle and wait for the sun to set as you and your company dine under the changing sky.
7. Enjoy the water at Xel-Há Park
Mexico can be quite hot, especially during summer. When you need a break from all the activities you must do in Tulum; there is no better way to cool down than to head to a water park!
A trip to the Xel-Há Park is among the things to do in Tulum, Mexico, especially when you want to feel refreshed. It is an easy 19-kilometer drive from the town via Mexico 307.
What separates this water park from the rest is its natural inlet that is home to diverse flora and fauna. You can snorkel, go on a river tour and explore mangroves, among many others.
8. Have a picnic at Playa Ruinas
Part of Tulum's things to do is having a relaxing time by the beach. You can do it at Playa Ruinas, a beach north of the famous Tulum ruins.
Because of the beach's proximity to the ruins, Playa Ruinas is easily one of the most photographed spots in Tulum. It is a popular hangout spot to many once they finish exploring the historic site by the cliff.
Go down and enjoy a pleasant picnic at Playa Ruinas. Admire its sparkling white sand and swim in its turquoise waters.
A trip to Playa Ruinas is truly one of the top things to do in Tulum.
9. Marvel at the beauty of SFER IK Museion
There are many things to do in Tulum, Mexico, for the art enthusiast. Among the Tulum attractions you should not miss is the beauty of SFER IK Museion.
SFER IK is an art museum that holds exhibitions displaying works of prominent visual artists. It also conducts workshops that guests can participate in.
SFER IK is just visually stunning, its architecture boldly speaking of natural elements and local artistry. The museum is set in the equally beautiful Azulik hotel, one of the best places to stay in Tulum, Mexico.
10. Eat like a local at Burrito Amor
What is very common in many Tulum Mexico lists is that one should eat at Burrito Amor at least once.
This restaurant is well-known for its incorporation of clean eating into Mexican cuisine. If you are allergic to specific ingredients or are simply on a type of diet, chances are you'll find many items that suit your taste here.
The grilled gourmet burritos are among the must-order items at Burrito Amor. You can choose from vegetarian, vegan, fish, or chicken options.
The restaurant is eco-friendly in all that they do that even your burritos are wrapped in banana leaves!
11. Grab some good coffee at Ki'Bok Coffee Shop
Your days will be filled with a lot of extreme things to do in Tulum, Mexico, during your visit, and when it's time to take a break from all the Tulum activities, head to Ki'Bok Coffee Shop.
Why is drinking coffee part of what to do in Tulum? Once you take a sip of their espresso made from home-grown coffee beans, you will know why.
You can find the Ki'Bok Coffee Shop at Centauro Sur in downtown Tulum. Should you find it hard to leave the place after, don't worry because you can buy a bag of their beans to take home.
12. Dine in at Hartwood
Hartwood is one of the Tulum attractions you must exert a little extra effort for.
The thing is, even if Tulum is not packed with tourists like usual, Hartwood is always full of guests who would like to sample their world-class food.
Get ready to dine outdoors and fill your stomach with a whole lot of seafood, something that Tulum is gratefully plentiful of.
Make sure to order the Empanadas de papaya queso if it is on the menu – it's a surprise you did not see coming. Delight in the idea that many of the things on the menu are fresh and what's in season.
13. Climb the Nohoch Mul in Coba
Once you have had your fill of the best things to do in Tulum, Mexico, try traveling to the nearby towns to maximize your stay.
Surely many Tulum tours will take you to Coba Road from Tulum. It's about 40 minutes away, so it's an easy trip to squeeze in.
In Coba, you'll find the Nohoch Mul. The Nohoch Mul is the tallest Mayan pyramid on the Yucatan Peninsula.
You can climb the 120 steps of this pyramid to enjoy a great panoramic view of the jungle surrounding the Nohoch Mul. It's the kind of view you surely would not want to miss!
14. Watch the Danza de los Voladores
Danza de los Voladores is also known as Voladores de Papantla. Witnessing this tradition be performed by the locals is one of the best things to do in Tulum.
This dance is more than just a crowd-pleasing activity. It is actually an ancient Mesoamerican ceremony and ritual connected to fertility and harvest.
Watching the Danza is truly one of your Tulum adventures waiting to happen. Imagine seeing five men in traditional costumes go up on a 30-meter high pole and perform very complex moves.
15. See the sculpture Tulum Mexico Ven a La Luz
The entrance to the resort Ahau Tulum is among the Tulum attractions that will leave you in awe.
It is the intricately-made Ven a La Luz, an artwork which translates to "Come into Light."
The structure is ten meters tall and is made out of steel, wood, rope, and greenery. The Ven a La Luz was a commissioned art for the 2018 Art with Me event, but when it concluded, the artwork found its way to the doors of Ahau.
A visit to see the Ven a La Luz is one of the things to do in Tulum, Mexico, not only for its beauty but also for the message about Tulum's ecosystem it conveys.
16. Have a taste of cerveza artesanal
If you are thinking of what to do in Tulum after a tiring day of exploration, consider unwinding a bit while tasting some of the best craft beers in town.
Hermana Republica is one of the best places to go if part of your list of Tulum activities warrants some craft beer tasting.
At Hermana Republica, you can taste authentic beer from the Yucatan Peninsula. Taste and see how the Lager Yucateca fares among your favorites.
17. Experience Kiteboarding
What is a trip to the Yucatan Peninsula if you will not take part in watersports? Arguably, the best of Tulum offerings are water-related in one way or another.
Kitesurfing is one of the water activities you must do in Tulum. The place is filled with great-looking beaches that are surrounded by lush nature. Top those off with a good climate, and you have a setting that's perfect for kitesurfing.
If you wish to experience kiteboarding at its best, consider scheduling your trip from November to May.
Once you find yourself there on a day without wind, there are still plenty of fun things to do in Tulum, Mexico, like stand-up paddling and snorkeling.
18. Explore the Muyil Archaeological Site
While I am sure that part of your top things to do in Tulum include a visit to the famous Tulum Ruins, wait until you see the Muyil Archaeological Site.
The Muyil Archaeological Site is situated north of the Sian Ka'an Biosphere Reserve. You can explore many structures here, and the most prominent of them all is El Castillo.
The El Castillo is a pyramid that stands 55 feet from the ground. On top of it, you will find a small temple. Walk further, and you will find a calm lagoon begging to be explored, too.
19. Spot the 'Public Display Of Awareness' street art
You have seen them on Instagram posts, blogs, and websites… but what are these phrases?
"Stay Present," "Control Yourself…"
These signs are the works of artist Olivia Steele. She calls each of them a "Public Display of Awareness," a kind of sign that pops out in the middle of nowhere as if intentionally speaking to you.
Because of her artworks' popularity, finding these installations – especially the most famous "Follow That Dream" – is among the fun things to do in Tulum, Mexico.
The signs have even been rightful Tulum attractions of their own!
20. Cook in a local's home
If your idea of the best things to do in Tulum includes learning more about the community, there is no better way to do so than to be invited to a local's home.
Learning how to make great traditional food is among the Tulum activities you can sign up for. Get to know Aztec, Mayan, and Mexican cuisine ingredients and cooking methods that are staples in every home in Tulum.
Be guided by your local host as you prepare a three-course meal which you will later on enjoy – and hopefully cook again once you're back home!
21. Do yoga at Sanara
If you are a yogi in travel and part of your thing to do in Tulum, Mexico, is to be able to spend time for your practice, there is no better place to do so than at Sanara.
Sanara is one of the best places to stay in Tulum, Mexico. They have beachside suites and private villas that are absolutely stunning.
The Sanara Studio offers the best of Tulum right from your ledge. Imagine doing yoga and meditation amidst the view of verdant trees and turquoise waters.
Regularly, the Studio welcomes instructors to facilitate yoga classes for in-house guests and visitors, so make sure to check the schedule out before your visit.
22. Mingle with sea turtles at Akumal Bay
Just 27 kilometers north of Tulum, you have a place where you can interact with sea turtles.
Travel to Akumal Bay and swim with the turtles. While you are not allowed to touch them as they go along, you are free to linger and look with ten feet of distance.
Join a guided tour that shows you what you must do in Tulum, including a side trip to Akumal to mingle with the sea turtles.
23. Rent a bicycle
Many of the Tulum attractions are a ride away from each other, so renting a bicycle is a great way to explore the town.
There are many places where you can rent a bicycle in Tulum. You will find a lot of them downtown. Another good way to get hold of bikes for rent is by asking your hotel receptionist for recommendations.
Plan your things to do in Tulum, Mexico, per location so you can easily bike from one place to the next. For example, you have the Cenote Calavera, Cenote Zacil Ha, and the Gran Cenote just a bike away from each other.
24. Eat fresh seafood
Eating lots of fresh seafood is an indispensable part of Tulum Mexico things to do.
Thanks to the town's location by the sea, locals and visitors alike can enjoy different types of fresh seafood throughout the year.
Put this on your list of what to do in Tulum: look for the popular open-air restaurant called El Camello Jr. This place is teeming with fresh seafood options, including shrimp, fish, and octopus.
25. Squeeze a workout at Tulum Jungle Gym
Not everyone places "exercise" on their things to do in Tulum, Mexico – and we can't possibly argue with that.
While we know that you came to Tulum to have fun, consider making a trip to the Tulum Jungle Gym part of your Tulum activities.
Once you go here, do not expect to see concrete walls and stiff machines. What's fun about Tulum Jungle Gym is that your workouts are made to blend with nature.
Imagine lifting locally-hand carved weights and using fitness equipment made of bamboo, wood, and stone. True to its tagline, Tulum Jungle is a "real-life Flintstone gym!"
26. Go shopping
Going shopping is among everyone's list of Tulum things to do. The place is filled with quaint shops and unique boutiques that are truly worth checking out.
The Tulum Beach Road is one of the greatest places to visit in Tulum, Mexico, for shopping. Here you can find many goods such as trendy kaftans, artsy handicrafts, and local souvenirs.
Here, you can also find more sophisticated shops, especially in the district towards Boca Paila. This is where you'll score unique home decors and couture pieces to add to your collection.
27. Enjoy the nightlife at Gitano Tulum
If you are looking for fun things to do in Tulum, Mexico, on a Friday night, head over to Gitano.
This bar and restaurant is most famous for its vibrant nightlife, consisting of great music, good food, and an upbeat crowd.
If you can imagine partying in the middle of a jungle, it is exactly what a night at Gitano feels like. Adding to that thrill are the cocktail drinks that will surely make you curious.
How about having "Kisses in the Car?" This concoction is an exotic mix of Mezcal, passion fruit, tangerine, and habanero.
28. Visit Pablo Escobar's mansion
A trip to the notorious drug lord Pablo Escobar's mansion is among the best things to do in Tulum.
His abandoned abode has been one of the Tulum attractions to visit after being converted into an art-filled boutique hotel called Casa Malca.
A minimum spends of $50 is required if you wish to enter and tour Casa Malca. Should you wish to take your experience to another level, why not pick this place as your Tulum accommodation?
Imagine finishing up all your Tulum activities and going home to this art-clad paradise. It's the kind of luxurious comfort worth paying for!
29. Cool down with some frozen treats
Many of the things to do in Tulum, Mexico, require you to be under the sun – and this can truly take its toll on you.
Take a break from all your Tulum activities and refresh yourself with some locally-made frozen treats!
Tulum has a wide list of coolers for you to enjoy, from staple ice creams to exotic popsicles.
If you want to sample the best, come to Flor de Michoacan. Get hold of their fruit-based paletas with fresh flavors and real fruit bits such as kiwi and mango.
If you want a more decadent treat, choose the chocolate-coated ones. Better yet – try many!
30. Book an experience with the Tulum Art Club
Some of the top things to do in Tulum are hidden from your usual group tours. Head to the Tulum Art Club and inquire about their unique experience offerings, many of which are truly out of the box.
If your idea of what to do in Tulum is cave exploration, why not take it up a notch and sign up for a cave concert? The sounds you will hear during the performances will surely challenge your concept of how music should be enjoyed.
Other experiences you can book with the Tulum Art Club include Mayan clay designing and Life drawing.
Frequently Asked Questions about Tulum
Best VPN for Travel: ExpressVPN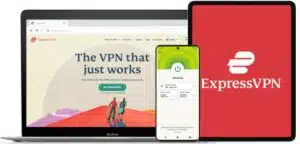 Heading abroad? Use ExpressVPN to access your social media accounts, unblock your favorite entertainment sites, and stay connected with friends and family. And get cheaper flights, of course.
Pros
✅ Next-gen, high-speed servers in 94 countries
✅ Works on iOS, Android, Windows, Mac, Linux, browsers, and more
✅ 256-bit AES encryption protects your data, even on hotel Wi-Fi
✅ Unblocks Netflix and other streaming sites
Cons
❎ No dedicated IPs
Get 3 extra months free of ExpressVPN when signing up for a 1-year plan. That's a 49% saving and a monthly cost of just $6.67! You also get a 30-day money-back guarantee.
Is Tulum Mexico safe for tourists?
Even though Mexico has quite a negative reputation because of drug-related violence, Tulum remains to be safe for tourists in general. This doesn't mean, though, that common traveling safety measures should no longer be taken.
What are the top attractions to visit in Tulum?
Everyone's answer to this question will most likely be cenotes. The top attractions to visit in Tulum are dominated by awe-inspiring cenotes such as Cenote Azul Tulum and Cenote Dos Ojos Tulum.
Is Tulum better than Cancun?
It is quite unfair to peg Tulum and Cancun against each other, but it is a valid question worth asking. If you would like a more intimate getaway for your small group, Tulum is the place to be. If you would like to go all out with your big group, Cancun offers more diverse attractions. If you are still unable to decide, you don't have to – it is easy to go from Cancun to Tulum!
How far is Tulum from Cancun?
The distance between Tulum and Cancun is 118 kilometers.